Tag Archive | "event"
Posted on 15 January 2018 by curvey in Featured, Politics
"One Man's Opinion" by Gordon Curvey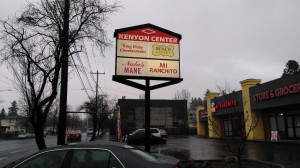 Ladies and gentlemen thanks for coming to my website to read my posts and my thoughts here on "Music Inner City News Magazine" and "Sports Inner City Online" www.sportsinnercity.com  It means a lot. It really does. One thing that bothers me is MLK Day here in Seattle.
WHY do African Americans get together every year at Garfield High School to talk so called "unity" and to speak about racism and exclusion of African Americans and people of color and more topics concerning people of color? Why? To me every MLK Day here in Seattle gets me very very upset! People then march to downtown. FOR WHAT????
Watching African Americans "trying" to have some type of unity FOR ONE FREAKIN DAY!!! It is a damn joke ladies and gentlemen! Do we as African Americans have unity during the year? I SAY HELL NO!!
Readers AFRICAN AMERICANS HAVE NO UNITY IN SEATTLE as far as I am concerned. African Americans have ZERO mom and pops stores in the Central Area or Rainier Valley. ZERO folks!! Also African Americans have ZERO malls full of businesses like the picture here of a mall on Rainier Ave South here in Seattle FULL OF BUSINESSES RAN BY CITIZENS OF KENYA!!
I ask you readers how come we do not a mall full of businesses ran by African Americans? NOT ONE!! The Asian American community and now East Africans HAVE MALL AFTER MALL AFTER MALL AFTER MALL of businesses. AFRICAN AMERICANS A GRAND TOTAL OF ZERO!! Asians run Viet Wah grocery stores and of course have a community in the INTERNATIONAL DISTRICT/CHINATOWN FULL OF BUSINESSES RAN BY ASIAN-AMERICANS!!
I listened online to the MLK Jr. event at Garfield High here in Seattle. I did NOT hear speakers telling us or asking us African Americans to be small businesses owners like other races. What I did hear is the same ole same ole blaming the white man for our condition.
This is BS!! Truth be told my worse enemies as a business man HAS BEEN MY AFRICAN AMERICAN PEOPLE!! Real talk ladies and gentlemen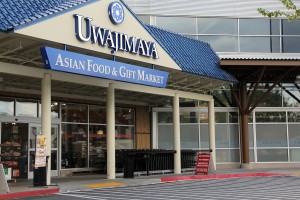 real talk for sure. Blaming Trump for everything. Can we blame Trump for African Americans not opening up MALL AFTER MALL of Asian and now East African businesses? HELL NO!! Can we blame Trump for many young poeple buying $5,000 rims to put on a 1989 Monte Carlo?
Buying rims instead of pooling our money like the Asians and East Africans and having a meeting at someone residence to discuss opening up a new business. This is what African Americans as a whole in Seattle like to do. Buy a new car etc instead of opening a new business.
Asians and East Africans have total unity. They do not wait until a special day to unite. Truth be told I have a story to tell but NO AFRICAN AMERICAN has asked me to speak on MLK Jr. Day. I had and still have a dream. I wanted to be a broadcaster when I was a teenager and I worked my ass off to have a name all over the music industry. I have TWO PROGRAMS that air 24-7 all over the west coast and stream online. Now I am trying to blow up my NBA webcast "Sports Inner City/Off The Court"
Hopefully I will obtain a badly needed Angel Investor or major sponsor. I say a prayer everyday. I don't wait until MLK Jr. to try to act African American for a day and then the next day back to the same. That ain't me. I can go on and on about the fake MLK Jr. Day here in Seattle.
Where are these so called leaders who show up at MLK Jr. Day every year when ANOTHER young brotha or sista is shot and killed in the streets of Seattle? WHERE IS THE DAMN OUTRAGE??? I don't see it!! But let a white officer shoot a black person we are outraged. Give me a break readers. This upsets me big time.
So in ending, why do African Americans march on MLK Jr. Day in Seattle? Sorry to say to me it is a joke and total waste of time. I am sure many of you will not agree. That's ok. I am a big boy.
Comments: gcurvey@yahoo.com  or facebook.com/gordon.curvey or twitter.com/gcurvey
Tags: angel,asian,blame,broadcaster,businesses,event,fake,industry,investor,mall,mlk. races,officer,outraged,residence,seattle,small,streets,trump
Read More Comments Off on Why Do African Americans March on MLK Day In Seattle?
Posted on 24 February 2016 by curvey in Featured, Hip-Hop/R&B
"One Man's Opinion" by Gordon Curvey
Ladies a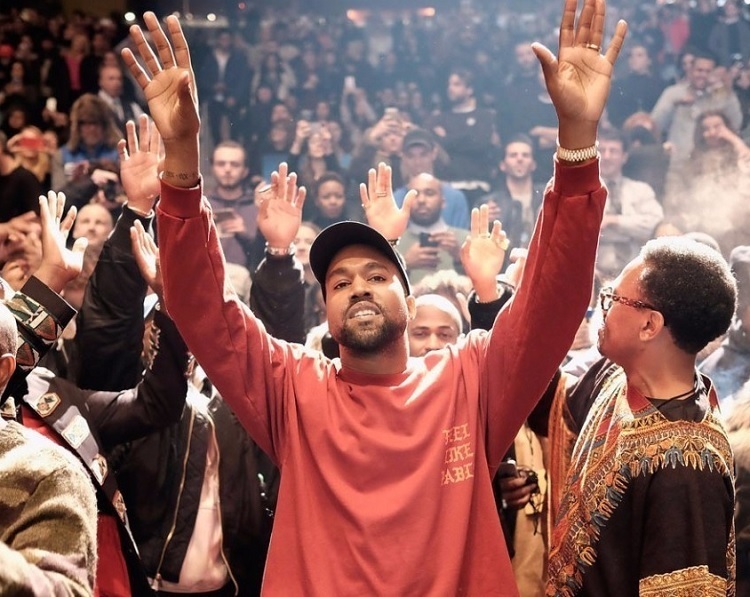 nd gentlemen it is time I do a story on the very talented but confused Kanye West here on "Music Inner City News Magazine".
I try not to bash African Americans on my sites but in this case I have to get it in. Not bashing West just giving my views.
Guess people really started to wonder what is really going on with West when he jumped on stage and surprised everyone including Taylor Swift a few years ago and took the microphone and said Beyonce should have won a award and not Taylor. That was just flat out wrong for Kanye to do that to Taylor. Ever since then I have grown to like Swift. Not really her music, just how she handled that event.
Since then West has continued to say and do things that make me and others wonder what is wrong with this dude. It is obvious something is wrong mentally with Kanye. It just is. So a question has to be asked. Does Kanye West need a doctor. Does he need therapy? I say yes.
Is it a mental problem or is it a emotional problem or is it a financial problem with him? For goodness sake, he has came out and said Bill Cosby is innocent. He has said he is the best artist in music history. He blasts his ex lady Amber Rose and so on. For sure West is a rapper who is one of if not the best rapper in the history of hip-hop/rap music. This is for sure.
But something is very wrong with the brotha. Recently he tweeted he is $53 million in personal debt. He went on to say…are you ready for this ladies and gentlemen, that instead of opening a school in Africa, "fellow rich people should support him!! He was directing this to Facebook founder Mark Zuckerberg who West begged him to give him $1 BILLION!! SAY WHAT????
He also said he would take support from Google co-founder Larry Page or from other Sillicon Valley rich folks. This shows that Kanye has a very serious problem. Or is it just a act for publicity? I think he needs therapy. And needs it now. This is my opinion.
He is a father of two little kids with Kim Kardashian. He should get the help now before his children realize something is wrong with daddy. Do it before it is to late. I just mentioned only a few of his outburts over the years. On social media and in interviews. He will go off like a fire cracker at any time during a interview. The person doing the interview has to be ready for anything when they deal with West.
Rap artist Rhymefest who has worked with Kanye a lot of songs has recently pulled away from working with him. He said "my brother needs help, in the form of counseling. Spiritual & mental. He should step away from the public and heal". Real talk!!
I agree with Rhymefest. West should get help now. Hell recently he went off on Taylor Swift AGAIN saying "Hell I made the bitch" WHY would he say that about Taylor? What in the hell has Taylor Swift done to him? Is West a HATER against Swift because she has obtained hella Grammys and American Music Awards etc? I say yes!! He is a hater against West. That is stupid and crazy.
So in ending, I am tired of Kanye West going off on people. Some say he has not got over the passing of his mom who died a few years ago during a simple breast procedure. He and his mom were very very tight. But what ever the reason is, I join others who are starting to say it is not publicity when it comes to West and his outburst. This very talented fella should check himself in and get badly needed therapy immediately.
Tags: amber,awards,beyonce,counseling,doctor,event,google,grammys,hater,help,kayne,magazine,mark,mentally,rapper,rhymefest,rose,seattle,talented,taylor,therapy,west,zuckerberg
Read More Comments Off on Does Kanye West Really Need Therapy?
Posted on 15 March 2011 by curvey in Television Show
Seattle's Music Inner City TV webcast from NBA All Star event hosted by L.A Laker Matt Barnes. Shout out to Curtis Ellison.
Podcast: Play in new window | Download
Tags: all star,event,Matt barnes,NBA,seattle,tv,webcast