Tag Archive | "evidence"
Posted on 05 March 2017 by curvey in Featured, Politics
"One Man's Opinion" by Gordon Curvey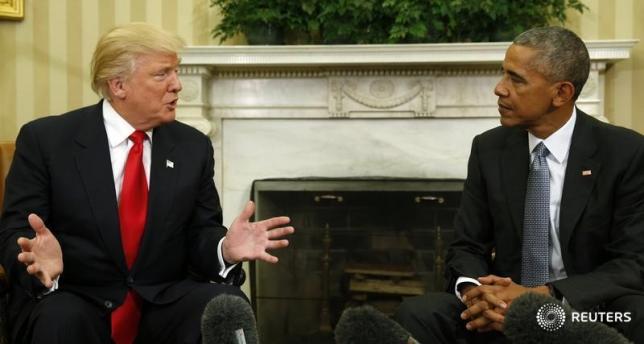 NEW edition of "Sports Inner City TV" webcast is now online right here.
Topics include views on University Of Washington new men's basketball coach, NBA players "resting" and WHY QB Colin Kaepernick has not been signed by a NFL team.
Watch 24-7 on-demand WORLDWIDE via your smartphone, tablet or pc!! Grab you headphones and enjoy the webcast!! Coming at ya from Seattle, Washington.
Ladies and gentleman Sen. Hillary Clinton and President Obama and Michelle Obama said something during the campaign for President that now many are seeing is flat out true. Donald J. Trump is unfit to be President. The most powerful man in the world.
Since he has been President, it is drama after drama after drama when it comes to himself and his administration. It is beyond me how and why Trump became President. It is a nightmare folks. This guy is a businessman not a politician.
Trump is a man who has never held a public office in the United States. He is also a man who likes to grab ladies by the p…y!! But he is the President. This is crazy.
Trump is keeping his word. He is "Making America White Again". Just look at his cabinet. Full of rich billionaires who are of one color. There is a reason his approval rating is at a VERY low 39%. He is doing a terrible job so far. By the way, President Obama left the White House with a WHOPPING 60% approval rating!! One of the highest ever of a President leaving office after his second term.
Here is another problem. Trump (I will never call him President) for years thought President Obama was born in Kenya. He held one of the shortest press conferences in history to say he now thinks Prez Obama was born in America. THAT IS BS!! Trump STILL believes Prez Obama was born in far away Kenya. You can take that to the bank folks.
Now for some unknown reason, Trump has accused our former President of wiretapping his phone!! Trump has done this off course in a series of early morning tweets. Trump has offered ZERO proof, ZERO evidence of Prez Obama tapping his phone!! NONE!
On one of his crazy tweets Trump said "How low has President Obama gone to tapp my phones during the very sacred election process. This is Nixon/Watergate. Bad (or sick) guy!" He also said in another tweet "I'd bet a good lawyer could make a great case out of the fact that President Obama was tapping my phones in October, just prior to Election!" Trump is calling Prez Obama…crazy!!
Readers again Trump has provided ZERO evidence of Prez Obama tapping his phone. Trump is just out of his mind!! He is now asking for a probe into the Obama Administration. Also folks this is very very important.
The crazy Trump follows right wing radio Mark Levine and radio and tv host Sean Hannity. And on their radio programs they have been saying OVER THE AIR that President Obama and his folks were tapping Trumps phone. For sure Levine has said this on his radio show. Levine and Trump as well as Hannity need a mental exam as quickly as possible. They are very sick people.
The word is Trump is very very upset with his cabinet that he has so far regarding all the stories about Russia and their involvement in the election and also reports about the possible friendship of Trump and Russian President Putin. One thing for sure, the public has not heard Trump say hardly anything negative about Putin. This is a fact.
This story of Trump blaming Prez Obama for tapping his phone is just plain wrong readers. Some of you reading this may not be a fan of Prez Obama. But one thing is for sure. Prez Obama is a man with dignity and class. Unlike Trump. So far Trump is showing many of us to be a classless man who again is unfit to be the President Of United States.
Donald J. Trump should hold a press conference to say he is sorry to President Obama.
Comments: gcurvey@yahoo.com
Listen to "Music Inner City Radio" Entertainment news, sports and politics. Plus classic soul and hip-hop music, interviews and more! Coming at ya from Seattle, Washington. 24-7 on-demand.
Grab your headphones and enjoy. Also watch "Sports Inner City TV" and "Music Inner City TV" webcasts. Watch via your smartphones, tablets or pc. Also 24-7 on-demand!
The "Music Inner City TV" webcast is Part One/"Music Inner City TV 25th Birthday" Party/88 Keys in Downtown Seattle. Real good program! Part Two coming at ya real soon!
Tags: administration,cabinet,classless,crazy whopping,evidence,hannitty,kenya,levine,mark,nixon,obama,president,putin,radio,right,tapping,trump,tweets,unfit,watergate,wing,wiretapping
Read More Comments Off
Posted on 22 September 2011 by curvey in Featured, Much More
ARTICLE FROM www.bbc.co.uk (Full story click here)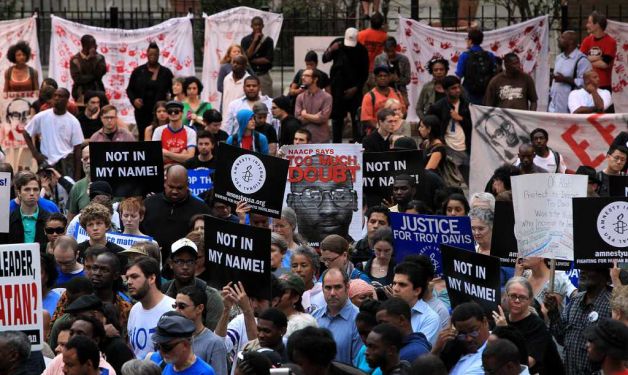 Troy Davis was executed in Georgia for the 1989 killing of a off duty police officer. But there is a huge problem that happened. Their is a very good chance a innocent man was killed by the state of Georgia.
Former President Jimmy Carter and other national and even world promenent people said that Troy Davis should not die.
Here is question. Where was the voices of Bill Clinton and Rev. Jesse Jackson and Tavis Smiley and Pro. Cornel West?
As always Rev Al Sharpton made his voice heard about the execution of Davis on his Radio One radio show and on his TV show on MSNBC. Rev. Sharpton is always on the front line.
No evidence was ever given that Davis killed the officer. And seven people have said they do not think Davis killed the officer. These are people who at first said he was guilty. Their is even a fella who said HE KILLED THE OFFICER!! But Troy Davis spent 22 years in jail and then finally he was put to death. A innocent man may have died by a lethal injection.
For more details read the link above. But the killing of a man who the state of Georgia has no evidence on in the killing of the police officer should be a wake up call. The United States should do away with the death penelty. Because maybe innocent people will be put to death. The killing of Troy Anthony Davis is very very upsetting and very very wrong.     Gordon Curvey
Listen to "Music Inner City Radio" LIVE every Friday night at 11:05pm Pacific Time. The program airs via Ustream TV. Just click the arrow. Classic soul music and urban sports talk.
Tags: davis,evidence,executed,georgia,killing,officer,police,state,troy