Tag Archive | "football"
Posted on 30 January 2013 by curvey in Featured, Sports
"One Man's Opinion" by Gordon Curvey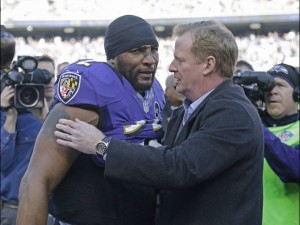 Here in my hometown of Seattle, Washington certain so called sports jocks on sports radio are letting their feeling known on Baltimore Ravens future Hall of Fame member Ray Lewis. And it is getting worse by the day. And in my opinion unfair!!
Of course certain clowns like KJR's Ian Furness and fellow clown Jason Puckett are blasting Lewis and bringing up the 1999 case in which two people were murdered in Atlanta. The murders are unsolved. Some think Lewis was a part of it & he knows what happened and who killed who. But Lewis has "tried" to move on from the case but this situation will follow Lewis until he dies.
Furness and others in sports media get behind the microphone and just down right say "I don't like the guy" And they are tired of "his act" and are tired of his "preaching and dancing". Which in my opinion is borderline racism. Today I heard a former NFL player say he is tired of Lewis and his "act" and cannot wait until his last game is over. Ian agreed with him. Those comments were BS!!!!
Myself, I am not tired of Lewis dancing and his so called "preaching". Ray Lewis since the case in 1999 has tried to be a first class role model for kids. His record is clean for the last 13 years. He goes to community centers and schools and he talks to the kids about staying in school and etc. He has tried to be a first class role model for milllions of kids all over the world who loves his play off the field and on the field.
But the now the media is jumping on a SI story that Lewis may have used a deer spray that might have helped him recover from a serious injury he had during the season. This deer spray is banned by the NFL. Lewis has said the story is not true. So readers what side are you on? I want to know WHY SI came out with this stuff about Lewis ON THE SAME DAY AS MEDIA DAY FOR THE SUPER BOWL???? WHY? Was this planned by SI to make Lewis look bad because he is riding on such a high in helping his team reach the Super Bowl? I say YES!!
So now Lewis is fighting the 1999 murder case and the deer spray story instead of discussing the Baltimore Ravens in the Super Bowl vs the 49ers. This is crazy!! Real crazy.
But certains fools like Ian Furness and Randy Cross and others do not like Ray Lewis as a person. They can care less about his Hall of Fame play for 17 years on the field. They want Lewis to suffer. They want to make Lewis look bad just like they wanted Mick Vick and OJ to look bad.
I think Ray Lewis is the best linebacker of his day. And one of best of all time in the NFL. When I watch the Super Bowl I want to see Lewis win and go out into retirement a winner. And I want to see him do his dance at the start of the game for the last time. And I want to hear what he wants to say after the game too.
Others want to say he is "preaching". I call it putting down knowledge. This is what I call it. I hope sports radio will get off the 1999 case and this deer spray SET UP by SI and disgame in which one of the best NFL players of all time will play his last game.  Hopefully one day the real truth will come out about really happened that day in Atlanta. For everyones sake including the family of the deceased!
Is SI trying to sell magazines with this Lewis story put out on press day at the Super Bowl? HELL YESSSSS!!!!
Tags: baltimore,bowl,case,dancing,deer,fame,football,kids,lewis,media,model,nfl,opinion,preaching,radio,ravens,ray,role,seattle,SI,Sports,spray,super,unfair
Posted on 02 January 2012 by curvey in Featured, Hip-Hop/R&B
ARTICLE FROM hiphopdx.com (Full Story Click Here)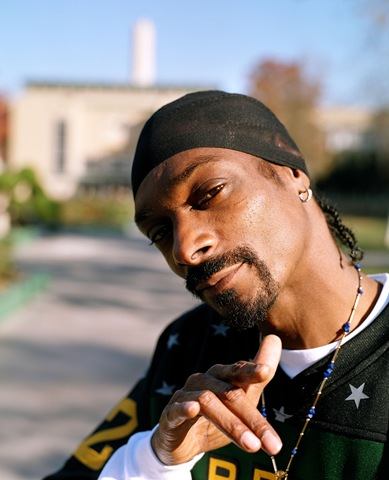 Ran across this story and I said YEAH another story that is not really reported on by the major media. BUT let Snoop Dogg get caught with bud or hit his wife then CNN or MSNBC or Fox News will be leading off their news cast with the news.
But here is a POSITIVE story of a brotha who is a hip-hop legend and who is about giving back to his hood the LBC in Cali. While other hip-hop/rap artists are one hit wonders, "The Doggfather" has lasting power for sure. He is about to turn 40 big has kept his name in the game sort of speak.
Movies, TV, and music, Snoop is doing it all. He is a entertainer and businessman and a cat who wants to help the kids in the inner city through his "Snoop Dogg Football League"
The league is not just about playing football. To be part of his league the kids have to keep up their grades in school and get a good education or they cannot play in his league. That is great readers.
Recently Big Snoop co-hosed the legendary game show "The Price Is Right" with comic Drew Carey. Money from the show to support Snoop's youth football league. I think this great and a big shout out needs to go out to the folks at "The Price Is Right" for allowing this to happen.
So I want to say thanks to "The Dogg Father" for what he has done for hip-hop and West Coast music and what he is doing for the kids. Keep doin what ya doing Big Snoop!!
Tags: drew carey legendary,football,league,money,snoop dogg godfather,west coast
Posted on 24 December 2011 by curvey in Featured, Sports
ARTICLE FROM profootballtalk.com (Full story click here)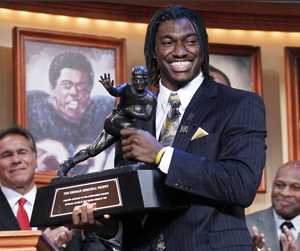 It seems EVERY sports outlet is talking about Stanford QB being the best thing since sliced bread and a for sure #1 draft pick in NFL draft.
But check this out readers, IF he comes out who said Heisman Trophy winner Robert Griffin III can't be the #1 choice by a NFL team? I think he is better than Luck and many others feel the same way! But if you liste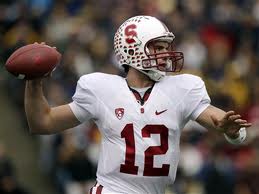 n to sports radio hosts and watch ESPN etc it is Andrew Luck…Andrew Luck…Andrew Luck. I don't think this is right and a put down of Grif III and what he did on the field at Baylor.
Many think Grif III is a better athlete than Luck, has a better arm than Luck, and don't get it twisted folks, Just because Luck went to Stanford that does not mean he is more intelligent than Grif III. By the way Grif III is a very intelligent young man, just like Luck. Did you hear his speech win he won the Heisman? Cat ain't no dummy! Real talk!!
Of course Grif III has not decided if he is coming back to Baylor or if he is tossing his hat in the ring for the NFL draft. We will have to see what happens. By the way Grif III Baylor Bears is playing our Washington Huskies in a few days in the Alomo Bowl.
Is Heisman Trophy winner Robert Griffin III better than "The People's Choice" Andrew Luck? I join others who say yes!!  Gordon Curvey
Tags: andrew luck,football,heisman,nfl,robert griffin III,stanford
Posted on 26 November 2011 by curvey in Featured, Sports
"One Man's Opinion" by Gordon Curvey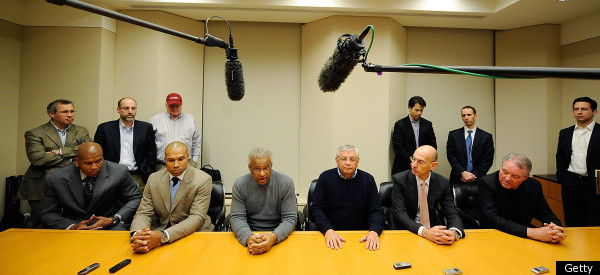 Last night after downing some more Thanksgiving food in my tummy, I flipped on to NBA-TV for the latest news on the NBA lockout. Because I knew the players and owners were meeting in New York.
And BAM! Breaking news! A tentative settlement has been reached between the players and owners. As a basketball junky I am happy as hell that the sport I love is coming back. The NBA is the #1 sport for me as a sports fan followed by football and baseball.
When the NBA season ends I get depressed as a sports fan. Real talk. And of course being here in Seattle, our Sonics left town for the one horse dust town Oklahoma City so I have to follow the many players from the Seattle area playing in the NBA like Jamal Crawford, Nate Robinson, Jason Terry, Brandon Roy, Spencer Hawes and many more.
If every thing goes right, training camp and free agent movement will start December 9th and the NBA season will FINALLY start on Xmas Day with a great triple header. The Knicks vs. Celtics, Lakers vs Bulls and a NBA finals matchup with the champ Mavs vs Heat.
Here is the thing readers. Why in the HELL did it take the owners and players this long to work this out? I just do not understand it. They had been having meetings for two years. Crazy folks.
But anyway I am just glad the NBA is back and I can sit in front of my big screen and enjoy the best atheletes in the world. Yes it is just a 66 game season. But guess what? A 66 game season is better than no season.
Gordon Curvey
Watch "Music Inner City TV" via Ustream TV. Recent and older programs with exclusive interviews, underground music videos and more! Plus watch the most recent program right here! From our program on Comcast/Xfinity On Demand.
And watch HOURS of more "M.I.C-TV" programs by just clicking the "Television Show" link above and listen to HOURS of "M.I.C Radio" programs from our program on 1150am KKNW here in Seattle.
Tags: baseball,basketball,bulls,finally,finalsout,football,heat,knicks,lakers,lockout,NBA,owners,players,settlement,television,tentative,tv
Posted on 09 December 2010 by curvey in Featured, Sports
I have been following the Albert Haynesworth situation the whole season and I am upset as a sports fan how this cat was handled by Washington Redskin head coach Mike Shanahan. And the Skins management also.
They made a example of big Al. As soon as Haynesworth came to camp, he was made to run spints by Shanahan. Albert did not have the time in the spints the head coach wanted so he blasts him in front of the media for which I think was wrong saying he was out of shape etc.
Haynesworth is a very big fella of about 6-5 or so and 360 Ibs. What does Shanahan expect? I feel the Skins made big Al look bad in the public eye by talking bad about him in the media. George Karl used to do the same thing here in Seattle. Blast cats in the media. By the way good news Karl is cancer free.
Readers, the Skins are trying to get back at Haynesworth to get back the $21 million signing bonus they paid him in April. Come on, the late Ray Charles and Stevie Wonder can see that. The Skins can just cut him and move on. Why they are not doing that shows me and others that the Skins are out to make Haynesworth the fall guy and re-coup the millions they have paid him.  Gordon Curvey
IMPORTANT INFORMATION: "Music Inner City TV" is celebrating TWENTY YEARS ON THE AIR!! Listen to "Sports Inner City Radio Podcast" right here!! Urban sports news and issues plus classic soul and new music, exclusive sports interviews and more! Click "Sports Inner City Podcast" link above or pic. And for "Music Inner City Radio" podcasts from 1150am KKNW click "podcast" link.
Business owners/music artists/promoters come on and advertise with "Music Inner City News Magazine" and reach thousands!! We are the #1 urban website on the Internet from the Pacific Northwest. And can prove it!! Call now to get your banner or link right here.
Plus for NO EXTRA COST have your advertisement on "Music Inner City TV" as a commercial on Comcast On Demand which airs 24-7 all over Western Washington state AND on "Music Inner City Radio" which airs in the Seattle area and surburbs every Friday at 10:05 on 1150am KKNW. Our radio and TV shows are right here on "M.I.C News Magazine" as podcasts and webcasts to view/listen ANY TIME you want!!!
Our radio and TV shows are also here online as podcasts and webcasts!! So call NOW!!  Gordon Curvey 206-445-3989 or 206-414-6118 or e-mail us at gcurvey@yahoo.com
Tags: albert hanyesworth,football,washington redskins
Posted on 16 November 2010 by curvey in Featured, Sports
ARTICLE FROM philly.com (Full article click here)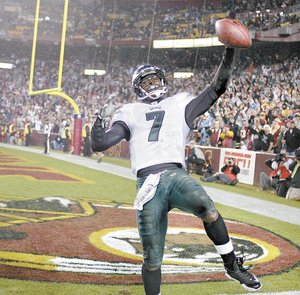 The performance I watched by Micheal Vick is the best I have ever seen by a athlete. PERIOD! It was something that leaves me thinking about why our Seahawks did not sign Vick.
Because what I saw by Micheal Vick against the Redskins and Donavan McNabb was something I have never seen folks. The first play of the game….BAM!! A long TD pass by Vick. First play of the game. A on point pass for a TD. I could not believe it.
Micheal Vick and LeBron James are two players I would pay to see play any day, all the time!! Vick is a changed QB than the player he was in Atlanta. A totally different player. And it seems as a person as well.
We all know what he did. It was wrong. But he served his dues. Hell Vick just got caught dog fighting. You can come in any hood in the U.S and see dog fighting. That is a fact. Does not make it right but it is a fact.
But like I said, Vick served his dues and as a teammate of Vick I just heard of sports radio say "It is water under the bridge"
As sports fans, let's enjoy players like Vick and James and Kobe and other great players. They are the guys who make all of us love sports.
It burns me up to hear these "angels" calling on sports radio putting down Vick. That is a felon and saying he should not be playing in the NFL etc. That is pure BS!!! All you angels need to chill out because look at actor Tim Allen.
He sold coccaine and served time for it. Was he given a second chance? The answer is yes. And he has made millions of dollars. Allen by the way is a felon.
I want to say thanks to Mike Vick for providing me a sports performance I will NEVER forget.  Yo Seahawks, you should have signed Micheal Vick!!! Gordon Curvey
Listen to entire programs via podcasts of Seattle's "Music Inner City Radio" which airs every Friday at 10pm on 1150am KKNW. Classic soul, new and recent hip-hop and r&b, exclusive interviews, urban sports and entertainment news and much more.
Just click "podcast" link above, grab your headphones and enjoy the shows!! Also watch entire webcasts of "Music Inner City TV" which airs 24/7 on Comcast On-Demand all over Western Washington state. Urban and pop music videos, exclusive interviews and more!! Just click "Television Show" link above. And also watch a program here on the home page.
Why not ADVERTISE with us on TV, on radio and on the net for one VERY VERY low price and reach thousands of people!! "Music Inner City News Magazine" is the #1 urban website on the Internet from the Northwest!! Call us at 206-445-3989 or 206-414-6118 or email us at gcurvey@yahoo.com
Tags: donavan mcnabb,football,nfl,performance,philidelphia,redskins,seahawks,teammate,vick
Posted on 13 November 2010 by curvey in Featured, Sports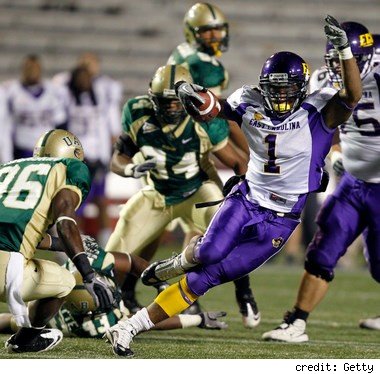 ARTICLE FROM balackvoices.com (Full story click here)
There is something big time wrong in college football readers. Something really wrong. Look at the sidelines of a big time college football game. You will not see to many African American head coaches.
There is only 15 FBS black head coaches out of 120 schools. Let me repeat. 15 FBS African American head coaches out of 120 schools. Something is very very wrong here.
Is seems African American young players can dominate on the field but can not find a head coaching position at FBS schools.
You will see PLENTY of assistant coaches who are African American roaming the sidelines at every school but you do not see to many of black folks at the top.
The head coach here at the University of Washington is only 35 or 36 years old and in my opinion DID NOT serve his dues. The head coach at USC in my opinion did not serve his dues. There is hundreds or even thousands of African American guys who are qualified to be FBS head coaches but they are not being picked.
Sports radio stations like here in Seattle on 710 ESPN and sports radio KJR WILL NOT discuss this situation because they DO NOT CARE!! Or they will say Ty Willingham was given a chance here at the UW and did not do well.
Well just because Willingham failed that does not mean other African Americans should be counted out as head coaches. This is a severe problem. African Americans should be given more of a chance to be head coaches in FBS schools. 15 out of 120 schools is a big time joke!! Please read the story above.    Gordon Curvey
Tags: african American,coaches,FBS,football
Posted on 24 October 2010 by curvey in Featured, Sports
ARTICLE FROM ktla.com (Full story click here)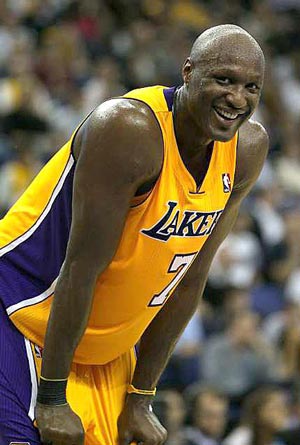 I love watching football and really only watch baseball when it is World Series time (want Ron Washington and the Rangers to win the Series) but I am a basketball junkie. So I am happy as hell the NBA season is opening on Tuesday.
Of course our team here in Seattle, the Sonics left our city a few years ago to a dust town in Oklahoma City!! A team that was here for FOURTY ONE YEARS and brought our city the only true pro championship in 1979.
I will NEVER get over Clay Bennett moving our team and I will NEVER forget Starbucks founder and former Sonic majority owner Howard Schultz selling the team to Bennett.
So I have to follow the many Seattle natives in the NBA like Jamal Crawford, Jason Terry, Nate Robinson, Rodney Stuckey, Terrence Williams, Spencer Hawes and others and just enjoy the NBA from distance.
With the season starting this Tuesday, there is a potential problem with a new rule that lets the refs call a tech on a player who gets called for a foul and just brings his hands up or shows just a little disgust it seems.
I have seen calls in pre-season that made me say…….what? So you know the players will not like this new rule. Some fans will like the new rule because they are tired of players "whining" when a foul is called on them. But I think this new rule is going to be a big big problem.
But anyway bring on the NBA season!!!     Gordon Curvey
Tags: basketball,calls,clay bennett,football,NBA,players,rangers,rules,sonics,starbucks,techs
Posted on 27 September 2010 by curvey in Featured, Sports
ARTICLE FROM yahoosports.com (Full story click here)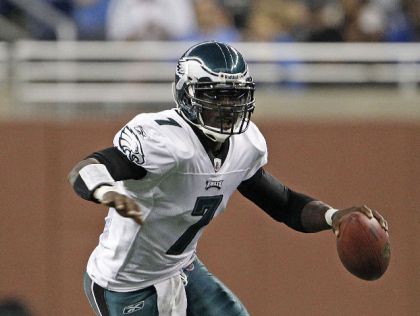 Micheal Vick once again has shown football fans and just sports fans that he is one of the most dynamic athletes in ANY sport.
Vick was involved in four TD's in the Eagles rout of the Jags 28-3 this past Sunday. The threw for three TD's and ran for another. Some of the plays Vick made, no other QB in the NFL could have made. This is a fact.
He has shown us fans and even Philly coaches that he is a different player than the player a few years ago in Atlanta. He is a much smarter player. He is not taking off running all the time like he used to do because he is hanging in the pocket looking for a receiver.
Coach Reid made the correct decision in starting Mike Vick. But here is question for you guys. Why did the camera keep showing second string QB Kevin Kolb on the sideline all the time? I have never seen a second string QB get so much air time.
Kolb is not the QB of the Eagles right now. Micheal Vick. Coach Reid named Vick the starter. So why did the cameras focus on Kolb so much? I just don't understand.
Next week is a game NFL fans will be watching. It is the Washington Redskins against the Eagles in Philly and the return of former longtime Eagle QB Donovan McNabb. This is going to be a great game!!
We will give you our views of the game next week. Shout out to Mike Vick for showing us he is a great NFL QB. It shows what second chances can do.       Gordon Curvey
"Music Inner City News Magazine" is the #1 urban entertainment and sports website from the Northwest! Spread the word about our site. Webcasts, podcasts, news, Ustream TV, MTV news and views and much more!! Based in Seattle, Washington USA
And watch "Music Inner City TV" on Comcast On Demand all over Western Washington state 24/7. Just go to "get local" and then "around the sound" and enjoy.
And listen to "Music Inner City Radio" every Friday night at 10pm on 1150am KKNW. Streaming live online at www.1150kknw.com And if you miss the programs, listen to ENTIRE podcasts RIGHT HERE!! Just click "podcast" link above.
Tags: coach reid,eagles,football,game,kevin kolb,mcnabb,nfl,qb,redskins,sidelines,washington
Posted on 22 September 2010 by curvey in Featured, Hip-Hop/R&B
ARTICLE FROM theludacrisfoundation.org (Full story click here)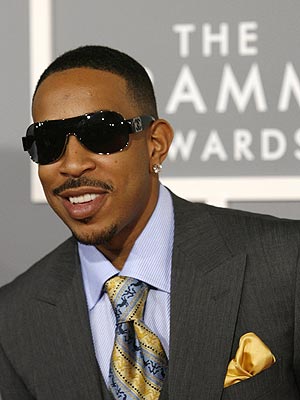 I have wrote about this before but I am going to write again about it. And that is cats like Ludacris fakin the funk with the his Ludacris Foundation. A organization started to help youth be the best they can be etc.
His mom helps him runs the foundation. But here is the major problem I have with guys like Ludacris and even Snoop Dogg.
While it is great what he is doing for the youth with his foundation, Luda says one thing and raps about another.
Have you listened to some of Luda's songs and lyrics? He often raps about what he is going to do to a b…h or what uses the "N" word and how big a females p…y is and he is going to put his d..k in a female etc. Readers is this a role model for kids? Is this what kids should look up to in a role model?
I have a big problem with cats like Ludacris who do one thing and says another. Sorry to say, Snoop Dogg is in the same boat.
Snoop has his youth football league down in Southern Cali. This is great. Kids cannot play in his league unless they are doing good in school. BUT like Luda, have you listened to Snoop's lyrics? He OFTEN raps about smoking bud, and other negative lyrics. But then he turns around and talks to kids about positive stuff. Is this right? I say no.
I had a chance to interview Snoop's mom a few months ago here in Seattle, Evangelist Beverly Brodous Green. A very nice down to earth lady and I can tell she is proud of her son, but she also is unhappy with a few things with her son too. All mothers want the best for her kids. Snoop's mom is no different.
So in ending, this is just my views. If you are going to preach to kids about right and wrong. And if you are going to be a REAL role model, then act like it truly. Not half way. Don't say one thing and do another.  This is "One Man's Opinion" by Gordon Curvey
For urban sports news and issues PLEASE log on to "Sports Inner City Online" at www.sportsinnercity.com
Ustream TV, Sports Inner City Radio podcasts, previous stories, ESPN "Right Now" video and more. One of only a few urban sports websites on the Internet!!
Tags: bud,football,foundation,interview,league,ludacris,lyrics,school,sex,snoop,youth
Posted on 07 September 2010 by curvey in Featured, Sports
ARTICLE FROM baltimoresun.com (Full story click here)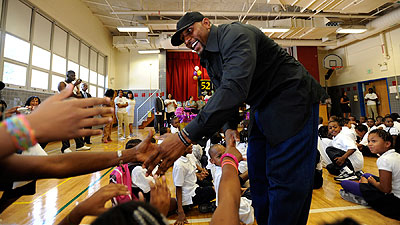 I saw this article online while online at the Baltimore Sun newspapers website and I thought I would share it with the readers here on "Music Inner City News Magazine"
I wanted to share this article with you because so many times we learn about NFL players and yes……African Americans doing bad things. Being caught with drugs or beating up their wife or getting in a fight at 3am in a nightclub.
I want share this article about future Hall Of Fame member and current member of the Baltimore Ravens, Ray Lewis, visiting a school in Baltimore. A positive story on a NFL player.
When Lewis was in trouble a few years ago, it was headline news on Sportscenter and CNN etc. This story about Lewis visiting a school is just on the Baltimore Sun newspapers website. In my opinion this story should be talked about more.
These kids will remember Ray Lewis visiting their school forever. But what I have learned about Lewis, he does this all time as far as reaching back and putting smiles on inner city kids faces. As well as talking to the kids about staying in school and getting a good education.
A BIG shout out to Ray Lewis for being a superstar on the field and off!! This is "One Man's Opinion" by Gordon Curvey
Tags: baltimore,football,hall of fame,kids,nfl,players,ravens,ray lewis,youth
Posted on 08 May 2010 by curvey in Featured, Much More
ARTICLE FROM rentonreporter.com (Full story click here)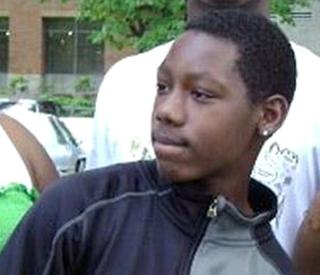 If you are in the Seattle area you should already know that 12 year old Alajawon Brown was shot and killed recently for I guess being in the wrong place and was caught in a cross fire of about 20 to 25 shots.
This story is truly truly sad. A mom has lost her little boy and a dad has lost his little boy too. A grandmom or dad has lost their grandchild.
Young Brown had just bought some shoes to get ready to play football. He worked cleaning up a family members kitchen to earn $20 for the shoes. Now he is dead. This is truly sad.
Also in my opinion is a certain radio talk show in the Seattle area who had young Alajawan's mom on his show to grab ratings or to build his ego. Also this host has done what we call "biting" in the hood.
I am the one who sent out a big e-mail to my list and to my almost 600 Facebook and Twitter friends concerning the killing of the young kid. I knew in the back of my mind that this talk show host would have the mom on his show. Well I was right.
This same radio host has never had me on his radio show to discuss my almost two decades of producing "Music Inner City TV" and I have asked him time and time again to be a guest on his show.
But since I have MY OWN radio show on 1150 KKNW (Friday night at 10pm) I do not need to be on this cat's show. Bottom line is I AM A LEADER NOT A FOLLOWER.
Hopefully this same talk show host will make his voice heard concerning the KUBE93 Summer Jam where young kids will be in attendance to hear the "N" word a thousand times and all kind of language young kids should not hear.
In ending, my prayers go out to the family of 12 year old Alajawan Brown. One thing is for sure, 12 years old is to young to die. Let's please stop the violence and increase the peace in our communities.
You can watch HOURS AND HOURS of "Music Inner City TV" right here and also listen to "Music Inner City Radio" podcast too.
Just click the links above and enjoy!!
Tags: alajawon Brown,family,father,football,grandchild,killed,mother,peace,sad,seattle,Skyway,violence
Posted on 16 March 2010 by curvey in Featured, Sports
ARTICLE FROM pga.com (Full story click here)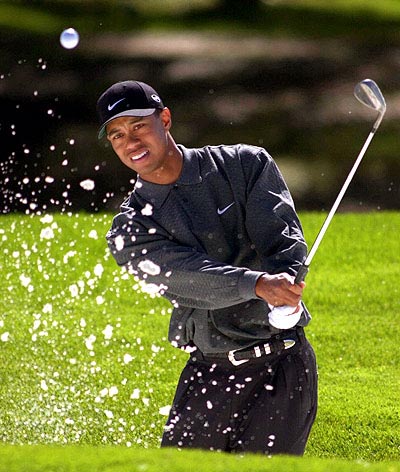 Well it is about time. The #1 player in the world of golf Tiger Woods is returning to competition on the course at the 2010 Masters in April.
I know fans are happy, CBS, NBC, ESPN, ABC etc is happy, advertisers are happy.
If you are a golf fan, you are happy that Tiger is returning to play.
With Woods returning, that is more cash for everyone. No matter what you think about the problems of Tiger's love life, one thing is for sure. He is the best golfer maybe in the history of the game and the game needs Tiger Woods.
Yes certain players on the tour blasted Tiger about his problems. Even a older legend like Tom Watson said some things about Tiger. But I am sure Tiger will make folks forget all that win he starts kicking their butt on the golf course and wins events just like before.
Commercials are running already on CBS about the Masters and the return of Tiger. When Tiger arrives at Augusta, it will be one of the biggest days in the history of sports on TV or TV period besides President Obama taking office.
I will be watching. Like I said before the only time I watch golf is when Tiger is near the lead and maybe John Daly. That's it.
So welcome back Tiger. The sports world needs you and golf needs you. I hope Tiger learned from his huge mistakes and becomes a better man, a better husband and a better father.
BREAKING NEWS: You can now watch ESPN's "Right Now" right here on "M.I.C News Magazine"!! Basketball, football and baseball news and much more. Updated all the time, 24 hours a day!!
"Music Inner City News Magazine" The #1 urban online magazine in the Northwest (U.S)
Tags: 24/7,abc,advertisers,augusta,baseball,basketball,cbs,comcast,espn,football,golf,hip-hop,history,john daly,legend,magazine,masters,nbc,online,Podcast,pop,president obama,r&b,rap,right now,tiger,tiger woods,tom watson,tv,updated,urban,webcast,win,woods
Posted on 14 March 2010 by curvey in Sports
ARTICLE FROM huffingtonpost.com (Full story click here)
"One Man's Opinion" by Gordon Curvey
I am happy as
hell that NFL player Chad Ochocinco has fired back at ESPN Radio host Colin Cowherd about Colin's constant blasting of him on his radio show.
Cowherd seems to think he is a Mr. Know It All when it comes to sports and even life. He comes off as a tremendously arrogant fella who speaks out on folks at will on his program and seems to think guys like Chad will not retaliate. Chad has.
People don't understand Ochocinco. He is a young fella having fun. He likes to use the technology available like computers etc. He uses Ustream.tv and does his Ustream show when he is on the road via his iphone etc.
He is having fun. I rather have Chad around to read about than baseball players who have personalities of a rock outside on the street. That is way you don't see any baseball players besides Derek Jeter doing commercials on TV. But you see Chad, Barkley, D-Wade, Dwight Howard, Manning and others with personalities.
Colin does not say you don't read about Chad doing drugs, clubbing at a nightclub at 2am, beating up his wife atc. He is at home on the computer etc having fun. Now during the off-season he is going to be in "Dancing With The Stars"
I am tired of clowns like Cowherd and even this other motor mouth "JT-The Brick" on Fox Sports Radio who also likes to blast Ochocinco at will in negative ways. Calling him negative names over the air. J.T. and Colin are two peas on a pod. Two motor mouth so called talk show hosts who like to talk about African Americans in negative ways all the time over the air.
J.T. was just on the air giving his opinion as to why African Americans kids are not playing baseball. He does not know what the hell he is talking about unless you walk in our shoes!!!
This just shows once again, about sports radio. Their is a MAJOR PROBLEM in AM sports radio in Seattle and the U.S. The problem is a lack of African Americans in sports radio. It is dominated by white men who know NOTHING about the African American culture or lifestyle. Nothing.
In Seattle, sports radio KJR and 710ESPN have a grand total of ZERO African Americans with his or hers own program. THIS IS A PROBLEM WHEN AFRICAN AMERICANS DOMINATE THE MAJOR SPORTS IN THE U.S.
Thank god for Stephen A. Smith and Mike Wilborn and the "Two Live Stews" and a few others in sports radio. We need more. At KJR and 710ESPN here in Seattle their is no African Americans as producers, in sales, in management and of course over the air.
This is why I have started "Sports Inner City Online". A site that has the African American point of view when it comes to sports.
"Sports Inner City Online" is one of only a few urban sports websites on the Internet. PLEASE spread the word about our site. Please send us a e-mail at gcurvey@yahoo.com and tell us how we can improve the site. It is at www.sportsinnercity.com

Tags: 710espn,african americans,barkley,baseball,blog,Chad cchochico,clubbing,comments,commercials,computer,d-wade,dwight howard,espn,football,inner city,jeter,jt,manning,music,negative,nfl,players,pod,Podcast,seattle,sports radio,website,yahoo