Tag Archive | "forbes"
Posted on 19 August 2010 by curvey in Featured, Hip-Hop/R&B
ARTICLE FROM blackvoices.com (Click here for full article)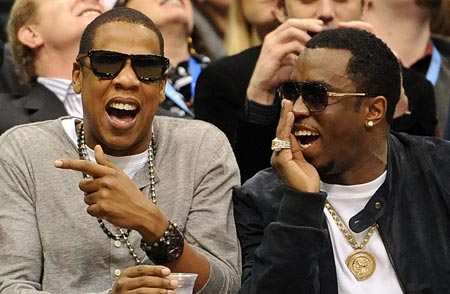 Forbes Magazine has listed the top money makers in hip-hop and these cats are making PLENTY of cash.
You have to remember readers, hip-hop or in music as a whole, you can make money from all over the world.
I tell young performers here in Seattle this all the time. You can be a total flop in the U.S. but blow up in Japan or South Africa or England or Germany etc.
Plus hip-hop artists make plenty of cash when they hit the road for performances. Again, they preform all over the world.
And also cats like Jay Z and Diddy make MILLIONS away from the microphone. Jay Z is part owner of the New Jersey Nets and has night clubs and and of course much more and Diddy has Sean John and more. And Nelly has Apple Bottom and more.
50 Cent made millions and millions when he invested in Vitamin Water. Please click the link above to see the Forbes list. The money these cats make is amazing!      Gordon Curvey
BUSINESS OWNERS/ARTISTS/PROMOTERS ADVERTISE FOR AS LOW AS $20 ON "MUSIC INNER CITY TV" THE COMMERCIAL WILL RUN 24 HOURS A DAY ON OUR COMCAST ON-DEMAND PROGRAM FOR ONE MONTH!! THE PROGRAM AIRS ALL OVER WESTERN WASHINGTON STATE.
PLUS THE COMMERCIAL WILL AIR WORLDWIDE ON OUR "MUSIC INNER CITY TV" WEBCAST RIGHT HERE ON "MUSIC INNER CITY NEWS MAGAZINE.
AND THE COMMERCIAL WILL ALSO RUN TWO TIMES ON "MUSIC INNER CITY RADIO" ON 1150AM KKNW FRIDAYS AT 10PM.
FOR MORE INFORMATION OR TO ORDER YOUR COMMERCIAL CALL GORDON CURVEY AT 206-445-3989 OR E-MAIL US AT gcurvey@yahoo.com
Tags: 50 Cent,diddy,forbes,hip-hop,Jay z,money,Nelly,night clubs
Posted on 01 July 2010 by curvey in Featured, Much More
ARTICLE FROM hollywoodreporter.com (Full story click here)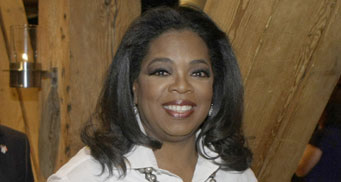 To know one's surprise, media icon and former guest on Seattle's "Music Inner City TV" Oprah Winfrey tops the list of powerful celebrities replacing last years winner, Angelina Jolie according to Forbes.
Ms. O is closing down her legendary TV next year and will starting HER OWN NETWORK!! The O.W.N. She is developing news shows for network right now.
It seems everything Oprah touches turn to gold. Heck, all she has to do is pick out a new book, talk about it on her show and it a best seller.
Not only that news business owner have received the "Oprah Touch" with her discussing the new idea or product on her show and BAM!!! they sell out and their phones are ringing off the hook with sells.
Only Oprah Winfrey can do that. Of course we will keep you informed on Oprah's news network right here on "Music Inner City News Magazine" One of only a few or maybe the ONLY local program of it's type in the U.S. who can say we interviewed Oprah Winfrey!!!
Keep up with NBA free agent news right here on "M.I.C News Magazine" and our urban sports site "Sports Inner City Online" at www.sportsinnercity.com Covering urban sports news and issues and one of only a FEW URBAN SPORTS WEBSITES ON THE INTERNET.
Tags: celebrities,forbes,NBA,oprah,seattle,Sports,tv,websites