Tag Archive | "Gasol"
Posted on 10 August 2012 by curvey in Featured, Sports
ARTICLE FROM latimes.com (Full story click here)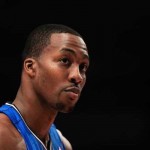 Well the Los Angeles Lakers are going to have another great center to roam the middle in Dwight Howard. He will follow Wilt, Shag, Miken and Kareem.  It is amazing that the Lakers always obtain great centers to play for them. How does this happen? It is crazy. But anyway it has happned. Dwight Howard will be playing for the Lakers. Wow!
Howard will join two of the greatest players of all time on the Lakers, Steve Nash and of course Kobe. Yes Nash is 38 and Kobe is 34. But Nash can still play at  his age as long as the Lakers control his minutes and the same for Kobe. Dwight also joins Pau Gasol and Ron Artest to make a dynamite starting line up that will be very hard to beat. PLUS the Lakers signed Antwon Jamiason during the off-season. A proven vet who can get 20 at any time.
If you are a NBA fan you have to be excited to see this trade happen. I have a friend who says I am a NBA fan instead of a writer. I have to admit now that yes I am a fan. I love basketball. It is my favorite sport BY FAR. I can watch a NBA game, college game, high school game etc. I love the game of basketball.
Dwight Howard just had a back operation and may not start the season but that is O.K. He is a Laker and will play. Howard has personality, a smile and is a killer on the court. he will shut down the middle big time for the Lakers. He blocks more shots than any player in the NBA. The only problem I have is this readers and it could be a big problem.
Age may come into play with the Lakers.  Kobe is 34. Nash is 38,  Gasol is 31 and Artest is 33.  Head coach Brown will have to do a great job in trying to manage minutes for his older players.  This a fact. But all one is for sure. Howard, Kobe, Gasol, Nash and Artest keep in great shape so let's see what happens next season when it comes to minutes.
I am listening to L.A. sports radio and the fans and media are excited.  Man cannot wait to see the games between the Lakers and the improved L.A. Clippers next season. And also when the Lakers meet the champs….Miami Heat and other games. It will be off the hook.
Since our beloved Seattle Sonics left town in 2008, I have followed the L.A. Lakers. This goes back to when I was young. The Lakers and the Sonics were my favorite teams. Thank god for NBA-TV. Counting down the days until the start of training camps and the start of the NBA season.      Gordon Curvey
New "Sports Inner City Radio" podcast coming at ya a little later on Sunday. Urban sports news and issues PLUS classic soul and smooth jazz music and sports interviews. A one of a kind broadcast from the Northwest.
Tags: age,artest,champs,clippers,dwiight,game. blocks,Gasol,howard,kobe,lakers,Los Angeles,media,miami,NBA,pau,personality,radio,Sports,superman,trade,wilt,wow
Posted on 18 June 2010 by curvey in Featured, Sports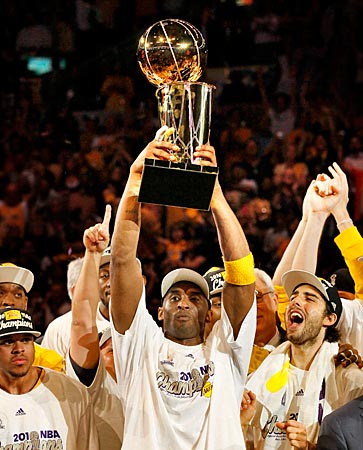 ARTICLE FROM latimes.com (Full story click here)
"One Man's Opinion" by Gordon Curvey
Congratulations to the Los Angeles Lakers for winning another NBA by beating the Boston Celtics in seven games at the Staples Center.
Game seven was not a well played game at all. Plenty of bricks were thrown up by both teams to make it a terrible game to watch on TV. Kobe Bryant who won the MVP, threw up the most bricks but he made up for it by hitting the boards for fifteen rebounds.
In my opinion, Kobe should not have won the MVP trophy. It should have been center Pau Gasol because he did the dirty rock in the paint every game. And he had to come up big because of Andrew Bynum being hurt.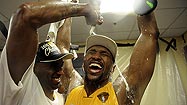 But readers I am really happy for Ron Artest who scored twenty points in game seven. If you are a sports fan you know Ron has been though a lot during his career. We don't want to talk about the negative stuff. We want to stay positive when it comes to Ron Artest.
A local sports host (Mike Salk-710 ESPN/Seattle) got on the air and made fun of Artest for being happy as hell after the game and called him "nutzi"  What ever the HELL that means!! I was real upset for Salk and his co-host Brock Huard for making fun of Artest.
Again I am real happy for Ron Artest for getting a NBA title and at the same time I am disappointed for Seattle's own little Nate Robinson of the Celtics for not getting to win a championship. But he is still young and hopefully it will happen for little Nate.
"Music Inner City News Magazine" offers webcasts, podcasts, links to other sites, entertainment and urban sports news, Ustream TV and much more.
This is a spinoff of "Music Inner City TV" on Comcast On Demand TV all over Western Washington state 24/7. Just grab your remote and go to the "music" section and enjoy!!
And listen to "Music Inner City Radio" every Friday night at 10pm on 1150am KKNW in the Seattle area and worldwide on the net at www.1150kknw.com
Tags: Gasol,Kobe Bryant,Los Angeles Lakers,MVP,NBA,Ron Artest,seattle