Tag Archive | "gordon"
Posted on 15 April 2018 by curvey in Featured, Sports
"One Man's Opinion" by Gordon Curvey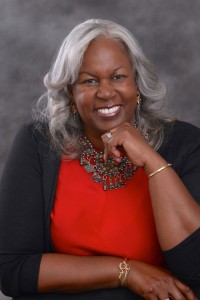 Above is a story about the great Jackie Robinson's daughter speaking out about how African American MLB players are scared to speak out like NBA/NFL players. This is very very sad and wrong too.
As you know I have sent you a few emails and texts regarding the lack of diversity when it comes to African Americans in MLB. So far you & the rest of the sports media have just looked at my emails/texts and said "Oh it is just Gordon running his mouth again. He is a black racist"
But I am not a black racist!! I am concerned about a sport in MLB that is only 8% African American. A sports where teams like our Mariners have one or two or even zero African American players. Dee Gordon on our Mariners does not have anyone on the team he can relate.
Concerned when I see basically all white crowds at Safeco and other MLB parks. Concerned when I see a great manager like Dusty Baker being at home or going fishing instead of being a manager of a MLB team. He was fired AFTER ONLY TWO SEASONS IN WHICH HE WON TWO DIVISION TITLES!! This was flat out WRONG readers. The new manager of the Washington Nationals will be a FAILURE if he does not win the division title and then go to the World Series!!!
Concerned that their is only ONE African American manager in MLB. Concerned that most young African American kids cannot name more than three MLB players but can name Curry's jersey number, shoe size and scoring average etc.
With the sports media in Seattle mainly white they do not have sensitivity and concern or knowledge of the topic I am talking about here. This is just a fact.
I hope a guy like Aaron Levine will use his segment where he speaks out on issues and speak out about how white MLB is in America. here on JR Day. I will be very very disappointed if Levine does not. Because I like Levine because he is not scared to talk about issues like the Sodo/Key Arena situation etc.
Chris Rock spoke out on this in his HBO piece (more of story below)
As a African American I do not see players like CeCe Sabathia or David Price or Matt Kemp or Dee Gordon or Curtis Granderson etc doing commercials on tv like NBA and NFL players and even a PGA player like Ricky Fowler or a tennis player like Serena or a NASCAR driver like Dale Jr and more are doing.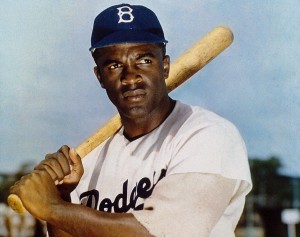 I am VERY happy that Jackie Robinson's daughter spoke out and told the truth. Hell I am very happy the Cleveland Indians will stop using Chief Yahoo soon. BUT the hell with soon. THEY SHOULD STOP USING THE RACIST CHIEF YAHOO ON HATS ETC RIGHT NOW!!
Jackie Robinson Day in MLB is a freakin joke!! Mr. Robinson would not be happy if he was here today. Folks I am NOT talking about MLB players from South America like Robinson Cano or Nelson Cruz etc who are "people of color" I am ONLY discussing the lack of African Americans on the field, in the stadiums, as managers and in management. And also why DO YOUNG AFRICAN AMERICAN KIDS TURN TO HOOPS/FOOTBALL BY AGE 12!
The RBI League is not enough and a few new programs. Something is not working when it comes to African Americans and MLB. Something big time wrong here on Jackie Robinson Day.
Comments: gcurvey@yahoo.com  or facebook.com/gordon.curvey  or twitter.com.gcurvey
Tags: afraid,chief,cleveland,curry,daughter,dee,gordon,hats,issues,jackie. robinson,league,mariners,MLB,players,racist,RBI,relate,scared,sharon,spoke,white,yahoo
Read More Comments Off
Posted on 26 February 2010 by curvey in Featured
ARTICLE FROM s2smagazine.com (Full story click here)
"One Man's Opinion" by Gordon Curvey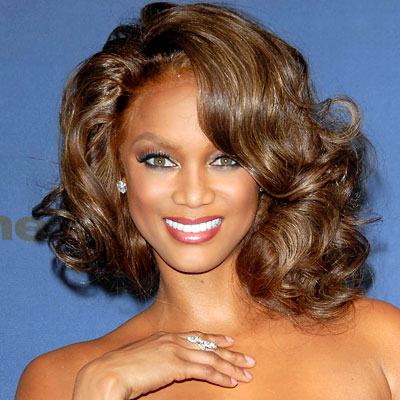 Super model and talk show host Tyra Banks will doing something different for the coming season of her show "America's Next Top Model"
If you are interested in trying out for the show, you have to go ONLINE to enter. For all the information on what you have to do, just click the link above.
When I watched her show when she announced that this is her last year of her talk show, she said she is moving forward in the digital world. Doing more things online.
And you know what folks that is what I am trying to do. Do more things online. That is the future. I want to do more webcasts and podcasts on my websites and hopefully make money too.
I know Ms. Banks will be flooded with pics via the e-mail from beautiful ladies from all over the world who wants to be "America's Next Top Model".
I don't know she is going to do this. This is going to be a very very hard job for Banks and her crew of judges who work with her.
So if you a interested in maybe becoming the next top model, please click the link above and enter.
BREAKING NEWS: Now you can listen to "Music Inner City Radio" podcasts from our 1150am KKNW radio programs RIGHT HERE!! Just click "podcast" link above.
And if you are in the Seattle area listen to "Music Inner City Proz" with Big Gee. Saturday night at 8pm (Seattle time) on 1150am KKNW. Featuring local artists music.
And new "Sports Inner City Radio" podcasts will be online at "Sports Inner City Online" at www.sportsinnercity.com  Urban sports news plus classic soul music and more!
This is "Music Inner City News Magazine" based in Seattle, Wa (US) One of only a few full service urban websites. Urban sports, entertainment news, webcasts and podcasts, links and much more.
Tags: america's,banks,Business,casting,city,curvey,entertainment,gordon,hip-hop,host,inner city,interviews,listen,magazine,model,music,news,next,online,opinion,Podcast,r&b,rap,seattle,Sports,stories,talk,tv,tyra,urban,washington,webcast