Tag Archive | "great"
Posted on 14 June 2018 by curvey in Featured, Sports
ARTICLE FROM espn.com (Full story click here)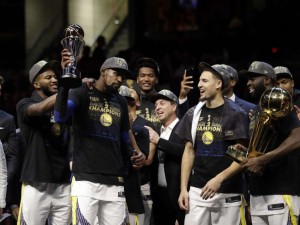 If you are a sports fan you know the Golden State Warriors won another NBA title the other day by sweeping away Lebron and the Cleveland Cavs 4-0 in the NBA Finals. Three titles in four years for the Warriors. And many are not happy with Golden State and I am one of them as well as a NFL player.
Myles Garrett of the Cleveland Browns says with Kevin Durant joining a already great team it "broke the league" I agree 1000% with Garrett! To this day I have a huge huge problem with Durant leaving OKC after the Warriors eliminated OKC in the playoffs a few years ago.  I just think it was wrong for KD to join a already great team at GS with Curry, Green, Thompson in place on the team. A team that won over 70 games WITHOUT Kevin.
Curry, Green and Thompson did a great recruiting job in getting Durant to come to the Warriors as a free agent. But I agree with Myles Garrett. And many other NBA fans agree also that Kevin Durant choice to join the Warriors was just unfair to the rest of the NBA. If you noticed NBA commissioner Adam Silver was not to happy on the stage when he presented the Warriors with another NBA title trophy. I was not happy too.
Watching KD holding his second MVP Finals trophy in a row and watching Durant and his teammates kissing the title trophy made me go grab my remote and go watch something else on TV. It was not a good look in my opinion readers. It just was not.
Now NBA teams are trying to figure out how to stop the Warriors from winning another title and then another title.  Because truth be told the Warriors are still a young team and just make a few adjustments here and there to continue to win NBA titles. The NBA finals ratings suffered because fans are tired of seeing the Warriors.  Tired of seeing them in joy after winning another title. Everyone knew at the start of the season who would play in the NBA finals….the Warriors vs. Lebron and the Cavs.
So readers I hope and pray as a NBA junky that the rest of the NBA will wake up and knock the Warriors off their pedestal. No more damn titles. I do not want to see the Warriors in the Finals anymore! I do not want to see KD smiling after winning another title. I know Adam Silver is in agreement with me and many other NBA fans.
Comments: gcurvey@yahoo.com
Tags: adam,agent,browns,cavs,cleveland,commissioner,curry,durant,eliminated,garrett,great,green,joining,kd,leaving,lebron,myles,NBA,okc,playoffs ratings,silver,team. choice,thompson,titles,trophy,warriors
Read More Comments Off on Browns Myles Garrett Says KD "Broke The League" I AGREE!
Posted on 28 May 2014 by curvey in Featured, Much More
ARTICLE FROM huffingtonpost.com (Full story click here)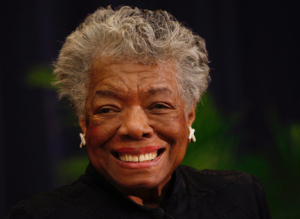 I do not throw around the word great to much. Micheal Jordan was great. The late King Of Pop Micheal Jackson was great. Dr. Martin Luther King Jr. was great. Muhammad Ali was great. The late Whitney Houston was great. N.W.A was great. Former guest on "Music Inner City TV" Big Daddy Kane is great. Larry Bird was great. So many you can call great.
But a TRUE great person left us at the age of 86, Dr. Maya Angelou. When ever I saw a interview with her on TV I sat and listened. Because when she talked it was like going to school because I always learned something from this great African American lady.
Yes I was a little bothered when she came out and supported Hillary Clinton in 2008 instead of then Sen. Barack Obama. The first African American who had a chance to be President.
But she had her own reason. As did another great person "Magic" Johnson and another great businessman, Bob Johnson. But that did not stop me from having profound respect for Dr. Angelou. Her good friend and former guest on "M.I.C-TV" Oprah was not happy too because Ms. O was a huge supporter of Sen. Obama.
But anyway Dr. Maya Angelou was a towering force for African Americans. Just a flat out dynamic legendary person. A great great poet, a actor, a writer and much more. Maya would write a poem and read it and it will leave you crying. Just the way she delivered the poem. So emotional and so deep. So much thought put into it.
The world is a much better place because of the GREAT Dr. Angelou. That is for sure. RIP Dr. Angelou. We all love you.  By the way I have to leave you with this. HEY YOUNG PEOPLE IF YOU HAVE NOT HEARD OF THIS GREAT PERSON…READ AND LEARN ABOUT THE GREAT DR. MAYA ANGELOU.  Gordon Curvey
Check out our "Music Inner City TV" store. Buy hats, posters, t-shirts, mugs and much more. SAFE AND SECURE! Please go to www.cafepress.com/musicinnercityentertainment.com
Tags: actor,african,ali,American,angelou,clinton,dr.,great,lady,maya,obama,oprah,passing,poet,supporter,writer
Read More Comments Off on My Thoughts On The Passing Of The Great Dr. Maya Angelou At 86.
Posted on 09 March 2014 by curvey in Featured, Hip-Hop/R&B
Prince Performs "Munity" on Arsenio Hall Show (Click here)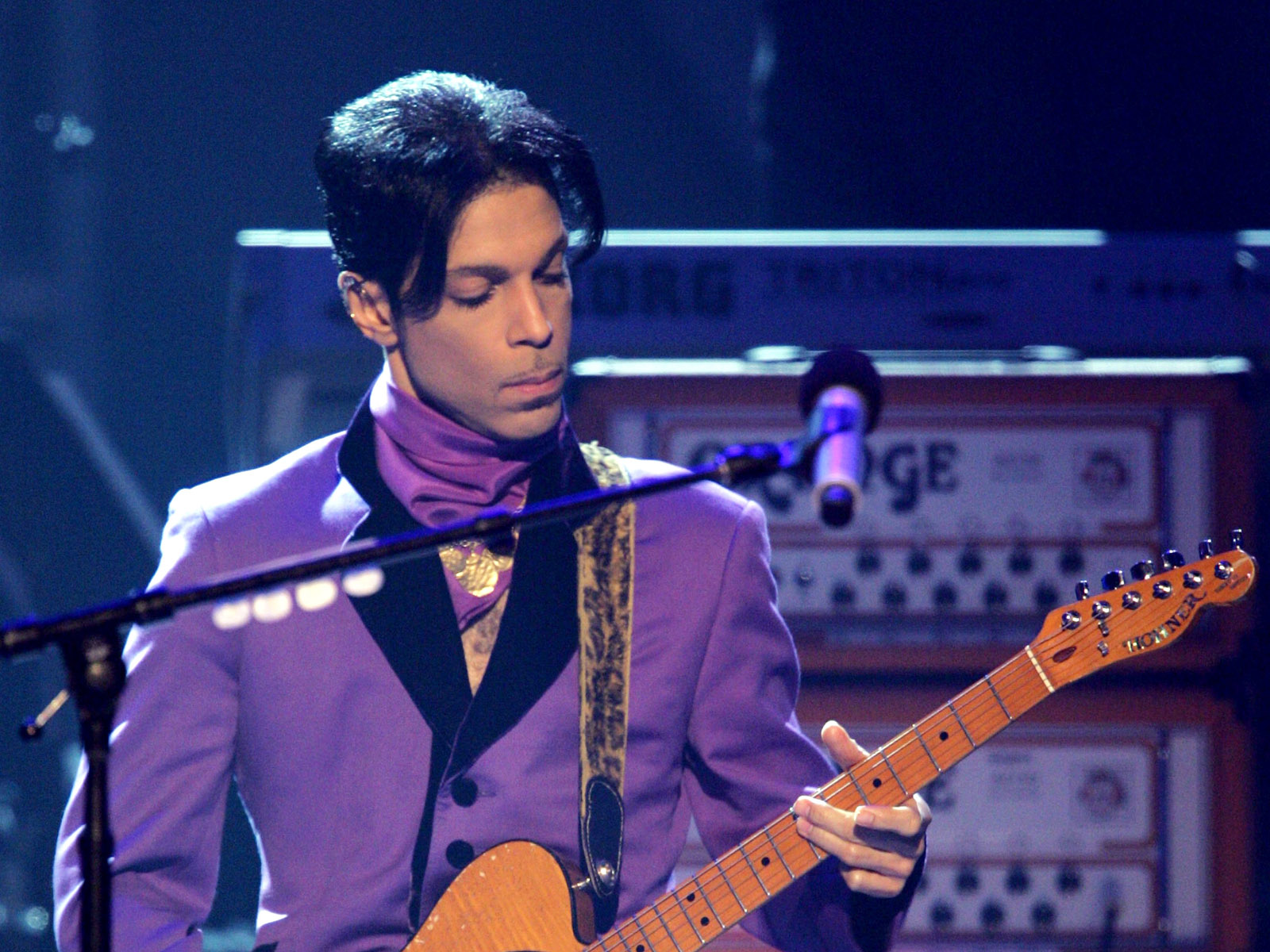 I have had conversations recently about the state of urban music today with a few friends and it was very interesting to hear other people's opinion on the state of urban music today. I have my strong opinions.
Then I turn on "The Arsenio Hall Show" and saw a performer who has stood the test of time and marches to his own beat and for years has made his own style and does his own thing in the tough music business and his name is Prince. Prince has his own built in fans who follow him and his music for years and years since he arrived on the music scene in the late 80's. He is one of a kind.
Prince is not a fan of the internet and that is a fact. He feels people are downloading music and many times artists are not getting paid what they should be paid. He made that point on Arsenio's program. Fans of Prince know he really does not do to many interviews so it was great to see and hear the Purple One be a guest on Hall's program and answer questions. He even answered questions from the audience.
The song "Munity" is pure FUNK!! Real music. The way music was back in the day. A song that makes you want to dance. A great tune. Classic Prince for sure. Young artist need to learn from a artist like Prince. He is a GREAT artist and a GREAT entertainer!! The one and only…Prince!
Gordon Curvey
Tags: arsenio,artist,classic,funk,great,munity,music,performer,performs,prince,seattle,show,soul