Tag Archive | "hall of fame"
Posted on 06 February 2011 by curvey in Featured, Sports
ARTICLE FROM nfl.com (Full story click here)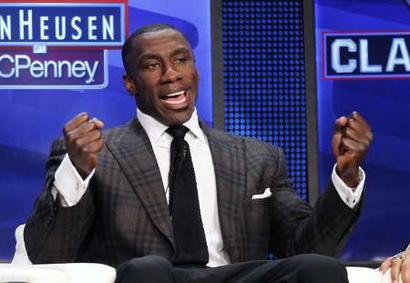 The class of the 2011 NFL Hall Of Fame has some great and very familiar names going in. One of which some say was the great athlete in the history of the NFL.
Marshall Faulk, Shannon Sharpe and Deion Sanders plus the founder of NFL Films Ed Sabol are going in the NFL Hall Of Fame.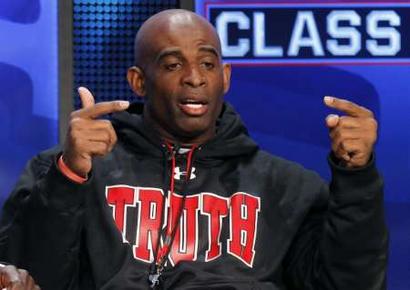 Some people say "Neon Deion" is the greatest athlete to ever play in the NFL. He was a great defender, and great punt returner and while he played in the NFL, he also played major league baseball AT THE SAME TIME!!! That was unreal readers.
Sharpe was one of the best tight ends in the history of the NFL with the Denver and Baltimore. He got into the HOF after two tries. And Faulk was a great running back with the Colts and Rams. He was part of the "Greatest Show On Turf" while with the Rams.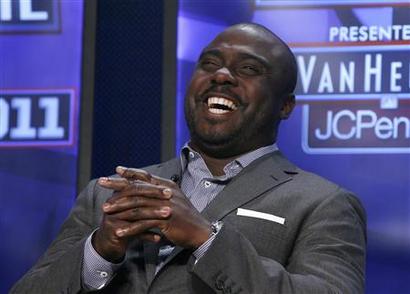 Can't wait to here the HOF speeches by Sanders and Sharpe because both of them are never at a lost for words. They will tell you what is on there mind.
Ed Sabol is innovator of filming pro sports. In my opinion he and his son should have been in the NFL Hall Of Fame years ago.  Gordon Curvey
"Music Inner City News Magazine" is the #1 urban news magazine on the Internet from the Northwest.
A spinoff of "Music Inner City TV" on Comcast On Demand that airs 24/7 all over Western Washington state. Just go to "get local" and then "around the sound" and enjoy three to four programs any time you want.
And real soon watch "Music Inner City Broadband TV" a online version of our Comcast TV program. With hot music videos (some of which you cannot watch on other video outlets), entertainment and sports news and more.
And listen to "Music Inner City Radio" With classic soul, new and recent hip-hop and r&b plus entertainment and sports news and more.
Tags: deion sanders,ed sabol,hall of fame,innovator,marshell faulk,nfl
Posted on 07 September 2010 by curvey in Featured, Sports
ARTICLE FROM baltimoresun.com (Full story click here)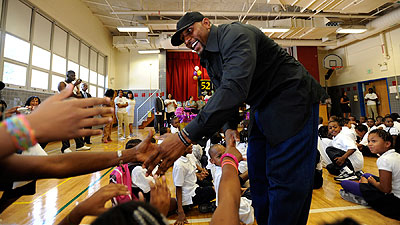 I saw this article online while online at the Baltimore Sun newspapers website and I thought I would share it with the readers here on "Music Inner City News Magazine"
I wanted to share this article with you because so many times we learn about NFL players and yes……African Americans doing bad things. Being caught with drugs or beating up their wife or getting in a fight at 3am in a nightclub.
I want share this article about future Hall Of Fame member and current member of the Baltimore Ravens, Ray Lewis, visiting a school in Baltimore. A positive story on a NFL player.
When Lewis was in trouble a few years ago, it was headline news on Sportscenter and CNN etc. This story about Lewis visiting a school is just on the Baltimore Sun newspapers website. In my opinion this story should be talked about more.
These kids will remember Ray Lewis visiting their school forever. But what I have learned about Lewis, he does this all time as far as reaching back and putting smiles on inner city kids faces. As well as talking to the kids about staying in school and getting a good education.
A BIG shout out to Ray Lewis for being a superstar on the field and off!! This is "One Man's Opinion" by Gordon Curvey
Tags: baltimore,football,hall of fame,kids,nfl,players,ravens,ray lewis,youth
Posted on 15 August 2010 by curvey in Featured, Sports
ARTICLE FROM nba.com (Full story click here)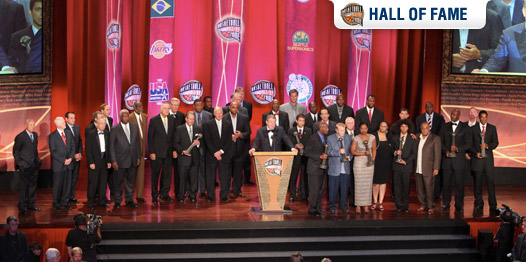 The other day I was in basketball heaven as a basketball junky as I watched the Hall Of Fame event on NBA TV. It was a GREAT event to watch.
Among the folks going in this year was the "The Dream Team" of the 1992 Olympics that included Karl Malone, Magic Johnson, Micheal Jordan, Patrick Ewing, Scottie Pippin, Charles Barkley and others. And the 1960 Olympic team that included the great Jerry West and "The Big O" Oscar Roberson.
Going in as players included Malone and Pippin and WNBA legend Cynthia Cooper, and former Seattle Sonic, the late Dennis "DJ" Johnson. Johnson was represented by his brother and wife.
Johnson was a starting guard for our Sonics win they won the NBA title in 1979. Also going in as a player was the late Gus Johnson.
I think Cynthia Cooper gave the best speech. Followed by Karl Malone. Bob Hurley Sr. has had a good speech.
At least 70 Hall of Famers showed up for the ceremony in Springfield, Ilinois. It was a great seeing all the great NBA players being interviewed and watching tape of great plays made by this years group of Hall Of Famers.
Like I said, I was in basketball heaven.     Gordon Curvey
Tags: barkley,basketball,cynthia cooper,DJ,hall of fame,malone,NBA,pippin