Tag Archive | "Hannity"
Posted on 28 March 2013 by curvey in Featured, Politics
ARTICLE FROM huffingtonpost.com (Click here for full story)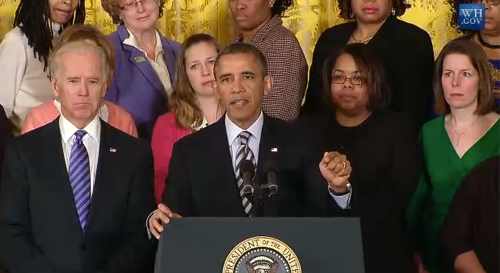 This morning President Obama gave a very passionate and heart felt speech about the TERRIBLE shootings at Newtown where little kids were shot down like in a western movie by a crazy man. You can tell the President meant business this morning.
He said "Shame on you" if you cannot support gun control here in America. I got my remote and before I  changed the channel I knew in my mind the Fox News would not be showing the President's speech. Guess what readers? CNN was broadcasting the President's speech, MSNBC was broadcasting the President's speech, BUT FOX NEWS DID NOT BROADCAST THE PRESIDENT'S VERY IMPORTANT SPEECH! WHAT???
Instead a Fox News anchor was talking about the President's so called falling ratings. THIS IS A FLAT OUT OUTRAGE ON THE PART OF FOX NEWS!! It again shows that Fox News led by the bigot Sean Hannity is in the bed with the Republican Party/Tea Party etc.
How can MSNBC and CNN realize the importance of the President's emotional speech and the racist Fox News did not? THIS IS TERRIBLE readers. It proves for sure that Fox News is doing EVERYTHING TO MAKE THE PRESIDENT LOOK BAD. The President was giving a speech about kid's getting killed at a school that were 6 or 7 years old! The President was giving a speech on gun violence EVERYWHERE in America and Fox News was blasting the President's "falling ratings"!!! TERRIBLE TERRIBLE TERRIBLE!!
Fox News ratings have been falling big time. Yes there still ahead of MSNBC and CNN. But they are falling. You want to know why they are falling readers? Because of the STUPID actions like they did this morning by not broadcasting the PRESIDENT OF THE UNITED STATES IMPORTANT SPEECH. I wonder if this was President Romney if Fox News would have done the same?     Gordon Curvey
Music Inner City Store/Buy hats, t-shirts, mugs and much more!! Just click here for our low prices. SAFE AND SECURE!!
Tags: america,cnn,fox,gun,Hannity,importance,msnbc,news,newtown,obama,president,ratings,school,sean,speech,stupid,violence
Posted on 29 October 2012 by curvey in Featured, Politics
ARTICLE FROM huffingtonpost.com (Full story click here)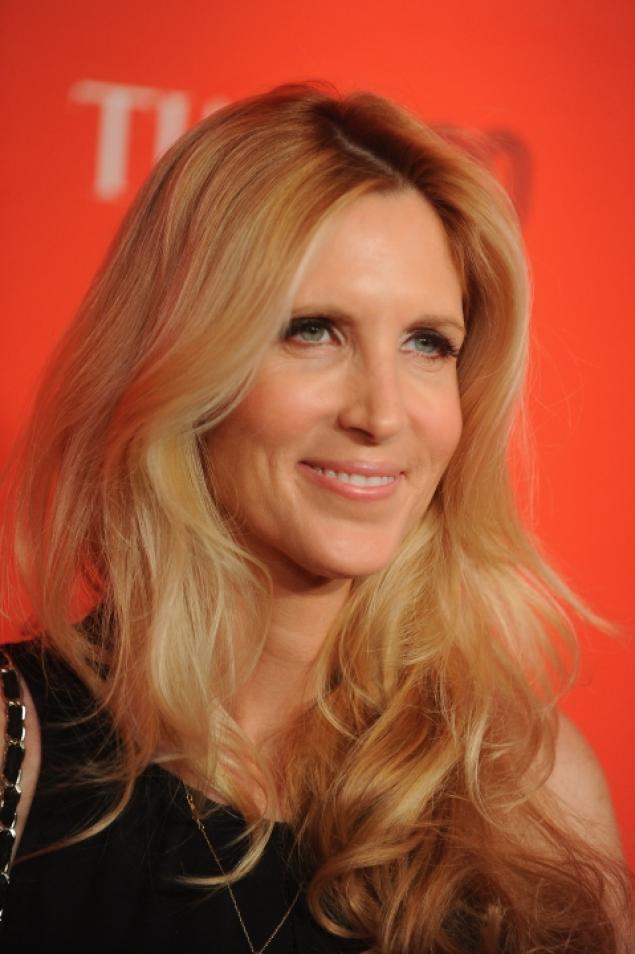 BREAKING NEWS: Because of Hurricane Sandy all events have been put on hold by President Obama and Mitt Romney. The President has to be the President in charge the next few days.
If you have kept up with race for President between President Barack Obama and former Gov. Mitt Romney then you know the issue of race has shown it's ugly face again and it's ugly folks. Real ugly.
People like former Gov. John Sununu, Ann Colter, the son of Sen. Tony Thompson, Sarah Palin and other folks have shown that just because we have had a African American President for the last four years it does not matter. Racism is alive and well in America and it is truly truly sad. And it upsets me.
Gen. Colin Powell came out the other day and again put his support behind the re-election of President Obama. Then Sununu who is one of Romney's tops aides, came out and said the Powell is supporting the President because he is a fellow African American. That is a bunch of BS!!
Then Ann Culter calls the President a "retard" Also former Gov. Sarah Palin says the President needs to stop "shucking and jiving" A very racist term that goes back decades. And Sean Hannity has the NERVE to say the left is playing the so-called "race card".
And Thompson's son said in a meeting that he hopes the President will get beat so he can go back to Chicago or maybe Kenya!! This is TERRIBLE!! What kind of off the wall comment is this readers?
First of all readers, this term "race card" is ONLY used by non-people of color. You have never heard a African American bring out the term "race card" If you have PLEASE let me know. Why is this term used against black folks? It is just like the word "thug". It is used almost 100% of the time against African Americans and people of color. This is real talk!!
And keep in mind folks that President Obama has been fighting racism since day one by Fox News and right wing radio hosts like Mike Savage, Laura Ingraham, Mike Medved, and even John Carlson here in Seattle. It has been this way since the President and his beautiful family moved into the White House.
So with a few days to go before election day, we are getting plenty of reports of African Americans and the right playing games with our votes just like in 2000. So that will be what I will be writing about in my next story.  Stay tuned!   Gordon Curvey
Tags: American,ann,barack,card,chicago,culter,fox,gov,Hannity,hurricane,ingraham,larura,mitt,news,obama,Palin,president,race,racism,retard,romney,sandy,sarah,sean,sunnunu,ugly
Posted on 19 August 2012 by curvey in Featured, Politics
ARTICLE FROM huffingtonpost.com (Full story click here)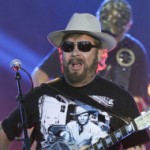 Hank Williams Jr. is a real clown and should be a part of the Ringling Bros Circus! One thing for sure he lets everyone knows how he feels about President Obama. For the second time he has said in public how he REALLY feels about our President.
At a recent event Williams told the crowd that the President "hates America" "is a Muslim" and other crazy things. Dude is a far right clown and he is also dangerous. Why is he dangerous readers? Because fools like him brings many other racists out of the closet. And brings out more hate groups against the first African American President.
What also does not help is Sean Hannity and Fox News who on a night basis put President Obama on full blast on national TV and also helps bigots like Williams Jr stay strong against the President. After all have you heard Hannity and O'Reilly say that fools like Williams Jr. are wrong in their unfair treatment of President Obama? Have you heard Rush or Beck say it is wrong for guys like Williams Jr. to say the president is "a muslim" or that the President "hates America"?
As a supporter of President Obama I am asking that other supporters stand up for the President. The election is in November. If you are a supporter of President Obama and Vice-President Joe Biden and even First Lady Michelle Obama, it is time to stand up and do what you can to help our President. I am going to do my small part for sure.
Gordon Curvey
Tags: beck,bigots,circus,clown,crazy,dangerous,election,fox news,hank,Hannity,hates,michelle,muslim,national,obama,politcs,president,public,ringling,rush,sean,second,supporter,unfair,williams
Posted on 28 March 2010 by curvey in Featured, Politics
ARTICLE FROM wikipedia.com (Full bio click here)
"One Man's Opinion" by Gordon Curvey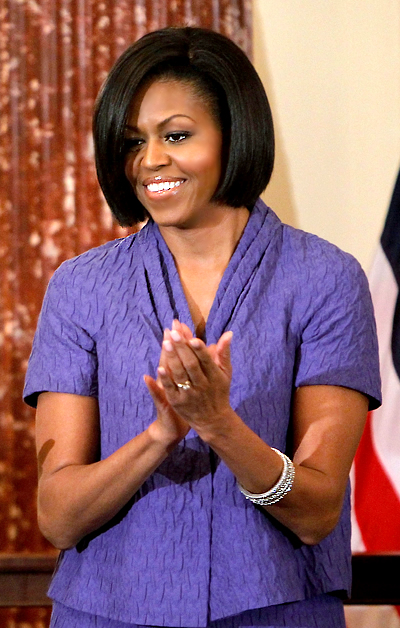 Friday night I was watching Fox News and the "Hannity" program to see what Democrat he was going to beat up on or what negativity he was going to throw down on President Obama.
Then all of a sudden BAM!! He blasts Nickelodeon TV for giving First Lady Michelle Obama a award for the work she is doing. Hannity said the kids station is "leaning toward the left"  WHAT!!!!! I could not believe what I was hearing readers. It was a OUTRAGE!!
If Hannity is not beating up on the President, then he will pick his wife to beat up on. Since the President has been in office I do not think Hannity and others on Fox News or even others on the right, have said anything positive about the beautiful and intelligent and outstanding Michelle Obama.
Michelle is a GREAT First Lady and a GREAT role model for young girls and young ladies of ALL COLORS AND RACES. And also she is a wondeful mom to her kids. How cats like Hannity can say ANYTHING negative about her and a award she is getting is BEYOND ME!!!
Watch "Music Inner City TV" webcasts right here. Just click the screen to the left for our latest program and previous COMPLETE programs click "Television Show" link above.
And also listen to "Music Inner City Radio" podcast here from our "Alternative Talk" 1150am KKNW programs. Just click "podcast" link above. Entertainment and urban sports news, classic soul and hip-hop music and exclusive interviews!!
Look for EXCLUSIVE interviews and music videos that no one in the Northwest can offer.
Despite all the hate from promoters and local artists here in the Seattle area, we are here to provide entertainment and information that NO ONE in the Northwest can offer!! For the supporters of "Music Inner City Entertainment" THANK YOU!!
Tags: artists,award,colors,Democrat,exclusive. interviews,First Lady,fox news,Hannity,kid's choice awards,Michelle obama,music inner city,music inner city radio,negative,nickelodeon tv,northwest,obama,podcasts,president obama,races,seattle,sports inner city,washington,webcasts
Posted on 17 March 2010 by curvey in Featured, Politics
ARTICLE FROM huffingtonpost.com (Full story click here)
"One Man's Opinion" by Gordon Curvey

I just saw the so-called interview that this so called host on Fox News did with President Obama. I will not use the clowns name in my article.
It was one of the worst things I have seen on TV. This dude interrupted the President over and over and over again in this interview on Fox News. Look up the word disrespect. This is what the so called interview was.
If I was the President, I would have worked out of the room and ended the interview. This was planned by Fox News to try to make the President look bad.
In my opinion, President Obama did not have to go on Fox to pitch his health care plan. That would have been the last place I would have went.
Hannity, O'Reilly and others on Fox News treat President Obama like dirt. They don't even call him President Obama. They call him 'this guy" or "that guy" or even just "Obama". But they will call W. Bush "President".
And by the way, do you think Fox would have treated treated W. Bush in the manner they treated President Obama? The answer is NO!
Check out how the fella treated the President in the link above.
Watch for all the highlights of the NCAA basketball games as well as NBA and spring training baseball highlights, NFL news and more right here on ESPN "Right Now".
It is updated 24/7 morning noon and night. Also listen to "Music Inner City Radio" podcasts. Entertainment news, classic soul, hip-hop and r&b, and much more.
Tags: article,basketball,Bush,clowns,disrespect,entertainment,fox news,games,gordon curvey,Hannity,interview,music inner city,news,nfl,O'Reilly,Podcast,president obama,seattle,sports inner city,washington,webcast
Posted on 14 March 2010 by curvey in Featured, Much More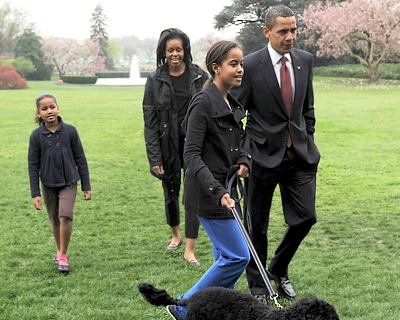 ARTICLE FROM cbsnews.com (Full story click here)
"One Man's Opinion" by Gordon Curvey
A big shout out to President Obama for donating all of the $1.4 million prize money from his win of a Nobel Peace Prize to 10 different organizations. This is a great move on the President's part.
Some folks, mainly people on the right say President Obama should not have received a Nobel Peace Prize and truth be told President Obama was a little shocked but the bottom line is he did get it. So folks need to stop hatin on the President.
People like Rush Limbaugh and Sean Hannity, and Laura Ingraham and Glenn Beck and others on the right want to blast President Obama every chance they get on every topic. He cannot do anything right in their eyes. Nothing.
Heck, Fox News does not even shows Presidential press conferences held by President Obama when at the same time, MSNBC and CNN show it. What's up with that readers? Did they treat former President George W. Bush that way?
Do you think Fox News and others said anything about President Obama donating all his prize money to children and youth organizations etc? No they did not. This is truly truly sad. Again good looking out Prez for you donating your prize money to different organizations. That is a very positive move on your part.
"Music Inner City News Magazine" The #1 urban online news magazine in the Northwest (U.S.) A spinoff of "Music Inner City TV" and "Sports Inner City Online" at www.sportsinnercity.com
Tags: blog,cnn,donating,fox news,George Bush,Glenn Beck,Hannity,laura,msnbc,music inner city,nobel peace prize,northwest,obama,online,organizations,positive,posts,president obama,rush,seattle,shocked,spinoff,sports inner city,U.S,washington,win