Tag Archive | "history"
Posted on 02 December 2014 by curvey in Sports
"One Man's Opinion" by Gordon Curvey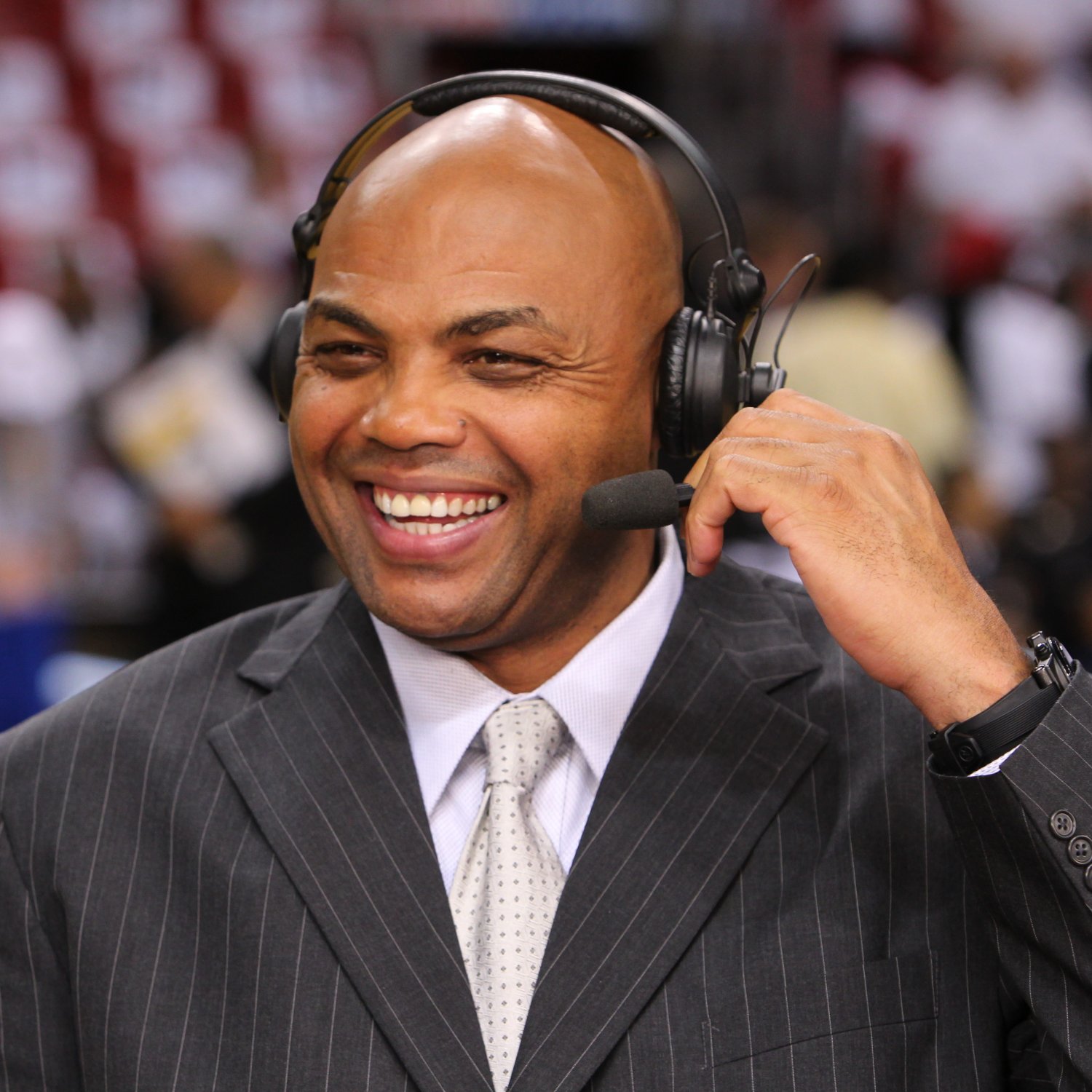 Let me make this clear Charles Barkley is a clown. Like a clown in the circus. As a basketball junky and a NBA junky, I am a huge fan of Charles Barkley as one of the best players in the history of the NBA. At 6-5 he did things on the court no other player has done.
Barkley had many games with 32 points and 22 rebounds or 25 points 25 rebounds. He was a great player. There has not been a player of his size to do what Barkley did during his career. And of course he has made a name for himself on TNT with Kenny "The Jet" Smith and Ernie Johnson and for the last few years big Shaq..Shaquille O'Neal.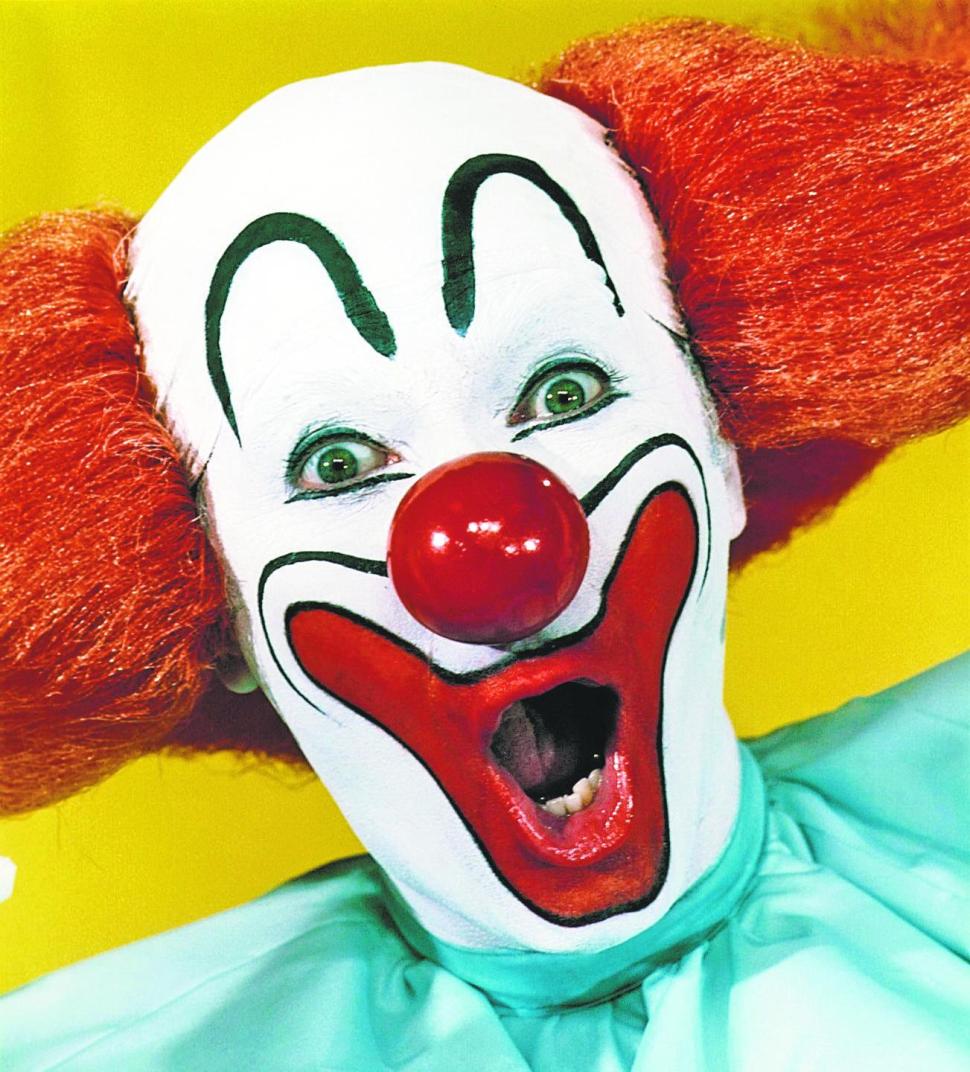 But to me and many many others, Charles Barkley is a clown. First of all Barkley butchers the english language. Every show on TNT the clown show starts when ever he opens his big mouth. He says things that is so off the freakin wall it is pathetic! Charles Barkley is allowed to say things over the air because he makes a lot of white folks happy because he says things to make them happy.
Barkley has lost track of reality. He is a multi millionaire that stays in a huge house in Phoenix and not only that I wonder when was the last time he went into the inner city and talked to kids and hang out. I wonder when was the last time he went to a African American church? Charles Barkley is from a hick town in  Alabama and grew up very very poor.
Then he becomes a NBA superstar and makes millions and what does he do? He marries a white lady. He forgets about for which he came from. A town called Leeds, Alabama. He does what a lot a black men do. Get rich and turns to a white lady instead of a African American female.
Now Barkley has the nerve to comment on the Micheal Brown killing in Ferguson and other issues that deal with black people. He calls people "scumbags" and agrees with the decision allowing Darren Wilson to walk free for killing a unarmed young black kid. I dare Barkley to agree with the decision!! He is a fool and a buffoon and is a joke to most African Americans. He is not a joke to me. He is a embarrassment to my race.
Emmit Smith, Shannon Sharpe, Micheal Irvin, Warren Sapp and yes Barkley and others are not good broadcasters in my opinion but Barkley is the worst! For some reason he has won a Emmy for being a good host on "Inside The NBA".  Why I would like to know!! He acts like he speaks for the African American community when he makes these stupid comments on issues outside of basketball.
CHARLES BARKLEY DOES NOT SPEAK FOR ME AND THE AFRICAN AMERICAN COMMUNITY. Just like Rev Al Sharpton does not speak for me. No black so called "leader" speaks for me. I speak for myself.
I think Charles Barkley should join the Ringling Bros Circus as a clown. Because that is what he is to most black folks.
Tags: african,American,barkley,brown,charles,clown,crren,fuguson,history,inside,micheal,NBA,phoenix,player,tnt,wilson. alabama
Read More Comments Off on Charles Barkley Is A For Real Clown
Posted on 24 August 2012 by curvey in Featured, Politics
ARTICLE FROM bet.com (Full story click here)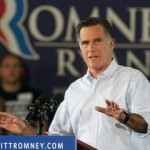 I was really not shocked when I saw this story regarding Mitt Romney. The story says Romney has ZERO support from African American voters according to a new poll by NBC/Wall Street Journal. Again I was really not shocked.
Republicans have a LONG history of little outreach to the African American community. It is like they do not care. Yes Romney made a "fake" showing at the NAACP convention a few months back and he met with a few black folks concerned with education but that has been it readers.
When Romney spoke at the NAACP event he told the crowd "I am your man to help with problems in the African American community" I almost to call 911 when he said that!! We heard cheers. But we found out later that the "cheers" came from his supporters that were planted in the crowd to cheer for him!! I am telling you the truth folks! That really happened.
Of course President Obama has a 94% ratings in the poll. That is not a shock right? And of course our First Lady Michelle Obama is VERY popular. She is just a great lady.
It is no surprise that I am a supporter of our President. And like Spike Lee told Piers Morgan the other day, I am going to do my part, little as it is to help him get re-elected in November.
It is a fact that the Republicans led by Romney are trying to STOP AFRICAN AMERICANS FROM VOTING IN KEY SWING STATES LIKE OHIO AND FLORIDA. This cannot happen!! It is a fact that the race between Romney and President Obama is a dead heat right now and the right is trying to play games with African American voters. IT HAS TO STOP AND STOP NOW readers. This cannot happen!
So Mitt Romney with ZERO support among African Americans…..not a surprise.   Gordon Curvey
NEW "Music Inner City TV" video podcast coming at ya on Friday. "Mixing Music & Sports" plus underground music videos and interviews and more! Watch via smartphones, MAC's, PC's, tablets.
Tags: african American,crowd,First Lady,florida,history,interviews,journal,michele,mitt,morgan,music,naacp,nbc,obama,ohio,piers,Podcast,poll,popular,ratings,republicans,romney,shocked,states,swing,underground
Posted on 13 November 2011 by curvey in Featured, Sports
"One Man's Opinion" By Gordon Curvey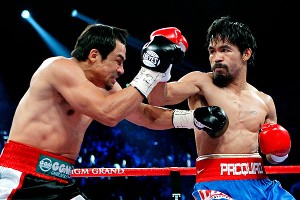 Readers I am a tremendous boxing fan and I have always been just that. But again I think boxing was given ANOTHER "black eye" when welterweight champ Manny "Pacman" Pacquiao was given a win against Juan Manuel Marquz in Las Vegas.
If you watched the fight you clearly saw that Jaun won the fight. The fans knew it, the announcers knew it and HELL if you looked at Pacman's face he knew Marquez won he damn fight!
But the judge gave the fight to Pacquiao. Were the judges Stevie Wonder, the late Ray Charles and Jose Feliciano? The had to be blind.
Yes it was a tight fight and a few rounds could have went one way or another. But clearly Marquez won the fight that millions watched on Pay-Per-View.
In my strong opinion I think this was a set up by Bob Arum so he can line his pocket with the fight every boxing fan wants to see. A fight between Manny and the undefeated Floyd "Money" Mayweather sometime next year.
It would be the biggest pay-per-view take in boxing history. Everyone wants to see this fight. So did Bob Arum tell the judges to give Manny the win? 
I think so. And if this is the case which of course can never be proven, it is truly sad. And I feel terrible for Marquez. He was robbed. He fought his ass off at the age of 38 and was robbed of the title. TERRIBLE!!!!!!   Gordon Curvey
Tags: Arum,Bob,champ,history,Juan,Las Vegas,Manny,Marquez,pacquiao,robbed,terribel,welterweight
Posted on 16 March 2010 by curvey in Featured, Sports
ARTICLE FROM pga.com (Full story click here)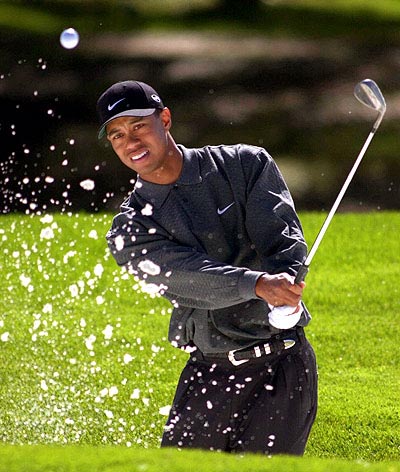 Well it is about time. The #1 player in the world of golf Tiger Woods is returning to competition on the course at the 2010 Masters in April.
I know fans are happy, CBS, NBC, ESPN, ABC etc is happy, advertisers are happy.
If you are a golf fan, you are happy that Tiger is returning to play.
With Woods returning, that is more cash for everyone. No matter what you think about the problems of Tiger's love life, one thing is for sure. He is the best golfer maybe in the history of the game and the game needs Tiger Woods.
Yes certain players on the tour blasted Tiger about his problems. Even a older legend like Tom Watson said some things about Tiger. But I am sure Tiger will make folks forget all that win he starts kicking their butt on the golf course and wins events just like before.
Commercials are running already on CBS about the Masters and the return of Tiger. When Tiger arrives at Augusta, it will be one of the biggest days in the history of sports on TV or TV period besides President Obama taking office.
I will be watching. Like I said before the only time I watch golf is when Tiger is near the lead and maybe John Daly. That's it.
So welcome back Tiger. The sports world needs you and golf needs you. I hope Tiger learned from his huge mistakes and becomes a better man, a better husband and a better father.
BREAKING NEWS: You can now watch ESPN's "Right Now" right here on "M.I.C News Magazine"!! Basketball, football and baseball news and much more. Updated all the time, 24 hours a day!!
"Music Inner City News Magazine" The #1 urban online magazine in the Northwest (U.S)
Tags: 24/7,abc,advertisers,augusta,baseball,basketball,cbs,comcast,espn,football,golf,hip-hop,history,john daly,legend,magazine,masters,nbc,online,Podcast,pop,president obama,r&b,rap,right now,tiger,tiger woods,tom watson,tv,updated,urban,webcast,win,woods