Tag Archive | "howard"
Posted on 28 June 2016 by curvey in Featured, Much More
"Music Inner City TV" Bio: Cathy Hughes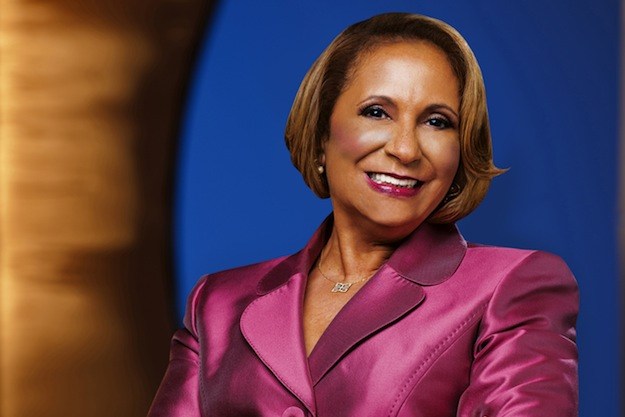 Cathy Hughes is a African American entrepreneur, radio and TV personality and business executive. Hughes founded the media company called Radio One and started TV One.
The company went public in 1998, making Cathy the first and only African American woman to head a publicity traded corporation at the time. She is for sure a trailblazer who has helped put African American owned media on the map.
In the 70′s, Hughes created the urban radio format called "The Quiet Storm" on Howard University's radio station WHUR, with it's very first DJ she decided on the late Melvin Lindsey. Before radio, Hughes worked for a African American newspaper called "The Omaha Star" Hughes started her career in 1969 at KOWH in Omaha, but then left for job in Washington D.C.
In 1973, Hughes became the General Sales Manager of Howard University's radio station WHUR-FM and helped to increase station revenue from $250,000 to $3 million in it's first year!!
Soon in 1975, Cathy became the first woman Vice President and GM of a station in the nation's capital. In 1980, Hughes founded Radio One, and with former husband Dewey Hughes, bought  WOL-AM 1450 in D.C. After the previous employees had destroyed the facility, she faced financial problems and soon lost her home and moved with her young son to live at the station.
Cathy Hughes fortunes started to change when revamped the r&b station to a 24-7 talk radio format with the theme "Information Is Power" Hughes served as the stations morning show host for 11 years. WOL is still the most listed to talk radio station in D.C.
Radio One went on to own 70 radio stations in nine major markets in the U.S.  As of 2007, Hughes son Alfred Liggins serves as CEO and president of Radio One and Hughes as chairperson.
In January 2004, Cathy started TV One, a national cable and satellite TV network which bills itself as the "lifestyle and entertainment network for African American adults". Both Cathy and her son have been named Entrepreneur of the Year by the company Ernst & Young. In 2015, a local business organization unofficially named the corner of 4th Street and H Street NE in Washington D.C. "Cathy Hughes Corner"
I have a lot of respect for Cathy Hughes. She is a strong lady in a man dominated field. She is bringing to the table something that is needed in media and that is diversity. Diversity is badly needed in radio and tv. For instance here in Seattle, there is ONE African American true news reporter in our area in Essix Porter on KIRO-TV. On radio in a market where Ms. Hughes does not have a station, there is barely a regular African American voice on radio.
One of my favorite programs is a program called "Unsung" on TV One. I never miss it. "Unsung" and "Shark Tank" (not on TV One) are my favorite programs on TV. So I hope Ms Hughes and TV One would open a new radio station here in Seattle with a strong signal. That would be great.  I hope you will support TV One and Radio One. A TRUE African American owned and operated media company.
Gordon Curvey
Tags: cathy,chairperson,DJ,format,howard,hughes,media,one,r&b,seattle,shark,tank,university,unsung,WHUR
Read More Comments Off
Posted on 10 August 2012 by curvey in Featured, Sports
ARTICLE FROM latimes.com (Full story click here)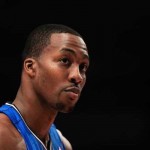 Well the Los Angeles Lakers are going to have another great center to roam the middle in Dwight Howard. He will follow Wilt, Shag, Miken and Kareem.  It is amazing that the Lakers always obtain great centers to play for them. How does this happen? It is crazy. But anyway it has happned. Dwight Howard will be playing for the Lakers. Wow!
Howard will join two of the greatest players of all time on the Lakers, Steve Nash and of course Kobe. Yes Nash is 38 and Kobe is 34. But Nash can still play at  his age as long as the Lakers control his minutes and the same for Kobe. Dwight also joins Pau Gasol and Ron Artest to make a dynamite starting line up that will be very hard to beat. PLUS the Lakers signed Antwon Jamiason during the off-season. A proven vet who can get 20 at any time.
If you are a NBA fan you have to be excited to see this trade happen. I have a friend who says I am a NBA fan instead of a writer. I have to admit now that yes I am a fan. I love basketball. It is my favorite sport BY FAR. I can watch a NBA game, college game, high school game etc. I love the game of basketball.
Dwight Howard just had a back operation and may not start the season but that is O.K. He is a Laker and will play. Howard has personality, a smile and is a killer on the court. he will shut down the middle big time for the Lakers. He blocks more shots than any player in the NBA. The only problem I have is this readers and it could be a big problem.
Age may come into play with the Lakers.  Kobe is 34. Nash is 38,  Gasol is 31 and Artest is 33.  Head coach Brown will have to do a great job in trying to manage minutes for his older players.  This a fact. But all one is for sure. Howard, Kobe, Gasol, Nash and Artest keep in great shape so let's see what happens next season when it comes to minutes.
I am listening to L.A. sports radio and the fans and media are excited.  Man cannot wait to see the games between the Lakers and the improved L.A. Clippers next season. And also when the Lakers meet the champs….Miami Heat and other games. It will be off the hook.
Since our beloved Seattle Sonics left town in 2008, I have followed the L.A. Lakers. This goes back to when I was young. The Lakers and the Sonics were my favorite teams. Thank god for NBA-TV. Counting down the days until the start of training camps and the start of the NBA season.      Gordon Curvey
New "Sports Inner City Radio" podcast coming at ya a little later on Sunday. Urban sports news and issues PLUS classic soul and smooth jazz music and sports interviews. A one of a kind broadcast from the Northwest.
Tags: age,artest,champs,clippers,dwiight,game. blocks,Gasol,howard,kobe,lakers,Los Angeles,media,miami,NBA,pau,personality,radio,Sports,superman,trade,wilt,wow
Posted on 09 March 2010 by curvey in Featured
ARTICLE FROM huffingtonpost.com (Full story click here)
"One Man's Opinion" by Gordon Curvey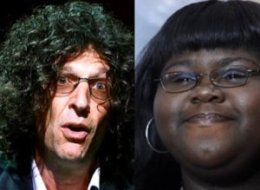 I CANNOT believe what so called "shock jock" Howard Stern said about Oscar nominee actress Gabourey Sidibe over the air about her size!
Please listen to his STUPID and yes RACIST comments about Ms. Sidibe by clicking the link above. I am real bothered by his comments. And I am bothered by his sidekick Robin saying what she said too! The question is WHY DID HOWARD MAKE THESE COMMENTS AND WHY IS THIS NOT BIGGER THAN WHAT IT IS?
First of all Gab will find work again!!! She is looking over new roles right now Howard!!! And not only that I am sure OPRAH AND SPIKE AND DENZEL AND TYLER PERRY and others will make sure she will have a job acting in a movie!!! What a STUPID thing to say that Gabourey will not find another acting job!!!
It hurts me as African American that Howard would say that about her and hurts me even more that Gab's African American sista would also make negative comments about Sidibe!!!!
Gabourey seems like such a down to earth young lady with a great personality. Yes she is a large lady. This is true. And hopefully she will shed some pounds for her health. But when she is ready she will. She does not need CLOWNS like Howard and Robin blasting her on national radio!!
And here is a question. What kind of talent does Howard have or Robin have? I think the pitbulls that Shorty trains on "Pit Boss" on TV have more talent than Howard and Robin!!!!!!!!!!! All Robin does is laugh and makes a stupid comment after Howard's stupid comments!!!! It is beyond me why he makes millions. He is a no talent!!
These comments made by Howard and Robin should make Sidibe work harder and show the fool and crazy Howard that she is going to work and she will continue to be a wonderful actress and a great lady.
What Robin should have said on the radio as a African American female is how proud she was of Gabourey to be nominated for a Oscar and how proud she was of Monique to win a Oscar!!!! Instead of the very negative things said. Those comments make me angry and also very very sad.
What Howard said about Gabourey Sidibe is FLAT OUT WRONG AND TERRIBLE! I hope you readers are as bothered as I am by his comments.
Tags: acting,actress,african American,bigger,blasting,denzel washington,fat,gabourey Sidibe,gordon curvey,hollywood,howard,howard stern,huffington post,hurts,jock,lady,millions,monique,movies,music inner city,national,negative,online,oprah,oscar,personality,pitbulls,Podcast,precious,radio,robin,seattle,shed,shock,shorty,sista,size,spike lee,stern,stupid,talent,tyler perry,unfair,washington,webcast,weight,young