Tag Archive | "inner"
Posted on 21 September 2016 by curvey in Television Show
"Music Inner City TV" webcast. Guest via Skype rolling down the street in his car in Miami, Florida hip-hop artist Purpose. Will discuss his career, watch his new music video and other hot videos and much more!!
Tags: car,career,city,discuss,florida,guest,hip-hop,hot,inner,miami,purpose,skype,videos,webcast
Read More Comments Off on "Music Inner City TV" Webcast: Guest Via Skype Hip-Hop Artist Purpose
Posted on 20 May 2016 by curvey in Featured, Hip-Hop/R&B
"One Man's Opinion" by Gordon Curvey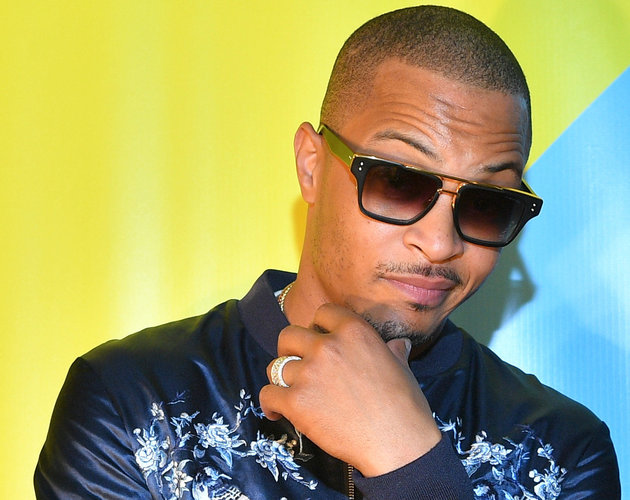 To many times we hear about hip-hop/rap artists maybe getting in trouble or going to jail for one reason or another. The media will jump right on it when a hip-hop/rap artists is in trouble. This is for sure.
But check this out readers. How about when these artists do things on the positive tip? Do we hear about it like we hear about when these artists get in trouble? The answer is no. I have saw articles where artists buy Xmas gifts for the needy. Buy turkeys and Thanksgiving dinners for the needy and even buy a car for someone who needs a car to go to work. And much more.
Problem is you have to search for the story. This is unfair ladies and gentlemen.  Rapper and actor T.I. is doing something real positive for the youth we need to know about this readers.
He recently announced a partnership with music streaming service Tidal to launch the "Money Talk With Tip For Education" program. Now though June 15th participants can sign up to raise funding for their projects on spreading education awareness via Crowdrise. Then they can be able to post their Crowdrise projects via social media channels using the hashtag #TIDALXMONEYTALK in order to be considered eligible for the education challenge. This is great what T.I. is doing.
The top five finalists will have the chance to get the amount they raised matched by T.I. and Tidal.  Enriching the lives of today's youth is something the Atlanta native knows all too well. The father of seven says his involvement in the education challenge is an natural extension of his own daily duties at home.
On June 15 Tidal will reveal the five finalists who have raised the most funding on its site. Then on June 22, T.I.and Tidal will announce and will match the donations of the official winner by up to a whopping $250,000 which will be used towards launching the winner's proposed project.
T.I. does more than this folks. He is making his name known not for not just being a great rapper and being a actor in movies and on t.v. but he is making his name known as a person who cares about inner city youth not just in the ATL but everywhere. This is a good look for T.I.
Tags: artists,atl,atlanta,awareness,city,crowrise,donations,duties,education,eligible,hip-hop,inner,jail,launch,money,native,needy,projects,rap,rappers,streaming,T.I.,talk,tidal,trouble,youth
Read More Comments Off on T.I. Wants To Help Kids With Their Education
Posted on 12 August 2012 by curvey in Featured, Sports
ARTICLE FROM nydailynews.com (Click here for full story)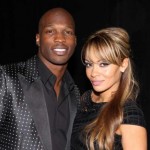 I don't know about you but I saw this happening a long time ago. I KNEW this so called relationship between reality tv motor-mouth Evelyn Lozada and NFL player Chad Johnson was not going to last ONE YEAR!! Man was I right. Johnson gets charged with "headbutting" Lozada. Yeah right! If you think that happned I have a bridge I want to sell in China.
Do not think this really happened readers. It is a bunch a BS! First of all, Evelyn is a loud mouth so called lady. All you have to do is watch "Basketball Wives" over and over. In the many many fights on the show she is the ring leader. Tossing fists, bottles, shoes and anything that moves.
When I first saw that Chad and Evelyn was a item I said no way! This cannot be real. It is not going to last. Lozada is a gold digger and Johnson was a high paid NFL star. He should have stayed away from her. I guess he fell for the sex right? Here is what is going to happened to Chad in my opinion. He will be broke soon. The Jets just cut him. Did he save his cash? No way. Dude was buying Bentley's and Bugutti's etc.
So let's see what is going to happen to Chad Johnson. It will be very interesting to see. He made a serious mistake in hooking up with Evelyn. Is this all a set up for another reality show "Chad and Evelyn"? We will see.   Gordon Curvey
Music Inner City – Popup Player

Podcast: Play in new window | Download
Tags: bentley,broke,cash,chad,charged,china,city,evely,inner,jets,johnson,loxada,mistake,nfl,paid,player,Podcast,popup,program,reality,seattle,serious,star,washington