Tag Archive | "interview"
Posted on 20 March 2016 by curvey in Featured, Much More
"One Man's Opinion" by Gordon Curvey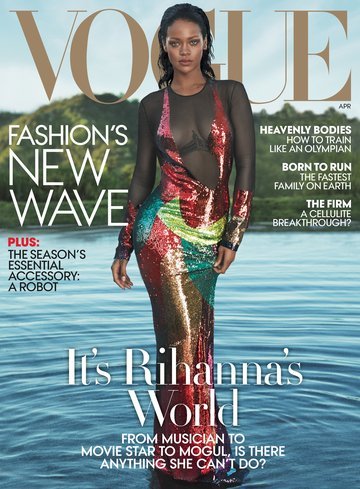 I am always looking for stories for my websites and I saw this story to write about here on "Music Inner City News Magazine" It is a rumor that Beyonce and Rihanna are having a so called "beef"
Word is Beyonce was due to drop her new song song "Formation", days before Rihanna's new release "ANTI", but Rihanna dropped her new release like it was due to be dropped.  So there is word out and about that Beyonce has tried to outshine Rihanna.
Recently Rihanna did a interview with Vogue and she addressed the ongoing talk about her rivalry with Beyonce. She said "Here's the deal, people just get excited to feast on something that's negative. Something that's competitive. Something that's, you know, a rivalry. And that's just not what I wake up to. Because I can only do me. And nobody else is going to be able to do that."
I agree with Rihanna. The media is looking for a beef. Just because Ri is signed to Beyonce's husband, Jay Z's label and this release stuff happened the media saying wow what is really going on. When in reality most likely nothing is going on.
As a fan of good music, I do not give a damn who release was out first or not. Who gives a damn ladies and gentlemen? Both of ladies are very very talented as we all know. At times I really worry about Rihanna. It seems she is confused. At times she seems to be really out there mentally with some of stuff she says and some of outfits she wears. Just like Miley Cyrus.
And word is her career is suffering right now. Because it is a fact, her sales of her music is down. Unlike Adele or Taylor Swift. People are asking what is wrong with Rihanna. Well let's see what the future holds. Ri is younger than B. I will be listening and watching what is really going on with Rihanna. Because I am not worried about Beyonce. She will always stand above the rest in book.
Comments? gcurvey@yahoo.com
Tags: adele,ANTI,beef,beyonce,cyrus,formation,husband,interview,Jay z,label,media,miley,ri,rihanna,rivalry,song,swift,taylor
Read More Comments Off on What Is Going On Between Beyonce And Rihanna?
Posted on 05 May 2011 by curvey in Television Show
Since Mother's Day is here we are playing the EXCLUSIVE interview with Snoop Dogg's mother Evangelist Beverly Broudous Green and Snoop's aunt Ema Varnado from New Hope Church in Seattle.  Also for those of you in the Seattle area check out the commercial for the "Party Blues and Old School" event.
Podcast: Play in new window | Download
Tags: aunt,interview,seattle,snoop dogg. mother
Posted on 19 April 2011 by curvey in Featured, Politics
ARTICLE FROM huffingtonpost.com (Full story click here)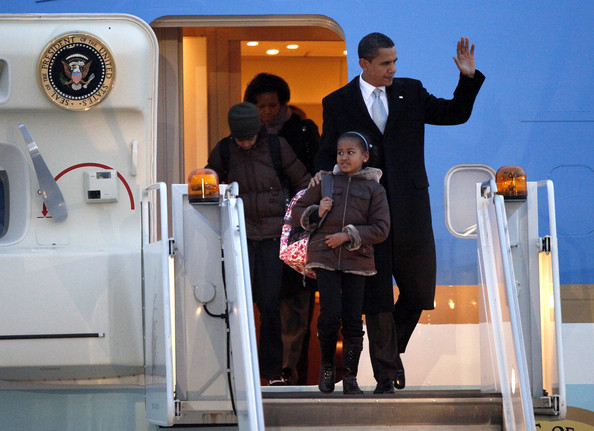 President Barack Obama recently held a series of interviews with about five reporters from various cities at the White House.
One reporter I guess you can say got under the President's skin during a interview. A reporter from WFAA in Dallas Brad Watson asked questions of the Prez and continued to basically talk when the Prez was not finished answering his question.
He did it numerous times. So after the interview, President Obama had to let Mr. Watson know that he was not happy with the reporter not allowing him to finish his answers. Watch the video with the President and Watson by clicking the link above.
This is not the first time reporters have cut the President off before he is finished answering a question. Fox News host Bill "Mr. Full oF Himself" O'Reilly cut the President off over and over during a interview a few months ago and also another Fox News host did the same thing. Why is this happening to the President Of The United States?
I do not remember this happening to President George W. Bush. But it has happened to President Obama over and over. With Watson, you can see the disrespect in his face he had for the President. He seemed to want to make a clear point that President Obama was not popular in Texas.
The cutting off of the President before he finished answering questions by Brad Watson and other reporters is total and flat out disrespect of the President Of The United States. Pure and simple readers.
Check out some of the latest in urban sports news on "Sports Inner City Online" at www.sportsinnercity.com  One of only a few urban sports websites on the Internet. Plus you can find Ustream TV, ESPN "Right Now" with the latest in NBA and NHL playoff highlights and more!!
Tags: bill o'reilly,Bush,dallas,george w,interview,reporters,wfaa,white house
Posted on 23 March 2011 by curvey in Featured, Hip-Hop/R&B
ARTICLE FROM cnn.cor (Full story click here)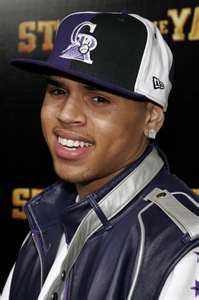 Singer Chris Brown it seems will never be able to get away from the beating up of singer Rihanna in Los Angeles a few years ago. It just will not happen. I was in L.A. when the incident happened.
Yes he recently topped the charts with the hot track "Dueces" but did you see Brown all over the place like he was before the Rihanna incident? No you did not.
The other day Brown found himself AGAIN getting upset. Why? Well Robin Roberts of Good Morning America went on to ask Chris about the Rihanna incident. That is a ticking time bomb these days when ever some one asks about the Rihanna incident.
So please read the link above to see what happened when Roberts asked Brown about Rihanna. Their has been numorous incidents where Chris has blown up when asked about the incident with Brown hanging up in the middle of a interview including here on KUBE93.
When will it stop for Chris Brown? It seems never. Hang in the Brezzy!!  Gordon Curvey
Watch "Music Inner City TV" on Comcast On Demand all over Western Washington state 24 hours a day!! Just go to "get local" and then "around the sound" and enjoy three to four programs ANYTIME!!
Tags: brezzy,chris brown,GMA,Good morning america,interview,Los Angeles,rihanna,robin Roberts,singer
Posted on 28 October 2010 by curvey in Television Show
Because of a lot of requests, we are re-broadcasting the exclusive interview with the mother and aunt of Snoop Dogg, Evangelist Beverly Brodous Green ( his mother) and Erma Varnado (his aunt) along with music videos and more!!
Podcast: Play in new window | Download
Tags: broadcasting,exclusive,interview,mother,seattle,Snoop Dogg,videos
Posted on 10 October 2010 by curvey in Television Show
To celebrate media icon Oprah Winfrey ending the 25 year run of the "Oprah Winfrey Show", and the start of her own network, O.W.N (Oprah Winfrey Network) in January 2011, we are broadcasting our EXCLUSIVE interview with Ms. O with Gordon Curvey that took place here in Seattle a few years ago PLUS some of the hottest videos of today!!
Podcast: Play in new window | Download
Tags: brordcasting,exclusive,interview,media,music videos,oprah winfrey,OWN,seattle,television
Posted on 22 September 2010 by curvey in Featured, Hip-Hop/R&B
ARTICLE FROM theludacrisfoundation.org (Full story click here)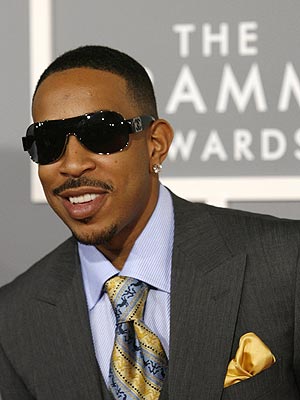 I have wrote about this before but I am going to write again about it. And that is cats like Ludacris fakin the funk with the his Ludacris Foundation. A organization started to help youth be the best they can be etc.
His mom helps him runs the foundation. But here is the major problem I have with guys like Ludacris and even Snoop Dogg.
While it is great what he is doing for the youth with his foundation, Luda says one thing and raps about another.
Have you listened to some of Luda's songs and lyrics? He often raps about what he is going to do to a b…h or what uses the "N" word and how big a females p…y is and he is going to put his d..k in a female etc. Readers is this a role model for kids? Is this what kids should look up to in a role model?
I have a big problem with cats like Ludacris who do one thing and says another. Sorry to say, Snoop Dogg is in the same boat.
Snoop has his youth football league down in Southern Cali. This is great. Kids cannot play in his league unless they are doing good in school. BUT like Luda, have you listened to Snoop's lyrics? He OFTEN raps about smoking bud, and other negative lyrics. But then he turns around and talks to kids about positive stuff. Is this right? I say no.
I had a chance to interview Snoop's mom a few months ago here in Seattle, Evangelist Beverly Brodous Green. A very nice down to earth lady and I can tell she is proud of her son, but she also is unhappy with a few things with her son too. All mothers want the best for her kids. Snoop's mom is no different.
So in ending, this is just my views. If you are going to preach to kids about right and wrong. And if you are going to be a REAL role model, then act like it truly. Not half way. Don't say one thing and do another.  This is "One Man's Opinion" by Gordon Curvey
For urban sports news and issues PLEASE log on to "Sports Inner City Online" at www.sportsinnercity.com
Ustream TV, Sports Inner City Radio podcasts, previous stories, ESPN "Right Now" video and more. One of only a few urban sports websites on the Internet!!
Tags: bud,football,foundation,interview,league,ludacris,lyrics,school,sex,snoop,youth
Posted on 23 April 2010 by curvey in Featured, Much More
ARTICLE FROM s2smagazine.com (Full story click here)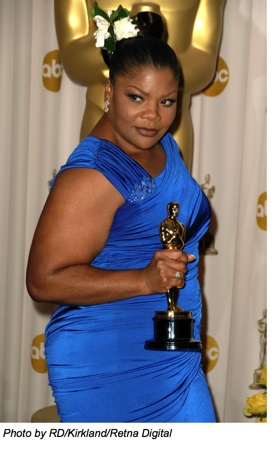 As you know I have written my feelings on the sad story regarding Oscar winner Mo'Nique and the relationship with her brother Gerald.
And this is a sad story. I watched Mo'Nique's brother on Oprah the other day and I was shocked at this program and the information that has come out for the world to know regarding Gerald's sexual contacts with his sister when they were young.
Gerald said said all the normal stuff about being sorry etc. And Oprah asked tough questions to him. But what I took out of the show is this.
If you watched Mo'Nique get her Golden Globe and Critics Choice and Oscar Awards, she came off as a dynamic wonderful African American lady with a lot of opinions.
And if watch her program on BET, she is always giving advice etc. I think she needs to chill out with the advice and try to repair her relationship with her elderly mom and dad who also was on the Oprah show.
MoNique has not talked to her mom or dad IN YEARS!! I am sorry readers, NO MATTER WHAT she needs to stop trying to be Miss Goody Two Shoes with advice to all her guests and work on trying to repair her relationship with her mom and dad.
We were not their to see how Gerald made sexual contact with her sister how her parents handled it. But they did not know it happened.
And if Gerald told lies on Oprah, he was wrong. BUT Mo'Nique is wrong for not talking to her elderly parents. You only have one dad and one mom.
"Music Inner City Radio" every Friday night 10pm (Seattle time) 1150am KKNW (Seattle area and suburbs) And worldwide online!!! CLICK LINK BELOW TO LISTEN!!
Guest: CEO The New Death Row Records Lara Lavi plus good music!!
Tags: advice,awards,B.E.T,brother,critics choice,dad,golden globe,interview,mom,monique,music inner city,oprah,oscar,relationship,sexual,sister,tv,wrong
Posted on 11 April 2010 by curvey in Featured, Much More
ARTICLE FROM seattletimes.com (Full story click here)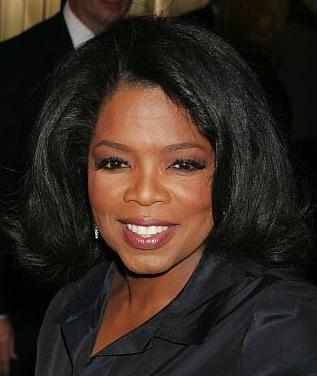 "One Man's Opinion" by Gordon Curvey
Former guest on Seattle's Music Inner City TV, media icon Oprah Winfrey plans to have her own nighttime program on her own new network OWN. The new network starts next year.
OWN will be in 80 million possible homes on cable. Her legendary program "Oprah" will end next year before the new network starts.
It is going to be very interesting to see what happens to Winfrey's new network and how the different programs will do. We all know most of the things she does turns to gold. I am sure this will too.
Oprah being a African American female, will surely have a diversity of programs on OWN. Unlike every other cable network besides Black Entertainment Network.
In the almost 20 years of doing "Music Inner City TV" I feel getting the one on one interview with Oprah  was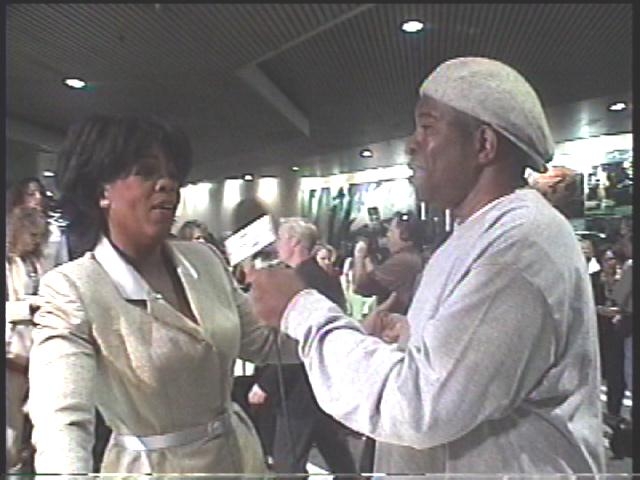 my top interview over James Brown, Stevie Wonder, Al Green, Chaka Khan and other legends. Because of the positive things Oprah and her people said about my program. Winfrey and her producers do not do anything without checking backgrounds and they found out about the positive things we have done in the Seattle area and decided we would obtain a interview with the Big O. (pic of Oprah and myself to the right)
We will continue to give you breaking news on the new OWN network RIGHT HERE on "Music Inner City News Magazine"
Starting this week please watch out new pre-recorded "Ustream TV shows. Every other day we will have new recorded Ustream TV shows with underground music videos that will not see on BET or VH1 or MTV. Plus urban sports news/entertainment news and more.
Just click "pre-recorded Ustream TV" link at the top of our home page and enjoy! Plus we will have cd giveaways and more!!
Plus watch the latest entertainment news from MTV RIGHT HERE!!
Coming up soon on MIC-TV is a EXCLUSIVE with Snoop Dogg's mom and aunt. Evangelist Beverly Broudous Green and Erma "Dena" Varnado and the son of legend Stevie Wonder, Mumtez Morris!!
Tags: Al Green,breaking news,Chaka Khan,gordon curvey,interview,James Brown,magazine,music inner city,oprah winfrey,OWN,people,podcasts,positive,producers,seattle,television,washington,webcasts
Posted on 31 March 2010 by curvey in Featured, Hip-Hop/R&B
"One Man's Opinion" by Gordon Curvey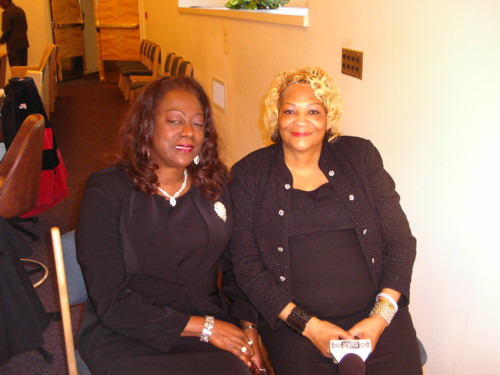 One thing for sure I am not Mr. Money Bags etc but the man above has allowed me to be here after a devastating fire in 2005 in which I lost EVERY THING to meet and interview a lot of great people and top of line entertainers and more.
Yesterday (March 30th) I interviewed the son of legendary entertainer Stevie Wonder, Muntez Morris. He is a singer who has a new single coming out featuring Snoop Dogg. You will hear the song soon on M.I.C-TV.
And speaking of big Snoop. Today (March 31st) I interviewed in person here in Seattle the mother of Snoop, Evangelist Beverly Broudus Green and Snoop's aunt Erma "Dena" Varnado. Who also is a gospel singer. (pic to the left is Ms Varnado on the left and Evangelist Green on the right at our M.I.C-TV interview here in Seattle and below a pic of Mr. Morris)
Both of the interviews were very insightful and full of knowledge. The son of a legendary performer and the mother and aunt of another legendary performer.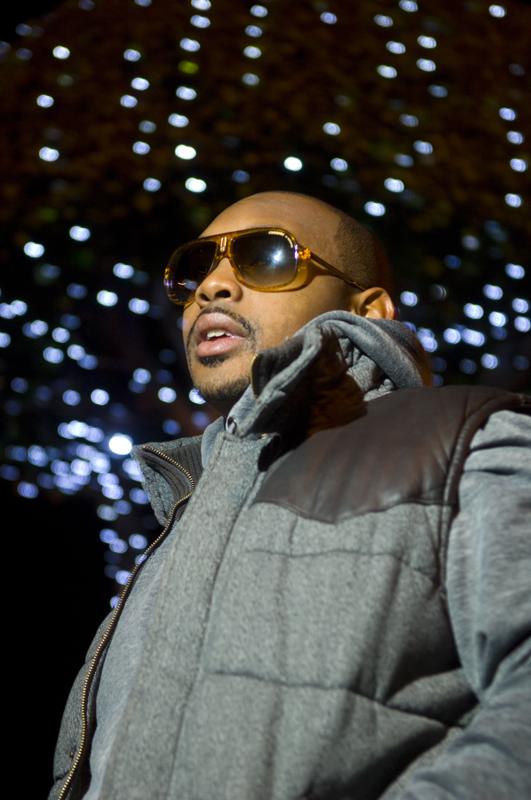 I have been very lucky over the years to interview James Brown, Muntez's dad Stevie, Chaka Khan, Al Green, Dionne Warwick, Ernie Isley of the Isley Brothers, Smokey Robinson, Carlos Santana,  and even media icon Oprah Wnfrey and many more.
And give a platform for upcoming artists in the Seattle area and nationwide. Thanks everyone for supporting us and god willing we will continue to try to bring you content you cannot find anyway in the Northwest and put it out their for our world wide audience right here on "Music Inner City News Magazine"
The interviews with Snoop's mom Evangelist Beverly Broudus Green and Snoop's aunt Erma "Dena" Varnado and Stevie Wonder's son Muntez Morris will be on "Music Inner City TV" in the next few weeks. Details soon right here!!
Tags: evangelist,exclusive,hip-hop,internet,interview,mom,muntez morris,rap,seattle,Snoop Dogg,stevie wonder,television,urban,washington
Posted on 24 March 2010 by curvey in Television Show
M.I.C-TV webcast from our Comcast On-Demand program. Based in Seattle, Washington. Exclusive interviews, underground and mainstream music videos, and much much more!! This program features a EXCLUSIVE interview with rapper Snoop Dogg's mother (Evangelist Beverly Broadus Green) and Snoop's aunt (Erma Varnado) here in Seattle.
Podcast: Play in new window | Download
Tags: aunt,bertell,census,comcast,Dru Hill,exclusive,hip-hop,interview,interviews,keyshia cole,mainstream,music,music inner city,on-demand,online,Podcast,program,rapper,seattle,Snoop Dogg,snoop dogg. mother,sports inner city,stevie wonder,trina,tv,underground,urban,videos,washington,webcast
Posted on 17 March 2010 by curvey in Featured, Politics
ARTICLE FROM huffingtonpost.com (Full story click here)
"One Man's Opinion" by Gordon Curvey

I just saw the so-called interview that this so called host on Fox News did with President Obama. I will not use the clowns name in my article.
It was one of the worst things I have seen on TV. This dude interrupted the President over and over and over again in this interview on Fox News. Look up the word disrespect. This is what the so called interview was.
If I was the President, I would have worked out of the room and ended the interview. This was planned by Fox News to try to make the President look bad.
In my opinion, President Obama did not have to go on Fox to pitch his health care plan. That would have been the last place I would have went.
Hannity, O'Reilly and others on Fox News treat President Obama like dirt. They don't even call him President Obama. They call him 'this guy" or "that guy" or even just "Obama". But they will call W. Bush "President".
And by the way, do you think Fox would have treated treated W. Bush in the manner they treated President Obama? The answer is NO!
Check out how the fella treated the President in the link above.
Watch for all the highlights of the NCAA basketball games as well as NBA and spring training baseball highlights, NFL news and more right here on ESPN "Right Now".
It is updated 24/7 morning noon and night. Also listen to "Music Inner City Radio" podcasts. Entertainment news, classic soul, hip-hop and r&b, and much more.
Tags: article,basketball,Bush,clowns,disrespect,entertainment,fox news,games,gordon curvey,Hannity,interview,music inner city,news,nfl,O'Reilly,Podcast,president obama,seattle,sports inner city,washington,webcast
Posted on 09 March 2010 by curvey in Featured, Hip-Hop/R&B
"One Man's Opinion" by Gordon Curvey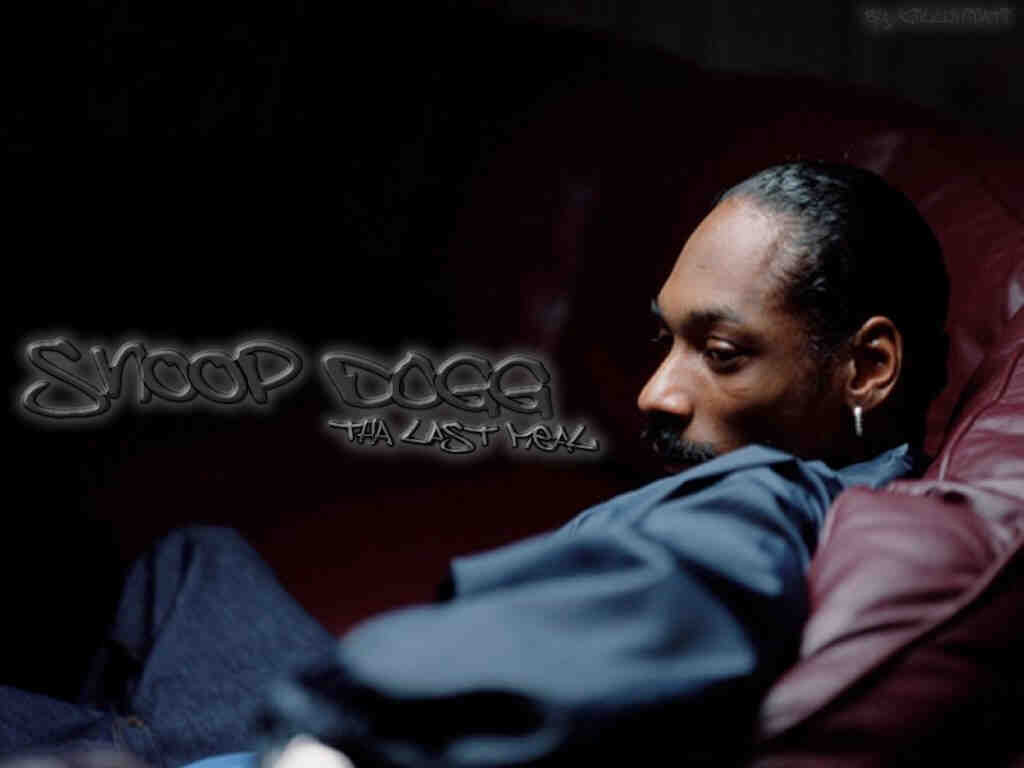 This past Friday and Saturday rap legend Snoop Dogg was in the Seatown to perform at the Showbox Sodo. And I want to tell you my feelings as a vet in this music game.
First of all I tried like hell to obtain a one on one interview with Snoop via the phone or in person but again got nothing as far as a interview. The only time I have interviewed Snoop was at the B.E.T. Awards in L.A. a few years ago for a minute.
I will keep trying and maybe the Dogg will finally do a interview with us at Music Inner City TV and Music Inner City News Magazine. I have enough videos by Snoop to do a great program. A "Snoop Dogg Special"
Anyway, the Friday show was sold out. I was told by Snoop's manangement that I was allowed to cover the Saturday show to write about it here at M.I.C News Magazine.
I got to the venue around 10:45pm because I was told Snoop would hit the stage around 11pm. But I know the game folks. If I was told 11pm, that meant midnight. I was right. The crowd waited for more than a hour before Snoop finally hit the stage. He hit the stage about 12:10am But before that, the crowd started to boo. Then the lights finally went down and the show started.
Snoop's set started with a short film with Snoop from one of his movies etc. That lasted about a minute or so and then Snoop pimped on stage. The crowd went CRAZY!
By the way, there was people of all races and ages at the show. Even little kids, which I did not understand with all the language being used by Snoop. There was people from 12 to 60 in the crowd.
Snoop started to perform all of his hits from "What's My Name" from earlier in his career to his recent hits "I Wanna Rock" and "Gangsta Luv" The crowd was jumping and dancing to all of his hits.
One thing for sure, their was plenty of folks in the crowd taping some of the show on their cell phones so most likley you can go to You Tube and see videos from the Seattle show. I was not one of them doing that.
Since I was told no for a interview with Snoop, I went to the show to watch it and review it for the thousands of you who visit our site. I knew I was going to watch a vet at work and that is what I saw.
Snoop along with a few of his homies like Daz and Kurupt put on a show done by vets in the rap game. The same thing happened when I went to shows by Ice Cube and DJ Quik. All three of them can perform hit after hit for their fans unlike young performers who have only a few hits in their bag.
I think everyone left the Showbox satisfied. It was a good performance by a cat who knows what he is doing on stage to satisfy his fans. A big shout out to big Snoop Dogg for his longevity in the music industry. Keep doing what ya doing SD!!
"Music Inner City News Magazine" Entertainment and urban sports news, politics, webcasts and podcasts, MTV News, links and more!
The #1 urban online magazine in the Northwest (United States).
Tags: B.E.T,career,daz,DJ Quik,fans,game,gordon curvey,hip-hop,homies,ice Cube,industry,interview,kurupt,legend,longivity,mtv,music,online,opinion,perform,performance,Podcast,radio,rap,seatown,seattle,showbox,Snoop Dogg,television,tv,vet,washington,watch