Tag Archive | "interviews"
Posted on 17 June 2018 by curvey in Television Show
Seattle, Washington based "Music Inner City TV" webcast. From Los Angeles and the 2018 Pre-NAACP Awards red carpet. Hosted by Brianna Michelle Redman. Interviews and of course hot hip-hop/r&b and pop music videos many I am SURE you have not seen.
If you Don't see the video and are using Windows XP IE 8 or belowclick here to download google chrome to view the show
Tags: awards,based,carpet,hot,image,interviews,Los Angeles,naacp,pop,r&b,red,seattle,sure,videos,washington
Read More Comments Off on "Music Inner City TV" Webcast: 2018 Pre-NAACP Image Awards Event
Posted on 09 July 2014 by curvey in Featured
"One Man's Opinion" by Gordon Curvey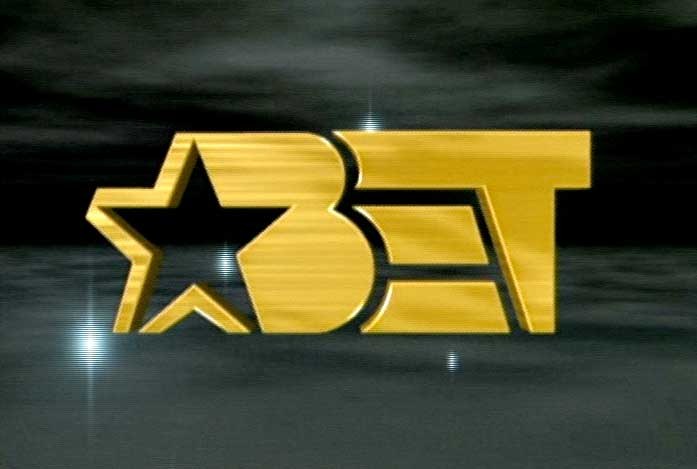 UPDATE: Below link is a story from the Huffington Post regarding problems with Mr. Bill Jones and Ms Tonya Hart, two legends in African American media who were refused coverage of the B.E.T. Awards. Article from 7-10-2014.
http://www.huffingtonpost.com/tanya-young-williams/exclusive-bet-awards-deni_b_5561433.html?utm_hp_ref=entertainment&ir=Entertainment
I have been very silent about this issue readers. Trying not to sound like a cry baby. But I said I have to speak out this time regarding Black Entertainment Television aka B.E.T.
For those of you who do not know, I have been producing "Music Inner City TV" since 1990. December 19,1990 I aired my first program with guest the legendary MC Lyte followed by Seattle native Sir Mix-A-Lot.
It was my dream to be in the music industry since I was a teenager watching Don Cornelius and Soul Train on TV. I said I want to be like him. Hosting my own TV or radio program. What a dream!
It took awhile but I started to have my dream come true and I even had a chance to tell the late Mr. Cornelius that he was my idol. That was great that I had a chance to tell him that. Dreams do come true folks!
Even suffering a terrible fire in 2005 and having a very serious operation in late 2010 in which I caught pnemounia and lost most of my right lung and more, I have kept my show on the air for more than 23 years here in the Seattle/Tacoma, Washington area and Western Washington state. I have dealt with plenty of hate and jealous feelings but again, "Music Inner City TV" is still on the air. We currently broadcast 24-7 on Comcast-Xfinity On-Demand all over Western Washington state.
Over the years we have been lucky enough to interview legends like Ike Turner, Rick James, Al Green, George Duke, Quincy Jones, James Brown, Stevie Wonder, Smokey Robinson, Paul McCartney, Dionne Warwick, Micheal Jordan, Big Daddy Kane, Chaka Khan and many more INCLUDING media icon Oprah Winfrey! BUT for some reason the PR Dept at B.E.T have decided for the last seven years to turn our TV crew down for red carpet coverage of the B.E.T Awards. This has become a problem folks.
In my strong opinion their is ONE person with B.E.T who is responsible for "Music Inner City TV" being at home and watching the event on TV and online at bet.com  And when I watched the coverage online I notice other programs on the red carpet that makes me wonder why am I at home year after year instead of being in Los Angeles and doing interviews.  I also go online to You Tube and notice outlets like "Black Hollywood Today" putting video on You Tube from the red capet at the B.E.T Awards and I say to myself how did they get on the carpet? How and why?
I am also aware of another outlet/company that has a problem with the PR Dept at B.E.T. It seems there is a few (or maybe one) very arrogant and mean people/person at B.E.T that hold grudges with people. For instance about 8 years ago I had a difference of opinion with a person in B.E.T PR Dept/management while I was in L.A. for the B.E.T Awards.
I was placed in the media room again. Not on the red carpet and I asked this person why. Things got a little heated between us. Since then, I have told this person I am sorry etc. BUT this person in my STRONG opinion has NOT let me reapeat has NOT forgot our  disagreement and has made sure yours truly Gordon Curvey and my crew WILL NEVER be on the red carpet again. It has been very depressing on my part when for the last seven years I get the same paragraph from B.E.T turning "Music Inner City TV" down for red carpet coverage. Something is very very wrong and I would like to find out what is the problem.
Last year B.E.T. called the Seattle Police on me because they thought I was suicidal after being turned down again for the B.E.T Awards but I was not suicidal readers. I was just upset that my outlet was and is being treated wrong. I was also upset this year after being refused coverage. It has taken me a week or so to cool off.
It is fun being on the red carpet doing interviews myself or running the camera. It is not work at all. And if you know about my program, EVERYONE is asked in our final question to speak to the youth about staying in school and stopping the violence etc.
But the PR Dept and B.E.T has not allowed me to interview entertainers at the B.E.T Awards for seven years in row. While other programs with much less time on the air and much less of a audience is on the red carpet having fun and doing interviews for their audience. Is it political or is it who you know? Or is a person at B.E.T holding a grudge? I think it is the last question.
I think this person doing this to me and my audience should be fired. I think it is very very wrong what this person has done to me and it hurts me and my audience here in the Northwest on TV and worldwide on the net at "Music Inner City News Magazine" www.musicinnercity.com  Will I ever be allowed to cover the B.E.T Awards on the red carpet? Who knows. My health is not the best and I may not even be here next year. Only god knows. But as of now if it was up to B.E.T and this one person who has stopped my coverage on the red carpet for seven years in row….I will NEVER be allowed to cover the B.E.T Awards on the red carpet. This is truly truly sad for me and my audience. We are the ONLY program of it type produced in the Northwest of the U.S. This should NOT happen readers!!
Watch "Music Inner City TV"/Comcast-Xfinity On-Demand/24-7/All over Western Washington State/go to "get local" and then "around the sound". The ONLY locally produced hip-hop/r&b/pop/sports/interview program in the Northwest! Two-three programs to view ANYTIME!!
Listen to "The Hot 12" with D Duane RIGHT HERE! Just click the "podcast" link above grab your headphones and enjoy the program. Two new programs every month!
Tags: audience,awards,B.E.T,camera,comcast,coverage,dreams,entertainment,grudge,interviews,online,outlet
Read More Comments Off on Problems At Black Entertainment Television (B.E.T.) Part 1
Posted on 24 August 2012 by curvey in Featured, Politics
ARTICLE FROM bet.com (Full story click here)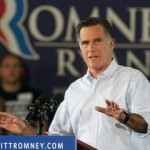 I was really not shocked when I saw this story regarding Mitt Romney. The story says Romney has ZERO support from African American voters according to a new poll by NBC/Wall Street Journal. Again I was really not shocked.
Republicans have a LONG history of little outreach to the African American community. It is like they do not care. Yes Romney made a "fake" showing at the NAACP convention a few months back and he met with a few black folks concerned with education but that has been it readers.
When Romney spoke at the NAACP event he told the crowd "I am your man to help with problems in the African American community" I almost to call 911 when he said that!! We heard cheers. But we found out later that the "cheers" came from his supporters that were planted in the crowd to cheer for him!! I am telling you the truth folks! That really happened.
Of course President Obama has a 94% ratings in the poll. That is not a shock right? And of course our First Lady Michelle Obama is VERY popular. She is just a great lady.
It is no surprise that I am a supporter of our President. And like Spike Lee told Piers Morgan the other day, I am going to do my part, little as it is to help him get re-elected in November.
It is a fact that the Republicans led by Romney are trying to STOP AFRICAN AMERICANS FROM VOTING IN KEY SWING STATES LIKE OHIO AND FLORIDA. This cannot happen!! It is a fact that the race between Romney and President Obama is a dead heat right now and the right is trying to play games with African American voters. IT HAS TO STOP AND STOP NOW readers. This cannot happen!
So Mitt Romney with ZERO support among African Americans…..not a surprise.   Gordon Curvey
NEW "Music Inner City TV" video podcast coming at ya on Friday. "Mixing Music & Sports" plus underground music videos and interviews and more! Watch via smartphones, MAC's, PC's, tablets.
Tags: african American,crowd,First Lady,florida,history,interviews,journal,michele,mitt,morgan,music,naacp,nbc,obama,ohio,piers,Podcast,poll,popular,ratings,republicans,romney,shocked,states,swing,underground
Posted on 04 June 2012 by curvey in Podcast
Seattle's own "Music Inner City Radio" podcast on 1150am KKNW aired 6-2-2012. Hosted by Gordon Curvey and Tony O from Direct Supply Entertainment. Featuring urban music. entertainment and sports news and more including exclusive interviews. 24-7 on-demand.
Podcast: Play in new window | Download
Tags: 24-7,entertainment,hosted,interviews,kknw,music,news,Podcast,radio. exclusive,seattle,urban
Posted on 16 December 2010 by curvey in Television Show
Entire program of Seattle's own Music Inner City TV based in Seattle, Washington. M.I.C-TV airs 24/7 on Comcast On Demand all over Western Washington state. Urban and pop videos and exclusive interviews. Celebrating 20 years on the air!
Podcast: Play in new window | Download
Tags: comcast,exclusive,interviews,pop,seattle,tv,urban
Posted on 24 October 2010 by curvey in Podcast
Entire program of Seattle's Music Inner City Radio on 1150am KKNW. Exclusive interviews/hip-hop/r&b/classic soul, entertainment and urban sports news, politics and more!! To advertise with us call 206-445-3989 or 206-414-6118 or gcurvey@yahoo.com
Podcast: Play in new window | Download
Tags: am,entire,exclusive,hip-hop,interviews,kknw,Podcast,r&b,seattle,soul,washington
Posted on 15 May 2010 by curvey in Podcast
Podcast of "Music Inner City Radio" 1150am KKNW in Seattle, Washington hosted by Gordon Curvey. Classic soul, entertainment/sports news, President Obama news, interviews and more.
Podcast: Play in new window | Download
Tags: entertainment,gordon curvey,interviews,kknw,news,Podcast,president obama,seattle,soul,Sports,webcast
Posted on 29 April 2010 by curvey in Featured, Sports
ARTICLE FROM nba.com (Click here for full story)
"One Man's Opinion" by Gordon Curvey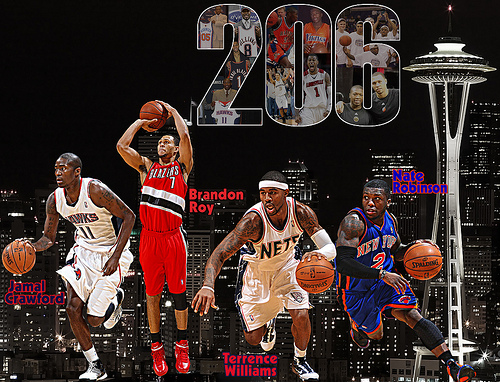 I do not think my home town of Seattle, Washington get enough ink in the media and over the air regarding all the talent from here doing well in the NBA.
S.I. did a great story on all the player from Seattle and surburbs who are in the NBA a few months ago.
That article I am sure made more sports fans aware of the basketball talent coming from the city of Seattle.
Having said that, a big shout out to the Atlanta Hawks Jamal Crawford who won the NBA "Sixth Man" award and to the Houston Rockets Aaron Brooks who won "Most Improved" for thr 2009-10 season.
Crawford went to Rainier Beach High and Brooks went to Franklin High. The schools are rivals here in Seattle and Jason Terry of the Mavericks also went to Franklin. And the Celtics Nate Robinson went to Rainier Beach and Brandon Roy went to Garfield High. There are about 13 players in the NBA from Seattle area and suburbs.
We hope to do interviews many of the Seattle NBA players this summer so look out for that.
Be sure to listen to "Music Inner City Radio" on KKNW 1150am every Friday night at 10pm in the Seattle area and suburbs and also online at www.1150kknw.com
You can also listen to podcasts of our radio shows right here. Just click "podcast" link above.
Tags: Aaron Brooks,basketball,celtics,hawks,interviews,Jamal Crawford,jason Terry,media,music,NBA,radio,season,seattle,Sports
Posted on 20 April 2010 by curvey in Featured, Hip-Hop/R&B
ARTICLE FROM chicagotribune.com (Full story click here)
"One Man's Opinion" by Gordon Curvey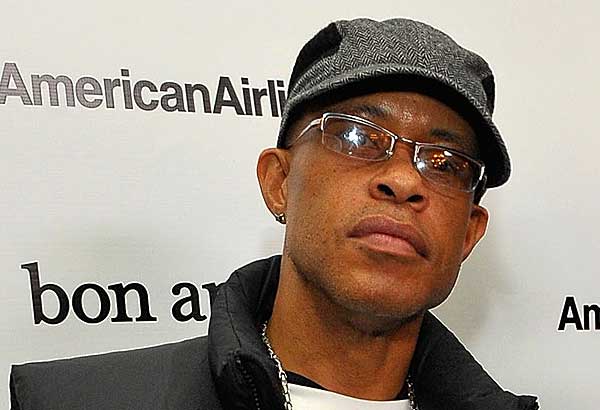 Rap/Hip-Hop legend Guru has passed away from cancer at 43. Guru was a guest on Seattle's Music Inner City three times over the years.
A friend of mine, Walt Atkinson was one of his favorite fans. And he was one of my favorite artists too. Guru and DJ Premier formed a dynamic duo in the rap/hip-hop world.
They formed the group Gangstarr and put down many hits over the years in their own great way. They had their own style. When you turned on the radio you knew who they were right away if you knew about urban music.
A lot of young artists need to study video of Guru and Gangstarr. They were vets who knew how to entertain a crowd unlike many artists of today.
Every time I interviewed Guru it was a great interview. Sorry to say I lost my interviews with Guru in my terrible fire I had a few years ago. But I have the memories of myself kickin it with a true legend….Guru.
Hey Guru, thanks for all the great music you left us and thanks for all the interviews you did with M.I.C-TV. R.I.P bro.
Will be playing videos of Guru in the next M.I.C-TV/Radio.
Tags: cancer,dj premier,duo,favorite,gangstarr,guru,hip-hop,interviews,legend,music,passes,radio,rap,seattle,urban,videos
Posted on 07 April 2010 by curvey in Featured, Politics
"One Man's Opinion" by Gordon Curvey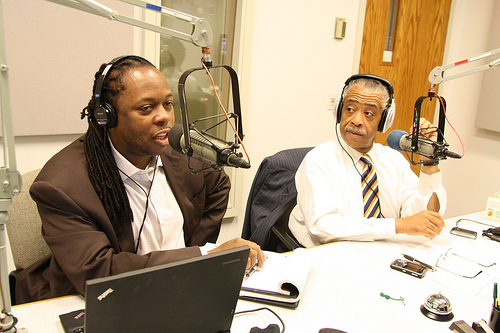 I just saw Rev. Al Sharpton on Fox News and the Glenn Beck program. I quickly said to myself very quickly why would Rev. Sharpton go on Beck's program? Then again it seems Rev Sharpton is on everyone's program. Is he trying to lead or is he trying to be a celebrity?
Glenn Beck, Sean Hannity, Rush Limbaugh and Laura Ingraham and others are the reason their is so much hate against the left and so much hate against President Obama. GLENN BECK IS ONE OF THE LEADERS OF THE TEA PARTY FOR GOODNESS SAKE!!
It seems to me Rev Sharpton loves to jump on MSNBC, loves to jump on CNN and for some godly reason, loves to jump on Fox News.
Is it because he loves to be seen on national TV and be seen? What the heck is it? It kind of bothers me when I see Rev Sharpton over and over and over again on Fox News and CNN and MSNBC. But what bothers me the most is Rev Sharpton on Hannity's show and Beck's show.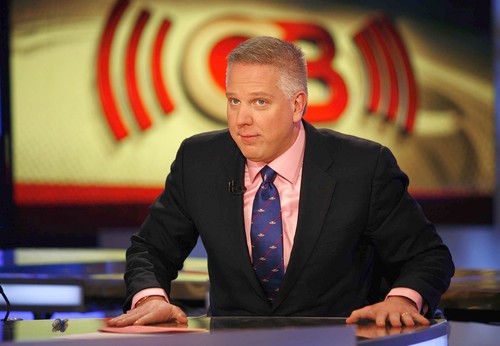 Both of those fellas blast Rev Sharpton and Rev Jesse Jackson and of course President Obama at will when ever they can. So again, why would Rev Sharpton continue to go on their programs?
Beck and Hannity on a everyday basis call President Obama a "socialist" a "radical" and constantly talk about President Obama's "radical" friends.
To me, I think Rev Sharpton loves to see himself on National TV with his very nice suits on his hair looking nice.
When I turn on the TV and see Rev. Sharpton posted up on Glenn Beck's show knowing how he is treating our President and other people of color I have a problem. Remember Beck called President Obama "a racist". I guess Rev Sharpton has forgot issues like this in order to be seen on national TV.
I respect Rev Sharpton for standing up for issues regarding people of color. I really do, but on this issue, I do not support him at all.
Please check out the latest entertainment news via MTV RIGHT HERE!! American Idol news and more!! RIGHT HERE on "Music Inner City News Magazine!! Look for it here on the home page.
Tags: american idol,cnn,fox news,friends,Glenn Beck,home page,interviews,magazine,msnbc,mtv,national,One Mans Opinion,Politics,president obama,radical,Rev Al Sharpton,rush,Sean Hannity,seen,socialist,suits,tea party,treatment,unfair,wrong
Posted on 24 March 2010 by curvey in Television Show
M.I.C-TV webcast from our Comcast On-Demand program. Based in Seattle, Washington. Exclusive interviews, underground and mainstream music videos, and much much more!! This program features a EXCLUSIVE interview with rapper Snoop Dogg's mother (Evangelist Beverly Broadus Green) and Snoop's aunt (Erma Varnado) here in Seattle.
Podcast: Play in new window | Download
Tags: aunt,bertell,census,comcast,Dru Hill,exclusive,hip-hop,interview,interviews,keyshia cole,mainstream,music,music inner city,on-demand,online,Podcast,program,rapper,seattle,Snoop Dogg,snoop dogg. mother,sports inner city,stevie wonder,trina,tv,underground,urban,videos,washington,webcast
Posted on 05 March 2010 by curvey in Featured, Sports
"One Man's Opinion" by Gordon Curvey
Well former B.E.T owner Bob Johnson finally got tired of owning a basketball team and sold it MJ. The person some people say was the greatest basketball player of all time. I say Magic Johnson though.
Jordan has a very very hard job ahead of him. Will he want to keep Hall of Fame member Larry Brown next season as the head coach? This will be interesting because truth be told the Bobcats have improved this year under Coach Brown.
They have a few pieces in place to have a good team with some added additions. They Have Gerald Wallace and Stephen Jackson on the team. The question is this how will MJ be as a owner?

Because MJ might have been a great great player but so far as a GM in Washington and with Bobcats in another position, he has not done a good job. Let's just tell the truth folks. (yours truly Gordon C. with MJ pic to the right)
One thing for sure it is great that MJ is involved in the NBA in anyway because he is a basketball icon. A sports icon. A flat out legend. I know David Stern is happy to have him around too.
Will he be a owner like Mark Cuban of the Mavericks? Who is at EVERY game sitting right behind the bench of his team? Who knows we will see.
Everyone will be watching Jordan to see what he can do to make the Bobcats a team that can make the playoffs in the future and draw some fans to the arena because when you see a Bobcat game on TV, you will notice a whole lot of empty seats.
So let's see what the REAL KING (not James) can do as the new owner of the Bobcats in Charlotte.
"MUSIC INNER CITY NEWS MAGAZINE" The #1 urban online news magazine in the Northwest!!
Be sure to listen to "Sports Inner City Radio" right here on "S.I.C-Online" Urban sports news and issues from the studios of "Music Inner City TV" in Seattle, Washington.
"Music Inner City TV" is the ONLY locally produced urban music video/interview program in the Northwest (U.S.) On the air for going on 20 years!!
Part 2 EXCLUSIVE webcast from the 2010 Clive Davis Pre-Grammy Party in Los Angeles is now online!
Tags: audio,basketball,bobcats,Charlotte,inner city,interviews,johnson,king,legend,Magic,mavericks,Michael Jordan,MJ,music,music inner city,northwest,online,opinion,owner,player,seattle,sold,Sports,stern,team,webcast
Read More Comments Off on Micheal Jordan New Owner Of The Charlotte Bobcats
Posted on 26 February 2010 by curvey in Featured
ARTICLE FROM s2smagazine.com (Full story click here)
"One Man's Opinion" by Gordon Curvey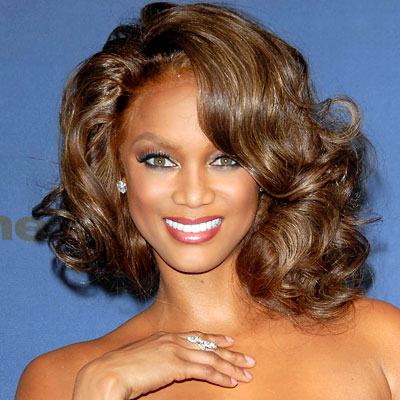 Super model and talk show host Tyra Banks will doing something different for the coming season of her show "America's Next Top Model"
If you are interested in trying out for the show, you have to go ONLINE to enter. For all the information on what you have to do, just click the link above.
When I watched her show when she announced that this is her last year of her talk show, she said she is moving forward in the digital world. Doing more things online.
And you know what folks that is what I am trying to do. Do more things online. That is the future. I want to do more webcasts and podcasts on my websites and hopefully make money too.
I know Ms. Banks will be flooded with pics via the e-mail from beautiful ladies from all over the world who wants to be "America's Next Top Model".
I don't know she is going to do this. This is going to be a very very hard job for Banks and her crew of judges who work with her.
So if you a interested in maybe becoming the next top model, please click the link above and enter.
BREAKING NEWS: Now you can listen to "Music Inner City Radio" podcasts from our 1150am KKNW radio programs RIGHT HERE!! Just click "podcast" link above.
And if you are in the Seattle area listen to "Music Inner City Proz" with Big Gee. Saturday night at 8pm (Seattle time) on 1150am KKNW. Featuring local artists music.
And new "Sports Inner City Radio" podcasts will be online at "Sports Inner City Online" at www.sportsinnercity.com  Urban sports news plus classic soul music and more!
This is "Music Inner City News Magazine" based in Seattle, Wa (US) One of only a few full service urban websites. Urban sports, entertainment news, webcasts and podcasts, links and much more.
Tags: america's,banks,Business,casting,city,curvey,entertainment,gordon,hip-hop,host,inner city,interviews,listen,magazine,model,music,news,next,online,opinion,Podcast,r&b,rap,seattle,Sports,stories,talk,tv,tyra,urban,washington,webcast