Tag Archive | "issues"
Posted on 15 March 2016 by curvey in Featured, Hip-Hop/R&B
"One Man's Opinion" by Gordon Curvey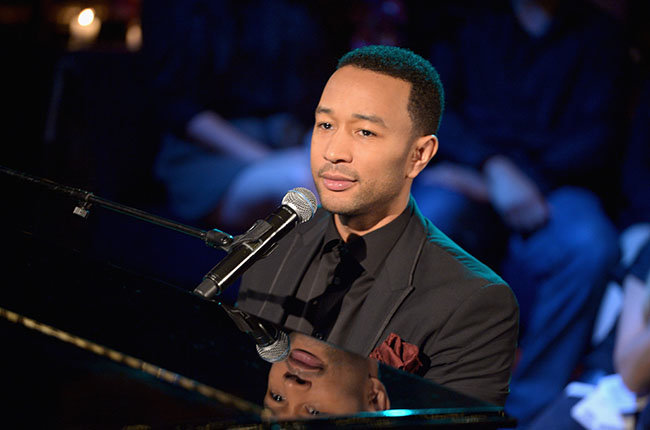 I have learned to respect singer John Legend. We all know he is a great singer and songwriter. A Grammy and Oscar winner.
But I am also learning to respect Legend not only for his singing, but because he is a community activist. John is using his platform as a performer to help change a way of thinking about problems in the inner cities of America.
Legend is a member of President Obama's "Brother's Keepers" organization to help young African American boys in America. The group also has former guest on "Music Inner City TV" Tyrese Gibson and others in the group.
John Legend was born in 1978 in Xenia, Ohio. He is one of four children of Phyllis Elaine and Ronald Lamar Stephens. In his childhood, Legend was homeschooled on and off by his mom. Like many other African American singers, he started singing in church. I hear this from guests all the time.
He started playing the piano at age seven. At age 12, Legend attended North High School. He attended the University Of Pennsylvania where he studied English and African American literature.
In college, John served as president and musical director of a co-ed jazz and pop froup called Counterparts. His lead vocals on the group's recording of Joan Osborne's "One Of Us" received critical acclaim landing the song on the track of the 1998 "Best Of Collegiate a Cappella compilation" CD.
And I guess the rest is history. He has went on to become a superstar. But like I said I am respecting Legend more because of his speaking out on issues in the African American community.
Most performers sit back and count their money and buy cars and boats and expensive stuff. Which Legend may also do. But unlike others, he has also decided to use his name to speak out on issues. Like for instance he and Donald Trump Jr. recently had a Twitter battle about Trump Sr.
Big shout out to John Legend. A man I have learned to respect on stage and off and you should too!!
Tags: activist,african,American,childhood,community,grammy,issues,john,legend,obama,organization,oscar,performers,piano,Politics,president,respect,singer,songwriter,trump
Read More Comments Off
Posted on 16 September 2010 by curvey in Featured, Much More
ARTICLE FROM usatoday.com (Full story click here)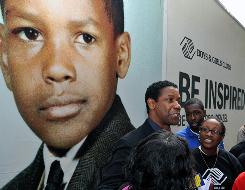 Denzel Washington is not just a Academy Award winning mega-star, this brotha cares about helping at-risk kids to stay in school and to get a good education.
Washington has been a spokesperson for the Boys and Girls Clubs Of America for years. And he is a great person to be a spokesperson too. Because is a big time role model for young kids to look up to from the inner city and out.
A lot of kids mainly from the inner city do not have a strong male role model to look up to. So Washington can be that strong male role for them. They can say, if he can come up from poverty and become a multi-millionaire Hollywood star, then I can be somebody too.
What Denzel is trying to say is in order to be someone you have to stay in school and get a good education.
For our almost twenty years on the air with "Music Inner City TV" and now "Music Inner City Radio" and "Sports Inner City Online" I ask EVERY guest to say something positive to the youth about staying in school, and getting a good education and other positive things. It is the last question we ask EVERY guest since December 1990 on M.I.C-TV.  On TV, radio and the net, we are not just about entertainment, we are about education.
A big shout to Denzel Washington for every thing he is doing in Hollywood and for the work he is doing for the Boys and Girls Clubs and for at risk kids.
Log on to "Sports Inner City Online" at www.sportsinnercity.com at www.sportsinnercity.com  Urban sports news and issues.
Currently read on "S.I.C" read a story on the lack of diversity on sports radio stations in Seattle, Washington.
Tags: at risk,boys and girls clubs,denzel washingon,diversity,dropouts,hollywood,issues,role model,school,spokesperson
Posted on 19 April 2010 by curvey in Featured, Much More
ARTICLE FROM oprah.com (Full story click here)
"One Man's Opinion" by Gordon Curvey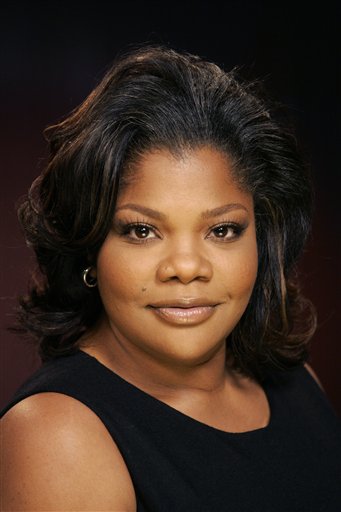 This is a very very interesting story I just learned about at former guest on "Music Inner City TV" Oprah's website.
Regarding the brother of Oscar winner comedian/actress Mo'Nique who admitted to molesting her when she was a young girl. This is a shame readers.

Can you imagine this cat keeping this inside of him for a long long time? And also for Mo'Nique to keep this inside of her for a long long time also. I know this was very very hard on the both of them.
As many of you know, Oprah has said she was also molested when she was younger so I guess Oprah can relate big time to Mo'Nique.
It will be very interesting to see what happens with this story and the relationship between Mon'Nique and her brother.
"Music Inner City News Magazine" is one of the top urban websites on the net. Also check out "Sports Inner City Online" at www.sportsinnercity.com for urban sports news and issues.
Tags: actress,brother,comic,inner city,issues,molested,monique,music inner city,news,oprah,Podcast,relationship,seattle,Sports,television,tv,urban,webcast,website
Posted on 21 March 2010 by curvey in Featured, Hip-Hop/R&B
ARTICLE FROM hwheard.com (Full story click here)
"One Man's Opinion" by Gordon Curvey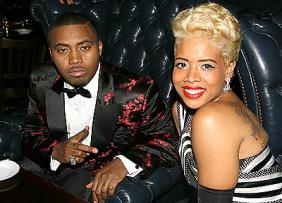 To many times we hear of negative stories concerning hip-hop and rap artists. To many times we read about rappers going to jail for different reasons like Lil Wayne, T.I and others. But here is a POSITIVE story.
Nas is going back to obtain his high school degree that he did not get when he was younger. This a very positive story.
He is saying to his fans and to youth all over that a high school education and a degree is important. And Nas is saying also that he is a role model and wants young inner city kids to take education serious and to go to school and get a education.
Yes we read stuff about Nas and his wife Kelis who is also a entertainer and their kind of nasty divorce in the news etc, but this story needs to be told too folks!!
As a OG in the music game, Nas is one of my favorite artists. Truth be told, he has not got the recognition he should get. Not to many cats can throw down lyrics like Nas. He tells a story about politics, relationships, life in the "hood" and more. Nas is a true hip-hop king!
Shout out to Nas for saying to kids, "Stay in school and get your education".
LISTEN TO THE LATEST "MUSIC INNER CITY RADIO" PODCAST ON SEATTLE'S 1150AM KKNW RIGHT NOW!! Just click the "podcast" link above.
"Sports Inner City Online" is a spinoff of Seattle's own "Music Inner City TV" the ONLY locally produced music video/interview program in the Northwest. On the air for almost 20 years!
"Sports Inner City Online" features urban sports news and issues, "Sports Inner City Radio" podcasts, Ustream TV and more. It is one of only a few urban sports websites on the Internet.
It is at www.sportsinnercity.com
Tags: degree,divorce,education,entertainment,gordon curvey,high school,hip-hop,issues,kelis,kids,Lil Wayne,Music Iner City TV,nas,One Mans Opinion,online,podcasts,positive,rap,rappers,school,seattle,Sports Inner City City,T.I.,tv,ustream tv,washington,webcasts