Tag Archive | "Jay z"
Posted on 20 March 2016 by curvey in Featured, Much More
"One Man's Opinion" by Gordon Curvey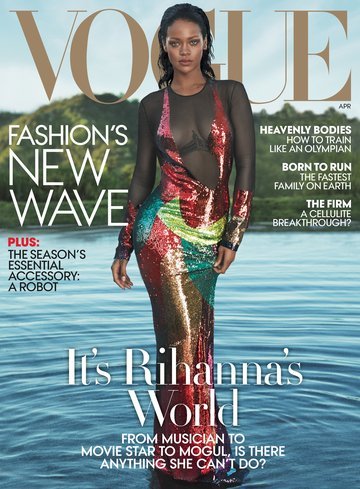 I am always looking for stories for my websites and I saw this story to write about here on "Music Inner City News Magazine" It is a rumor that Beyonce and Rihanna are having a so called "beef"
Word is Beyonce was due to drop her new song song "Formation", days before Rihanna's new release "ANTI", but Rihanna dropped her new release like it was due to be dropped.  So there is word out and about that Beyonce has tried to outshine Rihanna.
Recently Rihanna did a interview with Vogue and she addressed the ongoing talk about her rivalry with Beyonce. She said "Here's the deal, people just get excited to feast on something that's negative. Something that's competitive. Something that's, you know, a rivalry. And that's just not what I wake up to. Because I can only do me. And nobody else is going to be able to do that."
I agree with Rihanna. The media is looking for a beef. Just because Ri is signed to Beyonce's husband, Jay Z's label and this release stuff happened the media saying wow what is really going on. When in reality most likely nothing is going on.
As a fan of good music, I do not give a damn who release was out first or not. Who gives a damn ladies and gentlemen? Both of ladies are very very talented as we all know. At times I really worry about Rihanna. It seems she is confused. At times she seems to be really out there mentally with some of stuff she says and some of outfits she wears. Just like Miley Cyrus.
And word is her career is suffering right now. Because it is a fact, her sales of her music is down. Unlike Adele or Taylor Swift. People are asking what is wrong with Rihanna. Well let's see what the future holds. Ri is younger than B. I will be listening and watching what is really going on with Rihanna. Because I am not worried about Beyonce. She will always stand above the rest in book.
Comments? gcurvey@yahoo.com
Tags: adele,ANTI,beef,beyonce,cyrus,formation,husband,interview,Jay z,label,media,miley,ri,rihanna,rivalry,song,swift,taylor
Read More Comments Off on What Is Going On Between Beyonce And Rihanna?
Posted on 04 December 2011 by curvey in Featured, Hip-Hop/R&B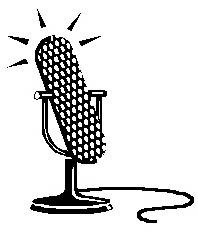 Listen to the latest edtion of 'SPORTS INNER CITY RADIO" PODCAST (Date 12-4-2011) Urban sports news and issues plus classic soul and exclusive sports interviews. Based in Seattle, Washington. It is 24-7 on-demand! CLICK HERE TO LISTEN TO THE PROGRAM.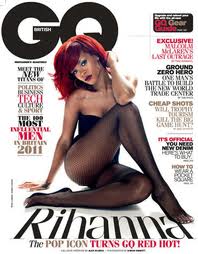 If you are a music fan you have to realize that Rihanna is a very talented and beautiful young lady. She has created her own style and image unlike many other young singers.
Some think she has gone over the line in some of her actions on stage during her concerts but most do not think that way because when you go to one of her concerts one thing for sure you will be entertained.
Yes the the situation with Chris Brown was not good. It was terrible. I was in Los Angeles with Twin Tammy J for the Clive Davis Awards and Grammy Awards when the incident took place.
Everyone wondered why Brezzy(Chris Brown) came to the Davis event by himself and did not talk to anyone on the red carpet. And then everyone's phones blew up about the problem of Rihanna getting beat up. It was CRAZY!
I just hope Rihanna finds a good man one day. But she is still young so I hope she takes her time and just concentrate on her career.
I hope she has a lot of role models she can look up to besides her parents for advice. I know she is tight with Jay Z. She has a long career ahead of her and wish her the best. Beyonce, Lady GaGa and Rihanna are three ladies who sing and entertain us too. Again, the future is BIG for Rihanna.     Gordon Curvey
Also listen to "M.I.C Radio" and watch "M.I.C-TV" via Ustream TV by clicking on the screen to the right. Celebrating 21 years of broadcasting!! Music Inner City!!
Podcast: Play in new window | Download
Tags: advice,beyonce,bio,career,chris brown,grammy,Jay z,lady,Lady GaGa,music,rihanna,seattle,style beautiful
Posted on 10 November 2010 by curvey in Featured, Hip-Hop/R&B
ARTICLE FROM urbanmecca.com (Full story click here)
 You already know this cd by these two cats is going to blow up real big. It has to right? A cd by Kanye and Jay Z is already big before it comes out.
These are two super talented performers and artists. I can't wait to hear this cd. And you know they will most likely have other big names on the release.
I just wish West will stop bei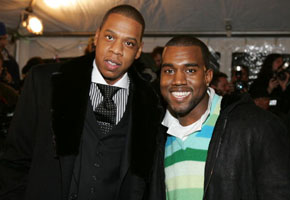 ng a knucklehead with his actions or should I say his words and actions. I have not got over him taking the award from the talented Taylor Swift. That was just wrong. I still just do not why he did that.
And his public comments calling President George W. Bush a racist. You may have had problems with W but to call him a racist in the public eye was just wrong.
West has to lower his tremendous ego for sure. At times he is full of himself. "I am Kanye West, the best rapper in the history of rap/hip-hop" kind of thing. He needs to come down to earth with the rest of us.
Jay Z is not that way. He is a big time businessman and does not go out making stupid comments and taking awards from performers on stage. I have a lot of respect for Jay Z.
I have respect for West to as a rapper. But I just don't like his big ego. Anyway I know us music fans can't wait to hear the cd by West and Jigga-Man.    Gordon Curvey
Tags: businessman,cd,george w. bush,hip-hop,Jay z,kanye West,rapper,talented
Posted on 19 August 2010 by curvey in Featured, Hip-Hop/R&B
ARTICLE FROM blackvoices.com (Click here for full article)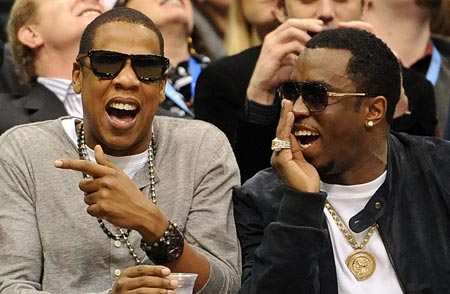 Forbes Magazine has listed the top money makers in hip-hop and these cats are making PLENTY of cash.
You have to remember readers, hip-hop or in music as a whole, you can make money from all over the world.
I tell young performers here in Seattle this all the time. You can be a total flop in the U.S. but blow up in Japan or South Africa or England or Germany etc.
Plus hip-hop artists make plenty of cash when they hit the road for performances. Again, they preform all over the world.
And also cats like Jay Z and Diddy make MILLIONS away from the microphone. Jay Z is part owner of the New Jersey Nets and has night clubs and and of course much more and Diddy has Sean John and more. And Nelly has Apple Bottom and more.
50 Cent made millions and millions when he invested in Vitamin Water. Please click the link above to see the Forbes list. The money these cats make is amazing!      Gordon Curvey
BUSINESS OWNERS/ARTISTS/PROMOTERS ADVERTISE FOR AS LOW AS $20 ON "MUSIC INNER CITY TV" THE COMMERCIAL WILL RUN 24 HOURS A DAY ON OUR COMCAST ON-DEMAND PROGRAM FOR ONE MONTH!! THE PROGRAM AIRS ALL OVER WESTERN WASHINGTON STATE.
PLUS THE COMMERCIAL WILL AIR WORLDWIDE ON OUR "MUSIC INNER CITY TV" WEBCAST RIGHT HERE ON "MUSIC INNER CITY NEWS MAGAZINE.
AND THE COMMERCIAL WILL ALSO RUN TWO TIMES ON "MUSIC INNER CITY RADIO" ON 1150AM KKNW FRIDAYS AT 10PM.
FOR MORE INFORMATION OR TO ORDER YOUR COMMERCIAL CALL GORDON CURVEY AT 206-445-3989 OR E-MAIL US AT gcurvey@yahoo.com
Tags: 50 Cent,diddy,forbes,hip-hop,Jay z,money,Nelly,night clubs
Posted on 01 August 2010 by curvey in Featured, Sports
"One Man's Opinion" by Gordon Curvey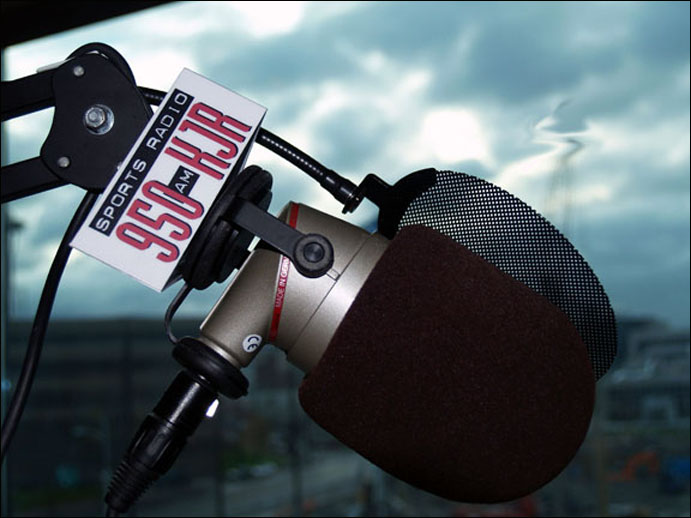 As I get ready to have a serious operation this week I have some thoughts I want to share regarding the sports radio situation here in Seattle, Washington (U.S.)
The two stations are 710 ESPN and KJR. 710 ESPN has been on the air for a year or so and KJR for 19 years in the Seattle/Tacoma area. For 19 years KJR has NEVER had a African American with his or hers own regular program. Currently their total workforce has a grand total of ZERO African Americans the last time I checked. That includes producers, over the air, sales and management.
I will talk about 710 ESPN in Part 2 of this story but I want to discuss KJR in Part 1. KJR constantly blasts African Americans and people of color in a negative way with out the other point of view from a African American or person of color. THIS IS UNFAIR!
Words like "THUG" is used by the all white staff of KJR against African Americans and people of color ONLY. The word "THUG" is a code word for the "N" word. It is used by callers and hosts. This word is NEVER used against whites in the sports world. NEVER.
KJR management just hired two more whites to be on the air, Jeff Aaron and Hot Shot Scott. Scott worked at sister station KUBE93 and Aaron used to a sports jock on KJR. Was fired or laid off and now he is back.
It is like the management of KJR do not care about diversity over the air. Or having a African American with his or hers own program. Stephen A. Smith (a African American) is on KJR at 3am but it is not a local show. It is a Fox national program.
A few years ago, their was a meeting held with African American community leaders and KJR management in which PROMISES WERE MADE BY KJR MANAGEMENT. Promises that included working on diversity in hiring and over the air. Promises where made to myself and other community folks like former Seattle NAACP chairman Carl Mack.
But then Mack left town and KJR backed off the promises that was made. In other words, KJR management LIED TO ME AND CARL MACK AND OTHERS. This is wrong. KJR management has shown with the hiring of Scott and Aaron that they DO NOT care about having a African American over the air on KJR. Period.
KJR is like a frat club or Elk's Club in Vermont or South Dakota. No blacks in sight. They are friends and buddies instead of workmates. They call and text each other after work etc. Even the bumper music is all white most of the time. Bumper music is a term for the music played in the background after a commercial etc. No T.I. or Drake or Jay Z or Kanye West or Lil Wayne or Rihanna or classic soul like Stevie Wonder or The Isley Bros etc. Instead it is Aerosmith or ZZ Top and The Little River Band etc or even on Mitch Levy's show, Frank Sinatra etc.
Issues of race comes up all the time on KJR and the all white staff CANNOT RELATE. They do not have a clue on the topic. Also it hurts me hearing the KJR jocks constantly interviewing African Americans THEY CANNOT RELATE TO what so ever. These cats are from the inner city or deep south etc. Hearing Mitch Levy and Dave Mahler and Ian Furness and now Aaron interviewing these inner city cats turns my stomach!!
The only jocks I like on KJR is Dick Fain and Elise Woodward. Yes they are white, but Woodward played basketball and has dealt with African Americans and people of color and Fain coaches at Mt. Rainier High School and deals with inner city cats all the time.
This is Part 1 of "Lack Of Diversity On Sports Radio" Part 2 I will deal with local sports writers who are "in bed" with sports radio, Mitch Levy's "Bigger Dance" contest and discuss 710 ESPN and more.
Please watch "Music Inner City TV" Ustream programs live and on-demand. We will feature music videos and discuss issues in entertainment, urban sports and soon we will have contests to give away cd's etc.
Just click the Ustream links above.
Tags: 710 espn,african americans,diversity,drake,isley bros,Jay z,kjr,kube93,management,naacp,racism,rihanna,seattle,sports radio,stephen a smith,T.I.,unfair,ustream tv,whites,zero