Tag Archive | "kids"
Posted on 07 May 2018 by curvey in Featured, Politics
"One Man's Opinion" by Gordon Curvey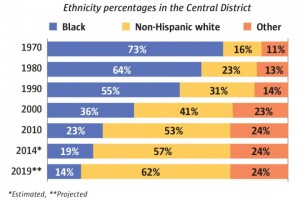 Ladies and gentlemen I am a person who grew up on 30th and East Spring St. here in Seattle, Washington's Central Area. I went to Madrona Elementary School and Meany Middle School. And then Roosevelt in North Seattle.
I used to be in a African American neighborhood. I went to Madrona with plenty of African American kids. Black teachers and principals and I felt relaxed. The playground at recess or lunchtime was full of black kids and faces. I got my haircut at Erma's Barber Shop and Daye's Barber Shop and went to Joe's Grocery Store owned by Joe and Mea and Madrona Pharmacy to by candy and sports magazines. Went to IGA Store.
I went to the Doll House and Sammy's for great hamburgers and fries. I also went to Jordan's for candy and magazines and pop etc. I walked up East Union St to walk to Meany Middle School. Past KZAM Radio and see the dj's talking on the air. There was a Chinese place to buy food on East Union and the food was great. Just like it was at Mrs. Helens and Oscars on East Madison.
During the summer Madrona Park was packed on three courts with guys and gals shooting hoops. There used to be African American plays at Black Arts West on 34th and East Union. The Black Panthers offices were on 34th too.
I used to go to the Red Apple for stuff too. They had great baked chicken at Red Apple at Promenade 23. Promenade 23 was part owned by a family friend, the late Jimmy Sumler. Used to run into him all the time. He was a member of a social club that my late dad Leon Curvey was a member too called the Westerners. Jimmy also owned Jimmy's on East Madison. They also had great food!!
I grew up going to church and Sunday school at Mt. Zion where the late great Rev Samuel McKinney was the pastor. Of course Pastor Mckinney recently pasted away. RIP to Rev. He was a great man.
Because of gentrification "my Madrona area" is no longer the same and it hurts me deeply. I am a Adult School Crossing Guard on 34th and East Union right by the school I went to from kindergarten thur 6th grade, Madrona School. I leave my job in the morning and afternoon EVERY DAY feeling sad that I do not hardly see black faces. I see plenty of white folks driving expensive Audi's and BMWs and Mercedes and Volvos etc.  I have been on 32rd and now 34th and East Union on my job for going on four years.
And every day I leave sad and get in my car feeling sad. Saying to myself what has happened to the Central Area I grew up in. When ever I see a black face I am VERY VERY happy. Mainly I see white folks and white folks walking their freakin dogs. Some walking three dogs at a time. Big poodles and little dogs.  Sorry to say, white folks hang with other white folks. They act like they "own the Madrona area"  NO they do not own the Madrona as far as I am concerned.
And as a school crossing guard I have sorry to say experienced racism on the job. Shocking this would happen to me a African American in a former African American area. But it is true readers. The subtle racism by white folks which is the worse.
Like for instance parents from a special Seattle Public School named TOPs whose kids catch the bus to school at 34th and East Union where I am at every morning. TOPS is a school for kids who are very very smart and they have a different form of education than regular Seattle Public Schools. I slowly began to notice something.
What I found out was most of the parents from this school and even a few of the kids acted "uppity" or "special". Many times I speak to the parents and say good morning and they barely say anything or if I would not say good morning they would not say good morning too. Many many days right before I leave to get in my car I say "See everyone later and have a good day" and most of the parents would look at me like I am the Statue Of Liberty. They would say nothing. Basically only one or two would say something.
So I decided to not say anything to them anymore. I am not going to go out my way to speak to these "uppity" acting TOPS parents any more. It is not going to happen the rest of the school year. Sorry to say one of the parents who acts "uppity" is African American.
Gentrification is going on in a lot of major cities in the U.S. In L.A. and New York and other cities. Taxes go up, whites move in and African Americans move out. Because of gentrification the Central Area here in Seattle has turned into yuppie land. Powell Burnett Park and other parks in the area full of white folks and there kids and of course their dogs.
My good friend Wyking Garrett is doing a huge job trying to keep a little of the CA that gentrification has not hit yet. But he has a very hard job ladies and gentlemen.
It hurts me when I drive down 23rd and pass by Earls Cut and Styles and see basically nothing but white folks. It is like I am dreaming. I is amazing that this has happened and happened quickly. Just look at the chart I have here. To me it is very very devastating  as a guy who grew up on 3oth and East Spring St.. It is just unreal folks!!
There was a time when most white folks would fly past 23rd and East Union or 22rd/23rd and East Madison where Oscars and Deano's was  in their cars like they were driving in the Indy 500!! With their windows up etc. They wanted no part of the Central Area.
Now all I see is white folks on East Union and East Madison like I said, walking their dogs or walking with another group of white folks, never do I see white folks walking with some black folks. They hang to themselves. And most of time do not speak to African Americans. They will look at black folks like they are criminals or gang members. Or like a black dude will steal their cell phone.
I will give some more of my thoughts on the gentrification of Seattle's Central Area soon. A area where sky high rent for apartments and town homes and homes have forced African Americans out and whites in. When I see the Red Apple gone, Richlens gone, it hurts me. It hurts me each and every day!!
Comments: gcurvey@yahoo.com  www.facebook.com/gordon.curvey or facebook.com/musicinnercityentertainment or twitter.com/gcurvey
Tags: apartments,apple,area,central,criminals,dogs,driving,folks,gentrafication,kids,parents,park,powell,red,seattle,spring,TOPS,walking,white,yuppie
Read More Comments Off on Everyday Gentrification Bothers Me In Seattle's Central Area
Posted on 30 January 2013 by curvey in Featured, Sports
"One Man's Opinion" by Gordon Curvey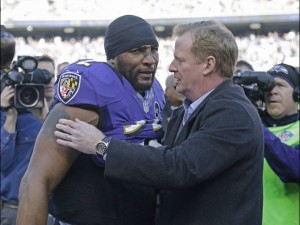 Here in my hometown of Seattle, Washington certain so called sports jocks on sports radio are letting their feeling known on Baltimore Ravens future Hall of Fame member Ray Lewis. And it is getting worse by the day. And in my opinion unfair!!
Of course certain clowns like KJR's Ian Furness and fellow clown Jason Puckett are blasting Lewis and bringing up the 1999 case in which two people were murdered in Atlanta. The murders are unsolved. Some think Lewis was a part of it & he knows what happened and who killed who. But Lewis has "tried" to move on from the case but this situation will follow Lewis until he dies.
Furness and others in sports media get behind the microphone and just down right say "I don't like the guy" And they are tired of "his act" and are tired of his "preaching and dancing". Which in my opinion is borderline racism. Today I heard a former NFL player say he is tired of Lewis and his "act" and cannot wait until his last game is over. Ian agreed with him. Those comments were BS!!!!
Myself, I am not tired of Lewis dancing and his so called "preaching". Ray Lewis since the case in 1999 has tried to be a first class role model for kids. His record is clean for the last 13 years. He goes to community centers and schools and he talks to the kids about staying in school and etc. He has tried to be a first class role model for milllions of kids all over the world who loves his play off the field and on the field.
But the now the media is jumping on a SI story that Lewis may have used a deer spray that might have helped him recover from a serious injury he had during the season. This deer spray is banned by the NFL. Lewis has said the story is not true. So readers what side are you on? I want to know WHY SI came out with this stuff about Lewis ON THE SAME DAY AS MEDIA DAY FOR THE SUPER BOWL???? WHY? Was this planned by SI to make Lewis look bad because he is riding on such a high in helping his team reach the Super Bowl? I say YES!!
So now Lewis is fighting the 1999 murder case and the deer spray story instead of discussing the Baltimore Ravens in the Super Bowl vs the 49ers. This is crazy!! Real crazy.
But certains fools like Ian Furness and Randy Cross and others do not like Ray Lewis as a person. They can care less about his Hall of Fame play for 17 years on the field. They want Lewis to suffer. They want to make Lewis look bad just like they wanted Mick Vick and OJ to look bad.
I think Ray Lewis is the best linebacker of his day. And one of best of all time in the NFL. When I watch the Super Bowl I want to see Lewis win and go out into retirement a winner. And I want to see him do his dance at the start of the game for the last time. And I want to hear what he wants to say after the game too.
Others want to say he is "preaching". I call it putting down knowledge. This is what I call it. I hope sports radio will get off the 1999 case and this deer spray SET UP by SI and disgame in which one of the best NFL players of all time will play his last game.  Hopefully one day the real truth will come out about really happened that day in Atlanta. For everyones sake including the family of the deceased!
Is SI trying to sell magazines with this Lewis story put out on press day at the Super Bowl? HELL YESSSSS!!!!
Tags: baltimore,bowl,case,dancing,deer,fame,football,kids,lewis,media,model,nfl,opinion,preaching,radio,ravens,ray,role,seattle,SI,Sports,spray,super,unfair
Posted on 02 September 2011 by curvey in Featured, Hip-Hop/R&B
ARTICLE FROM s2smagazine.com (Full story click here)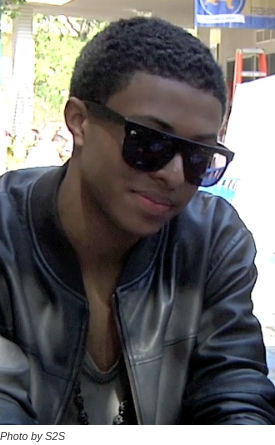 We have seen young Diggy Simmons grow up from a little kid to a young man because of watching him on TV for years on "Run's House"
Of course his father is the legendary Rev. Run of the group Run D.M.C. Rev. Run has done a great job in bringing up his kids. A great job. Some think Rev. Run's kids are spoiled brats. I do not think that at all.
It seems to me Rev. Run made his kids get a good education in school and has brought up his kids to want to work hard when they get older. Diggy Simmons has grown up and has worked hard to make a name for himself in hip-hop.
Yes for sure doors was opened up for Diggy because of who his daddy is but truth be told young Diggy Simmons has skills. Real talk. He really does.
Here is a question. If you watched "Run's House" you will know that Diggy Simmons big brother JoJo is also a rapper but we have not heard from JoJo regarding his music. Maybe we will one day. In the meantime, shout out to Diggy Simmons and we will be playing his videos soon on Seattle's own "Music Inner City TV"  Gordon Curvey
Watch "Music Inner City Ustream TV" right here!! Every Friday night at 9pm to 10pm Pacific Time and midnight Eastern time. Playing urban music videos, exclusive interviews and more LIVE from Seattle, Washington.
Tags: brother,daddy,diggy simmons,grown,inner city,jojo,kids,legendary,music,rev run,skills,tlk,tv,ustream,young
Posted on 05 March 2011 by curvey in Featured
ARTICLE FROM theclicker.today.com (Full story click here)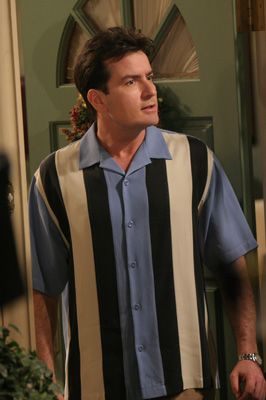 I know you have seen actor Charlie Sheen all over the place the past week. On CNN, ABC, NBC, Access Hollywood, Entertainment Tonight, radio shows, online interviews and more. Charlie here and Charlie there.
If you noticed Charlie, his eyes were rolling all over the place. That is the drugs he has taken doing that folks and that is for sure. The cats has some real problems. And I hope he receives help before it is too late.
Sheen who is demanding $3 million a show for starting in "Two And A Half Men" Is already making $2 million a program readers!! I cannot believe this cat asking for that amount of cash when people our out here trying to put food on the table, gas nearing $4.00 a gallon in their calls and trying to pay their bills. The drugs has fried his brains folks.
The program is off the air because of Sheen. People are not working because of him. This is crazy. Now his cute little kids have been taken from him. Dude has two young females trying to act like a mommy to Cheen's kids. In the hood it looks like Charlie was "pimpin" Why on earth would he have two strange females, one of which was a female who used to make porn, take care of little twins?
It is a terrible and sad Hollywood story. One of many. Is Charlie Sheen heading for a terrible ending of his life? Will his kids ever know the real daddy? Will his TV return to the air? Will CBS give Sheen $3 million a program? Stayed tuned.   Gordon Curvey
Tags: cbs,charlie,charlie sheen,drugs,kids,tv,two and half men
Posted on 07 September 2010 by curvey in Featured, Sports
ARTICLE FROM baltimoresun.com (Full story click here)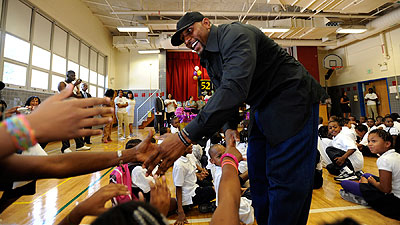 I saw this article online while online at the Baltimore Sun newspapers website and I thought I would share it with the readers here on "Music Inner City News Magazine"
I wanted to share this article with you because so many times we learn about NFL players and yes……African Americans doing bad things. Being caught with drugs or beating up their wife or getting in a fight at 3am in a nightclub.
I want share this article about future Hall Of Fame member and current member of the Baltimore Ravens, Ray Lewis, visiting a school in Baltimore. A positive story on a NFL player.
When Lewis was in trouble a few years ago, it was headline news on Sportscenter and CNN etc. This story about Lewis visiting a school is just on the Baltimore Sun newspapers website. In my opinion this story should be talked about more.
These kids will remember Ray Lewis visiting their school forever. But what I have learned about Lewis, he does this all time as far as reaching back and putting smiles on inner city kids faces. As well as talking to the kids about staying in school and getting a good education.
A BIG shout out to Ray Lewis for being a superstar on the field and off!! This is "One Man's Opinion" by Gordon Curvey
Tags: baltimore,football,hall of fame,kids,nfl,players,ravens,ray lewis,youth
Posted on 25 August 2010 by curvey in Featured, Sports
ARTICLE FROM golf.com (Full story click here)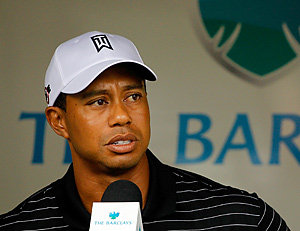 Tiger Woods said his problems with his now ex-wife Elin messed with him game on the golf course during the last year or so.
Duh……..yeah I guess Tiger. But do I or even you have sympathy for Tiger? I don't. I have ZERO sympathy for a man who cheated on his wife over and over and over. This cat has been great on the golf course and terrible as a husband. And I mean TERRIBLE!!
I feel sorry for Elin and I feel sorry for Elin and Tiger's kids. What will Tiger tell his kids when they are older about his cheating ways? Will he tell them the truth?
To be real we should not care about Tiger's love life, but the more I think about it, the more I care because Tiger Woods should be a role model for his kids and for the millions of other kids who looked up to him.
After all he has the Tiger Woods Foundation and even has a school in his name. I think it was wrong for Tiger to act like he did knowing he has his kids who call him daddy and the kids who attend his school and the kids who have been helped by his foundation.
Since he now has his divorce from Elin, I hope he can act like a role model, and win some events and act like the #1 player in the world.      Gordon Curvey
Tags: cheated,divorce,elin,golf,kids,marriage,tiger woods
Posted on 21 March 2010 by curvey in Featured, Hip-Hop/R&B
ARTICLE FROM hwheard.com (Full story click here)
"One Man's Opinion" by Gordon Curvey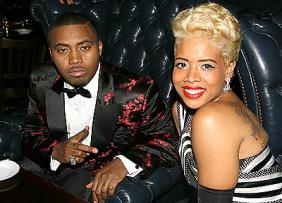 To many times we hear of negative stories concerning hip-hop and rap artists. To many times we read about rappers going to jail for different reasons like Lil Wayne, T.I and others. But here is a POSITIVE story.
Nas is going back to obtain his high school degree that he did not get when he was younger. This a very positive story.
He is saying to his fans and to youth all over that a high school education and a degree is important. And Nas is saying also that he is a role model and wants young inner city kids to take education serious and to go to school and get a education.
Yes we read stuff about Nas and his wife Kelis who is also a entertainer and their kind of nasty divorce in the news etc, but this story needs to be told too folks!!
As a OG in the music game, Nas is one of my favorite artists. Truth be told, he has not got the recognition he should get. Not to many cats can throw down lyrics like Nas. He tells a story about politics, relationships, life in the "hood" and more. Nas is a true hip-hop king!
Shout out to Nas for saying to kids, "Stay in school and get your education".
LISTEN TO THE LATEST "MUSIC INNER CITY RADIO" PODCAST ON SEATTLE'S 1150AM KKNW RIGHT NOW!! Just click the "podcast" link above.
"Sports Inner City Online" is a spinoff of Seattle's own "Music Inner City TV" the ONLY locally produced music video/interview program in the Northwest. On the air for almost 20 years!
"Sports Inner City Online" features urban sports news and issues, "Sports Inner City Radio" podcasts, Ustream TV and more. It is one of only a few urban sports websites on the Internet.
It is at www.sportsinnercity.com
Tags: degree,divorce,education,entertainment,gordon curvey,high school,hip-hop,issues,kelis,kids,Lil Wayne,Music Iner City TV,nas,One Mans Opinion,online,podcasts,positive,rap,rappers,school,seattle,Sports Inner City City,T.I.,tv,ustream tv,washington,webcasts