Tag Archive | "killing"
Posted on 22 September 2011 by curvey in Featured, Much More
ARTICLE FROM www.bbc.co.uk (Full story click here)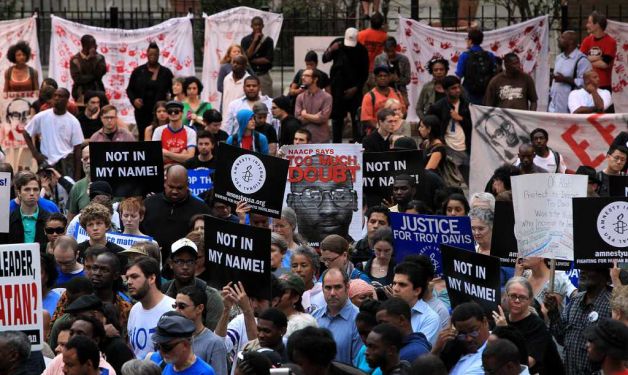 Troy Davis was executed in Georgia for the 1989 killing of a off duty police officer. But there is a huge problem that happened. Their is a very good chance a innocent man was killed by the state of Georgia.
Former President Jimmy Carter and other national and even world promenent people said that Troy Davis should not die.
Here is question. Where was the voices of Bill Clinton and Rev. Jesse Jackson and Tavis Smiley and Pro. Cornel West?
As always Rev Al Sharpton made his voice heard about the execution of Davis on his Radio One radio show and on his TV show on MSNBC. Rev. Sharpton is always on the front line.
No evidence was ever given that Davis killed the officer. And seven people have said they do not think Davis killed the officer. These are people who at first said he was guilty. Their is even a fella who said HE KILLED THE OFFICER!! But Troy Davis spent 22 years in jail and then finally he was put to death. A innocent man may have died by a lethal injection.
For more details read the link above. But the killing of a man who the state of Georgia has no evidence on in the killing of the police officer should be a wake up call. The United States should do away with the death penelty. Because maybe innocent people will be put to death. The killing of Troy Anthony Davis is very very upsetting and very very wrong.     Gordon Curvey
Listen to "Music Inner City Radio" LIVE every Friday night at 11:05pm Pacific Time. The program airs via Ustream TV. Just click the arrow. Classic soul music and urban sports talk.
Tags: davis,evidence,executed,georgia,killing,officer,police,state,troy
Posted on 04 May 2011 by curvey in Featured, Politics
ARTICLE FROM boycewatkins.com (Full story click here)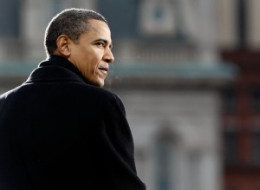 We all know it was going to happen but anyway President Barack Obama's approval ratings jumped up big time. He ratings went up 11% in one of the latest polls. Read more about what poll by clicking on the link above.
Of course with the killing of Osama Bin Laden we all knew his ratings would climb up but by 11% is a shock to most folks.
Plus I think another thing that helped the President is the way he handled the clown Donald Trump. Trump has been bashing the President constantly the last few months but the President is cool and calm and really got back at Trump at the recent National Press Dinner in D.C.
The President has a lot on his plate. Here is a question who can do a better job right now than President Obama? i don't think any person on the right can. They can bash him all they want but none of them can do a better job than the President.
I don't agree with everything he is doing. For instance I need to see him more in the African American community with common folks, listening to their issues and concerns. I don't see him doing that.
With the elections coming up maybe he will do a better job in reaching into the black community where unemployment is rampent. I hope he does just that.   Gordon Curvey
Advertise with "Music Inner City TV" for as low as $10 for a ENTIRE MONTH, EVERY WEEK!! $20 for radio every week. That is together!! TV ad runs 24-7 on our Comcast On Demand program!! Call 206-445-3989 or e-mail us gcurvey@yahoo.com
Tags: approval,community,Donald trump,folks,killing,obama,osama bin laden,ratings,unemployment