Tag Archive | "ladies"
Posted on 16 March 2014 by curvey in Featured, Hip-Hop/R&B
ARTICLE FROM thegrio.com (Full story click here)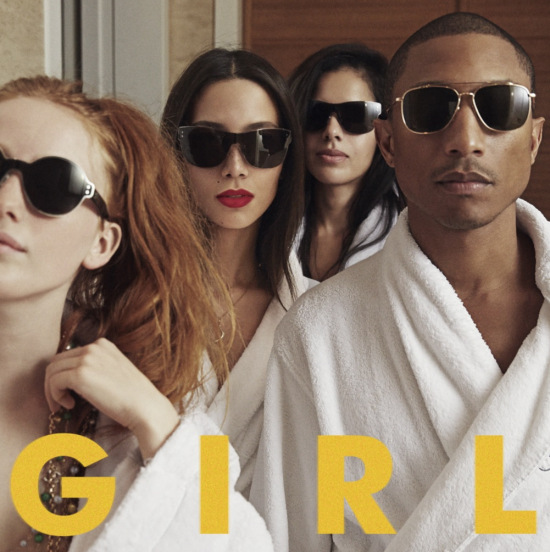 Have you seen the cover of "Girl" by Pharrell? There are no dark skinned ladies on the cover. The question is why readers? Was this planned by Pharrell or what. People are wondering what is really going on.
It seems their are problems with brothers and dark skinned females. I am wondering what is the reason. Yes Oscar winner Lupita is dark skinned and folks just look around on TV and in the movies out of Hollywood and look at gossip magazines and gossip programs like "The Insider" and "Access Hollywood" and "Extra" etc. Do you see stories on dark skinned African American ladies or just dark skinned females?
The answer sorry to say is no. Does Hollywood have a problem with dark skinned females? Do guys like Pharrell and Kanye West and director Steve McQueen and many others have a problem with dark skinned ladies?
I don't give a damn what excuse Pharrell says in his response to the exclusion of dark skinned ladies on this album cover for "Girls" The bottom is DARK SKINNED LADIES ARE LEFT OFF THE COVER!! PERIOD!!
The question is why? Are guys afraid to be seen with dark skinned ladies or what readers? Do cats think they will be treated better by lighter skinned ladies? What is the problem? I am trying to figure this out.
So yes I love Pharrell's music etc BUT I am having a problem with his album cover where a dark skinned female is nowhere in sight. The question readers is why is this going on?     Gordon Curvey
Tags: album,better,cover,dark,exclusion,hollywood,kanye,ladies,mcqueen,nowhere,pharrell,response,skinned,steve,treated,west
Posted on 07 December 2011 by curvey in Featured, Much More
ARTICLE FROM s2smagazine.com (Full story click here)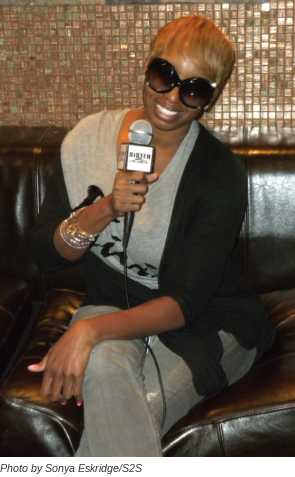 Found out some news you reality TV viewers might want to know. And that is motor mouth NeNe Leakes might be leaving "Real Housewives Of Atlanta" because she is upset.
Why is she upset? Well she is upset she is a hater and is jealous. She is jealous because Kim also of "RHOA" is getting a spinoff program and she is not.
NeNe thinks she is the star of "RHOA" for some reason. The question is why does she think she is the star of the program? In my opinion NeNe has the biggest mouth on the show! Real talk.
Readers I am TIRED of seeing these mouth mouth African American ladies on reality TV. "RHOA", "Basketball Wife's", "Single Ladie's", "Love And Hip-Hop" and more are full of loud mouth, foul mouth black women who have to cuss every other word.
So millions of white folks think that is the way most African American females really are. I don't understand why the African American community is not speaking out more about these reality shows that make black ladies look terrible.
I am pissed off about black ladies actions on these reality shows. I want to shout out singer Toni Braxton who is a former guest on Seattle's "Music Inner City TV". While her sister's run their mouths on "Braxton Family Values" she takes the high road and stays acting like a lady. Much love Toni!!   Gordon Curvey
Listen to "MUSIC INNER CITY RADIO" and "SPORTS INNER CITY RADIO" via Ustream TV right here! Just click the arrow. When we are off the air, you will not see the arrow. But we will be broadcasting most times during the day and ALL NIGHT! Playing classic soul, new and recent hip-hop and r&b music and exclusive interviews and more!
Tags: atlanta,basketball,black,braxton,cuss,hip-hop,housewives,jealous,ladies,leakes,nene,reality,RHOA,toni