Tag Archive | "lady"
Posted on 15 November 2017 by curvey in Featured, Politics
"One Man's Opinion" by Gordon Curvey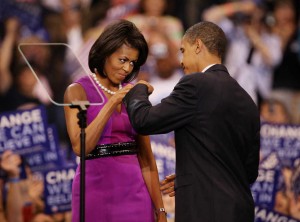 I think back nine years ago when President Barack Obama became the first African American President Of The United States and Michelle Obama became the first African American First Lady. As a African American I was so very very happy. I am not going to lie, I cried!!
I never thought I would ever see a black man as the most powerful person in the world. But it happened. When President Obama became President millions and millions of citizens felt proud. Proud to be a American. I should say more proud to be a American. Truth be told, every time I saw President Obama or First Lady Michelle I was happy. When EVER I saw Prez Obama or Michelle on TV I stopped what I was doing to watch. Press conference after press conference. Speech after speech.
Of course President Obama and First Lady Michelle became role models for millions and millions young African Americans and people of color and we felt it was great to have someone who looks like us in the White House.
Of course the President could have done more as a African American in the White House. He could have spoken out more on all the killings in his home city of Chicago. He could have made more visits to Chicago. And he could done more on the unemployment situation going on in the African American community. We can also say of course all President's could have done more….right?
But again millions of us felt happy and proud to have a African American as President and felt proud Michelle Obama was our First Lady. Michelle Obama used her platform to speak to young African American girls. Asking them to take education serious and stay out of gangs and do not use drugs. She was a TREMENDOUS First Lady. Hell many say she was more popular than her husband. And she is popular as hell right now as is her husband.
As we know, President Obama not only won the first time he ran he won a second term also! A African American man won two terms as President Of The United States. Unreal ladies and gentlemen.
Readers I was lucky enough to cover President Obama aboard Air Force One when ever he visited my city of Seattle, Washington. In the eight years he was President I covered Air Force One at Seattle-Tacoma International airport five times and EVERY time it was a thrill to see the big 747 with the United States Of America land and then finally stop about a 100 feet from all the reporters.
It was just great!! I can go on and on about my thoughts on the eight years of the first black President of the U.S. During the last few years in the White House, this businessman Donald J. Trump said over and over that President Obama was born in Kenya. Even with the President showing his birth certificate that let EVERYONE see Barack Obama was born in Hawaii. Last time I checked Hawaii is a state in the U.S.
Trump continued time and time again to say Barack Obama was born in Kenya. Today as the so called President, Trump STILL thinks President Obama was born in Kenya. It is a fact that Donald Trump (will NEVER call him President) has shown that he HATES President Obama!!
Since he has been in office Trump has NEVER said ANYTHING positive about the eight years of President Obama. NEVER ladies and gentlemen has Trump said anything positive regarding President Obama. This is just flat out wrong!! Keep in mind readers, President Obama walked out the White House with a WHOPPING 60% APPROVAL RATING!! Currently Trump's approval rating is at a VERY VERY LOW 36%!!
President Obama is smooth! He knows how to handle Trump. Yes I wish Prez Obama would speak out more when Trump criticizes him over and over but this is the way he has decided to handle Trump right now. But Prez Obama is writing a book.
Cannot wait until his book comes out. It should be VERY VERY interesting!! I just am thankful that I had a chance to witness eight years of President Obama and First Lady Michelle. A dynamic couple. Two very intelligent people. Two tremendous role models for younger African Americans and people of color. And oh yeah it has been great to see Malia and Sasha grow up to be beautiful young ladies.
For sure from time to time I will be writing about President Obama and First Lady Michelle (will ALWAYS be First Lady to me)  activities as private citizens. Slowly Prez Obama is doing more public speaking and Michelle also. Hopefully both of them will soon give their honest feelings on this fella who lost by a 3 MILLION votes and a man who is totally unfit to be President…Donald J. Trump.
Tags: america,book,color,criticizes,first,hates,lady,malia,michelle,model,obama,office,people,president,role,Sasha,smooth,trump,whopping
Read More Comments Off on Why Millions Of Americans Miss The Obama's
Posted on 28 May 2014 by curvey in Featured, Much More
ARTICLE FROM huffingtonpost.com (Full story click here)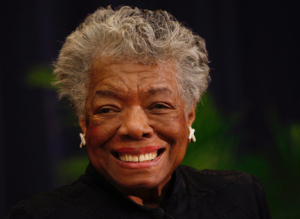 I do not throw around the word great to much. Micheal Jordan was great. The late King Of Pop Micheal Jackson was great. Dr. Martin Luther King Jr. was great. Muhammad Ali was great. The late Whitney Houston was great. N.W.A was great. Former guest on "Music Inner City TV" Big Daddy Kane is great. Larry Bird was great. So many you can call great.
But a TRUE great person left us at the age of 86, Dr. Maya Angelou. When ever I saw a interview with her on TV I sat and listened. Because when she talked it was like going to school because I always learned something from this great African American lady.
Yes I was a little bothered when she came out and supported Hillary Clinton in 2008 instead of then Sen. Barack Obama. The first African American who had a chance to be President.
But she had her own reason. As did another great person "Magic" Johnson and another great businessman, Bob Johnson. But that did not stop me from having profound respect for Dr. Angelou. Her good friend and former guest on "M.I.C-TV" Oprah was not happy too because Ms. O was a huge supporter of Sen. Obama.
But anyway Dr. Maya Angelou was a towering force for African Americans. Just a flat out dynamic legendary person. A great great poet, a actor, a writer and much more. Maya would write a poem and read it and it will leave you crying. Just the way she delivered the poem. So emotional and so deep. So much thought put into it.
The world is a much better place because of the GREAT Dr. Angelou. That is for sure. RIP Dr. Angelou. We all love you.  By the way I have to leave you with this. HEY YOUNG PEOPLE IF YOU HAVE NOT HEARD OF THIS GREAT PERSON…READ AND LEARN ABOUT THE GREAT DR. MAYA ANGELOU.  Gordon Curvey
Check out our "Music Inner City TV" store. Buy hats, posters, t-shirts, mugs and much more. SAFE AND SECURE! Please go to www.cafepress.com/musicinnercityentertainment.com
Tags: actor,african,ali,American,angelou,clinton,dr.,great,lady,maya,obama,oprah,passing,poet,supporter,writer
Read More Comments Off on My Thoughts On The Passing Of The Great Dr. Maya Angelou At 86.
Posted on 06 September 2012 by curvey in Featured, Politics
"One Man's Opinion" by Gordon Curvey
I don't know if you are a supporter of President Obama or Mitt Romney but I will tell you what. I am a supporter of President Obama and I am going to support his re-election for four more years.
This week I watched great speech after great speech at the Convention in Charlette. Unlike the BORING Republican convention in Tampa Bay where they told lie after lie after lie about President Obama. Remember one thing readers and that is from day one the right had one thing in mind and one thing only and that is to make President Obama a one term President of the United States. Period.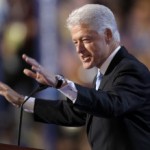 They had a meeting with Republican leaders on the day the President was sworn in to plan on making him a one term President. And they have tried to do every thing that goes against our President. Heck some of them still think President Obama is not a American. Or he is "not one of us"
But in Charlette I watched some of the best political speeches I have ever seen. First Lady Michelle Obama walked onstage in Tampa with a great looking dress and gave a great speech. She knocked it out the park. The governor of Ohio gave a great speech. He knocked it out the park.
Vice-President Joe Biden gave a great speech too. Brought the house down and yes he knocked it out the park. And the best hitters in my opinion were President Bill Clinton and of course President Obama. The President NEVER gives a boring speech. When he speaks it is like a African American minister giving a sermon on Sunday morning. I feel insprired every time I here a speech by our President. Real talk.
But to be truthful the best speech in my opinion was by President Bill Clinton. It was a 45 min political lecture by the former President. I am not going to lie. It was the best speech I have ever heard. He just broke it down about the Republicans and Paul Ryan and Mit Romney. Point by point and issue by issue. Bill Clinton is one thing folks…a politician and that is what he is. Clinton in my opinion won the race against Romney with his speech.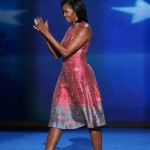 The Democratic Convention was the most diverse event I have seen. All races and creeds. Keep this in mind readers. And that is the Republicans only had 47 African American delegates out of thousands. Only 47!! That is not American folks.
So let's see what happens now that the two conventions are in our past. I hope President Clinton and others help out the President out on the road  to help re-elect President Obama so he can finish what he has started.
After all as Clinton said it is no way he can get every thing done the way President Obama wants in one term.  He has to have another term to help people get back to work.
If Mitt Romney and Paul Ryan wins well I might as well pack my bags and move to Africa or something. In my opinion if the Republicans win minorities are in trouble in America. This is a fact. It just cannot happen.
Gordon Curvey
Tags: American,charlette,convention,Democrat,fist,lady,michelle,mitt,obama,paul,president,race,republican,romney,ryan,speech,tampa
Posted on 04 December 2011 by curvey in Featured, Hip-Hop/R&B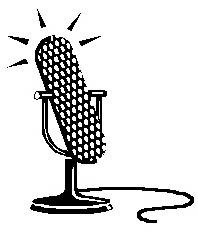 Listen to the latest edtion of 'SPORTS INNER CITY RADIO" PODCAST (Date 12-4-2011) Urban sports news and issues plus classic soul and exclusive sports interviews. Based in Seattle, Washington. It is 24-7 on-demand! CLICK HERE TO LISTEN TO THE PROGRAM.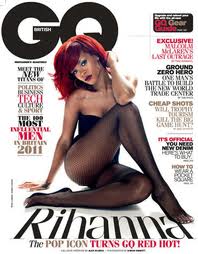 If you are a music fan you have to realize that Rihanna is a very talented and beautiful young lady. She has created her own style and image unlike many other young singers.
Some think she has gone over the line in some of her actions on stage during her concerts but most do not think that way because when you go to one of her concerts one thing for sure you will be entertained.
Yes the the situation with Chris Brown was not good. It was terrible. I was in Los Angeles with Twin Tammy J for the Clive Davis Awards and Grammy Awards when the incident took place.
Everyone wondered why Brezzy(Chris Brown) came to the Davis event by himself and did not talk to anyone on the red carpet. And then everyone's phones blew up about the problem of Rihanna getting beat up. It was CRAZY!
I just hope Rihanna finds a good man one day. But she is still young so I hope she takes her time and just concentrate on her career.
I hope she has a lot of role models she can look up to besides her parents for advice. I know she is tight with Jay Z. She has a long career ahead of her and wish her the best. Beyonce, Lady GaGa and Rihanna are three ladies who sing and entertain us too. Again, the future is BIG for Rihanna.     Gordon Curvey
Also listen to "M.I.C Radio" and watch "M.I.C-TV" via Ustream TV by clicking on the screen to the right. Celebrating 21 years of broadcasting!! Music Inner City!!
Podcast: Play in new window | Download
Tags: advice,beyonce,bio,career,chris brown,grammy,Jay z,lady,Lady GaGa,music,rihanna,seattle,style beautiful
Posted on 10 June 2010 by curvey in Featured, Sports
ARTICLE FROM si.com (Full story click here)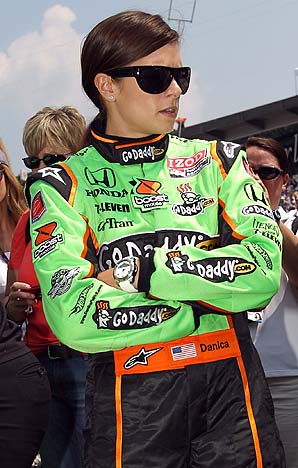 I noticed race car driver Danica Patrick came in second at a Indy Car race recently in Fort Worth Texas and I was very happy to see that happen.
Patrick is a very good driver who just happens of course to be a very nice looking female. And of course because of that she gets a lot of publicity. She is the spokesperson for a company that I use, Go Daddy.
And I think Go Daddy has got their monies worth in hiring her as a spokesperson. He has made great commercials for the company over the years including a new one with her grandparents.
Danica I don't think is well liked by fellow drivers because of all the off the course publicity she gets. Is it jealous feelings? I think so.
It seems Patrick is a very down to earth lady. I have seen her in different interviews and it seems her popularity has not got to her head.
 She races in the Indy cars and in stock cars. By finishing second last week it seems she is getting near to winning a race here in the U.S.
She has won a race but not in the U.S. We will be following Patrick and will do another story on her win she finally wins a race here in the U.S.
"Music Inner City TV" is on Comcast On Demand all over Western Washington state 24/7. Just grap your remote and go the "music" section and enjoy. We also have our programs right here via webcasts on "M.I.C News Magazine"
And watch video and more from MTV right here. Look for it on our home page and it is updated 24/7 with new stories and video.
Tags: danica Patrick,go daddy,Indy cars,jealous,lady,publicity,winning
Posted on 14 April 2010 by curvey in Featured, Much More
ARTICLE FROM nicolebitchie.com (Full story click here)
"One Man's Opinion" by Gordon Curvey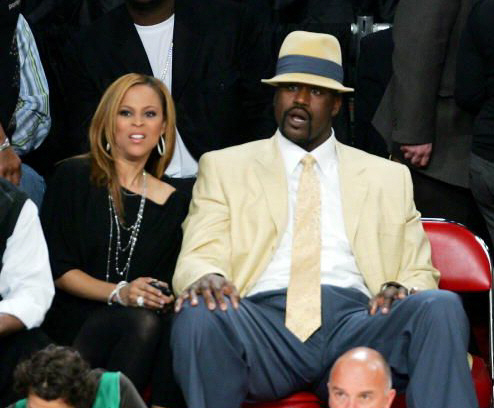 I watched the first show of "Basketball Wive's" on VH1 and was very disappointed. To me it was a program about a bunch of gold diggers who have the nerve to get on national TV and bash their ex husbands.
One so called female was a for real clown dancing at this "How Lo Can You Go" event by Ludacris. She was drunk and acted a for real fool.
Here is the thing that bothers me about this program. These ex wife's of NBA players or ex NBA players left these females with plenty of cash, so why would they bash there ex's on this program?
Also I am tired of seeing "motor mouth" sistas on these reality shows. Talking about how "cute" men are and how much cash they have and cars they drive.
Another reality show "Let's Talk About Pep" is the same thing. Motor mouth sistas talking about how cute this man etc.
Yo readers, how come the fella has to be "Mr. Handsome" or god's gift" Why not a normal dude that treats the lady like a lady should be treated? He may not be the best looking cat around just a real nice man? Think about it.
But Big Shaq O'Neal is saying enough is enough and wants to shut down production of this program.
Check out MTV with entertainment news, video and more RIGHT HERE! Plus watch HOURS of M.I.C-TV programs and much more right here on "Music Inner City News Magazine"
And why buy from our sponsors! IT IS SAFE AND SECURE!!!
Tags: inner city,internet,lady,magazine,mtv,music inner city,news,pep,podcasts,readers,reality shows,seattle,Shag,television,VH1,video,webcasts
Posted on 09 March 2010 by curvey in Featured
ARTICLE FROM huffingtonpost.com (Full story click here)
"One Man's Opinion" by Gordon Curvey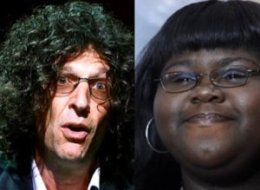 I CANNOT believe what so called "shock jock" Howard Stern said about Oscar nominee actress Gabourey Sidibe over the air about her size!
Please listen to his STUPID and yes RACIST comments about Ms. Sidibe by clicking the link above. I am real bothered by his comments. And I am bothered by his sidekick Robin saying what she said too! The question is WHY DID HOWARD MAKE THESE COMMENTS AND WHY IS THIS NOT BIGGER THAN WHAT IT IS?
First of all Gab will find work again!!! She is looking over new roles right now Howard!!! And not only that I am sure OPRAH AND SPIKE AND DENZEL AND TYLER PERRY and others will make sure she will have a job acting in a movie!!! What a STUPID thing to say that Gabourey will not find another acting job!!!
It hurts me as African American that Howard would say that about her and hurts me even more that Gab's African American sista would also make negative comments about Sidibe!!!!
Gabourey seems like such a down to earth young lady with a great personality. Yes she is a large lady. This is true. And hopefully she will shed some pounds for her health. But when she is ready she will. She does not need CLOWNS like Howard and Robin blasting her on national radio!!
And here is a question. What kind of talent does Howard have or Robin have? I think the pitbulls that Shorty trains on "Pit Boss" on TV have more talent than Howard and Robin!!!!!!!!!!! All Robin does is laugh and makes a stupid comment after Howard's stupid comments!!!! It is beyond me why he makes millions. He is a no talent!!
These comments made by Howard and Robin should make Sidibe work harder and show the fool and crazy Howard that she is going to work and she will continue to be a wonderful actress and a great lady.
What Robin should have said on the radio as a African American female is how proud she was of Gabourey to be nominated for a Oscar and how proud she was of Monique to win a Oscar!!!! Instead of the very negative things said. Those comments make me angry and also very very sad.
What Howard said about Gabourey Sidibe is FLAT OUT WRONG AND TERRIBLE! I hope you readers are as bothered as I am by his comments.
Tags: acting,actress,african American,bigger,blasting,denzel washington,fat,gabourey Sidibe,gordon curvey,hollywood,howard,howard stern,huffington post,hurts,jock,lady,millions,monique,movies,music inner city,national,negative,online,oprah,oscar,personality,pitbulls,Podcast,precious,radio,robin,seattle,shed,shock,shorty,sista,size,spike lee,stern,stupid,talent,tyler perry,unfair,washington,webcast,weight,young