Tag Archive | "league"
Posted on 15 April 2018 by curvey in Featured, Sports
"One Man's Opinion" by Gordon Curvey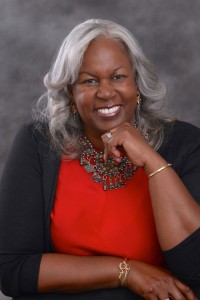 Above is a story about the great Jackie Robinson's daughter speaking out about how African American MLB players are scared to speak out like NBA/NFL players. This is very very sad and wrong too.
As you know I have sent you a few emails and texts regarding the lack of diversity when it comes to African Americans in MLB. So far you & the rest of the sports media have just looked at my emails/texts and said "Oh it is just Gordon running his mouth again. He is a black racist"
But I am not a black racist!! I am concerned about a sport in MLB that is only 8% African American. A sports where teams like our Mariners have one or two or even zero African American players. Dee Gordon on our Mariners does not have anyone on the team he can relate.
Concerned when I see basically all white crowds at Safeco and other MLB parks. Concerned when I see a great manager like Dusty Baker being at home or going fishing instead of being a manager of a MLB team. He was fired AFTER ONLY TWO SEASONS IN WHICH HE WON TWO DIVISION TITLES!! This was flat out WRONG readers. The new manager of the Washington Nationals will be a FAILURE if he does not win the division title and then go to the World Series!!!
Concerned that their is only ONE African American manager in MLB. Concerned that most young African American kids cannot name more than three MLB players but can name Curry's jersey number, shoe size and scoring average etc.
With the sports media in Seattle mainly white they do not have sensitivity and concern or knowledge of the topic I am talking about here. This is just a fact.
I hope a guy like Aaron Levine will use his segment where he speaks out on issues and speak out about how white MLB is in America. here on JR Day. I will be very very disappointed if Levine does not. Because I like Levine because he is not scared to talk about issues like the Sodo/Key Arena situation etc.
Chris Rock spoke out on this in his HBO piece (more of story below)
As a African American I do not see players like CeCe Sabathia or David Price or Matt Kemp or Dee Gordon or Curtis Granderson etc doing commercials on tv like NBA and NFL players and even a PGA player like Ricky Fowler or a tennis player like Serena or a NASCAR driver like Dale Jr and more are doing.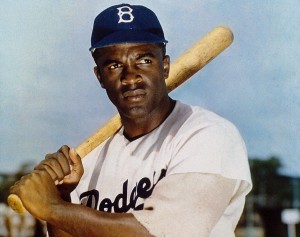 I am VERY happy that Jackie Robinson's daughter spoke out and told the truth. Hell I am very happy the Cleveland Indians will stop using Chief Yahoo soon. BUT the hell with soon. THEY SHOULD STOP USING THE RACIST CHIEF YAHOO ON HATS ETC RIGHT NOW!!
Jackie Robinson Day in MLB is a freakin joke!! Mr. Robinson would not be happy if he was here today. Folks I am NOT talking about MLB players from South America like Robinson Cano or Nelson Cruz etc who are "people of color" I am ONLY discussing the lack of African Americans on the field, in the stadiums, as managers and in management. And also why DO YOUNG AFRICAN AMERICAN KIDS TURN TO HOOPS/FOOTBALL BY AGE 12!
The RBI League is not enough and a few new programs. Something is not working when it comes to African Americans and MLB. Something big time wrong here on Jackie Robinson Day.
Comments: gcurvey@yahoo.com  or facebook.com/gordon.curvey  or twitter.com.gcurvey
Tags: afraid,chief,cleveland,curry,daughter,dee,gordon,hats,issues,jackie. robinson,league,mariners,MLB,players,racist,RBI,relate,scared,sharon,spoke,white,yahoo
Read More Comments Off
Posted on 09 April 2013 by curvey in Featured, Sports
ARTICLE FROM usatoday.com (Click here for full story)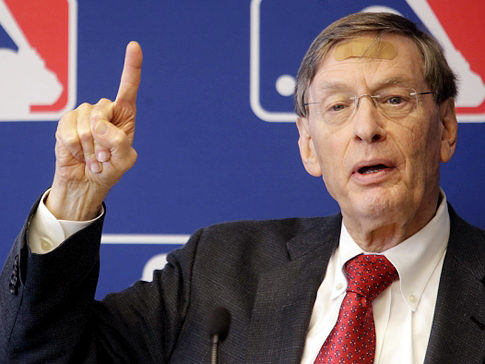 I saw this happening folks. I look at our Seattle Mariners and I no why a task force is being started by MLB head Bud Selig concerning the alarming decline of African Americans playing Major League Baseball. Our Mariners have zero African Americans on the team this year. This is sad readers.
Currently 7.7% of players in MLB are African American. Why is this alarming to Mr.Selig and many others? Well look at the NBA and NFL. Enough said. MLB has done a TERRIBLE TERRIBLE job in marketing to the African American community. They have started the RBI League to "try" to reach young inner city kids but that is token and it is not working.
Young African American kids are turning to football and basketball when they turn 11 or 12 years old and can care less about playing baseball. When a African American kid turns on the TV they see LeBron James, Dwayne Wade, Shaq, Kevin Durant, Kereem, Magic, Kobe, the Manning Brothers, Drew Brees, Chris Paul, Charles Barkley and more. The only MLB players you see are Ryan Howard for Subway and that's about it. Locally we see former player Jay Buhner doing commercials for goodness sake!! Yes Jay Buhner folks.
Young inner city kids need to see more African American baseball players doing marketing like CeCe Sabathia, Matt Kemp, Adam Jones, Torii Hunter and the Upton Brothers etc. When they see these players they might say "I want to play baseball like Matt Kemp"
As I type this blog, the Mariners are playing the Houston Astros here in Safeco Field. Readers I am searching to see ONE black face in the crowd. The three games so far at Safeco I turn on the TV and cannot find ONE African American in the crowd. Something is very very wrong on the field and off when it comes to African Americans and Major League Baseball.
So Commissioner Selig is starting this task force to see what in the world is going on when it comes to the huge decline of African Americans playing Major League Baseball.  I am glad to see Hall of Fame member Frank Robinson on the task force. As a sports fan it hurts to see the Seattle Mariners with a all white team along with players from South America etc. This week the Texas Rangers will hit Seattle with another team that has zero African Americans on the team. A African American manager but no African American players. WHAT? Their will be two teams on the field with ZERO African Americans on the field and in the dugout. Something is wrong.
This week a new movie on the late great Jackie Robinson hits the theaters. And on the 15th it is Jackie Robinson Day in MLB. I will be writing another story on my views of MLB and celebrating Jackie Robinson Day right here in the next few days. Comments? gcurvey@yahoo.com    Gordon Curvey
-Watch "Music Inner City Internet TV" covering politics, entertainment and more PLUS music videos! Just click the screen to the right and enjoy the show!/Music Inner City Store! Check it out!! HATS, T-SHIRTS, MUGS AND MUCH MORE!! SAFE AND SECURE!! www.cafepress.com/musicinnercityentertainment
Tags: 7.7%,african,American,baseball,bud,crowd,decline,field,force,jackie,league,major,mariners,NBA,nfl,players,playing
Posted on 02 January 2012 by curvey in Featured, Hip-Hop/R&B
ARTICLE FROM hiphopdx.com (Full Story Click Here)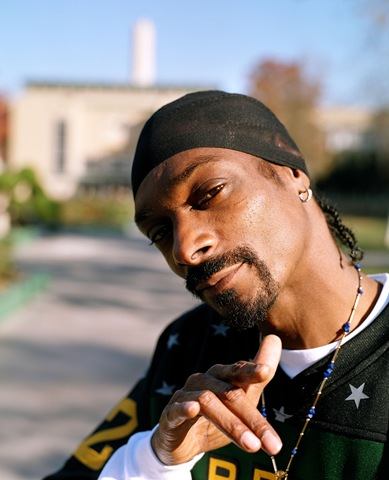 Ran across this story and I said YEAH another story that is not really reported on by the major media. BUT let Snoop Dogg get caught with bud or hit his wife then CNN or MSNBC or Fox News will be leading off their news cast with the news.
But here is a POSITIVE story of a brotha who is a hip-hop legend and who is about giving back to his hood the LBC in Cali. While other hip-hop/rap artists are one hit wonders, "The Doggfather" has lasting power for sure. He is about to turn 40 big has kept his name in the game sort of speak.
Movies, TV, and music, Snoop is doing it all. He is a entertainer and businessman and a cat who wants to help the kids in the inner city through his "Snoop Dogg Football League"
The league is not just about playing football. To be part of his league the kids have to keep up their grades in school and get a good education or they cannot play in his league. That is great readers.
Recently Big Snoop co-hosed the legendary game show "The Price Is Right" with comic Drew Carey. Money from the show to support Snoop's youth football league. I think this great and a big shout out needs to go out to the folks at "The Price Is Right" for allowing this to happen.
So I want to say thanks to "The Dogg Father" for what he has done for hip-hop and West Coast music and what he is doing for the kids. Keep doin what ya doing Big Snoop!!
Tags: drew carey legendary,football,league,money,snoop dogg godfather,west coast
Posted on 22 September 2010 by curvey in Featured, Hip-Hop/R&B
ARTICLE FROM theludacrisfoundation.org (Full story click here)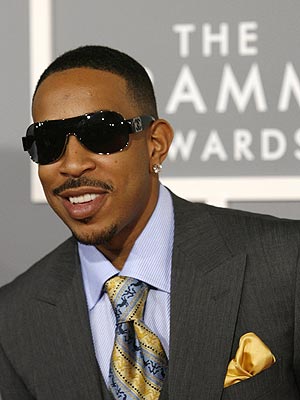 I have wrote about this before but I am going to write again about it. And that is cats like Ludacris fakin the funk with the his Ludacris Foundation. A organization started to help youth be the best they can be etc.
His mom helps him runs the foundation. But here is the major problem I have with guys like Ludacris and even Snoop Dogg.
While it is great what he is doing for the youth with his foundation, Luda says one thing and raps about another.
Have you listened to some of Luda's songs and lyrics? He often raps about what he is going to do to a b…h or what uses the "N" word and how big a females p…y is and he is going to put his d..k in a female etc. Readers is this a role model for kids? Is this what kids should look up to in a role model?
I have a big problem with cats like Ludacris who do one thing and says another. Sorry to say, Snoop Dogg is in the same boat.
Snoop has his youth football league down in Southern Cali. This is great. Kids cannot play in his league unless they are doing good in school. BUT like Luda, have you listened to Snoop's lyrics? He OFTEN raps about smoking bud, and other negative lyrics. But then he turns around and talks to kids about positive stuff. Is this right? I say no.
I had a chance to interview Snoop's mom a few months ago here in Seattle, Evangelist Beverly Brodous Green. A very nice down to earth lady and I can tell she is proud of her son, but she also is unhappy with a few things with her son too. All mothers want the best for her kids. Snoop's mom is no different.
So in ending, this is just my views. If you are going to preach to kids about right and wrong. And if you are going to be a REAL role model, then act like it truly. Not half way. Don't say one thing and do another.  This is "One Man's Opinion" by Gordon Curvey
For urban sports news and issues PLEASE log on to "Sports Inner City Online" at www.sportsinnercity.com
Ustream TV, Sports Inner City Radio podcasts, previous stories, ESPN "Right Now" video and more. One of only a few urban sports websites on the Internet!!
Tags: bud,football,foundation,interview,league,ludacris,lyrics,school,sex,snoop,youth