Tag Archive | "legend"
Posted on 28 June 2017 by curvey in Featured, Much More
ARTICLE FROM hiphollywood.com (Full story click here)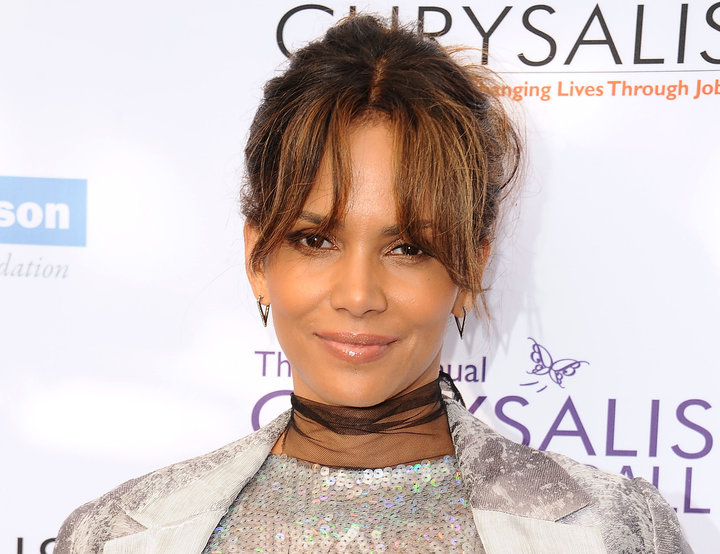 We have followed her career and the men have always said DAMN SHE IS FINE!!
After two decades men are still saying those words readers. And oh yeah she is a Academy Award winning actress.
But Halle Berry has something to say to the black community. We have to do more than talk about work in our community. We have to do some work.
Ms. Berry wants to say people have to do more than scream "Black Lives Matter" People in the community have too dig deep and give back in our communities and do some work.
The Academy Award winning actress wants to say a few things to her Hollywood friends say they support the "Black Lives Matter" movement.  She is tired of folks running their mouths but then do nothing to help make a change. I hear Halle on this!!
Berry said she is "tired" of folks complaining. She said recently "In my world, I get so tired of people complaining about oh Black lives matter and they pontificate and pontificate about it, and I say, well what are you doing about that? It may not seem significant to you, but that's how we start. Have you called your local politicians? Have you written a letter?"
Halle Berry went on to say "I don't have time for people who talk the talk but don't walk the walk" SAY THAT MS. BERRY!! I feel the same. That is why I respect singer John Legend and Lebron James the our Seattle Seahawks Micheal Bennett and his brother.
Unlike Micheal Jordan and Tiger Woods and even Kobe Bryant, and many Hollywood stars and music stars, Berry and the Bennett Brothers and John Legend and Lebron are not afraid to speak out on issues when it comes to the African American community. It think this is great for them to not sitting back on their cash. They want to make a difference.
Comments:gcurvey@yahoo.com or facebook.com/gordon.curvey or twitter.com/gcurvey
Tags: academy,actress,award,bennett,berry,black,community,complaining,difference,halle,james,john,jordam,lebron,legend,lives,matter,micheal,movement,significant,support,tiger,tired,woods
Read More Comments Off on Halle Berry Wants Folks To Do More Than Talking
Posted on 15 March 2016 by curvey in Featured, Hip-Hop/R&B
"One Man's Opinion" by Gordon Curvey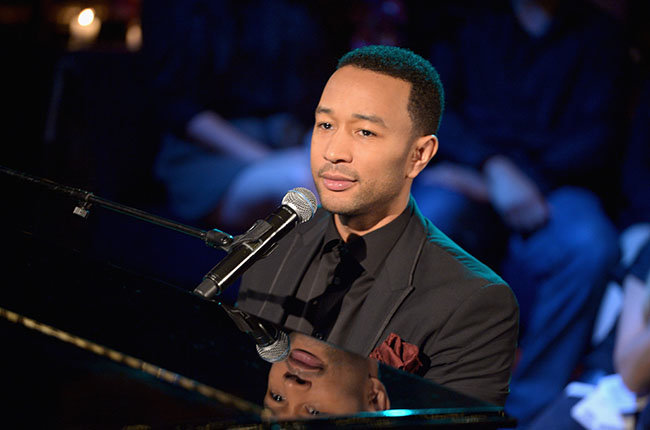 I have learned to respect singer John Legend. We all know he is a great singer and songwriter. A Grammy and Oscar winner.
But I am also learning to respect Legend not only for his singing, but because he is a community activist. John is using his platform as a performer to help change a way of thinking about problems in the inner cities of America.
Legend is a member of President Obama's "Brother's Keepers" organization to help young African American boys in America. The group also has former guest on "Music Inner City TV" Tyrese Gibson and others in the group.
John Legend was born in 1978 in Xenia, Ohio. He is one of four children of Phyllis Elaine and Ronald Lamar Stephens. In his childhood, Legend was homeschooled on and off by his mom. Like many other African American singers, he started singing in church. I hear this from guests all the time.
He started playing the piano at age seven. At age 12, Legend attended North High School. He attended the University Of Pennsylvania where he studied English and African American literature.
In college, John served as president and musical director of a co-ed jazz and pop froup called Counterparts. His lead vocals on the group's recording of Joan Osborne's "One Of Us" received critical acclaim landing the song on the track of the 1998 "Best Of Collegiate a Cappella compilation" CD.
And I guess the rest is history. He has went on to become a superstar. But like I said I am respecting Legend more because of his speaking out on issues in the African American community.
Most performers sit back and count their money and buy cars and boats and expensive stuff. Which Legend may also do. But unlike others, he has also decided to use his name to speak out on issues. Like for instance he and Donald Trump Jr. recently had a Twitter battle about Trump Sr.
Big shout out to John Legend. A man I have learned to respect on stage and off and you should too!!
Tags: activist,african,American,childhood,community,grammy,issues,john,legend,obama,organization,oscar,performers,piano,Politics,president,respect,singer,songwriter,trump
Read More Comments Off on I Have Much Respect For John Legend
Posted on 01 November 2010 by curvey in Podcast
A entire program of "Music Inner City Radio" on 1150am KKNW in Seattle, Washington (U.S.) Entertainment and urban sports news, classic soul and new and recent hip-hop and r&b. Included on this show is a great interview from 2001 with music legend and Seattle native Quincy Jones.
Tags: kknw,legend,native,program classic,Quincy Jones,seattle
Posted on 20 April 2010 by curvey in Featured, Hip-Hop/R&B
ARTICLE FROM chicagotribune.com (Full story click here)
"One Man's Opinion" by Gordon Curvey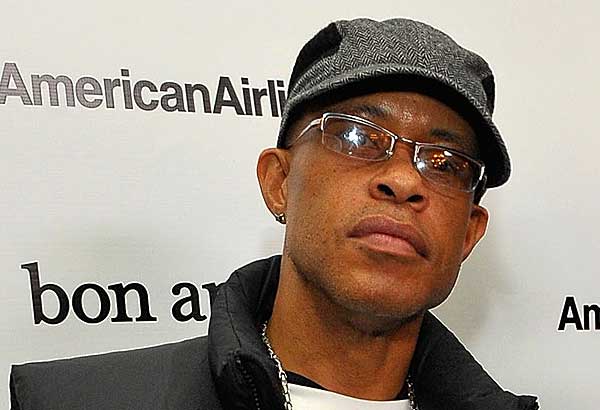 Rap/Hip-Hop legend Guru has passed away from cancer at 43. Guru was a guest on Seattle's Music Inner City three times over the years.
A friend of mine, Walt Atkinson was one of his favorite fans. And he was one of my favorite artists too. Guru and DJ Premier formed a dynamic duo in the rap/hip-hop world.
They formed the group Gangstarr and put down many hits over the years in their own great way. They had their own style. When you turned on the radio you knew who they were right away if you knew about urban music.
A lot of young artists need to study video of Guru and Gangstarr. They were vets who knew how to entertain a crowd unlike many artists of today.
Every time I interviewed Guru it was a great interview. Sorry to say I lost my interviews with Guru in my terrible fire I had a few years ago. But I have the memories of myself kickin it with a true legend….Guru.
Hey Guru, thanks for all the great music you left us and thanks for all the interviews you did with M.I.C-TV. R.I.P bro.
Will be playing videos of Guru in the next M.I.C-TV/Radio.
Tags: cancer,dj premier,duo,favorite,gangstarr,guru,hip-hop,interviews,legend,music,passes,radio,rap,seattle,urban,videos
Posted on 16 March 2010 by curvey in Featured, Sports
ARTICLE FROM pga.com (Full story click here)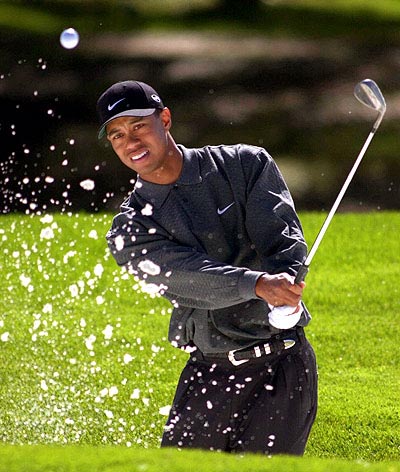 Well it is about time. The #1 player in the world of golf Tiger Woods is returning to competition on the course at the 2010 Masters in April.
I know fans are happy, CBS, NBC, ESPN, ABC etc is happy, advertisers are happy.
If you are a golf fan, you are happy that Tiger is returning to play.
With Woods returning, that is more cash for everyone. No matter what you think about the problems of Tiger's love life, one thing is for sure. He is the best golfer maybe in the history of the game and the game needs Tiger Woods.
Yes certain players on the tour blasted Tiger about his problems. Even a older legend like Tom Watson said some things about Tiger. But I am sure Tiger will make folks forget all that win he starts kicking their butt on the golf course and wins events just like before.
Commercials are running already on CBS about the Masters and the return of Tiger. When Tiger arrives at Augusta, it will be one of the biggest days in the history of sports on TV or TV period besides President Obama taking office.
I will be watching. Like I said before the only time I watch golf is when Tiger is near the lead and maybe John Daly. That's it.
So welcome back Tiger. The sports world needs you and golf needs you. I hope Tiger learned from his huge mistakes and becomes a better man, a better husband and a better father.
BREAKING NEWS: You can now watch ESPN's "Right Now" right here on "M.I.C News Magazine"!! Basketball, football and baseball news and much more. Updated all the time, 24 hours a day!!
"Music Inner City News Magazine" The #1 urban online magazine in the Northwest (U.S)
Tags: 24/7,abc,advertisers,augusta,baseball,basketball,cbs,comcast,espn,football,golf,hip-hop,history,john daly,legend,magazine,masters,nbc,online,Podcast,pop,president obama,r&b,rap,right now,tiger,tiger woods,tom watson,tv,updated,urban,webcast,win,woods
Posted on 09 March 2010 by curvey in Featured, Hip-Hop/R&B
"One Man's Opinion" by Gordon Curvey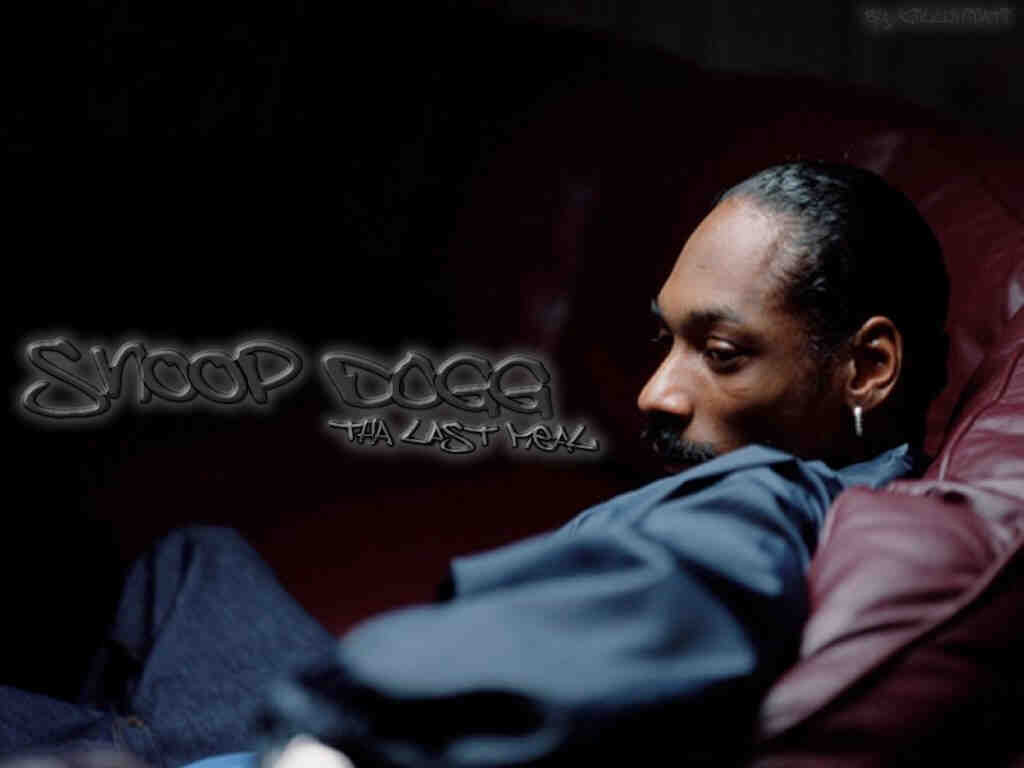 This past Friday and Saturday rap legend Snoop Dogg was in the Seatown to perform at the Showbox Sodo. And I want to tell you my feelings as a vet in this music game.
First of all I tried like hell to obtain a one on one interview with Snoop via the phone or in person but again got nothing as far as a interview. The only time I have interviewed Snoop was at the B.E.T. Awards in L.A. a few years ago for a minute.
I will keep trying and maybe the Dogg will finally do a interview with us at Music Inner City TV and Music Inner City News Magazine. I have enough videos by Snoop to do a great program. A "Snoop Dogg Special"
Anyway, the Friday show was sold out. I was told by Snoop's manangement that I was allowed to cover the Saturday show to write about it here at M.I.C News Magazine.
I got to the venue around 10:45pm because I was told Snoop would hit the stage around 11pm. But I know the game folks. If I was told 11pm, that meant midnight. I was right. The crowd waited for more than a hour before Snoop finally hit the stage. He hit the stage about 12:10am But before that, the crowd started to boo. Then the lights finally went down and the show started.
Snoop's set started with a short film with Snoop from one of his movies etc. That lasted about a minute or so and then Snoop pimped on stage. The crowd went CRAZY!
By the way, there was people of all races and ages at the show. Even little kids, which I did not understand with all the language being used by Snoop. There was people from 12 to 60 in the crowd.
Snoop started to perform all of his hits from "What's My Name" from earlier in his career to his recent hits "I Wanna Rock" and "Gangsta Luv" The crowd was jumping and dancing to all of his hits.
One thing for sure, their was plenty of folks in the crowd taping some of the show on their cell phones so most likley you can go to You Tube and see videos from the Seattle show. I was not one of them doing that.
Since I was told no for a interview with Snoop, I went to the show to watch it and review it for the thousands of you who visit our site. I knew I was going to watch a vet at work and that is what I saw.
Snoop along with a few of his homies like Daz and Kurupt put on a show done by vets in the rap game. The same thing happened when I went to shows by Ice Cube and DJ Quik. All three of them can perform hit after hit for their fans unlike young performers who have only a few hits in their bag.
I think everyone left the Showbox satisfied. It was a good performance by a cat who knows what he is doing on stage to satisfy his fans. A big shout out to big Snoop Dogg for his longevity in the music industry. Keep doing what ya doing SD!!
"Music Inner City News Magazine" Entertainment and urban sports news, politics, webcasts and podcasts, MTV News, links and more!
The #1 urban online magazine in the Northwest (United States).
Tags: B.E.T,career,daz,DJ Quik,fans,game,gordon curvey,hip-hop,homies,ice Cube,industry,interview,kurupt,legend,longivity,mtv,music,online,opinion,perform,performance,Podcast,radio,rap,seatown,seattle,showbox,Snoop Dogg,television,tv,vet,washington,watch
Posted on 05 March 2010 by curvey in Featured, Sports
"One Man's Opinion" by Gordon Curvey
Well former B.E.T owner Bob Johnson finally got tired of owning a basketball team and sold it MJ. The person some people say was the greatest basketball player of all time. I say Magic Johnson though.
Jordan has a very very hard job ahead of him. Will he want to keep Hall of Fame member Larry Brown next season as the head coach? This will be interesting because truth be told the Bobcats have improved this year under Coach Brown.
They have a few pieces in place to have a good team with some added additions. They Have Gerald Wallace and Stephen Jackson on the team. The question is this how will MJ be as a owner?

Because MJ might have been a great great player but so far as a GM in Washington and with Bobcats in another position, he has not done a good job. Let's just tell the truth folks. (yours truly Gordon C. with MJ pic to the right)
One thing for sure it is great that MJ is involved in the NBA in anyway because he is a basketball icon. A sports icon. A flat out legend. I know David Stern is happy to have him around too.
Will he be a owner like Mark Cuban of the Mavericks? Who is at EVERY game sitting right behind the bench of his team? Who knows we will see.
Everyone will be watching Jordan to see what he can do to make the Bobcats a team that can make the playoffs in the future and draw some fans to the arena because when you see a Bobcat game on TV, you will notice a whole lot of empty seats.
So let's see what the REAL KING (not James) can do as the new owner of the Bobcats in Charlotte.
"MUSIC INNER CITY NEWS MAGAZINE" The #1 urban online news magazine in the Northwest!!
Be sure to listen to "Sports Inner City Radio" right here on "S.I.C-Online" Urban sports news and issues from the studios of "Music Inner City TV" in Seattle, Washington.
"Music Inner City TV" is the ONLY locally produced urban music video/interview program in the Northwest (U.S.) On the air for going on 20 years!!
Part 2 EXCLUSIVE webcast from the 2010 Clive Davis Pre-Grammy Party in Los Angeles is now online!
Tags: audio,basketball,bobcats,Charlotte,inner city,interviews,johnson,king,legend,Magic,mavericks,Michael Jordan,MJ,music,music inner city,northwest,online,opinion,owner,player,seattle,sold,Sports,stern,team,webcast
Read More Comments Off on Micheal Jordan New Owner Of The Charlotte Bobcats