Tag Archive | "Lil Wayne"
Posted on 09 October 2011 by curvey in Featured, Hip-Hop/R&B
ARTICLE FROM hiph0pwired.com (Full story click here)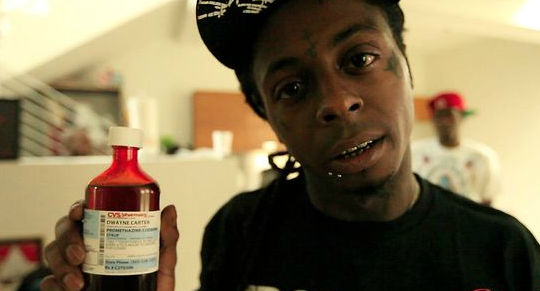 People just think of Lil Wayne as a rapper who has served jail terms and has had drug problems etc. But I am here to tell you one thing. Weezy is a very intelligent dude.
I have seen him on "First Take" on ESPN and he knows a lot about sports and and can speak clearly about about football, basketball and other sports.
Plus he is a great businessman who is making tons of cash from Young Money Records. And the thing is he is still a young man who still has a lot ahead of him.
So now Weezy has put out a public service announcement about the dangers of young people drinking syrup and he also talks about the passing of Apple founder Steve Jobs.
How many rappers you know would put out a public service announcement to speak to the masses? I don't know of any.  I think it is great for Lil Wayne to do this.   Gordon Curvey
Here is the public service announcement by Weezy.
Tags: announcement,drug,espn,inellient,Lil Wayne,rapper,weezy
Posted on 21 March 2010 by curvey in Featured, Hip-Hop/R&B
ARTICLE FROM hwheard.com (Full story click here)
"One Man's Opinion" by Gordon Curvey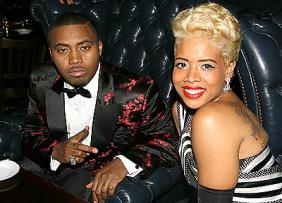 To many times we hear of negative stories concerning hip-hop and rap artists. To many times we read about rappers going to jail for different reasons like Lil Wayne, T.I and others. But here is a POSITIVE story.
Nas is going back to obtain his high school degree that he did not get when he was younger. This a very positive story.
He is saying to his fans and to youth all over that a high school education and a degree is important. And Nas is saying also that he is a role model and wants young inner city kids to take education serious and to go to school and get a education.
Yes we read stuff about Nas and his wife Kelis who is also a entertainer and their kind of nasty divorce in the news etc, but this story needs to be told too folks!!
As a OG in the music game, Nas is one of my favorite artists. Truth be told, he has not got the recognition he should get. Not to many cats can throw down lyrics like Nas. He tells a story about politics, relationships, life in the "hood" and more. Nas is a true hip-hop king!
Shout out to Nas for saying to kids, "Stay in school and get your education".
LISTEN TO THE LATEST "MUSIC INNER CITY RADIO" PODCAST ON SEATTLE'S 1150AM KKNW RIGHT NOW!! Just click the "podcast" link above.
"Sports Inner City Online" is a spinoff of Seattle's own "Music Inner City TV" the ONLY locally produced music video/interview program in the Northwest. On the air for almost 20 years!
"Sports Inner City Online" features urban sports news and issues, "Sports Inner City Radio" podcasts, Ustream TV and more. It is one of only a few urban sports websites on the Internet.
It is at www.sportsinnercity.com
Tags: degree,divorce,education,entertainment,gordon curvey,high school,hip-hop,issues,kelis,kids,Lil Wayne,Music Iner City TV,nas,One Mans Opinion,online,podcasts,positive,rap,rappers,school,seattle,Sports Inner City City,T.I.,tv,ustream tv,washington,webcasts