Tag Archive | "Los Angeles"
Posted on 17 June 2018 by curvey in Television Show
Seattle, Washington based "Music Inner City TV" webcast. From Los Angeles and the 2018 Pre-NAACP Awards red carpet. Hosted by Brianna Michelle Redman. Interviews and of course hot hip-hop/r&b and pop music videos many I am SURE you have not seen.
If you Don't see the video and are using Windows XP IE 8 or belowclick here to download google chrome to view the show
Tags: awards,based,carpet,hot,image,interviews,Los Angeles,naacp,pop,r&b,red,seattle,sure,videos,washington
Read More Comments Off on "Music Inner City TV" Webcast: 2018 Pre-NAACP Image Awards Event
Posted on 10 August 2012 by curvey in Featured, Sports
ARTICLE FROM latimes.com (Full story click here)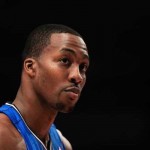 Well the Los Angeles Lakers are going to have another great center to roam the middle in Dwight Howard. He will follow Wilt, Shag, Miken and Kareem.  It is amazing that the Lakers always obtain great centers to play for them. How does this happen? It is crazy. But anyway it has happned. Dwight Howard will be playing for the Lakers. Wow!
Howard will join two of the greatest players of all time on the Lakers, Steve Nash and of course Kobe. Yes Nash is 38 and Kobe is 34. But Nash can still play at  his age as long as the Lakers control his minutes and the same for Kobe. Dwight also joins Pau Gasol and Ron Artest to make a dynamite starting line up that will be very hard to beat. PLUS the Lakers signed Antwon Jamiason during the off-season. A proven vet who can get 20 at any time.
If you are a NBA fan you have to be excited to see this trade happen. I have a friend who says I am a NBA fan instead of a writer. I have to admit now that yes I am a fan. I love basketball. It is my favorite sport BY FAR. I can watch a NBA game, college game, high school game etc. I love the game of basketball.
Dwight Howard just had a back operation and may not start the season but that is O.K. He is a Laker and will play. Howard has personality, a smile and is a killer on the court. he will shut down the middle big time for the Lakers. He blocks more shots than any player in the NBA. The only problem I have is this readers and it could be a big problem.
Age may come into play with the Lakers.  Kobe is 34. Nash is 38,  Gasol is 31 and Artest is 33.  Head coach Brown will have to do a great job in trying to manage minutes for his older players.  This a fact. But all one is for sure. Howard, Kobe, Gasol, Nash and Artest keep in great shape so let's see what happens next season when it comes to minutes.
I am listening to L.A. sports radio and the fans and media are excited.  Man cannot wait to see the games between the Lakers and the improved L.A. Clippers next season. And also when the Lakers meet the champs….Miami Heat and other games. It will be off the hook.
Since our beloved Seattle Sonics left town in 2008, I have followed the L.A. Lakers. This goes back to when I was young. The Lakers and the Sonics were my favorite teams. Thank god for NBA-TV. Counting down the days until the start of training camps and the start of the NBA season.      Gordon Curvey
New "Sports Inner City Radio" podcast coming at ya a little later on Sunday. Urban sports news and issues PLUS classic soul and smooth jazz music and sports interviews. A one of a kind broadcast from the Northwest.
Tags: age,artest,champs,clippers,dwiight,game. blocks,Gasol,howard,kobe,lakers,Los Angeles,media,miami,NBA,pau,personality,radio,Sports,superman,trade,wilt,wow
Posted on 13 October 2011 by curvey in Featured, Hip-Hop/R&B
"One Man's Opinion" by Gordon Curvey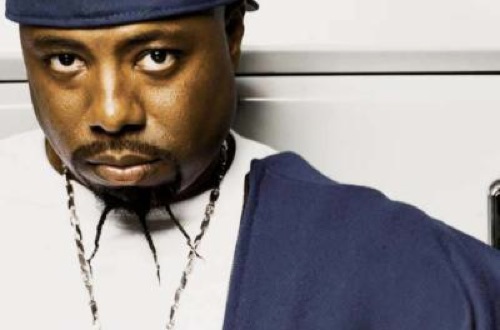 I was watching music videos today with E-40 and WC in them and I thought I would write a short piece about the two artists. Who I feel do not get respect they should.
These two artists are legends. THE HELL with west coast legends. They are legends period! When you turn on the radio and you hear 40 or WC you know who it is right away. They have have their own style.
Some people think Snoop Dogg stole some of 40's off the rack comments about anything from rims on your car to the girl you are with.
If you talk to 40 about this he might get upset. Real talk. In reality Snoop has blown up big time and is a household name. 40 is well known in the hip-hop game but you really cannot say he is a household name.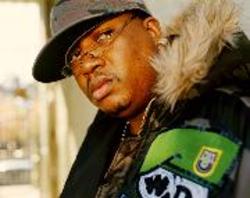 WC is Los Angeles to the max. He is unique. He has his own way of dancing and his own way of putting down the lyrics behind the mic. He made a name for himself back in the day with the group WC and The Mad Circle.
He is not a rapper who just gets on the stage and grabs the mic and holds his nuts. He is a rap entertainer in my opinion. He and 40 should be in the VH1 Hip-Hop Hall Of Fame. If Too Short is in, so should 40 and WC. This is real. Why they are not in their is beyond me.
When you here folks discuss the best rappers of all time, WC and E-40 are not mentioned. THIS IS BS readers in my opinion. Both of these fellas are legends and it is time for them to get full respect. If Busta can get full respect and be part of the Cypher on the BET Hip-Hop Awards with other rappers, then so should 40 and WC.  HELL YEAH!!
Watch "Music Inner City TV" LIVE!! via Ustream TV on the #1 urban news magazine on the net from the Northwest "Music Inner City News Magazine" www.musicinnercity.com  Click the Ustream screen.
We will feature music videos, exclusive interviews, sports news and more LIVE from the studios of "Music Inner City" in Seattle, Washington. The show airs FRIDAY NIGHT AT 11:10PM PACIFIC TIME. Hope you can watch!!
Tags: e-40,entertainer,hip-hop,Los Angeles,opinion,rapper,too short,VH1,wc,west
Posted on 23 March 2011 by curvey in Featured, Hip-Hop/R&B
ARTICLE FROM cnn.cor (Full story click here)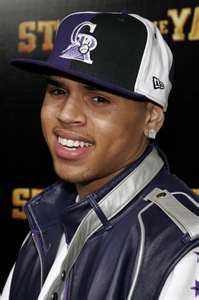 Singer Chris Brown it seems will never be able to get away from the beating up of singer Rihanna in Los Angeles a few years ago. It just will not happen. I was in L.A. when the incident happened.
Yes he recently topped the charts with the hot track "Dueces" but did you see Brown all over the place like he was before the Rihanna incident? No you did not.
The other day Brown found himself AGAIN getting upset. Why? Well Robin Roberts of Good Morning America went on to ask Chris about the Rihanna incident. That is a ticking time bomb these days when ever some one asks about the Rihanna incident.
So please read the link above to see what happened when Roberts asked Brown about Rihanna. Their has been numorous incidents where Chris has blown up when asked about the incident with Brown hanging up in the middle of a interview including here on KUBE93.
When will it stop for Chris Brown? It seems never. Hang in the Brezzy!!  Gordon Curvey
Watch "Music Inner City TV" on Comcast On Demand all over Western Washington state 24 hours a day!! Just go to "get local" and then "around the sound" and enjoy three to four programs ANYTIME!!
Tags: brezzy,chris brown,GMA,Good morning america,interview,Los Angeles,rihanna,robin Roberts,singer
Posted on 10 March 2011 by curvey in Featured, Much More
ARTICLE FROM bvnewswire.com (Full story click here)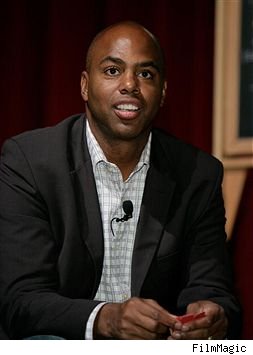 Former guest on Seattle's Music Inner City TV Kevin Frazier (pic with yours truly with Frazier on M.I.C-TV on the right) will soon become a co-host on the TV Hollywood gossip program "The Insider"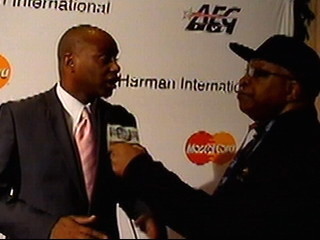 Frazier will make the move from being a reporter for the long running "Entertainment Tonight". We here at "Music Inner City" interviewed Frazier last year in Los Angeles at the Clive Davis Pre-Grammy party.
He used to be a sports reporter/anchor with ESPN and still does some sport with the Versus Network. He told me he still loves to do sports but also loves to report on what is going on in Hollywood.
Shout out to Kevin for being one of only a few African Americans reporting on what is going on in Hollywood.   Gordon Curvey
In the Seattle area watch "Music Inner City TV" on Comcast On Demand 24 hours a day all over Western Washington state. Go to "get local" and then "around the sound" and enjoy the programs.
Celebrating 20 years of broadcasting in the Northwest.
Tags: entertainment tonight,hollywood. kevin frazier,Los Angeles,the insider,versus