Tag Archive | "magazine"
Posted on 31 December 2017 by curvey in Featured, Much More
ARTICLE FROM huffingtonpost.com (full story click here)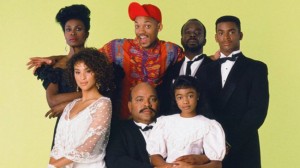 I was looking online for stories to talk about on my two websites "Music Inner City News Magazine" and "Sports Inner City Online" www.sportsinnercity.com And I saw information about actor Will Smith and I said this is kind of interesting.
Some of you reading this were not even alive when Will Smith first came on the scene as part of the hip hop group Jazzy Jeff and the Fresh Prince which had a big hit with "Parents Just Don't Understand" in the late 80's. And that was the start of super stardom for Will Smith. Man..no one knew how huge of a performer Smith would become.
In the early 90's a TV show was made to make Smith a star on tv and in music. The program was called "Fresh Prince Of Bel-Air". It became a instant hit. It was a very funny show with a great cast.
Of course the star of the show was Will Smith. "Fresh Prince Of Bel-Air" lasted a long time on tv. And it ended the way the cast/producers wanted it to end. Truth be told, the program had good ratings even after six or seven years on the air. But this is what happened.
While Smith was still doing "Fresh Prince" he started making and staring in big Hollywood movies. Movies that did very well when it comes to the box office. So Will said enough with the tv program and went on to super stardom in Hollywood. He became one of only a few African American male actors.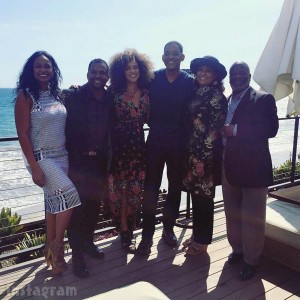 Will became one of the highest paid actors in Hollywood. Yes some of his movies did not do well in the box office like "Wild Wild West" and others but that is the way it is in Hollywood. When you are a actor or actress every movie you are in cannot be big hits.
Recently their has been talk in social media regarding Will and the cast of "Fresh Prince" getting together for a reunion show etc. But other cast members said no way without the actor James Avery who passed away a few years ago. Of course he played Uncle Phil on the show.
Smith said the other day that he cannot look at reruns of the "Fresh Prince". Which by the way is running every day and still a funny program to watch.
He said when he first started he mouthed his words and we can see Smith mouth moving when other actors/actresses said their lines. And you know what? Will is true readers. I went to You Tube to view "Fresh Prince" shows from 1990-1991.
The mouth was moving when others said their lines!! Wow! Plus Will said he is 49 years old soon to turn 50. But that means nothing because I see "Rosanne" is returning on the air and she is older too. Anyway let's see what happens in the future if Will and the cast of "The Fresh Prince Of Bel-Air" will return for a reunion program.
Comments: gcurvey@yahoo.com or www.facebook.com/gordon.curvey or www.twitter.com/gcurvey
Tags: bel-air,cannot,fresh prince,future,inner city,jazzy,jeff,magazine,movies,older,parents,phil,reunion,rosanne,smith,uncle,watch,will
Read More Comments Off on Will Smith Cannot Watch "Fresh Prince Of Bel-Air" On TV
Posted on 24 February 2016 by curvey in Featured, Hip-Hop/R&B
"One Man's Opinion" by Gordon Curvey
Ladies a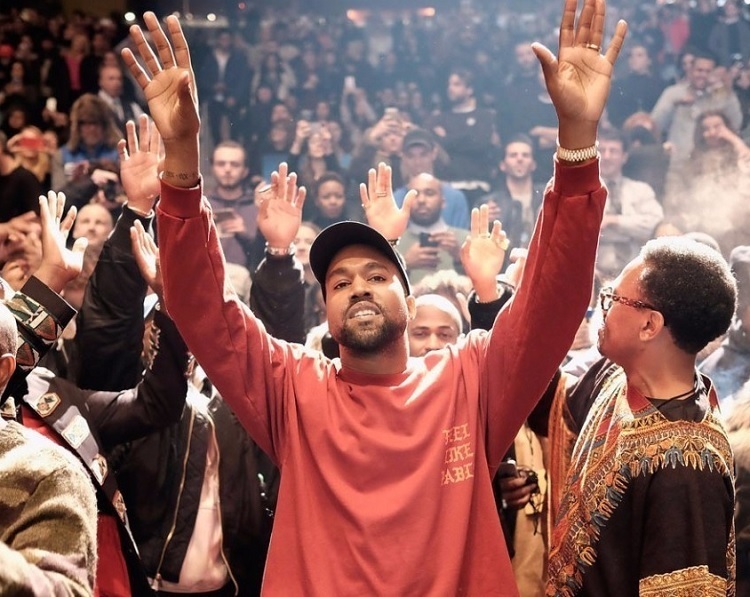 nd gentlemen it is time I do a story on the very talented but confused Kanye West here on "Music Inner City News Magazine".
I try not to bash African Americans on my sites but in this case I have to get it in. Not bashing West just giving my views.
Guess people really started to wonder what is really going on with West when he jumped on stage and surprised everyone including Taylor Swift a few years ago and took the microphone and said Beyonce should have won a award and not Taylor. That was just flat out wrong for Kanye to do that to Taylor. Ever since then I have grown to like Swift. Not really her music, just how she handled that event.
Since then West has continued to say and do things that make me and others wonder what is wrong with this dude. It is obvious something is wrong mentally with Kanye. It just is. So a question has to be asked. Does Kanye West need a doctor. Does he need therapy? I say yes.
Is it a mental problem or is it a emotional problem or is it a financial problem with him? For goodness sake, he has came out and said Bill Cosby is innocent. He has said he is the best artist in music history. He blasts his ex lady Amber Rose and so on. For sure West is a rapper who is one of if not the best rapper in the history of hip-hop/rap music. This is for sure.
But something is very wrong with the brotha. Recently he tweeted he is $53 million in personal debt. He went on to say…are you ready for this ladies and gentlemen, that instead of opening a school in Africa, "fellow rich people should support him!! He was directing this to Facebook founder Mark Zuckerberg who West begged him to give him $1 BILLION!! SAY WHAT????
He also said he would take support from Google co-founder Larry Page or from other Sillicon Valley rich folks. This shows that Kanye has a very serious problem. Or is it just a act for publicity? I think he needs therapy. And needs it now. This is my opinion.
He is a father of two little kids with Kim Kardashian. He should get the help now before his children realize something is wrong with daddy. Do it before it is to late. I just mentioned only a few of his outburts over the years. On social media and in interviews. He will go off like a fire cracker at any time during a interview. The person doing the interview has to be ready for anything when they deal with West.
Rap artist Rhymefest who has worked with Kanye a lot of songs has recently pulled away from working with him. He said "my brother needs help, in the form of counseling. Spiritual & mental. He should step away from the public and heal". Real talk!!
I agree with Rhymefest. West should get help now. Hell recently he went off on Taylor Swift AGAIN saying "Hell I made the bitch" WHY would he say that about Taylor? What in the hell has Taylor Swift done to him? Is West a HATER against Swift because she has obtained hella Grammys and American Music Awards etc? I say yes!! He is a hater against West. That is stupid and crazy.
So in ending, I am tired of Kanye West going off on people. Some say he has not got over the passing of his mom who died a few years ago during a simple breast procedure. He and his mom were very very tight. But what ever the reason is, I join others who are starting to say it is not publicity when it comes to West and his outburst. This very talented fella should check himself in and get badly needed therapy immediately.
Tags: amber,awards,beyonce,counseling,doctor,event,google,grammys,hater,help,kayne,magazine,mark,mentally,rapper,rhymefest,rose,seattle,talented,taylor,therapy,west,zuckerberg
Read More Comments Off on Does Kanye West Really Need Therapy?
Posted on 01 November 2010 by curvey in Featured, Sports
ARTICLE FROM nfl.com (Full story click here)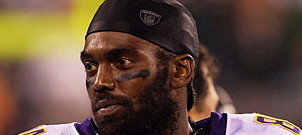 NFL player and future Hall Of Famer Randy Moss was released today by the Minnesota Vikings a day after the Vikings was beat by Randy's former team New England.
Moss at the post game press conference for some reason praised his former team and the head coach and to me that might be a reason for his release but truth be told, something happened in the locker room or on the team plane that got Moss cut from the team.
Head Coach Brad Childress has the power to cut players and he did just that to Moss. But fans are wondering one thing……..why?
I am confused just like Viking fans are confused. I know Vikings players have to be confused and even angry at what happened to Randy Moss.
So now here is the question. Who will pick Moss up? Miami? What about here in my hometown of Seattle with the Seahawks? Our O line is not the best in the NFL but let's see what happens. Rumor is the Seahawks have connected Randy's people.
Or what about going back with New England? I guess we have to wait and see. We will report on it when Moss signs with another team right here on "Music Inner City News Magazine"    Gordon Curvey
"Music Inner City News Magazine" is the #1 urban website on the Internet from the Northwest (U.S.) Spread the word!!
Tags: cut,former,magazine,minnesota,new england,nfl,press,randy moss,released,seahawks,seattle,team,Vikings
Posted on 02 September 2010 by curvey in Featured, Hip-Hop/R&B
ARTICLE FROM 979kissfm.com (Full story click here)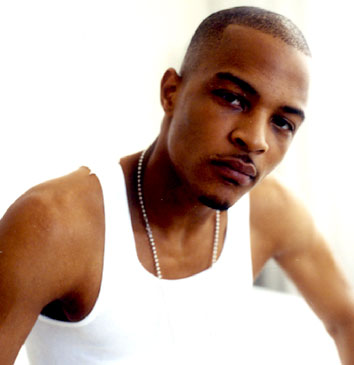 Rapper T.I. was arrested along with his wife Tiny for suspicion of possessing marijuana in West Hollywood, California.
Officers pulled the car over T.I. and his wife were in and smelled bud and they were arrested. They posted a $10,000 bail and was released.
When I first saw this information on T.I. I said…..WHAT THE HELL!!!! Of course you are innocent until proven guilty but I thought T.I. was going to do his best to stay out of trouble after a serving time in jail for weapons possession charges. I guess I was wrong.
After T.I. was released from prison he went on a big tour of schools and community centers to speak with kids about staying in school and getting a good education and staying out of trouble etc. And now this. I am VERY disappointed in T.I. if these charges are true.
T.I. should remember he was given another change to be a role model kids can look up too. A chance to be a leader in the hip-hop game and out of it too. Guess he did not want to be a role model folks. Guess he was fooling us.
Readers what guys like T.I. and folks in the public eye (even myself) need to realize is that we are people young folks look at to be leaders and role models. We do not need to be hanging out at clubs until 2am or we do not need to be beating up people or even our ladies or girlfriends or vise versa.
If these charges against T.I. and even Tiny are true I will be VERY disappointed. Remember Tiny, the wife of T.I., is a former member of the singing group Xscape and a star of a reality show. So young ladies look up to her too.
I will be giving you more details on the arrest of T.I. and Tiny right here on the #1 urban website in the Northwest….."Music Inner City News Magazine"   This is "One Man's Opinion" by Gordon Curvey
Please watch "Music Inner City TV" on Comcast On Demand TV all over Western Washington state. Just grab your remote and go to "GET LOCAL" and then go to 'AROUND THE SOUND" and enjoy the programs morning noon or night.
And listen to "Music Inner City Radio" every Friday night at 10pm in the Seattle area and suburbs on 1150am KKNW and streaming LIVE online at www.1150kknw.com Classic soul, exclusive interviews, new and recent songs and more.
To advertise with us online, on TV and the radio for one VERY VERY low price call us at 206-445-3989 or e-mail us at gcurvey@yahoo.com
Tags: arrested,jail,magazine,marijuana,music,possessing,prison,T.I.,tiny,urban,wife
Posted on 16 August 2010 by curvey in Featured, Much More
ARTICLE FROM popcast.com (Full story click here)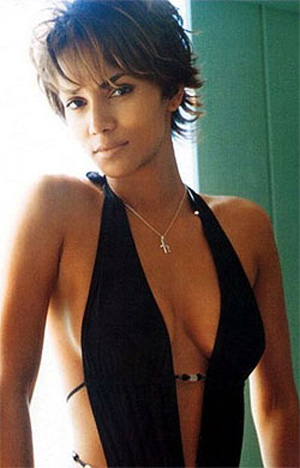 Kind of strange that actress Halle Berry is doing her first interview in three years. And also it is strange she is doing it with Vogue Magazine.
I am thinking why Vogue and not Oprah? If am not mistaken, that was her last big interview on former guest on Seattle's Music Inner City, Oprah's program.
In my opinion, Berry has been bitten by the Oscar curse because since she won her Oscar, the movies she has acted in have not been anything to write home about.
She is getting paid big dollars for her roles but in my opinion, she needs to really take her time and pick good roles for her.
Also it is also strange why her love life is always in a turmoil. One fella after another fella after another fella.
Is it her or is it the fellas she picks to be in love with. Her relationships just do not last long.
She is one of only a few African American actresses who can land lead roles in Hollywood. Here is a question readers…..why?
I will be writing a story on this topic, the lack of lead roles for African American actresses very soon right here on "Music Inner City News Magazine"    Gordon Curvey
#1 for urban entertainment in the Northwest online and on TV, it is "Music Inner City". And now we are on radio on 1150am KKNW every Friday at 10pm in the Seattle area and online at www.1150kknw.com
Tags: actress,african American,entertainment,Halle Berry,inner city,magazine,music,online,roles,urban
Posted on 30 May 2010 by curvey in Featured, Hip-Hop/R&B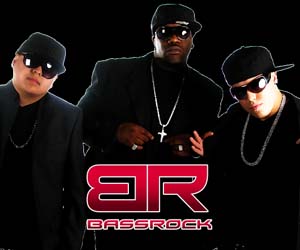 A collaboration unlike any other "Bassrock" is a new breed of music groups to come out the West Coast or the Northwest. Combining multiple genres into their music. "Bassrock" has been able to expand and develop their creativity.
Formed in 2009, "Bassrock" was brought together by current member and businessman "Factor". Looking for new beats and a new fresh style, Factor stumbled upon a young set of aspiring producers and artists and writers by the name of "Cap" and "Chauz" aka "Citystarz" realizing how well they all worked together to make great music.
"Bassrock" began expanding their their talent and began putting on shows around the west coast. Big things are in the horizon for "Bassrock"
Look for "Bassrock" on Seattle's own "Music Inner City TV/Radio" in the near future. Their new video music video with star Ray J will be seen on the program(s) too!
"Music Inner City TV" is the program others want to emulate and duplicate in the Northwest. We are leaders, not followers and we have been that way for almost two decades!! You already know!
"Music Inner City" continues to be the program that breaks national acts in the Northwest. It is not KUBE93 or other stations, it is "M.I.C-TV/Radio" The Dirty South, East Coast, West Coast, Midwest and Northwest. We play them all on "M.I.C"
We air on Comcast On-Demand 24/7 (music list) all over Western Washington state AND on "Alternative Talk" 1150am KKNW Fridays/10pm in the Seattle area/streams worldwide at www.1150kknw.com Podcasts of our radio shows and original podcasts can be found RIGHT HERE!! Just click "podcast" link above! And webcasts of our TV can be found RIGHT HERE TOO. Just click "Television Show" link above!!
Tags: bassrock,bio,comcast,factor,kknw,magazine,music video,northwest,Podcast,radio,seattle,webcast
Posted on 14 April 2010 by curvey in Featured, Much More
ARTICLE FROM nicolebitchie.com (Full story click here)
"One Man's Opinion" by Gordon Curvey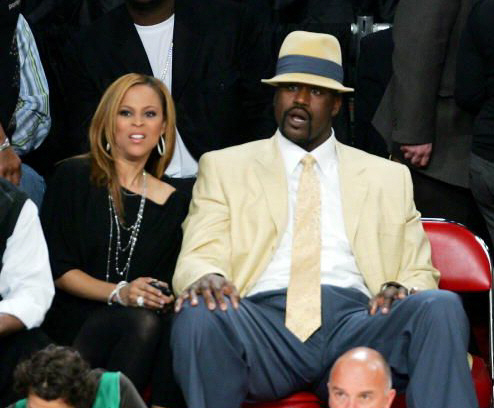 I watched the first show of "Basketball Wive's" on VH1 and was very disappointed. To me it was a program about a bunch of gold diggers who have the nerve to get on national TV and bash their ex husbands.
One so called female was a for real clown dancing at this "How Lo Can You Go" event by Ludacris. She was drunk and acted a for real fool.
Here is the thing that bothers me about this program. These ex wife's of NBA players or ex NBA players left these females with plenty of cash, so why would they bash there ex's on this program?
Also I am tired of seeing "motor mouth" sistas on these reality shows. Talking about how "cute" men are and how much cash they have and cars they drive.
Another reality show "Let's Talk About Pep" is the same thing. Motor mouth sistas talking about how cute this man etc.
Yo readers, how come the fella has to be "Mr. Handsome" or god's gift" Why not a normal dude that treats the lady like a lady should be treated? He may not be the best looking cat around just a real nice man? Think about it.
But Big Shaq O'Neal is saying enough is enough and wants to shut down production of this program.
Check out MTV with entertainment news, video and more RIGHT HERE! Plus watch HOURS of M.I.C-TV programs and much more right here on "Music Inner City News Magazine"
And why buy from our sponsors! IT IS SAFE AND SECURE!!!
Tags: inner city,internet,lady,magazine,mtv,music inner city,news,pep,podcasts,readers,reality shows,seattle,Shag,television,VH1,video,webcasts
Posted on 11 April 2010 by curvey in Featured, Much More
ARTICLE FROM seattletimes.com (Full story click here)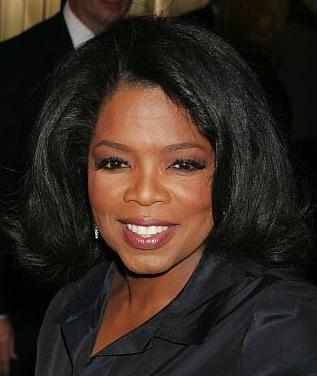 "One Man's Opinion" by Gordon Curvey
Former guest on Seattle's Music Inner City TV, media icon Oprah Winfrey plans to have her own nighttime program on her own new network OWN. The new network starts next year.
OWN will be in 80 million possible homes on cable. Her legendary program "Oprah" will end next year before the new network starts.
It is going to be very interesting to see what happens to Winfrey's new network and how the different programs will do. We all know most of the things she does turns to gold. I am sure this will too.
Oprah being a African American female, will surely have a diversity of programs on OWN. Unlike every other cable network besides Black Entertainment Network.
In the almost 20 years of doing "Music Inner City TV" I feel getting the one on one interview with Oprah  was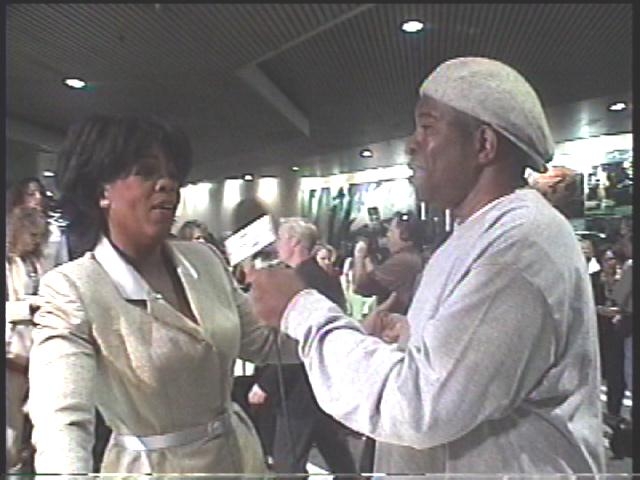 my top interview over James Brown, Stevie Wonder, Al Green, Chaka Khan and other legends. Because of the positive things Oprah and her people said about my program. Winfrey and her producers do not do anything without checking backgrounds and they found out about the positive things we have done in the Seattle area and decided we would obtain a interview with the Big O. (pic of Oprah and myself to the right)
We will continue to give you breaking news on the new OWN network RIGHT HERE on "Music Inner City News Magazine"
Starting this week please watch out new pre-recorded "Ustream TV shows. Every other day we will have new recorded Ustream TV shows with underground music videos that will not see on BET or VH1 or MTV. Plus urban sports news/entertainment news and more.
Just click "pre-recorded Ustream TV" link at the top of our home page and enjoy! Plus we will have cd giveaways and more!!
Plus watch the latest entertainment news from MTV RIGHT HERE!!
Coming up soon on MIC-TV is a EXCLUSIVE with Snoop Dogg's mom and aunt. Evangelist Beverly Broudous Green and Erma "Dena" Varnado and the son of legend Stevie Wonder, Mumtez Morris!!
Tags: Al Green,breaking news,Chaka Khan,gordon curvey,interview,James Brown,magazine,music inner city,oprah winfrey,OWN,people,podcasts,positive,producers,seattle,television,washington,webcasts
Posted on 07 April 2010 by curvey in Featured, Politics
"One Man's Opinion" by Gordon Curvey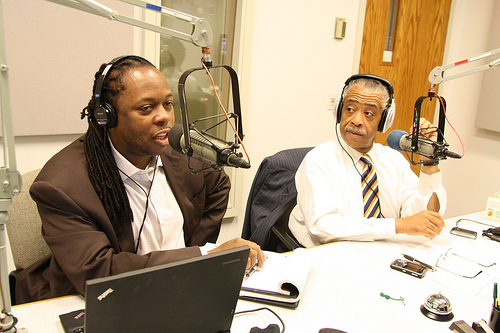 I just saw Rev. Al Sharpton on Fox News and the Glenn Beck program. I quickly said to myself very quickly why would Rev. Sharpton go on Beck's program? Then again it seems Rev Sharpton is on everyone's program. Is he trying to lead or is he trying to be a celebrity?
Glenn Beck, Sean Hannity, Rush Limbaugh and Laura Ingraham and others are the reason their is so much hate against the left and so much hate against President Obama. GLENN BECK IS ONE OF THE LEADERS OF THE TEA PARTY FOR GOODNESS SAKE!!
It seems to me Rev Sharpton loves to jump on MSNBC, loves to jump on CNN and for some godly reason, loves to jump on Fox News.
Is it because he loves to be seen on national TV and be seen? What the heck is it? It kind of bothers me when I see Rev Sharpton over and over and over again on Fox News and CNN and MSNBC. But what bothers me the most is Rev Sharpton on Hannity's show and Beck's show.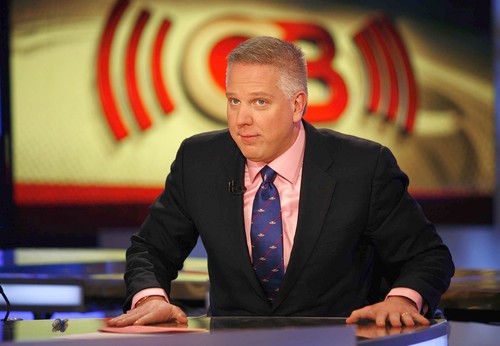 Both of those fellas blast Rev Sharpton and Rev Jesse Jackson and of course President Obama at will when ever they can. So again, why would Rev Sharpton continue to go on their programs?
Beck and Hannity on a everyday basis call President Obama a "socialist" a "radical" and constantly talk about President Obama's "radical" friends.
To me, I think Rev Sharpton loves to see himself on National TV with his very nice suits on his hair looking nice.
When I turn on the TV and see Rev. Sharpton posted up on Glenn Beck's show knowing how he is treating our President and other people of color I have a problem. Remember Beck called President Obama "a racist". I guess Rev Sharpton has forgot issues like this in order to be seen on national TV.
I respect Rev Sharpton for standing up for issues regarding people of color. I really do, but on this issue, I do not support him at all.
Please check out the latest entertainment news via MTV RIGHT HERE!! American Idol news and more!! RIGHT HERE on "Music Inner City News Magazine!! Look for it here on the home page.
Tags: american idol,cnn,fox news,friends,Glenn Beck,home page,interviews,magazine,msnbc,mtv,national,One Mans Opinion,Politics,president obama,radical,Rev Al Sharpton,rush,Sean Hannity,seen,socialist,suits,tea party,treatment,unfair,wrong
Posted on 16 March 2010 by curvey in Featured, Sports
ARTICLE FROM pga.com (Full story click here)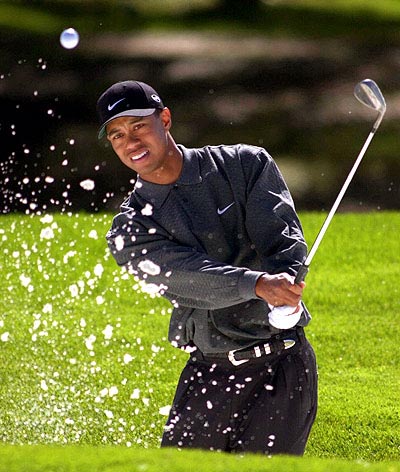 Well it is about time. The #1 player in the world of golf Tiger Woods is returning to competition on the course at the 2010 Masters in April.
I know fans are happy, CBS, NBC, ESPN, ABC etc is happy, advertisers are happy.
If you are a golf fan, you are happy that Tiger is returning to play.
With Woods returning, that is more cash for everyone. No matter what you think about the problems of Tiger's love life, one thing is for sure. He is the best golfer maybe in the history of the game and the game needs Tiger Woods.
Yes certain players on the tour blasted Tiger about his problems. Even a older legend like Tom Watson said some things about Tiger. But I am sure Tiger will make folks forget all that win he starts kicking their butt on the golf course and wins events just like before.
Commercials are running already on CBS about the Masters and the return of Tiger. When Tiger arrives at Augusta, it will be one of the biggest days in the history of sports on TV or TV period besides President Obama taking office.
I will be watching. Like I said before the only time I watch golf is when Tiger is near the lead and maybe John Daly. That's it.
So welcome back Tiger. The sports world needs you and golf needs you. I hope Tiger learned from his huge mistakes and becomes a better man, a better husband and a better father.
BREAKING NEWS: You can now watch ESPN's "Right Now" right here on "M.I.C News Magazine"!! Basketball, football and baseball news and much more. Updated all the time, 24 hours a day!!
"Music Inner City News Magazine" The #1 urban online magazine in the Northwest (U.S)
Tags: 24/7,abc,advertisers,augusta,baseball,basketball,cbs,comcast,espn,football,golf,hip-hop,history,john daly,legend,magazine,masters,nbc,online,Podcast,pop,president obama,r&b,rap,right now,tiger,tiger woods,tom watson,tv,updated,urban,webcast,win,woods
Posted on 12 March 2010 by curvey in Featured, Hip-Hop/R&B
ARTICLE FROM essence.com (Full story click here)
"One Man's Opinion" by Gordon Curvey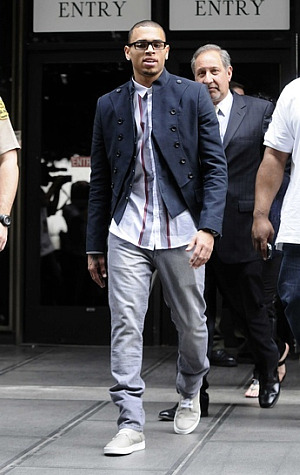 Singer Chris Brown is doing something he thought he would never do. And that is to ask for his fans support in buying his new cd and is also asking radio to play his music.
Ever since his problem of beating of singer Rihanna, he has had problems with his career.
It is for sure not like it was before the problems came down on him.
But in reality Brown cannot blame anyone but himself for his problems. He brought them on himself. He should have did what he did to the beautiful Rihanna.
Having said that, the question is this. Is it time for fans to forgive Brown and buy his music? Is it time for radio to start playing his music again? Truth be told I do not even hear any past Chris Brown music on the radio like "Kiss-Kiss-Kiss" and others. Do you?
Brown is doing every thing courts have asked him to do and more. He is even going to schools and community centers to talk to talk to youth etc.
What will it take for radio and fans to support Chris Brown like before the Rihanna incident? It does not help when programs on TV like "The Insider" and "Showbiz Tonight" continue to blast Brown when ever they can.
This story is very very interesting. Let' see if the negative treatment of Chris Brown will continue. For his sake and career, I hope the negativity stops.
"Music Inner City News Magazine" The #1 urban online news magazine in the Northwest (U.S.) A spinoff of "Music Inner City TV" on Comcast On-Demand all over Western Washington state 24/7! Just grap your remote and go to the "music" list.
Tags: 24/7,beautiful,blast,brown,centers,comcast,community,continue,courts,crhis brown,entertainment,forgive,help,incident,inner city,magazine,music,music inner city tv,negative,northwest,on-demand,play,podcasts,r&b,radio,remote,rihanna,showbiz tonight,singer,spinoff,television,the insiders,treatment,urban,washington,webcasts
Posted on 26 February 2010 by curvey in Featured
ARTICLE FROM s2smagazine.com (Full story click here)
"One Man's Opinion" by Gordon Curvey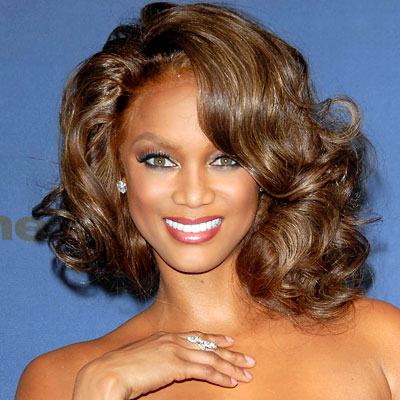 Super model and talk show host Tyra Banks will doing something different for the coming season of her show "America's Next Top Model"
If you are interested in trying out for the show, you have to go ONLINE to enter. For all the information on what you have to do, just click the link above.
When I watched her show when she announced that this is her last year of her talk show, she said she is moving forward in the digital world. Doing more things online.
And you know what folks that is what I am trying to do. Do more things online. That is the future. I want to do more webcasts and podcasts on my websites and hopefully make money too.
I know Ms. Banks will be flooded with pics via the e-mail from beautiful ladies from all over the world who wants to be "America's Next Top Model".
I don't know she is going to do this. This is going to be a very very hard job for Banks and her crew of judges who work with her.
So if you a interested in maybe becoming the next top model, please click the link above and enter.
BREAKING NEWS: Now you can listen to "Music Inner City Radio" podcasts from our 1150am KKNW radio programs RIGHT HERE!! Just click "podcast" link above.
And if you are in the Seattle area listen to "Music Inner City Proz" with Big Gee. Saturday night at 8pm (Seattle time) on 1150am KKNW. Featuring local artists music.
And new "Sports Inner City Radio" podcasts will be online at "Sports Inner City Online" at www.sportsinnercity.com  Urban sports news plus classic soul music and more!
This is "Music Inner City News Magazine" based in Seattle, Wa (US) One of only a few full service urban websites. Urban sports, entertainment news, webcasts and podcasts, links and much more.
Tags: america's,banks,Business,casting,city,curvey,entertainment,gordon,hip-hop,host,inner city,interviews,listen,magazine,model,music,news,next,online,opinion,Podcast,r&b,rap,seattle,Sports,stories,talk,tv,tyra,urban,washington,webcast