Tag Archive | "magazines"
Posted on 03 June 2014 by curvey in Featured
(Complete Lopez bio click here)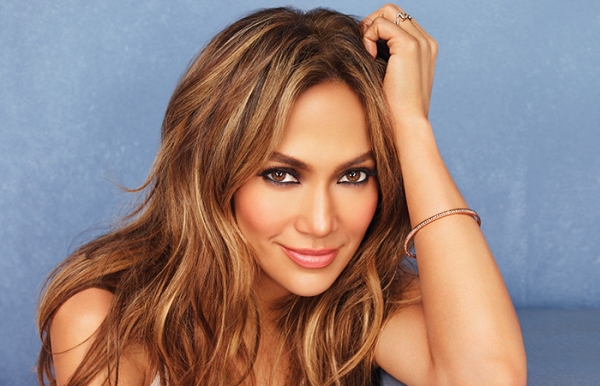 Folks to be a success in the entertainment industry you have to be different than the rest. You have to have a style of your own. If you want to be a "ghetto celebrity" as I call it and just impress hood then you will not be a success.
The lady I am writing about here is a triple threat in the entertainment industry and she has been around for awhile and is keeping her popularity. Her name is "J-Lo" aka Jennifer Lopez. She can sing, she can dance and she act. It is very hard to be a popular as she is because everything she does is all over the net.
Lopez cannot go anywhere with out cameras flashing everywhere. It is crazy folks. But J-Lo is used to it. It is part of being a superstar as she is. All her relationships is on the net. When you go to the store and get up in the check in line and look to the right or left and there is the gossip magazines with Lopez or Kim K or Beyonce or others on the front page.
J-Lo is popular with all ages and all races. Not to many entertainers can say that. And when you go to a concert by J-Lo is about ENTERTAINMENT! Not just a singer standing up there holding a microphone. Oh no readers! And that is what I like about Lopez. Plus she seems to be down to earth too. Of course we can view her on "American Idol" too. A entertainer like "J-Lo" will have longivity in the entertainment business. Like other "triple threats" back in the day like Sammy Davis Jr and more. Another person is these days is Justin Timberlake. He is a true true talent. I will give my views on him soon.
So as I watched the Billboard Awards the other day and they gave a huge award to Lopez and watched her performance I was very happy for her. Among the things she said after she obtained her award was to give advise to all the little girls and boys watching to keep dreaming and stay positive and you can make it like she did. One thing for sure Jennifer Lopez has made it!  Gordon Curvey
Check out the new "Music Inner City Store" Buy hats, mugs, t-shirts, sweatshirts and much more! SAFE AND SECURE! Go www.cafepresss.com/musicinnercityentertainment.com
Tags: beyonce,billboard,celebrity,entertainment,ghetto,gossip,jennifer,kim,lopez,magazines,microphone,relationships,store,success
Read More Comments Off
Posted on 09 March 2013 by curvey in Featured, Much More
"One Man's Opinion" by Gordon Curvey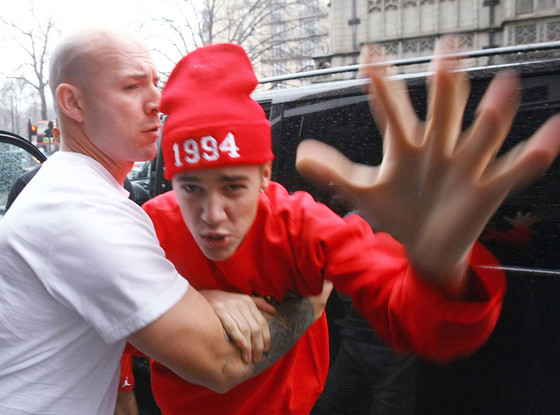 As you know people and families have to try to put food on the fridge, gas in their cars and have to pay their bills every month. And those people include the paparazzi in Hollywood and New York and other cities. Those of you who don't know what that is. That is folks who take photos of stars etc to sell to the many magazines and now online outlets all over the world.
A lot entertainers do not have a problem with the paparazzi and love to get their photos taken where ever they are at. And others do not like it when the paparazzi is following them EVERY WHERE. And I mean every where!!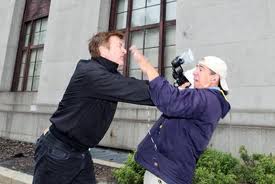 One star who is having a huge problem is Justin Bieber. This cat cannot go to the bathroom without hundreds of folks trying to take a pic. And in his opinion and mine, it has got out of hand. And it seems Justin is getting fed up and at times is fighting back at the paparazzi. The other day overseas he went off on the paparazzi as he and his bodyguards tried to enter his SUV.
With Bieber being such a huge star right now it is a big problem that is getting worse when it comes to him being out in the public. He cannot do anything. Cannot go the beach, cannot go out to have dinner. Cannot go to Burger King for a burger etc. Bieber is a 19 year old fella. This is a problem that comes with being such a worldwide superstar. And sorry to say, when it comes to Bieber it is what happens when you become a superstar. He should not have become a singer and just grew up as a regular teen. But he decided to be a entertainer. So sorry Justin you just have to try to handle the paparazzi the best way you can without getting violent. But it has got out of hand.
Also actor Alex Baldwin has had many problem with the paparazzi. And he has fought with them over and over. He of course is not a worldwide star as Bieber is but he still has problems when he tries to go to dinner with his lady etc. It is a known fact Baldwin does not like the paparazzi.
Other stars like Rihanna and Beyoncé and Usher etc seem to not have problems with the paparazzi. You never hear about other big stars like them having problems. But for sure you hear about Chris Brown and Justin Bieber and Alex Baldwin and others having problems with the paparazzi. So it is a problem because like I said, the paparazzi are trying to make money. Just like Bieber and Baldwin are. Who wins readers?
Comments on this story? Holla at gcurvey@yahoo.com or www.facebook.com/gordon.curvey or www.twitter.com/gcurvey and also check out our new "Music Inner City TV" Ustream 24-7 webcasts. Playing past programs of "M.I.C-TV" And look out for "Music Inner City Radio" right here! Playing classic soul/classic hip-hop and a few new songs. Plus urban sports news discussing basketball, football and baseball and more!
Tags: 19,alex,baldwin,bieber,bodyguards,brown,chris,entertainer,hollywood,justin,magazines,paparazzi,pics,problem,riahanna,superstar,Usher,worldwide