Tag Archive | "mark"
Posted on 05 March 2017 by curvey in Featured, Politics
"One Man's Opinion" by Gordon Curvey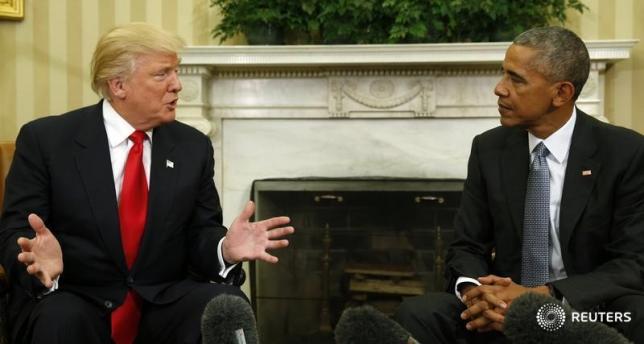 NEW edition of "Sports Inner City TV" webcast is now online right here.
Topics include views on University Of Washington new men's basketball coach, NBA players "resting" and WHY QB Colin Kaepernick has not been signed by a NFL team.
Watch 24-7 on-demand WORLDWIDE via your smartphone, tablet or pc!! Grab you headphones and enjoy the webcast!! Coming at ya from Seattle, Washington.
Ladies and gentleman Sen. Hillary Clinton and President Obama and Michelle Obama said something during the campaign for President that now many are seeing is flat out true. Donald J. Trump is unfit to be President. The most powerful man in the world.
Since he has been President, it is drama after drama after drama when it comes to himself and his administration. It is beyond me how and why Trump became President. It is a nightmare folks. This guy is a businessman not a politician.
Trump is a man who has never held a public office in the United States. He is also a man who likes to grab ladies by the p…y!! But he is the President. This is crazy.
Trump is keeping his word. He is "Making America White Again". Just look at his cabinet. Full of rich billionaires who are of one color. There is a reason his approval rating is at a VERY low 39%. He is doing a terrible job so far. By the way, President Obama left the White House with a WHOPPING 60% approval rating!! One of the highest ever of a President leaving office after his second term.
Here is another problem. Trump (I will never call him President) for years thought President Obama was born in Kenya. He held one of the shortest press conferences in history to say he now thinks Prez Obama was born in America. THAT IS BS!! Trump STILL believes Prez Obama was born in far away Kenya. You can take that to the bank folks.
Now for some unknown reason, Trump has accused our former President of wiretapping his phone!! Trump has done this off course in a series of early morning tweets. Trump has offered ZERO proof, ZERO evidence of Prez Obama tapping his phone!! NONE!
On one of his crazy tweets Trump said "How low has President Obama gone to tapp my phones during the very sacred election process. This is Nixon/Watergate. Bad (or sick) guy!" He also said in another tweet "I'd bet a good lawyer could make a great case out of the fact that President Obama was tapping my phones in October, just prior to Election!" Trump is calling Prez Obama…crazy!!
Readers again Trump has provided ZERO evidence of Prez Obama tapping his phone. Trump is just out of his mind!! He is now asking for a probe into the Obama Administration. Also folks this is very very important.
The crazy Trump follows right wing radio Mark Levine and radio and tv host Sean Hannity. And on their radio programs they have been saying OVER THE AIR that President Obama and his folks were tapping Trumps phone. For sure Levine has said this on his radio show. Levine and Trump as well as Hannity need a mental exam as quickly as possible. They are very sick people.
The word is Trump is very very upset with his cabinet that he has so far regarding all the stories about Russia and their involvement in the election and also reports about the possible friendship of Trump and Russian President Putin. One thing for sure, the public has not heard Trump say hardly anything negative about Putin. This is a fact.
This story of Trump blaming Prez Obama for tapping his phone is just plain wrong readers. Some of you reading this may not be a fan of Prez Obama. But one thing is for sure. Prez Obama is a man with dignity and class. Unlike Trump. So far Trump is showing many of us to be a classless man who again is unfit to be the President Of United States.
Donald J. Trump should hold a press conference to say he is sorry to President Obama.
Comments: gcurvey@yahoo.com
Listen to "Music Inner City Radio" Entertainment news, sports and politics. Plus classic soul and hip-hop music, interviews and more! Coming at ya from Seattle, Washington. 24-7 on-demand.
Grab your headphones and enjoy. Also watch "Sports Inner City TV" and "Music Inner City TV" webcasts. Watch via your smartphones, tablets or pc. Also 24-7 on-demand!
The "Music Inner City TV" webcast is Part One/"Music Inner City TV 25th Birthday" Party/88 Keys in Downtown Seattle. Real good program! Part Two coming at ya real soon!
Tags: administration,cabinet,classless,crazy whopping,evidence,hannitty,kenya,levine,mark,nixon,obama,president,putin,radio,right,tapping,trump,tweets,unfit,watergate,wing,wiretapping
Read More Comments Off
Posted on 24 February 2016 by curvey in Featured, Hip-Hop/R&B
"One Man's Opinion" by Gordon Curvey
Ladies a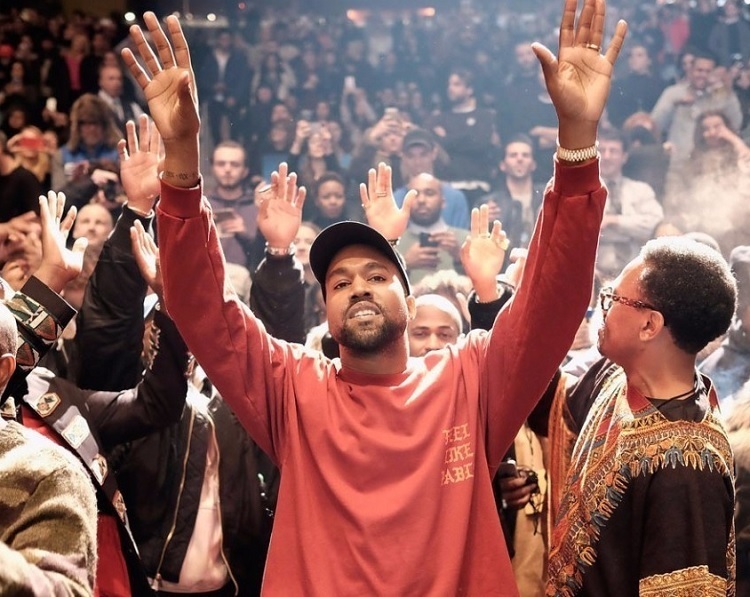 nd gentlemen it is time I do a story on the very talented but confused Kanye West here on "Music Inner City News Magazine".
I try not to bash African Americans on my sites but in this case I have to get it in. Not bashing West just giving my views.
Guess people really started to wonder what is really going on with West when he jumped on stage and surprised everyone including Taylor Swift a few years ago and took the microphone and said Beyonce should have won a award and not Taylor. That was just flat out wrong for Kanye to do that to Taylor. Ever since then I have grown to like Swift. Not really her music, just how she handled that event.
Since then West has continued to say and do things that make me and others wonder what is wrong with this dude. It is obvious something is wrong mentally with Kanye. It just is. So a question has to be asked. Does Kanye West need a doctor. Does he need therapy? I say yes.
Is it a mental problem or is it a emotional problem or is it a financial problem with him? For goodness sake, he has came out and said Bill Cosby is innocent. He has said he is the best artist in music history. He blasts his ex lady Amber Rose and so on. For sure West is a rapper who is one of if not the best rapper in the history of hip-hop/rap music. This is for sure.
But something is very wrong with the brotha. Recently he tweeted he is $53 million in personal debt. He went on to say…are you ready for this ladies and gentlemen, that instead of opening a school in Africa, "fellow rich people should support him!! He was directing this to Facebook founder Mark Zuckerberg who West begged him to give him $1 BILLION!! SAY WHAT????
He also said he would take support from Google co-founder Larry Page or from other Sillicon Valley rich folks. This shows that Kanye has a very serious problem. Or is it just a act for publicity? I think he needs therapy. And needs it now. This is my opinion.
He is a father of two little kids with Kim Kardashian. He should get the help now before his children realize something is wrong with daddy. Do it before it is to late. I just mentioned only a few of his outburts over the years. On social media and in interviews. He will go off like a fire cracker at any time during a interview. The person doing the interview has to be ready for anything when they deal with West.
Rap artist Rhymefest who has worked with Kanye a lot of songs has recently pulled away from working with him. He said "my brother needs help, in the form of counseling. Spiritual & mental. He should step away from the public and heal". Real talk!!
I agree with Rhymefest. West should get help now. Hell recently he went off on Taylor Swift AGAIN saying "Hell I made the bitch" WHY would he say that about Taylor? What in the hell has Taylor Swift done to him? Is West a HATER against Swift because she has obtained hella Grammys and American Music Awards etc? I say yes!! He is a hater against West. That is stupid and crazy.
So in ending, I am tired of Kanye West going off on people. Some say he has not got over the passing of his mom who died a few years ago during a simple breast procedure. He and his mom were very very tight. But what ever the reason is, I join others who are starting to say it is not publicity when it comes to West and his outburst. This very talented fella should check himself in and get badly needed therapy immediately.
Tags: amber,awards,beyonce,counseling,doctor,event,google,grammys,hater,help,kayne,magazine,mark,mentally,rapper,rhymefest,rose,seattle,talented,taylor,therapy,west,zuckerberg
Read More Comments Off