Tag Archive | "miami"
Posted on 21 September 2016 by curvey in Television Show
"Music Inner City TV" webcast. Guest via Skype rolling down the street in his car in Miami, Florida hip-hop artist Purpose. Will discuss his career, watch his new music video and other hot videos and much more!!
Tags: car,career,city,discuss,florida,guest,hip-hop,hot,inner,miami,purpose,skype,videos,webcast
Read More Comments Off on "Music Inner City TV" Webcast: Guest Via Skype Hip-Hop Artist Purpose
Posted on 10 August 2012 by curvey in Featured, Sports
ARTICLE FROM latimes.com (Full story click here)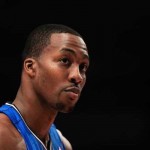 Well the Los Angeles Lakers are going to have another great center to roam the middle in Dwight Howard. He will follow Wilt, Shag, Miken and Kareem.  It is amazing that the Lakers always obtain great centers to play for them. How does this happen? It is crazy. But anyway it has happned. Dwight Howard will be playing for the Lakers. Wow!
Howard will join two of the greatest players of all time on the Lakers, Steve Nash and of course Kobe. Yes Nash is 38 and Kobe is 34. But Nash can still play at  his age as long as the Lakers control his minutes and the same for Kobe. Dwight also joins Pau Gasol and Ron Artest to make a dynamite starting line up that will be very hard to beat. PLUS the Lakers signed Antwon Jamiason during the off-season. A proven vet who can get 20 at any time.
If you are a NBA fan you have to be excited to see this trade happen. I have a friend who says I am a NBA fan instead of a writer. I have to admit now that yes I am a fan. I love basketball. It is my favorite sport BY FAR. I can watch a NBA game, college game, high school game etc. I love the game of basketball.
Dwight Howard just had a back operation and may not start the season but that is O.K. He is a Laker and will play. Howard has personality, a smile and is a killer on the court. he will shut down the middle big time for the Lakers. He blocks more shots than any player in the NBA. The only problem I have is this readers and it could be a big problem.
Age may come into play with the Lakers.  Kobe is 34. Nash is 38,  Gasol is 31 and Artest is 33.  Head coach Brown will have to do a great job in trying to manage minutes for his older players.  This a fact. But all one is for sure. Howard, Kobe, Gasol, Nash and Artest keep in great shape so let's see what happens next season when it comes to minutes.
I am listening to L.A. sports radio and the fans and media are excited.  Man cannot wait to see the games between the Lakers and the improved L.A. Clippers next season. And also when the Lakers meet the champs….Miami Heat and other games. It will be off the hook.
Since our beloved Seattle Sonics left town in 2008, I have followed the L.A. Lakers. This goes back to when I was young. The Lakers and the Sonics were my favorite teams. Thank god for NBA-TV. Counting down the days until the start of training camps and the start of the NBA season.      Gordon Curvey
New "Sports Inner City Radio" podcast coming at ya a little later on Sunday. Urban sports news and issues PLUS classic soul and smooth jazz music and sports interviews. A one of a kind broadcast from the Northwest.
Tags: age,artest,champs,clippers,dwiight,game. blocks,Gasol,howard,kobe,lakers,Los Angeles,media,miami,NBA,pau,personality,radio,Sports,superman,trade,wilt,wow
Posted on 27 May 2011 by curvey in Sports
ARTICLE FROM miamiherald.com (Full story click here)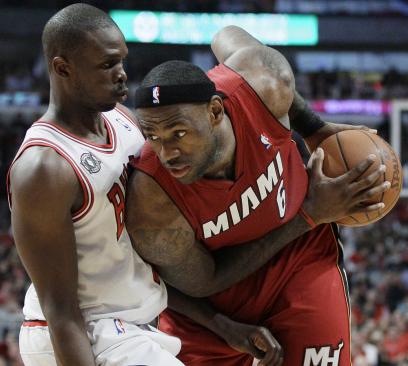 For all you LeBron haters out their I feel sorry for you. Because his Miami Heat are in the NBA Finals going up against Big Dirk, Seattle's own Jason Terry and the Dallas Mavericks.
This is what James wanted when he joined forces with D-Wade and Chis Bosh on the Heat. A chance to win a lot of NBA titles. Well in year one of the Big Three they will get their chance.
It is time to face reality. LeBron James is a GREAT player. At 25 he still can get better and better. Can you imagine that sports fans? James getting better? It is going to happen.
Cleveland Cavs fans have to feel terrible to see James in the finals. I know sports radio in Cleveland is buzzing with James haters. You that is the case.
Anyway it will be a real interesting NBA Finals. Who on the Heat will watch Big Dirk? This cat is on FIRE!! He is a 7 footer with a fall away jumper and other types of shots. Do not be surprised to see James watching him.
LeBron can play all five positions on the court. No other NBA player can do that. He is just a great player so all the haters against him need to stop and realize how great of a player he is.
Of course I want to see Seattle native Jason Terry win a ring. So I hope the Dallas Mavs win the NBA title. It will be a great series.   Gordon Curvey.
Also follow us on our "sister" site. "Sports Inner City Online" at www.sportsinnercity.comWith sports news and issues, Ustream TV, ESPN "Right Now" (updated all the time 24-7), "Sports Inner City Radio" and more!!
Tags: cavs,chis bosh,cleveland,d-wade,dirk,finals,haters,james,jason Terry,labron,mavs,miami,NBA,seattle
Posted on 14 December 2010 by curvey in Featured, Sports
ARTICLE FROM eurweb.com (Full story click here)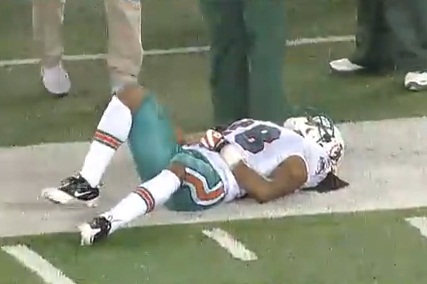 As a sports fan I saw one of the worst things I have ever seen on the field or court in the game between the Jets and Dolphins. It was TERRIBLE!!
The Dolphins Nolan Carroll was jetting down the sidelines on his way to a possible touchdown when all of a sudden the Jet strength and conditioning coach Sal Alosi put his knee and foot out from the sidelines and tripped Carroll!! THAT WAS A LOW DOWN DIRTY MOVE on the part of Alosi.
I just cannot believe the NFL did not suspend this guy. And I cannot believe the New York Jets did not fired him. The Jets suspended Alosi him for the last few games and fined him $25,000. That is not enough in my opinion.
Carrol could have been hurt real bad by the stupid and crazy actions by Alosi. I have never seen anything like that on the football field.
Again readers, Sal Alosi should be fired by the New York Jets and fined big time by the NFL. That is for sure.  Gordon Curvey
Adverise with the #1 urban website on the Internet from the Northwest "Music Inner City News Magazine" and reach thousands of people all over the world.
And advertise on "Music Inner City TV" that airs all over Western Washington state 24/7 on Comcast On-Demand. If you are in the Seattle area or Western Washington state go to "get local" and then "around the sound" Advertise and reach up to 2 million homes!
Call us at 206-445-3989 or send us a e-mail at gcurvey@yahoo.com for more information and we will send you are rate card with our VERY low prices.
Tags: Dolphins,fined,fired,miami,New York Jets,nfl,Nolan Carroll,Sal Alosi,sidelines
Posted on 08 July 2010 by curvey in Featured, Sports
ARTICLE FROM clevelandplaindealer.com (Full story click here)
"One Man's Opinion" by Gordon Curvey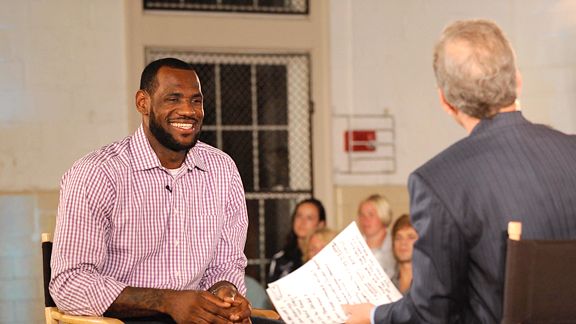 Well we all know now where LeBron James is going to play and that is with the Miami Heat with Dwayne Wade and Chris Bosh.
In my opinion I am pissed at James. Why? Because #1 he is arrogant. During his stupid hour long show on ESPN he talked in third person. #2 He flat out let the fans down in Cleveland. If I was in Cleveland or his hometown Akron, I would feel tremendously upset at self titled "King James". "King James" a cat who has ZERO RINGS!!!!  LET ME REPEAT ZERO RINGS!!!!! "King James" my a..!!!!!!
Having a team of Bosh, James and Wade is a cop out. And if they don't win, I will be happy. I hope the Celtics and Orlando and the Hawks kick the Heats ass!!!
I was a BIG fan of James. But I am not anymore. He thinks he is bigger than the game. His fame has gone to his head. James going to the Heat hurts me as a NBA fan. A NBA junky. I am real bothered by this move by James as a sports fan.
I just heard Chris Brussard on ESPN say James left $20 to $30 million on the table in order to win. Yo Chris…..I DON'T CARE!!!! i HAVE LOST RESPECT FOR THE SO CALLED "King James".
Well Cleveland fans I guess be happy you still have a NBA to cheer on even without James. Our Seattle Sonics left town after forty one years here. We don't have a team to cheer on at all. But as the late 2Pac rapped…..Yo Cleveland sports fans KEEP YOUR HEAD UP!!!!
Tags: Bosh,cleveland,d-wade,fan,heat,james,miami,NBA,Sports