Tag Archive | "micheal"
Posted on 11 March 2018 by curvey in Featured, Sports
ARTICLE FROM seattletimes.com (Full story click here)
"One Man's Opinion" by Gordon Curvey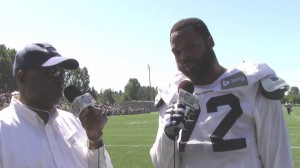 I knew this was going to happen sports fans. The removal of Micheal Bennett from the Seahawks or from my city of Seattle. And it happened because Bennett was traded to the champion Eagles for a 5th round pic and some dude no one knows of.
The Seahawks removed Bennett from the team because in my strong opinion him being a leader in speaking out on the way former guest on "Music Inner City TV" QB Colin Kaepernick was treated by the NFL. Plus Bennett took stands on the African American sista who was shot by the police here in Seattle and other issues that have to do with the African American community.
Now Richard Sherman is gone. Signed with the 49ers less than a day after being cut by the Seahawks. He signed a three year contract. Wow it will be very interesting when the Seahawks and 49ers meet.
Sherman did a lot in the community for inner city kids. Held a big softball game every year at Safeco Field. He did not have it last summer. Ummm I wonder if that was a signal of his departure from Seattle? Maybe so ladies and gentleman. All I know is Sherman and Bennett are gone. Sherman is a 49er and Bennett is a Eagle.
Bennett had became a leader in speaking up on issues PLUS he did a lot for young African American kids. Speaking at schools and community centers in the Seattle/Tacoma area. But I guess the Seahawks said enough is enough we have to get rid of you. Sherman did the same.
Of course Bennett took a stand for Kap in not standing for the anthem. As did Sherman. In the end the Seahawks said no more of this radical stuff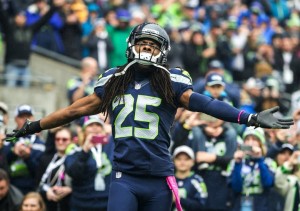 so bye bye Micheal Bennett and Philly will say hello Micheal Bennett. Surely it is not because of Bennett's play on the field he was traded.
This is a fact. Some say the "Legion Of Boom" for the Seattle Seahawks is over. The Seahawks have made massive changes to it's coaching staff. Hell just about everybody is new except for Coach Carroll.
In my opinion the Seahawks have got afraid after a 9-7 season. I just do not understand readers. Bennett has been traded and guess what sports fans? Richard Sherman another outspoken African American man who like Bennett are very intelligent, follows Bennett out of Seattle and maybe even Earl Thomas. This is crazy in my opinion.
Bennett and Sherman follow another African American sports star out of Seattle who took off their uniform and went on to help the African American community and youth. former Seattle Mariner Harold Reynolds.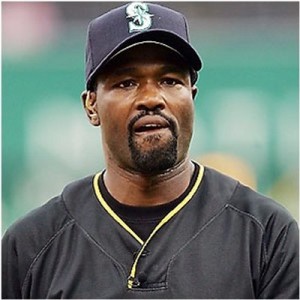 Reynolds along with Wayne Perryman formed a organization (read link above) to try to help young black kids to look good when looking for a job and other helpful things. Guess what readers? Soon Reynolds was shipped out of Seattle just like Sherman and Bennett were shipped out of Seattle by the Seahawks in my opinion.
Yes I know MANY will disagree with my thoughts. Guess what? I don't give a damn! I am hurt that Bennett and Sherman are gone from my city. Bennett has formed a relationship with schools and he said that will continue even if he is in Philly. I do not know about Sherman and the relationships he formed here.
Hell If I was a African American sports star in Seattle, I would be afraid to really speak up and help the African American community like Harold Reynolds and Bennett and Sherman. Because if they do, they are asking for a ticket out of Seattle!
Comments: gcurvey@yahoo.com or facebook.com/gordon.curvey or facebook.com/musicinnercityentertainment or twitter.com/gcurvey
Tags: 49ers,bennett,colin,community,eagles,intelligent,kaepernick,leader,micheal,opinion,outspoken,philly,removed,reynolds. harold,richard,schools,seahawks,seattle,sherman,shipped,signed,traded,uniform
Read More Comments Off on Bennett/Sherman Follow Reynolds Out Of Seattle!
Posted on 28 June 2017 by curvey in Featured, Much More
ARTICLE FROM hiphollywood.com (Full story click here)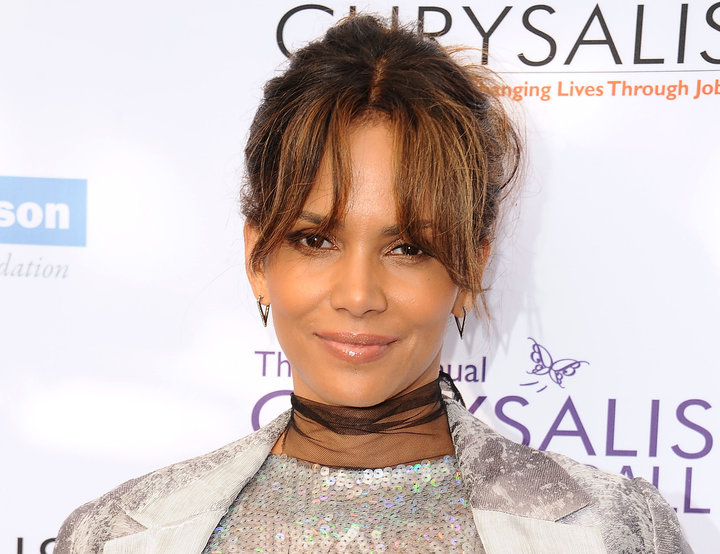 We have followed her career and the men have always said DAMN SHE IS FINE!!
After two decades men are still saying those words readers. And oh yeah she is a Academy Award winning actress.
But Halle Berry has something to say to the black community. We have to do more than talk about work in our community. We have to do some work.
Ms. Berry wants to say people have to do more than scream "Black Lives Matter" People in the community have too dig deep and give back in our communities and do some work.
The Academy Award winning actress wants to say a few things to her Hollywood friends say they support the "Black Lives Matter" movement.  She is tired of folks running their mouths but then do nothing to help make a change. I hear Halle on this!!
Berry said she is "tired" of folks complaining. She said recently "In my world, I get so tired of people complaining about oh Black lives matter and they pontificate and pontificate about it, and I say, well what are you doing about that? It may not seem significant to you, but that's how we start. Have you called your local politicians? Have you written a letter?"
Halle Berry went on to say "I don't have time for people who talk the talk but don't walk the walk" SAY THAT MS. BERRY!! I feel the same. That is why I respect singer John Legend and Lebron James the our Seattle Seahawks Micheal Bennett and his brother.
Unlike Micheal Jordan and Tiger Woods and even Kobe Bryant, and many Hollywood stars and music stars, Berry and the Bennett Brothers and John Legend and Lebron are not afraid to speak out on issues when it comes to the African American community. It think this is great for them to not sitting back on their cash. They want to make a difference.
Comments:gcurvey@yahoo.com or facebook.com/gordon.curvey or twitter.com/gcurvey
Tags: academy,actress,award,bennett,berry,black,community,complaining,difference,halle,james,john,jordam,lebron,legend,lives,matter,micheal,movement,significant,support,tiger,tired,woods
Read More Comments Off on Halle Berry Wants Folks To Do More Than Talking
Posted on 02 December 2014 by curvey in Sports
"One Man's Opinion" by Gordon Curvey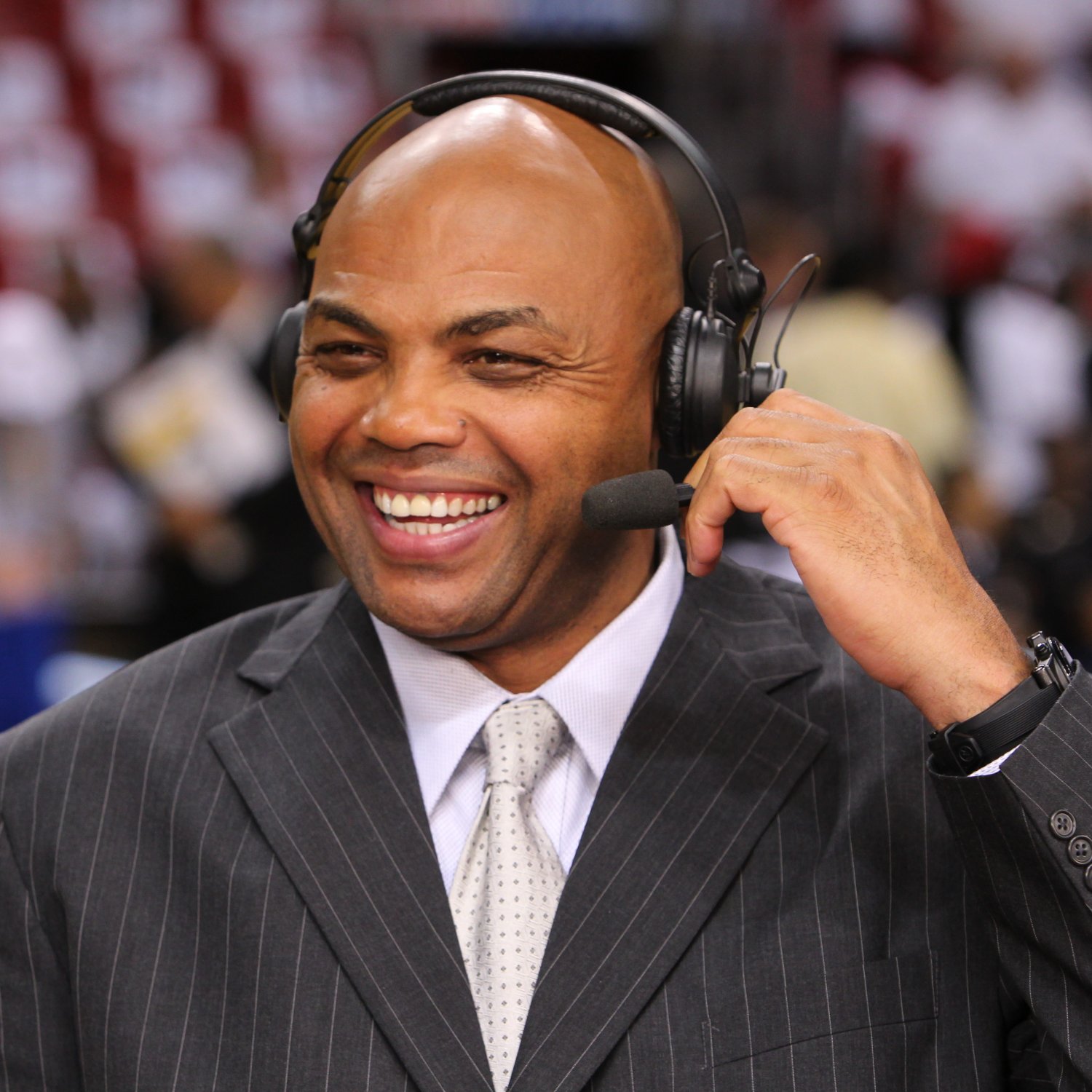 Let me make this clear Charles Barkley is a clown. Like a clown in the circus. As a basketball junky and a NBA junky, I am a huge fan of Charles Barkley as one of the best players in the history of the NBA. At 6-5 he did things on the court no other player has done.
Barkley had many games with 32 points and 22 rebounds or 25 points 25 rebounds. He was a great player. There has not been a player of his size to do what Barkley did during his career. And of course he has made a name for himself on TNT with Kenny "The Jet" Smith and Ernie Johnson and for the last few years big Shaq..Shaquille O'Neal.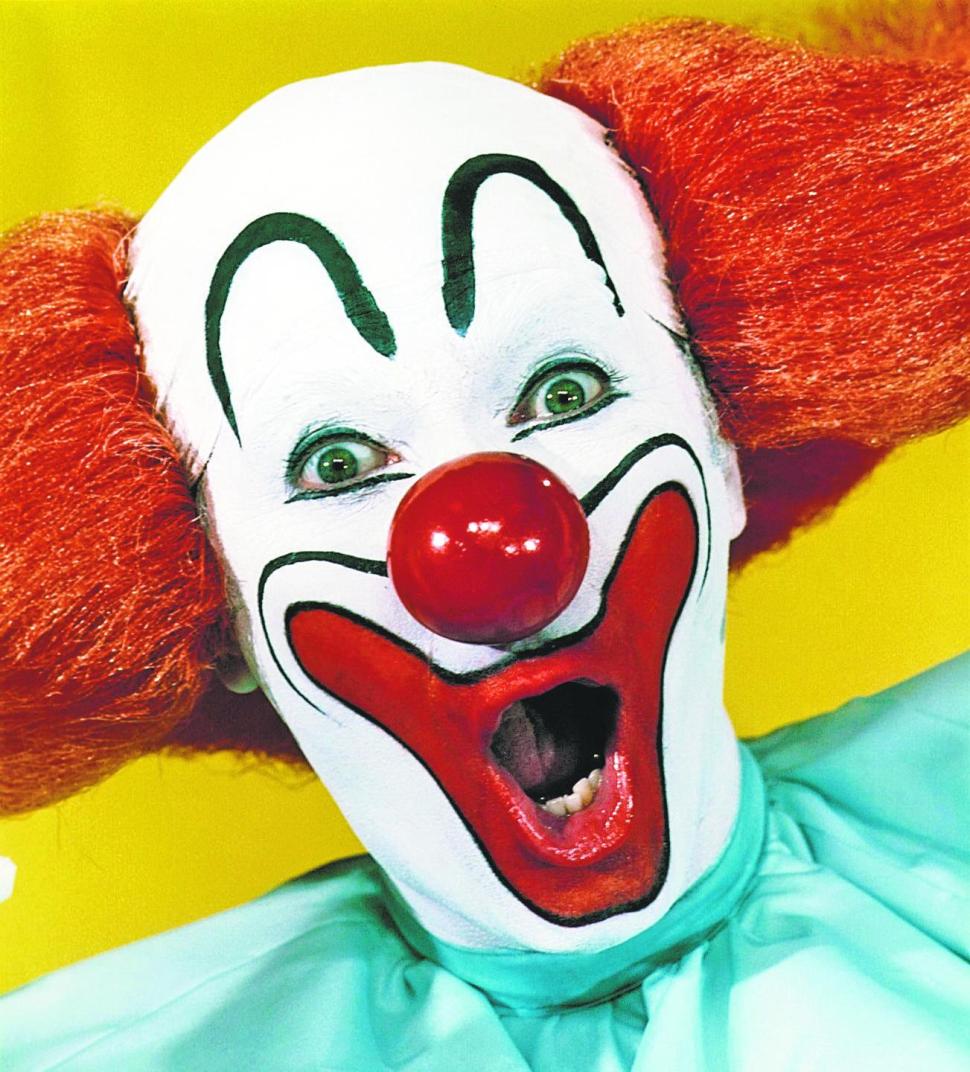 But to me and many many others, Charles Barkley is a clown. First of all Barkley butchers the english language. Every show on TNT the clown show starts when ever he opens his big mouth. He says things that is so off the freakin wall it is pathetic! Charles Barkley is allowed to say things over the air because he makes a lot of white folks happy because he says things to make them happy.
Barkley has lost track of reality. He is a multi millionaire that stays in a huge house in Phoenix and not only that I wonder when was the last time he went into the inner city and talked to kids and hang out. I wonder when was the last time he went to a African American church? Charles Barkley is from a hick town in  Alabama and grew up very very poor.
Then he becomes a NBA superstar and makes millions and what does he do? He marries a white lady. He forgets about for which he came from. A town called Leeds, Alabama. He does what a lot a black men do. Get rich and turns to a white lady instead of a African American female.
Now Barkley has the nerve to comment on the Micheal Brown killing in Ferguson and other issues that deal with black people. He calls people "scumbags" and agrees with the decision allowing Darren Wilson to walk free for killing a unarmed young black kid. I dare Barkley to agree with the decision!! He is a fool and a buffoon and is a joke to most African Americans. He is not a joke to me. He is a embarrassment to my race.
Emmit Smith, Shannon Sharpe, Micheal Irvin, Warren Sapp and yes Barkley and others are not good broadcasters in my opinion but Barkley is the worst! For some reason he has won a Emmy for being a good host on "Inside The NBA".  Why I would like to know!! He acts like he speaks for the African American community when he makes these stupid comments on issues outside of basketball.
CHARLES BARKLEY DOES NOT SPEAK FOR ME AND THE AFRICAN AMERICAN COMMUNITY. Just like Rev Al Sharpton does not speak for me. No black so called "leader" speaks for me. I speak for myself.
I think Charles Barkley should join the Ringling Bros Circus as a clown. Because that is what he is to most black folks.
Tags: african,American,barkley,brown,charles,clown,crren,fuguson,history,inside,micheal,NBA,phoenix,player,tnt,wilson. alabama
Read More Comments Off on Charles Barkley Is A For Real Clown
Posted on 07 November 2011 by curvey in Featured, Hip-Hop/R&B
ARTICLE FROM today.msnbc.com (Full story click here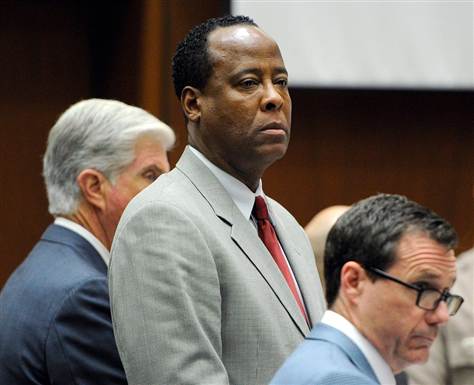 I sat amazed at what I just saw on TV. I watched the O.J. verdict, the Casey Anthony verdict, the Rodney King verdict and other verdicts and now I have watched Dr. Conrad Murrey found guilty of involuntary manslaughter in the death of the King Of Pop Micheal Jackson. Unreal!
As I watched on Headline News as the verdict was announced Dr. Murrey sat like a statue in his chair. When the verdict was announced he was guilty, Dr. Murrey continued to sit there like a statue.
What I do not like is the crowd I saw outside cheering like they all won the lottery. Here is the thing. This is a VERY sad situation. Micheal Jackson is no longer here and Dr Murrey is going to jail. This is very very sad.
In my opinion it is very sad all the way around. Katherine Jackson and Joe Jackson lost her son. Jermaine, Jackie, Tito, Latoya, Janet, Rebbie, Marlon and Randy  lost their brother way to young. It is very very sad.
I wish the best for Micheal's kids. They seem like very down to earth and balanced young kids who want to be in the entertainment industry. My prayers go out to the entire Jackson Family. And may Micheal continue to rest in peace.    Gordon Curvey
Tags: family,guilty,involuntary,Jackson,manslaughter,micheal,murrey