Tag Archive | "MJ"
Posted on 20 October 2011 by curvey in Featured, Sports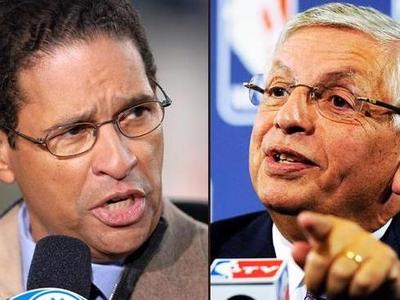 ARTICLE FROM thegrio.com (Full story click here)
Veteran broadcaster Bryant Gumbel is fed up with the actions of NBA Commissioner David Stern because of his actions or words in the on going labor talks between the players and the owners over this NBA lockout.
Gumbel had some stong words for Stern. Please read the article in the link above. Bryant basically called Stern a slave master and the NBA players are their slaves. And because of this we may not have a NBA season. Which will be TERRIBLE.
Bryant as a sports fan is pissed and so am I readers. If you check out Stern he can come off as arrogant and uppity. Like "I am Dave Stern and who are you?" Meanwhile days are passing by and we the fans of the NBA have already had two weeks of the season canceled. This is just not good.
Bryant should also put Micheal Jordan on blast for not being in the meetings. MJ in my opinion should get his ass off the golf course walking around with a big cigar and help the players!! You see MJ was a all time great  and is now a owner. No one in the meetings can say that. He can come from both angles. MJ should be in the meetings.
And so should Kobe Bryant, KG, LeBron, Melo, Amerie, Dirk, Jason Terry and other vets of the NBA. Get in the meetings and help Derek Fisher to hammer out a deal so we the fans can enjoy the NBA. We will keep in up to date with the NBA lockout right here.  Gordon Curvey
'MUSIC INNER CITY TV" LIVE at 11:05pm Friday night Pacific time!! Just click Ustream TV screen above! Videos/Sports news and more. From Seattle.
Tags: broadcaster,bryant gumbel,canceled,david stern,lockout,meetings,micheal jordan,MJ,NBA,owner,season,slaves,Sports,veteran
Posted on 28 June 2010 by curvey in Featured, Hip-Hop/R&B
ARTICLE FROM comcast.net (Full story click here)
"One Man's Opinion" by Gordon Curvey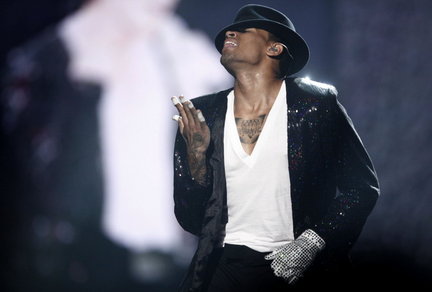 Because of negative feelings towards yours truly by B.E.T's Zabrina Horton, our media outlet was turned down from coverage of this years B.E.T Awards in L.A. So I was at home watching like millions of others.
It was a great show. A El DaBarge comeback (great to see him back on the scene)  a Kanye comeback, great performances by Diddy, Slim Shady, Alicia Keys, Drake and many others.
But none of them touched the performance by singer Chris Brown. The disgraced Chris Brown. The one who beat up Rihanna.
Brown's performance of MJ was the best I've seen since Jackson's death. The best. Near the end of his set, Brown broke down and cried and could not finish his performance. MJ's big brother Jermaine, walked with Chris off the stage.
I see on the net today that some people think Brown was faking tears. I don't thing Brown was faking. It was real. I was a combination of what he has been though in the past months and his love of MJ.
It is a fact that Chris Browns cd sales have dropped big time. His career has suffered since his problems with Rihanna. He has had run ins with reporters, radio dj's etc. The question is readers, will Chris Brown every be back on top with a hit song again? Time will tell.
Look for Chris Brown's brand new music videos on Seatlle's own "Music Inner City TV" on Comcast on Demand all over Western Washington state 24/7. Plus other artists videos and much more!
We also air on SCAN-TV ch 29-77 in the Seattle area every Saturday night at 9:30pm.
Tags: alicia keys,BET Awards,chris brown,crying,diddy,drake,MJ,rihanna
Posted on 25 June 2010 by curvey in Featured, Hip-Hop/R&B
"One Man Opinion" by Gordon Curvey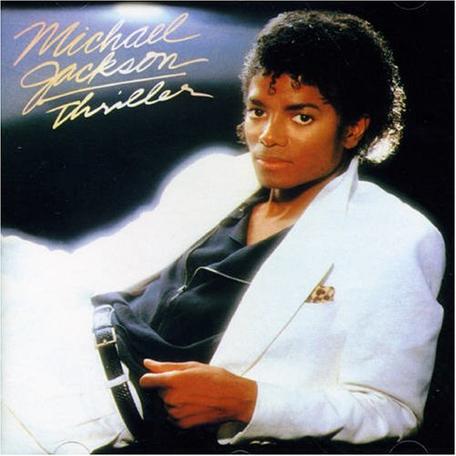 Today marked the one year anniversary of the passing of the "King Of Pop" MJ, Micheal Jackson. It was a very sad day last year when I learned of the death of MJ.
I was cleaning up my place and passed by the TV and saw the headlines on CNN and I could not believe it. Micheal Jackson has died at the age of 50. I was shocked. And truth be told I am still shocked.
Word is out MJ's daddy Joe is going to file a wrongful death lawsuit against MJ's doctor Conrad Murrey for the death of his famous son. I don't blame Joe for keeping up the fight.
The truth needs to come out about the death of Jackson.
No one will EVER touch MJ as a entertainer. NO ONE!! He is and will always be the "King Of Pop"
Listen to "Music Inner City Radio" on 1150am KKNW every Friday night at 10pm in the Seattle area. And the show streams online at http://www.1150kknw.com
"Music Inner City TV" airs 24 hours a day on Comcast On Demand TV all over Western Washington state! Grab your remote and go to "Music" and then "Music Inner City" and enjoy three to four shows morning, noon or night.
Tags: comcast,entertainer,Joe Jackson,king of pop,micheal jackson,MJ,music,on-demand,seattle,television
Posted on 05 March 2010 by curvey in Featured, Sports
"One Man's Opinion" by Gordon Curvey
Well former B.E.T owner Bob Johnson finally got tired of owning a basketball team and sold it MJ. The person some people say was the greatest basketball player of all time. I say Magic Johnson though.
Jordan has a very very hard job ahead of him. Will he want to keep Hall of Fame member Larry Brown next season as the head coach? This will be interesting because truth be told the Bobcats have improved this year under Coach Brown.
They have a few pieces in place to have a good team with some added additions. They Have Gerald Wallace and Stephen Jackson on the team. The question is this how will MJ be as a owner?

Because MJ might have been a great great player but so far as a GM in Washington and with Bobcats in another position, he has not done a good job. Let's just tell the truth folks. (yours truly Gordon C. with MJ pic to the right)
One thing for sure it is great that MJ is involved in the NBA in anyway because he is a basketball icon. A sports icon. A flat out legend. I know David Stern is happy to have him around too.
Will he be a owner like Mark Cuban of the Mavericks? Who is at EVERY game sitting right behind the bench of his team? Who knows we will see.
Everyone will be watching Jordan to see what he can do to make the Bobcats a team that can make the playoffs in the future and draw some fans to the arena because when you see a Bobcat game on TV, you will notice a whole lot of empty seats.
So let's see what the REAL KING (not James) can do as the new owner of the Bobcats in Charlotte.
"MUSIC INNER CITY NEWS MAGAZINE" The #1 urban online news magazine in the Northwest!!
Be sure to listen to "Sports Inner City Radio" right here on "S.I.C-Online" Urban sports news and issues from the studios of "Music Inner City TV" in Seattle, Washington.
"Music Inner City TV" is the ONLY locally produced urban music video/interview program in the Northwest (U.S.) On the air for going on 20 years!!
Part 2 EXCLUSIVE webcast from the 2010 Clive Davis Pre-Grammy Party in Los Angeles is now online!
Tags: audio,basketball,bobcats,Charlotte,inner city,interviews,johnson,king,legend,Magic,mavericks,Michael Jordan,MJ,music,music inner city,northwest,online,opinion,owner,player,seattle,sold,Sports,stern,team,webcast
Read More Comments Off on Micheal Jordan New Owner Of The Charlotte Bobcats