Tag Archive | "money"
Posted on 20 May 2016 by curvey in Featured, Hip-Hop/R&B
"One Man's Opinion" by Gordon Curvey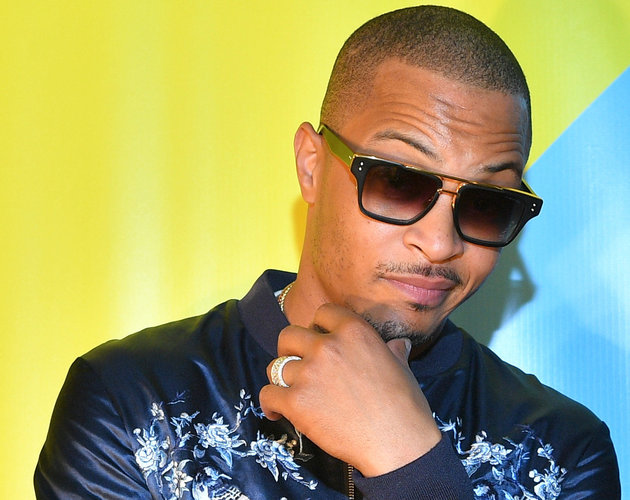 To many times we hear about hip-hop/rap artists maybe getting in trouble or going to jail for one reason or another. The media will jump right on it when a hip-hop/rap artists is in trouble. This is for sure.
But check this out readers. How about when these artists do things on the positive tip? Do we hear about it like we hear about when these artists get in trouble? The answer is no. I have saw articles where artists buy Xmas gifts for the needy. Buy turkeys and Thanksgiving dinners for the needy and even buy a car for someone who needs a car to go to work. And much more.
Problem is you have to search for the story. This is unfair ladies and gentlemen.  Rapper and actor T.I. is doing something real positive for the youth we need to know about this readers.
He recently announced a partnership with music streaming service Tidal to launch the "Money Talk With Tip For Education" program. Now though June 15th participants can sign up to raise funding for their projects on spreading education awareness via Crowdrise. Then they can be able to post their Crowdrise projects via social media channels using the hashtag #TIDALXMONEYTALK in order to be considered eligible for the education challenge. This is great what T.I. is doing.
The top five finalists will have the chance to get the amount they raised matched by T.I. and Tidal.  Enriching the lives of today's youth is something the Atlanta native knows all too well. The father of seven says his involvement in the education challenge is an natural extension of his own daily duties at home.
On June 15 Tidal will reveal the five finalists who have raised the most funding on its site. Then on June 22, T.I.and Tidal will announce and will match the donations of the official winner by up to a whopping $250,000 which will be used towards launching the winner's proposed project.
T.I. does more than this folks. He is making his name known not for not just being a great rapper and being a actor in movies and on t.v. but he is making his name known as a person who cares about inner city youth not just in the ATL but everywhere. This is a good look for T.I.
Tags: artists,atl,atlanta,awareness,city,crowrise,donations,duties,education,eligible,hip-hop,inner,jail,launch,money,native,needy,projects,rap,rappers,streaming,T.I.,talk,tidal,trouble,youth
Read More Comments Off
Posted on 07 June 2014 by curvey in Featured, Hip-Hop/R&B
"One Man's Opinion" by Gordon Curvey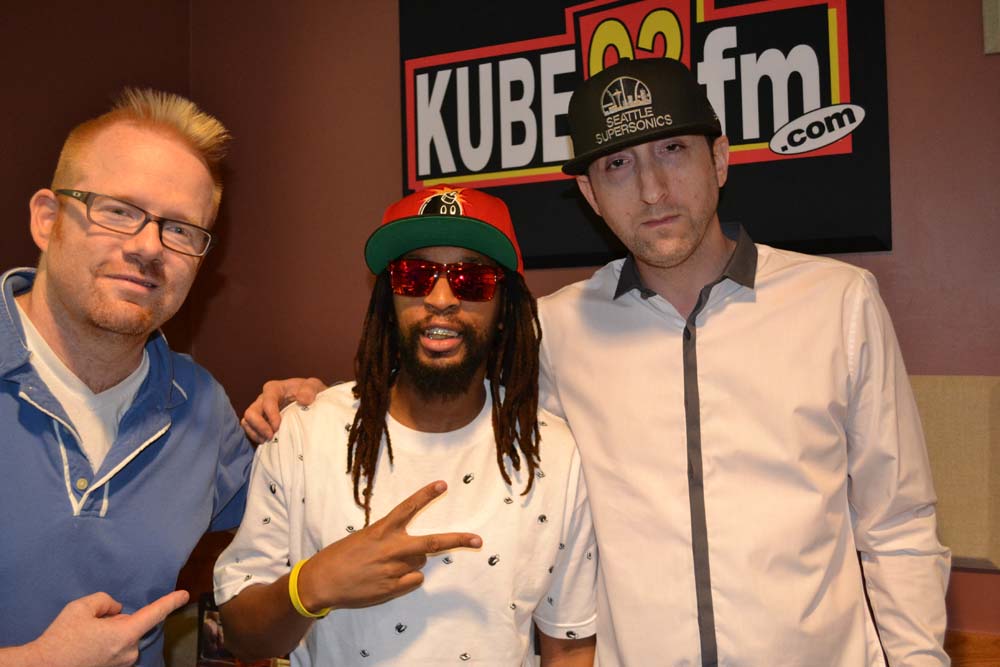 Today I as write this Seattle radio station is holding it's KUBE93 Summer Jam at the Gorge in Eastern Washington state. And again led by program director Eric Powers, they have blocked "Music Inner City TV" from covering the event.
Now check this out readers. We can cover many Hollywood events including a big golf event on Monday with a big red carpet and stars BUT Eric Powers has blocked us from covering the Summer Jam for about six years in a row. It is a outrage. It is wrong. And yes it is racism. Powers did buy me a nice sound system for my PC after I had a terrible fire in 2005. And I was and still am grateful for that.
But if you know me I have to stand up for my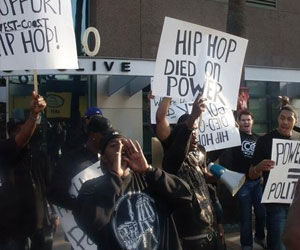 folks. And truth be told KUBE93 is not playing local artists during primetime. That is between 3pm and 8pm. The only time KUBE93 plays local artist music is on Sunday night's "Sound Sessions" at 11pm. That is when the least amount of people are listening to the radio!! Come on readers this is a damn shame!!
You know what readers? Cats in Los Angeles and the Bay Area got together and protested big time against Power 106 in L.A. (pic here in this article of the L.A. Power 106 protest) To say the program director PLAY LOCAL ARTISTS MUSIC!! And guess what? Now Power 106 and also KMEL in the Bay is playing local artists music during PRIMETIME!! Unlike KUBE93. And they will not until cats STAND UP AND PROTEST!! Make your voices heard!
Listen artists. If you plan out being somebody in the music game you have to get local radio stations like KUBE93 to play your music. If you just want to be what I call a "ghetto celebrity" then continue doing what you are doing.
Finally at the Summer Jam, AGAIN KUBE93 stuck local artists at SECONDARY stage to perform instead of performing on the MAIN STAGE AND THIS IS JUST PLAIN WRONG!! This local label Lane Records sponsored the secondary stage this year at KUBE's Summer Jam. And they had to spend a pretty penny for that. ALL THE ARTIST THAT PLAYED OR WILL PLAY THE SECONDARY STAGE IS GETTING ZERO RADIO AIRPLAY DURING PRIMETIME ON KUBE93!!! WHAT IS UP WITH THAT??
The other day there was a so called "networking" event here in Seattle. Was standing up for local airplay on KUBE and other local stations Movin 92.5 and a new station 103.7 discussed? HELL NO! It is time for cats to get their head out of the Northwest clouds!! STAND UP AND BE COUNTED AND MAKE YOUR VOICE HEARD!! Don't be happy for where you are at. It is time for folks to STOP GIVING MONEY TO KUBE93 because when you do that they are running all the way to the damn bank OFF THE BACKS OF AFRICAN AMERICANS!! When a station that has NEVER had a AFRICAN AMERICAN DJ DURING PRIMETIME, something is VERY WRONG!!
I am not finished with this topic so turned readers.
Tags: 106,african,airplay,americans,angeles,artists,bay,eric,gorge,jam,kmel,kube93,local,los,money,power,powers,protest,radio,seattle,stand,summer,up. primetime,washington
Read More Comments Off
Posted on 02 January 2012 by curvey in Featured, Hip-Hop/R&B
ARTICLE FROM hiphopdx.com (Full Story Click Here)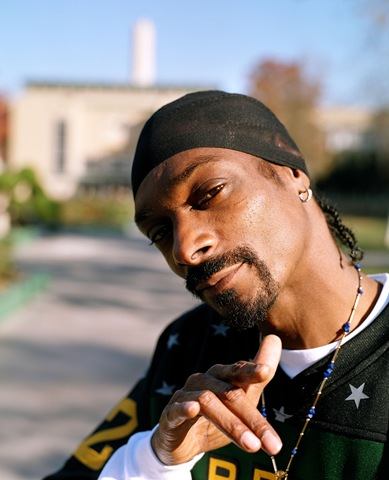 Ran across this story and I said YEAH another story that is not really reported on by the major media. BUT let Snoop Dogg get caught with bud or hit his wife then CNN or MSNBC or Fox News will be leading off their news cast with the news.
But here is a POSITIVE story of a brotha who is a hip-hop legend and who is about giving back to his hood the LBC in Cali. While other hip-hop/rap artists are one hit wonders, "The Doggfather" has lasting power for sure. He is about to turn 40 big has kept his name in the game sort of speak.
Movies, TV, and music, Snoop is doing it all. He is a entertainer and businessman and a cat who wants to help the kids in the inner city through his "Snoop Dogg Football League"
The league is not just about playing football. To be part of his league the kids have to keep up their grades in school and get a good education or they cannot play in his league. That is great readers.
Recently Big Snoop co-hosed the legendary game show "The Price Is Right" with comic Drew Carey. Money from the show to support Snoop's youth football league. I think this great and a big shout out needs to go out to the folks at "The Price Is Right" for allowing this to happen.
So I want to say thanks to "The Dogg Father" for what he has done for hip-hop and West Coast music and what he is doing for the kids. Keep doin what ya doing Big Snoop!!
Tags: drew carey legendary,football,league,money,snoop dogg godfather,west coast
Posted on 31 January 2011 by curvey in Featured, Much More
BIO of George Clooney via wikipedia.com (Full bio click here)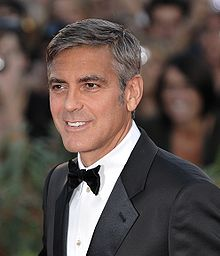 Actor George Clooney can sit back and look at his bank account and his Oscar he won and drive around Hollywood in his Rolls and enjoy a big nice house on Malibu. But he decides to roll his sleeves up and work for the people in Sudan. He means business. He is very very serious about his work in this African country.
Often times when he is finished working on a movie he is on a plane to the Sudan. He puts his money where his mouth is. His life right now is making good movies and the people in Sudan.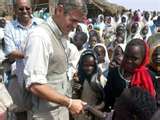 Sudan in Africa is one of the poorest countries on earth. Dirt poor. But Clooney wants to help the people of Sudan in any way he can with time and money. Clooney puts his money where his mouth is. He rolls up his sleeves and goes to work for the people of Sudan.
I just think folks need to know what George Clooney is doing for the people of Sudan. He means business folks and that's real talk. He is very serious about his work in Africa. A BIG shout out to George Clooney who is a Oscar winner and like I said can sit back and count his money but he does not do that. Thanks George for what you are doing for the people of Sudan.
More entertainment and news gossip coming soon!!
Tags: africa,Business,cnn,george clooney,hollywood,malibu,money,movie,oscar,sudan,work
Posted on 19 August 2010 by curvey in Featured, Hip-Hop/R&B
ARTICLE FROM blackvoices.com (Click here for full article)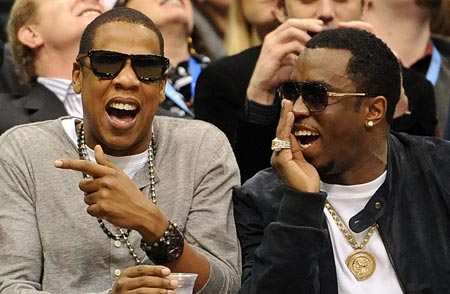 Forbes Magazine has listed the top money makers in hip-hop and these cats are making PLENTY of cash.
You have to remember readers, hip-hop or in music as a whole, you can make money from all over the world.
I tell young performers here in Seattle this all the time. You can be a total flop in the U.S. but blow up in Japan or South Africa or England or Germany etc.
Plus hip-hop artists make plenty of cash when they hit the road for performances. Again, they preform all over the world.
And also cats like Jay Z and Diddy make MILLIONS away from the microphone. Jay Z is part owner of the New Jersey Nets and has night clubs and and of course much more and Diddy has Sean John and more. And Nelly has Apple Bottom and more.
50 Cent made millions and millions when he invested in Vitamin Water. Please click the link above to see the Forbes list. The money these cats make is amazing!      Gordon Curvey
BUSINESS OWNERS/ARTISTS/PROMOTERS ADVERTISE FOR AS LOW AS $20 ON "MUSIC INNER CITY TV" THE COMMERCIAL WILL RUN 24 HOURS A DAY ON OUR COMCAST ON-DEMAND PROGRAM FOR ONE MONTH!! THE PROGRAM AIRS ALL OVER WESTERN WASHINGTON STATE.
PLUS THE COMMERCIAL WILL AIR WORLDWIDE ON OUR "MUSIC INNER CITY TV" WEBCAST RIGHT HERE ON "MUSIC INNER CITY NEWS MAGAZINE.
AND THE COMMERCIAL WILL ALSO RUN TWO TIMES ON "MUSIC INNER CITY RADIO" ON 1150AM KKNW FRIDAYS AT 10PM.
FOR MORE INFORMATION OR TO ORDER YOUR COMMERCIAL CALL GORDON CURVEY AT 206-445-3989 OR E-MAIL US AT gcurvey@yahoo.com
Tags: 50 Cent,diddy,forbes,hip-hop,Jay z,money,Nelly,night clubs
Posted on 02 May 2010 by curvey in Featured, Sports
ARTICLE FROM si.com (Full story click here)
"One Man's Opinion" by Gordon Curvey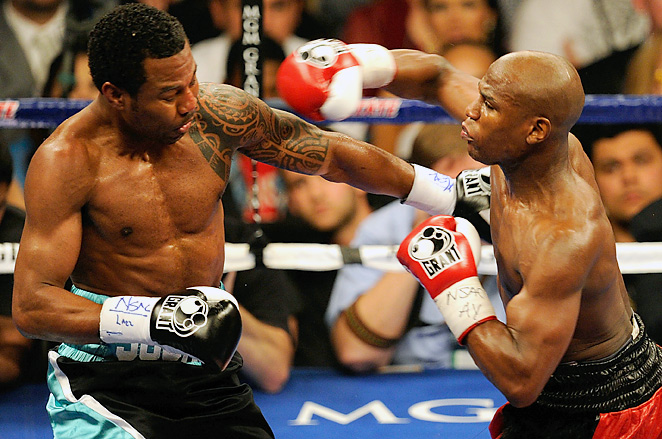 As a big boxing fan I was excited to watch the Mayweather/Mosley fight. It was a fight that boxing needs more of. All the stars were in attendance. Diddy, Paris Hilton, Donald Trump and even "The Greatest" Ali was their.
And what they saw was a boxing lesson by the undefeated Floyd "Money" Mayweather. Shane Mosley at 38 just could not deal with the speed of Floyd.
In the second round, Mosley connected with a great hook and for the first time in Floyd's career he was really hurt.
But he recovered and after the second round it was all "Money" Mayweather. His speed was just to much for Mosley to deal with. Floyd is one of the greatest boxers of all time. This is for sure.
As a boxing fan, I really want to see a big money making heavyweight fight here in the U.S. But sorry to say, since England's former champ Lennox Lewis retired, the Heavyweight division has been dead. No big fights of interest. This I feel is not good for boxing. And I don't see a big Heavyweight fight happening soon.
Finally with "Money" beating Mosley, everyone wants to see a Manny vs. Floyd fight. This is a BIG money fight where Manny or Floyd can bank around $40 million. Let's hope all the politics can be put to the side and let's make this fight happen.
Watch "Music Inner City TV" webcasts right here. Just click "Television Show" link above or watch the latest "Music Inner City TV" show to the right.
NEW "Music Inner City Radio" podcasts every other day that will feature entertainment and sports news, politics plus classic soul and new and recent songs. From the studios of "Music Inner City TV" Just click "podcast" link above
A spinoff of "Music Inner City Radio" on Alternative Talk 1150am KKNW in the Seattle area every Friday night at 10pm. And our shows on Comcast On-Demand TV all over Western Washington state!!
Tags: boxing,champ,heavyweight,lesson,lewis,Mayweather,money,Mosley,opinion,Politics,shane,speed,Sports,undefeated