Tag Archive | "mother"
Posted on 06 August 2012 by curvey in Featured, Sports
ARTICLE FROM huffingtonpost.com (Full story click here)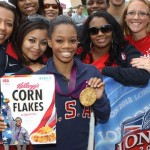 I watched the Olympics in great joy as little Gabby Douglas put herself for ever on the sports map as she let everyone know how great she is in gymnastics and she did it with a great smile and personality. It brought tears to my eyes seeing this 16 ye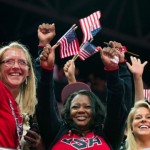 ar old African American girl do such great things. I am sure some of you reading this feel the same way I do.
But then NBC took the happiness away from me. Right after NBC's coverage of Gappy's great performance, they quickly went to a commercial that featured a monkey on gymnastics rings. I said to myself "I know I am not seeing things" I thought to myself if others are as angry and bothered by this as I am.
How can NBC be so STUPID readers? Did they even think that this was wrong and that folks in the African American community will be upset with NBC by them showing a monkey on gymnastics rings? To make matters worse, NBC does not think it is a problem and they say it was not intentional on there part.
All I can say is NBC is guilty of being stupid. Pure and simple. For them to play that commercial after Gabby's win was just plain stupid. But truth be told I have a problem with any commercial that features a monkey or a gorilla. To me it saying a monkey or a gorilla is like a African American.
Another thing I am bothered by is this. When you see young Gabby in London doing what she does best, her mom Natalie Hawkins is always ther. Here is a question. Where is Gabby's father? Is he anywhere in her live? To many times young African Americans are shown with just their mom and their dad is nowhere around. I would like to know where is Gabby's father. Gabby and her mom is making a apperence on CNN's Piers Morgan. I wish Gabby's father was on Morgan's program too.
I am not hear trying to knock African American moms. I am saying this readers. Stats show that 7 out of 10 African American kids are growing up without a dad in the household. It is a HUGE problem. A huge problem folks. In my opinion a black child needs BOTH parents in the houshold. So a child will know their daddy. Have a male image at home. Here that "deep" voice of their dad.
I hope Gabby has a relationship with her dad like for instance Venus and Serena Williams have a relationship with there dad. When you see a tennis event with Venus and Serena you will see their mom AND THEIR DAD and they are divorced. But they show up. I hope it happens for Gappy.   Gordon Curvey
Music Inner City – Popup Player

Podcast: Play in new window | Download
Tags: 16,african American,commercial,Douglas,father. natalie,Gabby,gold,guilty,gymnastics,Hawkins,joy,london,mom,mother,nbc,olympics,performance,smile,Sports,stupid,where
Posted on 28 October 2010 by curvey in Television Show
Because of a lot of requests, we are re-broadcasting the exclusive interview with the mother and aunt of Snoop Dogg, Evangelist Beverly Brodous Green ( his mother) and Erma Varnado (his aunt) along with music videos and more!!
Podcast: Play in new window | Download
Tags: broadcasting,exclusive,interview,mother,seattle,Snoop Dogg,videos
Posted on 08 May 2010 by curvey in Featured, Much More
ARTICLE FROM rentonreporter.com (Full story click here)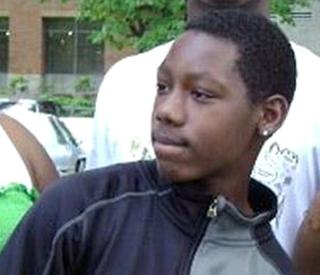 If you are in the Seattle area you should already know that 12 year old Alajawon Brown was shot and killed recently for I guess being in the wrong place and was caught in a cross fire of about 20 to 25 shots.
This story is truly truly sad. A mom has lost her little boy and a dad has lost his little boy too. A grandmom or dad has lost their grandchild.
Young Brown had just bought some shoes to get ready to play football. He worked cleaning up a family members kitchen to earn $20 for the shoes. Now he is dead. This is truly sad.
Also in my opinion is a certain radio talk show in the Seattle area who had young Alajawan's mom on his show to grab ratings or to build his ego. Also this host has done what we call "biting" in the hood.
I am the one who sent out a big e-mail to my list and to my almost 600 Facebook and Twitter friends concerning the killing of the young kid. I knew in the back of my mind that this talk show host would have the mom on his show. Well I was right.
This same radio host has never had me on his radio show to discuss my almost two decades of producing "Music Inner City TV" and I have asked him time and time again to be a guest on his show.
But since I have MY OWN radio show on 1150 KKNW (Friday night at 10pm) I do not need to be on this cat's show. Bottom line is I AM A LEADER NOT A FOLLOWER.
Hopefully this same talk show host will make his voice heard concerning the KUBE93 Summer Jam where young kids will be in attendance to hear the "N" word a thousand times and all kind of language young kids should not hear.
In ending, my prayers go out to the family of 12 year old Alajawan Brown. One thing is for sure, 12 years old is to young to die. Let's please stop the violence and increase the peace in our communities.
You can watch HOURS AND HOURS of "Music Inner City TV" right here and also listen to "Music Inner City Radio" podcast too.
Just click the links above and enjoy!!
Tags: alajawon Brown,family,father,football,grandchild,killed,mother,peace,sad,seattle,Skyway,violence