Tag Archive | "movie"
Posted on 26 April 2011 by curvey in Featured, Much More
ARTICLE FROM s2smagazine.com (Full story click here)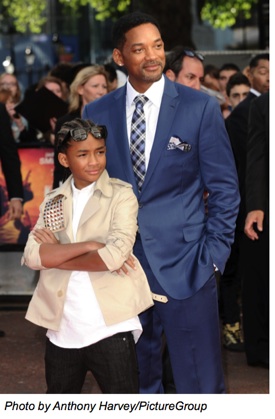 Will Smith and his son Jaden will be working together again in a new movie real soon. The name of the movie is not yet known but we know what it is going to be about. Click link above to find out more.
Smith and his son worked together a few years ago in the movie "Pursuit Of Happyness" and of course the film did well. Any film Big Willy does well in the box office.
Will's son also starred in "The Karate Kid" and we all know Smith's daughter Williow is because a big music star after her smash hit "Whip My Hair". The young lady was all over the place performing her song.
Big shout out to Will and Jada for being great parents to their children. They make sure they do their homework and wants them to get a good education.
We will give you details on the new movie starring Will and his son as soon as we find out right here on "Music Inner City News Magazine"
"Music Inner City New Magazine" is the #1 urban news magazine on the Internet from the Northwest!!
Sports, entertainment news, politics, links to other sites, Ustream TV, MTV News and video and much more!!
Advertise with us via a banner or link to your website and out VERY low rates. Cal us at 206-445-3989 or e-mail Gordon Curvey at gcurvey@yahoo.com
Tags: jaden smith,movie,parents,song,will smith,willow smith
Posted on 31 January 2011 by curvey in Featured, Much More
BIO of George Clooney via wikipedia.com (Full bio click here)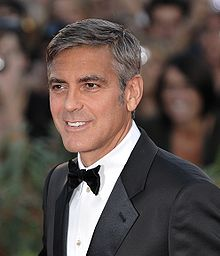 Actor George Clooney can sit back and look at his bank account and his Oscar he won and drive around Hollywood in his Rolls and enjoy a big nice house on Malibu. But he decides to roll his sleeves up and work for the people in Sudan. He means business. He is very very serious about his work in this African country.
Often times when he is finished working on a movie he is on a plane to the Sudan. He puts his money where his mouth is. His life right now is making good movies and the people in Sudan.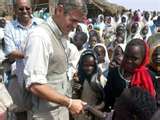 Sudan in Africa is one of the poorest countries on earth. Dirt poor. But Clooney wants to help the people of Sudan in any way he can with time and money. Clooney puts his money where his mouth is. He rolls up his sleeves and goes to work for the people of Sudan.
I just think folks need to know what George Clooney is doing for the people of Sudan. He means business folks and that's real talk. He is very serious about his work in Africa. A BIG shout out to George Clooney who is a Oscar winner and like I said can sit back and count his money but he does not do that. Thanks George for what you are doing for the people of Sudan.
More entertainment and news gossip coming soon!!
Tags: africa,Business,cnn,george clooney,hollywood,malibu,money,movie,oscar,sudan,work