Tag Archive | "mtv"
Posted on 12 May 2011 by curvey in Featured, Politics
ARTICLE FROM hollywoodreporter.com (Click here for full story)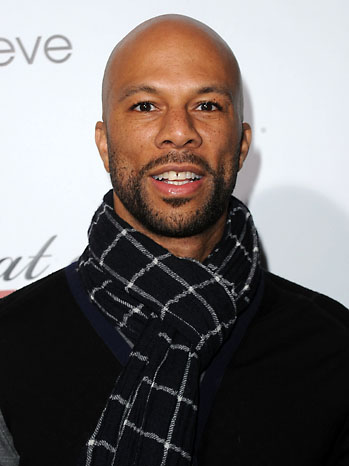 Guess you have heard former guest on Seattle's own "Music Inner City TV" is being blasted for performing at the White House for President Barack Obama and First Lady Michelle Obama.
He is being blasted along with the President by Sean Hannity and the right wing for a song he made about a cop killer years ago. But Hannity and the right wing have NOT done their homework on the artist Common.
This brotha has done a tremendous amount of work in the inner city trying to reach young kids about positive things. For instance I recently interviewed Common here in Seattle when he was on tour with MTV going ALL OVER THE COUNTRY going to schools talking to the youth about the importance of a good education.
But Hannity and the right wing knows NOTHING about this nor do they care only care about reaching deep to criticize President Obama about ANYTHING AND EVERYTHING!!!
Common is the last hip-hop artists to be blast on Fox News. You want to know why readers? Because Common was a guest on Fox News in the past and was praised by the host for his POSITIVE LYRICS!! But all of a sudden because he is performing for the President and First Lady at the White House he is a "gangsta rapper" and a terrible dude by Hannity and other right wingers. WHAT A JOKE!!
Bottom line is President Obama ratings have jumped up since the killing of Bin Laden and Sean Hannity and Fox News and Sarah Palin and others on the right wing are fishing trying to put the President on blast because the elections in 2012 and as of right now, no one on the right can beat the President. This is the bottom line.   
Yes we have high gas prices and high unemployment etc but the President and his administation is doing the best they can. Yes I disagree with things the President has done. But that can be said about a lot of Presidents. One thing for sure Hannity and the right wing have reached way low in blasting Common performing at the White House. Way low. Gordon Curvey
"Music Inner City Broadband TV" Hosted By Gordon Curvey. Urban sports/Entertainment News/Politics/Music Videos/Interviews/24-7 on-demand/From the studios of "Music Inner City" in Seattle. New shows all the time!!
Tags: blast,common,elections,hip-hop,inner city,mtv,performing,president obama,rapping,right wing,sarah palin,Sean Hannity,seattle,white house,youth
Posted on 14 December 2010 by curvey in Featured, Hip-Hop/R&B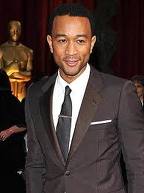 ARTICLE FROM blackvoices.com (Full story click here)
A few weeks ago I was on my way back to my residence/office/studio here in Seattle and I passed by Franklin High School here in Seattle and saw a bunch of students standing outside waiting to get into the gym for a event.
I also saw a tour bus with MTV "Get Schooled" all over it. I quickly found out what the event was about. It was a tour with music and sports stars going all over the U.S. to schools talking to the youth about staying in school and to get a good education.
I was lucky enough to have my video camera in my car and MTV's people made a call back to New York to verify I am a legit video program here in Seattle so I can cover the event for Music Inner City TV. MTV knew of my show and I was let in to cover the event and I got interviews with Common and MTV's Sway.
One of stars who has used his name to speak out about the importance of a good education and staying in school is singer John Legend who has been nominated for this years Critic's Choice Award for a song he wrote and song he produced call "Waiting For Superman"
Legend is doing his part to speak to the youth about having a good education all over the place including his concerts all over America. This is great on the part of entertainers like Legend, Common, Keri Hilson, sports star Shaquille O'Neal and others to say to the youth that a education is very very important.
As some of you may know, EVERY guest on "Music Inner City TV" over the twenty years I have done the program is asked to speak to the youth about staying in school, staying away from drugs and more. The youth is our future and they need to know how important a education is. Real talk folks.  Gordon Curvey
Adverise with the #1 urban website on the Internet from the Northwest "Music Inner City News Magazine" and reach thousands of people all over the world.
And advertise on "Music Inner City TV" that airs all over Western Washington state 24/7 on Comcast On-Demand. If you are in the Seattle area or Western Washington state go to "get local" and then "around the sound" Advertise and reach up to 2 million homes!
Call us at 206-445-3989 or send us a e-mail at gcurvey@yahoo.com for more information and we will send you are rate card with our VERY low prices.
Tags: america,common,drugs,entertainer,john legend,keri hilson,mtv,new york,school,seattle,Shaquille O'neal,sway
Posted on 14 April 2010 by curvey in Featured, Much More
ARTICLE FROM nicolebitchie.com (Full story click here)
"One Man's Opinion" by Gordon Curvey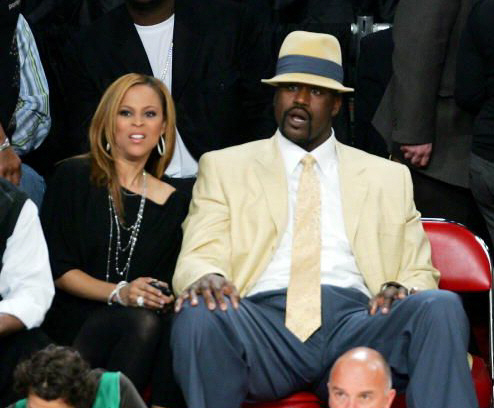 I watched the first show of "Basketball Wive's" on VH1 and was very disappointed. To me it was a program about a bunch of gold diggers who have the nerve to get on national TV and bash their ex husbands.
One so called female was a for real clown dancing at this "How Lo Can You Go" event by Ludacris. She was drunk and acted a for real fool.
Here is the thing that bothers me about this program. These ex wife's of NBA players or ex NBA players left these females with plenty of cash, so why would they bash there ex's on this program?
Also I am tired of seeing "motor mouth" sistas on these reality shows. Talking about how "cute" men are and how much cash they have and cars they drive.
Another reality show "Let's Talk About Pep" is the same thing. Motor mouth sistas talking about how cute this man etc.
Yo readers, how come the fella has to be "Mr. Handsome" or god's gift" Why not a normal dude that treats the lady like a lady should be treated? He may not be the best looking cat around just a real nice man? Think about it.
But Big Shaq O'Neal is saying enough is enough and wants to shut down production of this program.
Check out MTV with entertainment news, video and more RIGHT HERE! Plus watch HOURS of M.I.C-TV programs and much more right here on "Music Inner City News Magazine"
And why buy from our sponsors! IT IS SAFE AND SECURE!!!
Tags: inner city,internet,lady,magazine,mtv,music inner city,news,pep,podcasts,readers,reality shows,seattle,Shag,television,VH1,video,webcasts
Posted on 07 April 2010 by curvey in Featured, Politics
"One Man's Opinion" by Gordon Curvey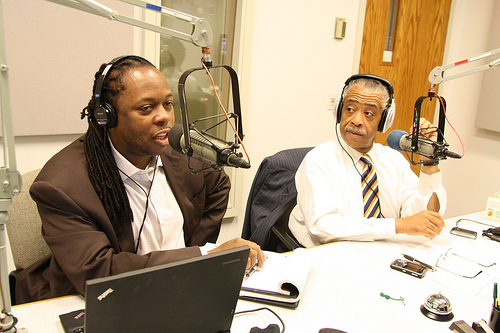 I just saw Rev. Al Sharpton on Fox News and the Glenn Beck program. I quickly said to myself very quickly why would Rev. Sharpton go on Beck's program? Then again it seems Rev Sharpton is on everyone's program. Is he trying to lead or is he trying to be a celebrity?
Glenn Beck, Sean Hannity, Rush Limbaugh and Laura Ingraham and others are the reason their is so much hate against the left and so much hate against President Obama. GLENN BECK IS ONE OF THE LEADERS OF THE TEA PARTY FOR GOODNESS SAKE!!
It seems to me Rev Sharpton loves to jump on MSNBC, loves to jump on CNN and for some godly reason, loves to jump on Fox News.
Is it because he loves to be seen on national TV and be seen? What the heck is it? It kind of bothers me when I see Rev Sharpton over and over and over again on Fox News and CNN and MSNBC. But what bothers me the most is Rev Sharpton on Hannity's show and Beck's show.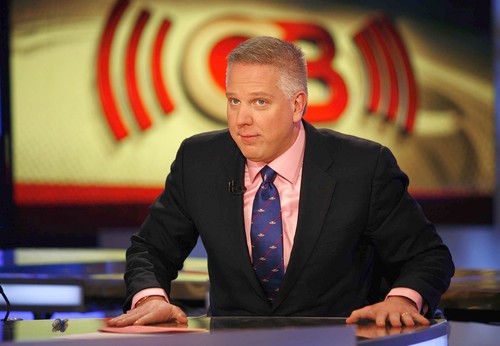 Both of those fellas blast Rev Sharpton and Rev Jesse Jackson and of course President Obama at will when ever they can. So again, why would Rev Sharpton continue to go on their programs?
Beck and Hannity on a everyday basis call President Obama a "socialist" a "radical" and constantly talk about President Obama's "radical" friends.
To me, I think Rev Sharpton loves to see himself on National TV with his very nice suits on his hair looking nice.
When I turn on the TV and see Rev. Sharpton posted up on Glenn Beck's show knowing how he is treating our President and other people of color I have a problem. Remember Beck called President Obama "a racist". I guess Rev Sharpton has forgot issues like this in order to be seen on national TV.
I respect Rev Sharpton for standing up for issues regarding people of color. I really do, but on this issue, I do not support him at all.
Please check out the latest entertainment news via MTV RIGHT HERE!! American Idol news and more!! RIGHT HERE on "Music Inner City News Magazine!! Look for it here on the home page.
Tags: american idol,cnn,fox news,friends,Glenn Beck,home page,interviews,magazine,msnbc,mtv,national,One Mans Opinion,Politics,president obama,radical,Rev Al Sharpton,rush,Sean Hannity,seen,socialist,suits,tea party,treatment,unfair,wrong
Posted on 09 March 2010 by curvey in Featured, Hip-Hop/R&B
"One Man's Opinion" by Gordon Curvey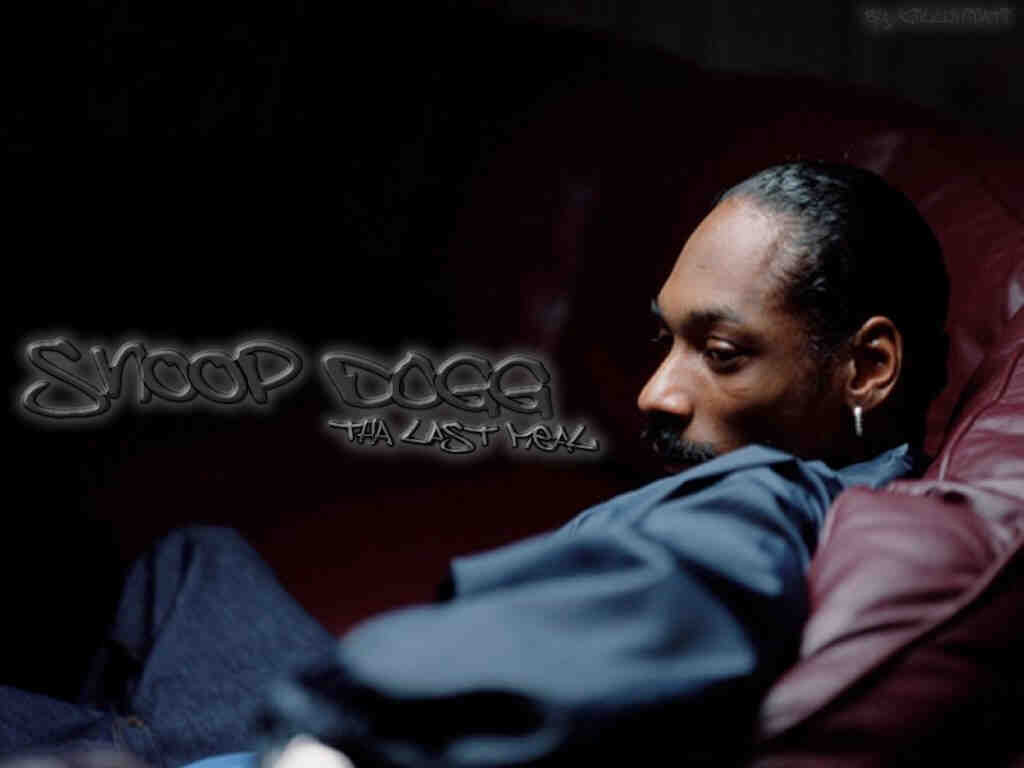 This past Friday and Saturday rap legend Snoop Dogg was in the Seatown to perform at the Showbox Sodo. And I want to tell you my feelings as a vet in this music game.
First of all I tried like hell to obtain a one on one interview with Snoop via the phone or in person but again got nothing as far as a interview. The only time I have interviewed Snoop was at the B.E.T. Awards in L.A. a few years ago for a minute.
I will keep trying and maybe the Dogg will finally do a interview with us at Music Inner City TV and Music Inner City News Magazine. I have enough videos by Snoop to do a great program. A "Snoop Dogg Special"
Anyway, the Friday show was sold out. I was told by Snoop's manangement that I was allowed to cover the Saturday show to write about it here at M.I.C News Magazine.
I got to the venue around 10:45pm because I was told Snoop would hit the stage around 11pm. But I know the game folks. If I was told 11pm, that meant midnight. I was right. The crowd waited for more than a hour before Snoop finally hit the stage. He hit the stage about 12:10am But before that, the crowd started to boo. Then the lights finally went down and the show started.
Snoop's set started with a short film with Snoop from one of his movies etc. That lasted about a minute or so and then Snoop pimped on stage. The crowd went CRAZY!
By the way, there was people of all races and ages at the show. Even little kids, which I did not understand with all the language being used by Snoop. There was people from 12 to 60 in the crowd.
Snoop started to perform all of his hits from "What's My Name" from earlier in his career to his recent hits "I Wanna Rock" and "Gangsta Luv" The crowd was jumping and dancing to all of his hits.
One thing for sure, their was plenty of folks in the crowd taping some of the show on their cell phones so most likley you can go to You Tube and see videos from the Seattle show. I was not one of them doing that.
Since I was told no for a interview with Snoop, I went to the show to watch it and review it for the thousands of you who visit our site. I knew I was going to watch a vet at work and that is what I saw.
Snoop along with a few of his homies like Daz and Kurupt put on a show done by vets in the rap game. The same thing happened when I went to shows by Ice Cube and DJ Quik. All three of them can perform hit after hit for their fans unlike young performers who have only a few hits in their bag.
I think everyone left the Showbox satisfied. It was a good performance by a cat who knows what he is doing on stage to satisfy his fans. A big shout out to big Snoop Dogg for his longevity in the music industry. Keep doing what ya doing SD!!
"Music Inner City News Magazine" Entertainment and urban sports news, politics, webcasts and podcasts, MTV News, links and more!
The #1 urban online magazine in the Northwest (United States).
Tags: B.E.T,career,daz,DJ Quik,fans,game,gordon curvey,hip-hop,homies,ice Cube,industry,interview,kurupt,legend,longivity,mtv,music,online,opinion,perform,performance,Podcast,radio,rap,seatown,seattle,showbox,Snoop Dogg,television,tv,vet,washington,watch
Posted on 06 March 2010 by curvey in Podcast
Music Inner City Radio broadcast of 1150 KKNW program. 3-4-2010. Classic soul and hip-hop, new music, entertainment and urban sports news. A spinoff of "Music Inner City TV" Hosted by Gordon Curvey.

Podcast: Play in new window | Download
Tags: broadcast,classic,entertainment,hip-hop,inner city,kknw,mtv,music,new,news,on-demand,online,Podcast,program,r&b,seattle,soul,spinoff,sway,television,tv,urban,washington,webcast,word press