Tag Archive | "naacp"
Posted on 17 June 2018 by curvey in Television Show
Seattle, Washington based "Music Inner City TV" webcast. From Los Angeles and the 2018 Pre-NAACP Awards red carpet. Hosted by Brianna Michelle Redman. Interviews and of course hot hip-hop/r&b and pop music videos many I am SURE you have not seen.
If you Don't see the video and are using Windows XP IE 8 or belowclick here to download google chrome to view the show
Tags: awards,based,carpet,hot,image,interviews,Los Angeles,naacp,pop,r&b,red,seattle,sure,videos,washington
Read More Comments Off on "Music Inner City TV" Webcast: 2018 Pre-NAACP Image Awards Event
Posted on 24 August 2012 by curvey in Featured, Politics
ARTICLE FROM bet.com (Full story click here)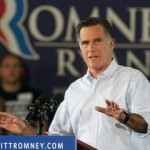 I was really not shocked when I saw this story regarding Mitt Romney. The story says Romney has ZERO support from African American voters according to a new poll by NBC/Wall Street Journal. Again I was really not shocked.
Republicans have a LONG history of little outreach to the African American community. It is like they do not care. Yes Romney made a "fake" showing at the NAACP convention a few months back and he met with a few black folks concerned with education but that has been it readers.
When Romney spoke at the NAACP event he told the crowd "I am your man to help with problems in the African American community" I almost to call 911 when he said that!! We heard cheers. But we found out later that the "cheers" came from his supporters that were planted in the crowd to cheer for him!! I am telling you the truth folks! That really happened.
Of course President Obama has a 94% ratings in the poll. That is not a shock right? And of course our First Lady Michelle Obama is VERY popular. She is just a great lady.
It is no surprise that I am a supporter of our President. And like Spike Lee told Piers Morgan the other day, I am going to do my part, little as it is to help him get re-elected in November.
It is a fact that the Republicans led by Romney are trying to STOP AFRICAN AMERICANS FROM VOTING IN KEY SWING STATES LIKE OHIO AND FLORIDA. This cannot happen!! It is a fact that the race between Romney and President Obama is a dead heat right now and the right is trying to play games with African American voters. IT HAS TO STOP AND STOP NOW readers. This cannot happen!
So Mitt Romney with ZERO support among African Americans…..not a surprise.   Gordon Curvey
NEW "Music Inner City TV" video podcast coming at ya on Friday. "Mixing Music & Sports" plus underground music videos and interviews and more! Watch via smartphones, MAC's, PC's, tablets.
Tags: african American,crowd,First Lady,florida,history,interviews,journal,michele,mitt,morgan,music,naacp,nbc,obama,ohio,piers,Podcast,poll,popular,ratings,republicans,romney,shocked,states,swing,underground
Posted on 01 August 2010 by curvey in Featured, Sports
"One Man's Opinion" by Gordon Curvey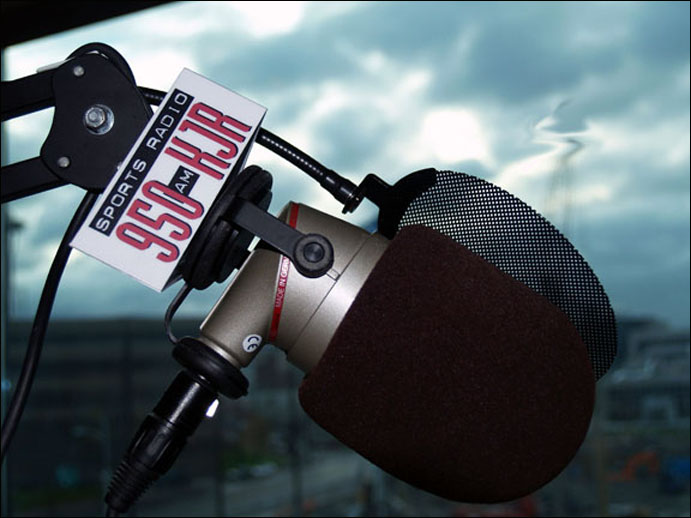 As I get ready to have a serious operation this week I have some thoughts I want to share regarding the sports radio situation here in Seattle, Washington (U.S.)
The two stations are 710 ESPN and KJR. 710 ESPN has been on the air for a year or so and KJR for 19 years in the Seattle/Tacoma area. For 19 years KJR has NEVER had a African American with his or hers own regular program. Currently their total workforce has a grand total of ZERO African Americans the last time I checked. That includes producers, over the air, sales and management.
I will talk about 710 ESPN in Part 2 of this story but I want to discuss KJR in Part 1. KJR constantly blasts African Americans and people of color in a negative way with out the other point of view from a African American or person of color. THIS IS UNFAIR!
Words like "THUG" is used by the all white staff of KJR against African Americans and people of color ONLY. The word "THUG" is a code word for the "N" word. It is used by callers and hosts. This word is NEVER used against whites in the sports world. NEVER.
KJR management just hired two more whites to be on the air, Jeff Aaron and Hot Shot Scott. Scott worked at sister station KUBE93 and Aaron used to a sports jock on KJR. Was fired or laid off and now he is back.
It is like the management of KJR do not care about diversity over the air. Or having a African American with his or hers own program. Stephen A. Smith (a African American) is on KJR at 3am but it is not a local show. It is a Fox national program.
A few years ago, their was a meeting held with African American community leaders and KJR management in which PROMISES WERE MADE BY KJR MANAGEMENT. Promises that included working on diversity in hiring and over the air. Promises where made to myself and other community folks like former Seattle NAACP chairman Carl Mack.
But then Mack left town and KJR backed off the promises that was made. In other words, KJR management LIED TO ME AND CARL MACK AND OTHERS. This is wrong. KJR management has shown with the hiring of Scott and Aaron that they DO NOT care about having a African American over the air on KJR. Period.
KJR is like a frat club or Elk's Club in Vermont or South Dakota. No blacks in sight. They are friends and buddies instead of workmates. They call and text each other after work etc. Even the bumper music is all white most of the time. Bumper music is a term for the music played in the background after a commercial etc. No T.I. or Drake or Jay Z or Kanye West or Lil Wayne or Rihanna or classic soul like Stevie Wonder or The Isley Bros etc. Instead it is Aerosmith or ZZ Top and The Little River Band etc or even on Mitch Levy's show, Frank Sinatra etc.
Issues of race comes up all the time on KJR and the all white staff CANNOT RELATE. They do not have a clue on the topic. Also it hurts me hearing the KJR jocks constantly interviewing African Americans THEY CANNOT RELATE TO what so ever. These cats are from the inner city or deep south etc. Hearing Mitch Levy and Dave Mahler and Ian Furness and now Aaron interviewing these inner city cats turns my stomach!!
The only jocks I like on KJR is Dick Fain and Elise Woodward. Yes they are white, but Woodward played basketball and has dealt with African Americans and people of color and Fain coaches at Mt. Rainier High School and deals with inner city cats all the time.
This is Part 1 of "Lack Of Diversity On Sports Radio" Part 2 I will deal with local sports writers who are "in bed" with sports radio, Mitch Levy's "Bigger Dance" contest and discuss 710 ESPN and more.
Please watch "Music Inner City TV" Ustream programs live and on-demand. We will feature music videos and discuss issues in entertainment, urban sports and soon we will have contests to give away cd's etc.
Just click the Ustream links above.
Tags: 710 espn,african americans,diversity,drake,isley bros,Jay z,kjr,kube93,management,naacp,racism,rihanna,seattle,sports radio,stephen a smith,T.I.,unfair,ustream tv,whites,zero
Posted on 22 July 2010 by curvey in Featured, Politics
ARTICLE FROM cnn.com (Full story click here)
"One Man's Opinion" by Gordon Curvey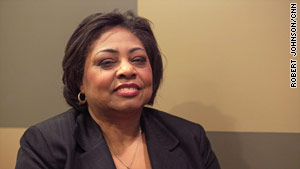 Unless you have been under a rock, you know Shirley Sherrod has fired by the Obama Administration for a speech she gave back in March at a NAACP event in which she talked about a issue years and years ago.
A guy who for sure is on Fox News secret payroll, doctored a tape of Ms. Sharrod's speech and made it seem she is a racist against white folks and put it on the internet.
This same clown was responsible for taping a so called "pimp" who went

inside of Acorn and found dirt and now Acorn is no longer around. All the secret video by the way backed by Fox News.
Fox News was also behind the firing of another Obama administration employee who is African American who they secretly taped and put that on the net and then  was broadcasted on Sean Hannity and Bill O'Rielly and everyone's show on Fox News.
Now Fox News went on the warpath against Shirley Sharrod a very hard working lady whose father was killed years ago. He was a community activist. By the way, the killer(s) were never found.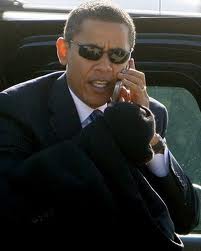 Something has to be done about Fox News. From DAY ONE they are out to bring down the first African American president, President Barack Obama and his administration.
Finally, I think President Obama has to give a major speech on race relations again. I think he cannot run from it. He has to it. Sorry to say readers……racism is alive and well in America.
For those of you in Western Washington state and watch "Music Inner City TV" on Comcast On-Demand, it can now be found in a much better location for our audience.
"Music Inner City TV" is now found in "GET LOCAL" section and then "AROUND THE SOUND" section. So spread the word everyone!!
Tags: african American,bill o'reilly,fox news,naacp,obama,race,racism,Sean Hannity,shirley sherrod
Posted on 03 July 2010 by curvey in Featured, Much More
ARTICLE FROM thegrio.com (Full story click here)
"One Man's Opinion" by Gordon Curvey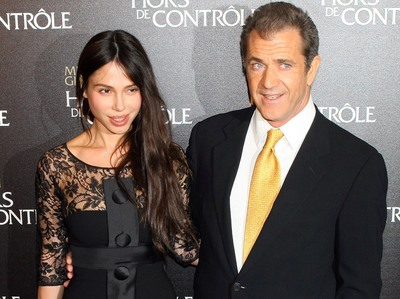 What in the world is going on folks. Here he is again. Reports say actor/producer Mel Gibson has made more insensitive or racist comments.
He was in the news before for making these types of comments. What is possibly wrong with Gibson or does he have a problem with African Americans?
This is the same cat who acted with black actor Danny Glover over and over but it seems their is a problem with African Americans when it comes to Gibson.
His reported comments are so over the top it is UNREAL readers. If he did make those comments he needs to hold a press conference ASAP and AGAIN say he is sorry to the African American community.
Again, Gibson is in hot water with the black community. The problem is these reported comments continue to happen when it comes to Gibson. Not John Travolta or Russell Crowe etc. It is just Gibson in the news for this. Something is wrong.
If these comments by Gibson is true? Then what should happen readers?
"Music Inner City TV" is on Comcast On Demand all over Western Washington state 24/7. Just get your remote and go the "music" section and look for "Music Inner City" and enjoy.
If you are in the Seattle area and would like to host a edition of "Music Inner City TV" holla back at 206-445-3989.
Tags: comments,hollywood,mel gibson,naacp,racism,racist,wrong