Tag Archive | "network"
Posted on 03 March 2018 by curvey in Featured, Much More
"One Man's Opinion" by Gordon Curvey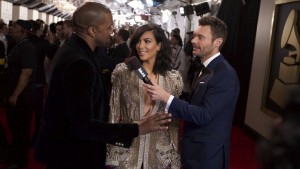 UPDATE: E Online will most likely have a more than 5 sec delay when Ryan Seacrest does interviews on the red carpet at the Oscars because they do not know how entertainers who do agree to be interviewed will react towards Ryan.
Yes this is my opinion ladies and gentlemen. How on earth can Ryan Seacrest be allowed to work for E Network doing his interviews on the red carpet at this years Oscars in L.A. This is WRONG!!
I am typing this blog the night before the Oscars so I do not know how many stars will stop and talk with Seacrest. Variety ran a article recently about alleged sexual harassment by Seacrest of his former stylist Suzie Hardy from 2007 to 2013. The lady said Ryan groped her, slapped her behind very hard to the point it left a welt that was still visible hours later.
Plus she said Ryan forced her head into his crotch many times while she tied Seacrest shoes. Wow this is wild folks if true. The problem in my mind is E is standing with Ryan after a independent investigation into Miss Hardy's claims absolved him. BUT more details have came out against Seacrest in the public. So WHY IS RYAN SEACREST still working the red carpet?
Hell some powerful publicist who represents big time stars has advised her clients NOT to talk with Ryan on the red carpet at this years Oscars!! If I was a entertainer walking the red carpet I would not talk with Seacrest. He is being allowed to walk on water by the E Network because of ratings readers. I know it you know it.
It will be interesting to see how many stars who do talk with Ryan act towards him. I will be watching the red carpet show on E to see what in the hell will happen.
But one thing for sure is this. As I type this the night before the Oscars Ryan Seacrest should not work the carpet. Yes he is innocent until proven guilty but still with the allegations hanging over his head, he should or should have stepped down from doing interviews on the red carpet for E Network.
Opinions: gcurvey@yahoo.com or facebook.com/gordon.curvey or facebook.com/musicinnercityentertainment or twitter.com/gcurvey
Tags: advised,alleged,carpet,delay,E,entertainer,harassment,hardy,interviewed,network,oscars,publicist,ratings,react,red,ryan,seacrest,stylist,suzie,variety
Read More Comments Off
Posted on 14 December 2011 by curvey in Featured, Politics
ARTICLE FROM cnn.com (Full story click here)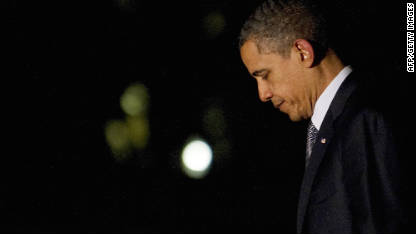 Supporters of President Obama it is time to stand up. It is coming toward 2012 and it's time to make your voices heard and support President Obama and his re-election.
Remember one thing. The right has one goal and one goal only. And that is to make the Prez a one term President and that is for sure.
Everything he is doing and has done since he has been in office is being challenged by the right. Everything readers. It has been a total respect of President Obama. It is a outrage!
I DO NOT agree with everything he has done since he has been in office. But that does not mean I am not a supporter of him. One thing for sure he is fighting against a ENTIRE network in Fox News.
Sean Hannity has made a point of blasting the President SINCE DAY ONE of his presidency. Every since the President and his family moved into the White House, Hannity and and others at Fox News have had one thing in mind and that is to bring President Barack Obama down.
Heck, the right has even talked negative about Michelle Obama and EVEN HIS KIDS!!! This is sad. Hannity refuses to say ANYTHING positive on the President. The same as Rush on radio.
Sorry to say even some at CNN and MSNBC are against the President. CNN reporter Gloria Borger is always talking negative about the President. And she never says President Obama it is always Obama or Barack Obama. Why is it some have problem calling the President, President Obama?
So I am going to do my small part as a supporter of President Obama and bring you the other side of the negativity of Fox News and the right. We have to stand up if you are a supporter of the President because 2012 is right around the corner.    Gordon Curvey
Tags: 2012,cnn,gloria borger,msnbc,network,obama,presidencysupporter,president,radio,reporter