Tag Archive | "northwest"
Posted on 29 February 2012 by curvey in Featured, Hip-Hop/R&B
"One's Man Opinion" by Gordon E. Curvey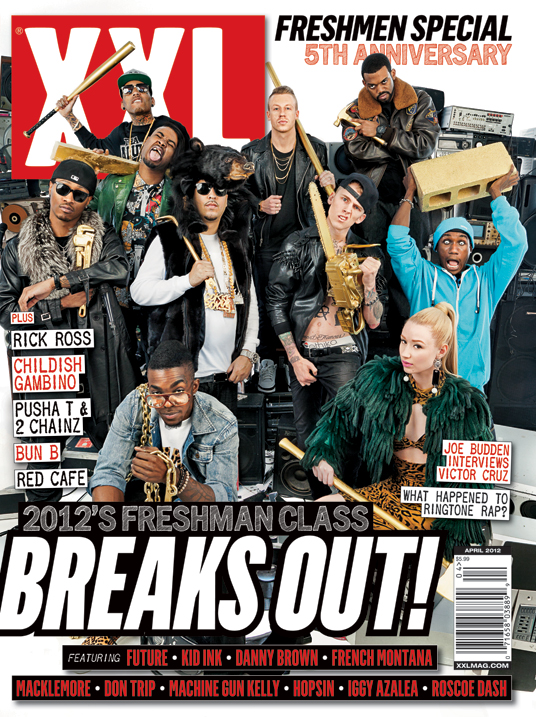 I have been producing "Music Inner City TV" since Dec of 1990. And I have not seen a Northwest hip-hop artist(s) get as much publicity as Macklemore and Ryan Lewis in a long time.
I am wondering why this is going on? I am not hating on the fellas but I am a little bothered by this. They are on the cover of XXL Mag for their freshman class. Freshman or seasoned vets, why are they getting all this press?
You have artists who have served their dues in the game here in the Northwest like E-Dawg, Silver Shadow D, Mac Slug, Sonny Bonoho and others. They have not been on the cover of XXL Magazine etc or have got all the media hype as these fellas.
Others have made great music over the years in hip-hop here in the Northwest but they are not getting all this pub. I am starting to wonder what is the reason? Is there music that much better than other NW hip-hop artists? Is it Macklemore is being marketed better than others?
Or is it………….sorry to say, skin color? Some say hip-hop has no skin color but readers something is just not right here. I just do not understand why Macklemore and Ryan Lewis is getting all this publicity. They are becoming the "face of NW hip-hop" When cats think of NW hip-hop artists they will think of Macklemore and Ryan Lewis.
There are cats with as much skills and more in my opinion then these guys. I am just keeping it real. And these guys have been behind the mic in the booth for years and put out good music just like Macklemore and Ryan BUT for some reason they have not "blown up" like these fellas.
Again I am not hating readers but I am just writing what others are saying in the streets and elsewhere. I hope I do not get bashed about this story but it is something that has to be brought out and talked about and discussed. I am kind of tired of seeing all this publicity on these fellas when others are trying to get there name out in the masses too. What is Macklemore doing that others are not?
Guess I will see them on 106 soon? If they are doing the right thing to market themselves…..then others need to learn what they are doing.
Hey here is a idea, jump on M.I.C-TV! Holla at us at 206-445-3989 or e-mail us at gcurvey@yahoo.com  or reach out via Facebook at facebook.com/gordon.curvey
Tags: artists,macklemore,music,northwest,NW,publicity,ryan lewis
Posted on 27 April 2011 by curvey in Television Show
Seattle's own "Music Inner City TV" webcast with guest Baby Bash interviewed by Robert Redwine Jr. here in Seattle. Also hot music videos and much more!! The ONLY real locally produced urban music/interview TV show from the Northwest (U.S.) On the air since 1990!! To advertise contact us via text-email 206-445-3989/gcurvey@yahoo.com  206-445-3989.
Tags: baby bash,northwest,seattle,urban
Posted on 30 May 2010 by curvey in Featured, Hip-Hop/R&B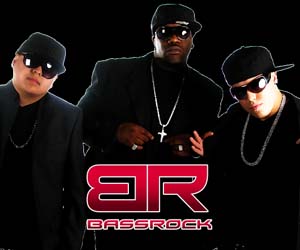 A collaboration unlike any other "Bassrock" is a new breed of music groups to come out the West Coast or the Northwest. Combining multiple genres into their music. "Bassrock" has been able to expand and develop their creativity.
Formed in 2009, "Bassrock" was brought together by current member and businessman "Factor". Looking for new beats and a new fresh style, Factor stumbled upon a young set of aspiring producers and artists and writers by the name of "Cap" and "Chauz" aka "Citystarz" realizing how well they all worked together to make great music.
"Bassrock" began expanding their their talent and began putting on shows around the west coast. Big things are in the horizon for "Bassrock"
Look for "Bassrock" on Seattle's own "Music Inner City TV/Radio" in the near future. Their new video music video with star Ray J will be seen on the program(s) too!
"Music Inner City TV" is the program others want to emulate and duplicate in the Northwest. We are leaders, not followers and we have been that way for almost two decades!! You already know!
"Music Inner City" continues to be the program that breaks national acts in the Northwest. It is not KUBE93 or other stations, it is "M.I.C-TV/Radio" The Dirty South, East Coast, West Coast, Midwest and Northwest. We play them all on "M.I.C"
We air on Comcast On-Demand 24/7 (music list) all over Western Washington state AND on "Alternative Talk" 1150am KKNW Fridays/10pm in the Seattle area/streams worldwide at www.1150kknw.com Podcasts of our radio shows and original podcasts can be found RIGHT HERE!! Just click "podcast" link above! And webcasts of our TV can be found RIGHT HERE TOO. Just click "Television Show" link above!!
Tags: bassrock,bio,comcast,factor,kknw,magazine,music video,northwest,Podcast,radio,seattle,webcast
Posted on 28 March 2010 by curvey in Featured, Politics
ARTICLE FROM wikipedia.com (Full bio click here)
"One Man's Opinion" by Gordon Curvey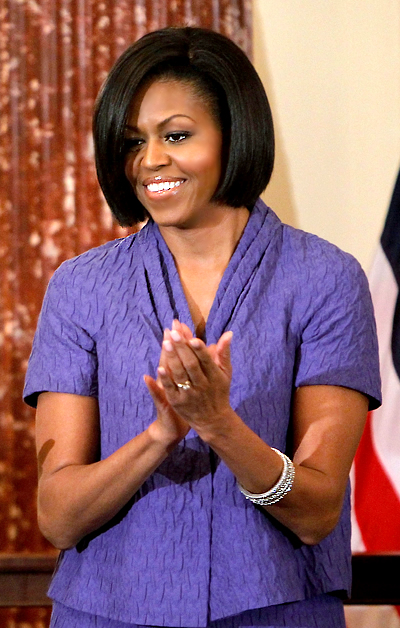 Friday night I was watching Fox News and the "Hannity" program to see what Democrat he was going to beat up on or what negativity he was going to throw down on President Obama.
Then all of a sudden BAM!! He blasts Nickelodeon TV for giving First Lady Michelle Obama a award for the work she is doing. Hannity said the kids station is "leaning toward the left"  WHAT!!!!! I could not believe what I was hearing readers. It was a OUTRAGE!!
If Hannity is not beating up on the President, then he will pick his wife to beat up on. Since the President has been in office I do not think Hannity and others on Fox News or even others on the right, have said anything positive about the beautiful and intelligent and outstanding Michelle Obama.
Michelle is a GREAT First Lady and a GREAT role model for young girls and young ladies of ALL COLORS AND RACES. And also she is a wondeful mom to her kids. How cats like Hannity can say ANYTHING negative about her and a award she is getting is BEYOND ME!!!
Watch "Music Inner City TV" webcasts right here. Just click the screen to the left for our latest program and previous COMPLETE programs click "Television Show" link above.
And also listen to "Music Inner City Radio" podcast here from our "Alternative Talk" 1150am KKNW programs. Just click "podcast" link above. Entertainment and urban sports news, classic soul and hip-hop music and exclusive interviews!!
Look for EXCLUSIVE interviews and music videos that no one in the Northwest can offer.
Despite all the hate from promoters and local artists here in the Seattle area, we are here to provide entertainment and information that NO ONE in the Northwest can offer!! For the supporters of "Music Inner City Entertainment" THANK YOU!!
Tags: artists,award,colors,Democrat,exclusive. interviews,First Lady,fox news,Hannity,kid's choice awards,Michelle obama,music inner city,music inner city radio,negative,nickelodeon tv,northwest,obama,podcasts,president obama,races,seattle,sports inner city,washington,webcasts
Posted on 14 March 2010 by curvey in Featured, Much More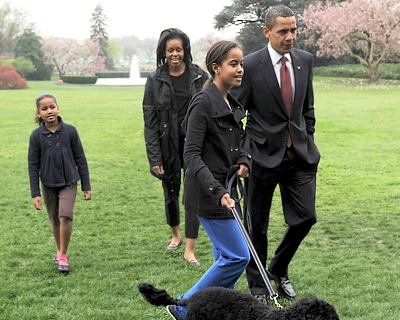 ARTICLE FROM cbsnews.com (Full story click here)
"One Man's Opinion" by Gordon Curvey
A big shout out to President Obama for donating all of the $1.4 million prize money from his win of a Nobel Peace Prize to 10 different organizations. This is a great move on the President's part.
Some folks, mainly people on the right say President Obama should not have received a Nobel Peace Prize and truth be told President Obama was a little shocked but the bottom line is he did get it. So folks need to stop hatin on the President.
People like Rush Limbaugh and Sean Hannity, and Laura Ingraham and Glenn Beck and others on the right want to blast President Obama every chance they get on every topic. He cannot do anything right in their eyes. Nothing.
Heck, Fox News does not even shows Presidential press conferences held by President Obama when at the same time, MSNBC and CNN show it. What's up with that readers? Did they treat former President George W. Bush that way?
Do you think Fox News and others said anything about President Obama donating all his prize money to children and youth organizations etc? No they did not. This is truly truly sad. Again good looking out Prez for you donating your prize money to different organizations. That is a very positive move on your part.
"Music Inner City News Magazine" The #1 urban online news magazine in the Northwest (U.S.) A spinoff of "Music Inner City TV" and "Sports Inner City Online" at www.sportsinnercity.com
Tags: blog,cnn,donating,fox news,George Bush,Glenn Beck,Hannity,laura,msnbc,music inner city,nobel peace prize,northwest,obama,online,organizations,positive,posts,president obama,rush,seattle,shocked,spinoff,sports inner city,U.S,washington,win
Posted on 12 March 2010 by curvey in Featured, Hip-Hop/R&B
ARTICLE FROM essence.com (Full story click here)
"One Man's Opinion" by Gordon Curvey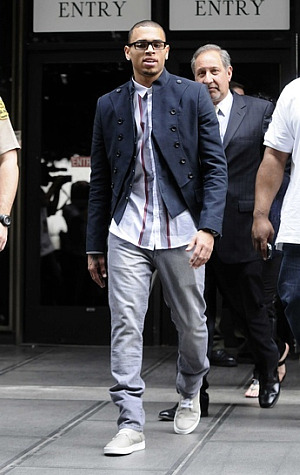 Singer Chris Brown is doing something he thought he would never do. And that is to ask for his fans support in buying his new cd and is also asking radio to play his music.
Ever since his problem of beating of singer Rihanna, he has had problems with his career.
It is for sure not like it was before the problems came down on him.
But in reality Brown cannot blame anyone but himself for his problems. He brought them on himself. He should have did what he did to the beautiful Rihanna.
Having said that, the question is this. Is it time for fans to forgive Brown and buy his music? Is it time for radio to start playing his music again? Truth be told I do not even hear any past Chris Brown music on the radio like "Kiss-Kiss-Kiss" and others. Do you?
Brown is doing every thing courts have asked him to do and more. He is even going to schools and community centers to talk to talk to youth etc.
What will it take for radio and fans to support Chris Brown like before the Rihanna incident? It does not help when programs on TV like "The Insider" and "Showbiz Tonight" continue to blast Brown when ever they can.
This story is very very interesting. Let' see if the negative treatment of Chris Brown will continue. For his sake and career, I hope the negativity stops.
"Music Inner City News Magazine" The #1 urban online news magazine in the Northwest (U.S.) A spinoff of "Music Inner City TV" on Comcast On-Demand all over Western Washington state 24/7! Just grap your remote and go to the "music" list.
Tags: 24/7,beautiful,blast,brown,centers,comcast,community,continue,courts,crhis brown,entertainment,forgive,help,incident,inner city,magazine,music,music inner city tv,negative,northwest,on-demand,play,podcasts,r&b,radio,remote,rihanna,showbiz tonight,singer,spinoff,television,the insiders,treatment,urban,washington,webcasts
Posted on 05 March 2010 by curvey in Featured, Sports
"One Man's Opinion" by Gordon Curvey
Well former B.E.T owner Bob Johnson finally got tired of owning a basketball team and sold it MJ. The person some people say was the greatest basketball player of all time. I say Magic Johnson though.
Jordan has a very very hard job ahead of him. Will he want to keep Hall of Fame member Larry Brown next season as the head coach? This will be interesting because truth be told the Bobcats have improved this year under Coach Brown.
They have a few pieces in place to have a good team with some added additions. They Have Gerald Wallace and Stephen Jackson on the team. The question is this how will MJ be as a owner?

Because MJ might have been a great great player but so far as a GM in Washington and with Bobcats in another position, he has not done a good job. Let's just tell the truth folks. (yours truly Gordon C. with MJ pic to the right)
One thing for sure it is great that MJ is involved in the NBA in anyway because he is a basketball icon. A sports icon. A flat out legend. I know David Stern is happy to have him around too.
Will he be a owner like Mark Cuban of the Mavericks? Who is at EVERY game sitting right behind the bench of his team? Who knows we will see.
Everyone will be watching Jordan to see what he can do to make the Bobcats a team that can make the playoffs in the future and draw some fans to the arena because when you see a Bobcat game on TV, you will notice a whole lot of empty seats.
So let's see what the REAL KING (not James) can do as the new owner of the Bobcats in Charlotte.
"MUSIC INNER CITY NEWS MAGAZINE" The #1 urban online news magazine in the Northwest!!
Be sure to listen to "Sports Inner City Radio" right here on "S.I.C-Online" Urban sports news and issues from the studios of "Music Inner City TV" in Seattle, Washington.
"Music Inner City TV" is the ONLY locally produced urban music video/interview program in the Northwest (U.S.) On the air for going on 20 years!!
Part 2 EXCLUSIVE webcast from the 2010 Clive Davis Pre-Grammy Party in Los Angeles is now online!
Tags: audio,basketball,bobcats,Charlotte,inner city,interviews,johnson,king,legend,Magic,mavericks,Michael Jordan,MJ,music,music inner city,northwest,online,opinion,owner,player,seattle,sold,Sports,stern,team,webcast
Read More Comments Off on Micheal Jordan New Owner Of The Charlotte Bobcats