Tag Archive | "One Mans Opinion"
Posted on 07 April 2010 by curvey in Featured, Politics
"One Man's Opinion" by Gordon Curvey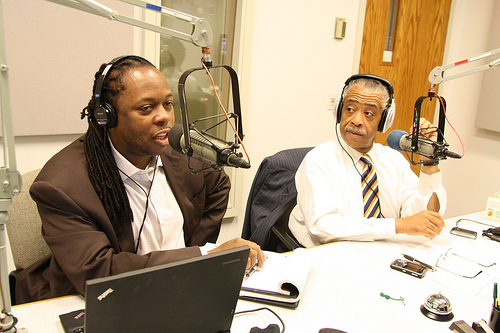 I just saw Rev. Al Sharpton on Fox News and the Glenn Beck program. I quickly said to myself very quickly why would Rev. Sharpton go on Beck's program? Then again it seems Rev Sharpton is on everyone's program. Is he trying to lead or is he trying to be a celebrity?
Glenn Beck, Sean Hannity, Rush Limbaugh and Laura Ingraham and others are the reason their is so much hate against the left and so much hate against President Obama. GLENN BECK IS ONE OF THE LEADERS OF THE TEA PARTY FOR GOODNESS SAKE!!
It seems to me Rev Sharpton loves to jump on MSNBC, loves to jump on CNN and for some godly reason, loves to jump on Fox News.
Is it because he loves to be seen on national TV and be seen? What the heck is it? It kind of bothers me when I see Rev Sharpton over and over and over again on Fox News and CNN and MSNBC. But what bothers me the most is Rev Sharpton on Hannity's show and Beck's show.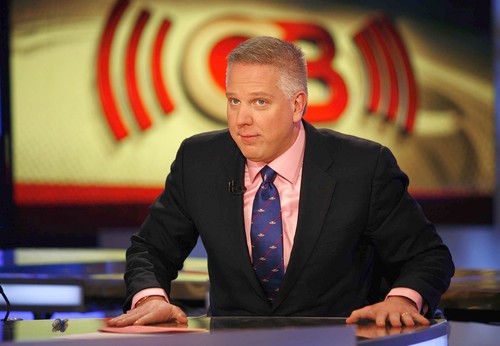 Both of those fellas blast Rev Sharpton and Rev Jesse Jackson and of course President Obama at will when ever they can. So again, why would Rev Sharpton continue to go on their programs?
Beck and Hannity on a everyday basis call President Obama a "socialist" a "radical" and constantly talk about President Obama's "radical" friends.
To me, I think Rev Sharpton loves to see himself on National TV with his very nice suits on his hair looking nice.
When I turn on the TV and see Rev. Sharpton posted up on Glenn Beck's show knowing how he is treating our President and other people of color I have a problem. Remember Beck called President Obama "a racist". I guess Rev Sharpton has forgot issues like this in order to be seen on national TV.
I respect Rev Sharpton for standing up for issues regarding people of color. I really do, but on this issue, I do not support him at all.
Please check out the latest entertainment news via MTV RIGHT HERE!! American Idol news and more!! RIGHT HERE on "Music Inner City News Magazine!! Look for it here on the home page.
Tags: american idol,cnn,fox news,friends,Glenn Beck,home page,interviews,magazine,msnbc,mtv,national,One Mans Opinion,Politics,president obama,radical,Rev Al Sharpton,rush,Sean Hannity,seen,socialist,suits,tea party,treatment,unfair,wrong
Posted on 23 March 2010 by curvey in Featured, Politics
ARTICLE FROM seattletimes.com (Full story click here)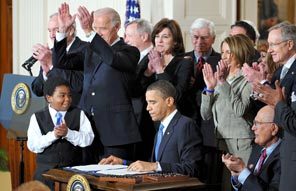 "One Man's Opinion" by Gordon Curvey
Today was a great day in American history when President Obama signed a health bill that has been talked about for decades and decades. What a day for America.
At the President's side as he signed this historic bill was 11 year old Marcelas Owens who is from right here in Seattle, Washington. His mother lost her job, lost her health and I am sorry to say died.
The President had young Owens by his side at two events today regarding the health bill. I know this is something he will never forget the rest of his life.
What bothers the hell out of me is the right. And their racist tactics against President Obama. Calling him negative names etc. I am bothered by the far right "tea party". Who are making people very very angry at the President to the point I think someone might try to kill President Obama. The far right is just that angry at the President.
NOT ONE Republican voted for the historic health care bill. NOT ONE!! This is crazy, this is a outrage. I am telling you readers. All the folks in the tea party, all the folks who did not vote for this new health care bill are speaking up LOUDLY and in very ANGRY ways because of one thing and one thing ONLY……it is because President Obama is the first African American President in our history and they CANNOT AND WILL NOT DEAL WITH THIS. Period. The far disagree with EVERY THING PRESIDENT IS DOING. EVERY THING!!!
I say a prayer for the President and his wonderful family EVERY NIGHT that they stay safe from the angry mob called the far right. What the far right is doing is VERY VERY DANGEROUS FOLKS. Please realize this. And if your a supporter of our President, please join me and say a prayer for him and his family every night.
"Sports Inner City Online" is one of only a few urban sports websites on the Internet. Covering urban sports news and issues. Plus ESPN news, Ustream TV and "Sports Inner City Radio" podcasts that features classic soul and hip-hop music, interviews, and more.
Tags: American,angry,bill,dangerous,espn,far right,health care bill,Marcelas Owens,news,One Mans Opinion,president obama,seattle,signed,Sports,ustream tv,washington
Posted on 21 March 2010 by curvey in Featured, Hip-Hop/R&B
ARTICLE FROM hwheard.com (Full story click here)
"One Man's Opinion" by Gordon Curvey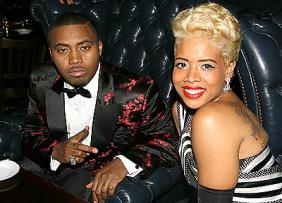 To many times we hear of negative stories concerning hip-hop and rap artists. To many times we read about rappers going to jail for different reasons like Lil Wayne, T.I and others. But here is a POSITIVE story.
Nas is going back to obtain his high school degree that he did not get when he was younger. This a very positive story.
He is saying to his fans and to youth all over that a high school education and a degree is important. And Nas is saying also that he is a role model and wants young inner city kids to take education serious and to go to school and get a education.
Yes we read stuff about Nas and his wife Kelis who is also a entertainer and their kind of nasty divorce in the news etc, but this story needs to be told too folks!!
As a OG in the music game, Nas is one of my favorite artists. Truth be told, he has not got the recognition he should get. Not to many cats can throw down lyrics like Nas. He tells a story about politics, relationships, life in the "hood" and more. Nas is a true hip-hop king!
Shout out to Nas for saying to kids, "Stay in school and get your education".
LISTEN TO THE LATEST "MUSIC INNER CITY RADIO" PODCAST ON SEATTLE'S 1150AM KKNW RIGHT NOW!! Just click the "podcast" link above.
"Sports Inner City Online" is a spinoff of Seattle's own "Music Inner City TV" the ONLY locally produced music video/interview program in the Northwest. On the air for almost 20 years!
"Sports Inner City Online" features urban sports news and issues, "Sports Inner City Radio" podcasts, Ustream TV and more. It is one of only a few urban sports websites on the Internet.
It is at www.sportsinnercity.com
Tags: degree,divorce,education,entertainment,gordon curvey,high school,hip-hop,issues,kelis,kids,Lil Wayne,Music Iner City TV,nas,One Mans Opinion,online,podcasts,positive,rap,rappers,school,seattle,Sports Inner City City,T.I.,tv,ustream tv,washington,webcasts