Tag Archive | "opinion"
Posted on 11 March 2018 by curvey in Featured, Sports
ARTICLE FROM seattletimes.com (Full story click here)
"One Man's Opinion" by Gordon Curvey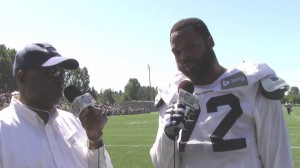 I knew this was going to happen sports fans. The removal of Micheal Bennett from the Seahawks or from my city of Seattle. And it happened because Bennett was traded to the champion Eagles for a 5th round pic and some dude no one knows of.
The Seahawks removed Bennett from the team because in my strong opinion him being a leader in speaking out on the way former guest on "Music Inner City TV" QB Colin Kaepernick was treated by the NFL. Plus Bennett took stands on the African American sista who was shot by the police here in Seattle and other issues that have to do with the African American community.
Now Richard Sherman is gone. Signed with the 49ers less than a day after being cut by the Seahawks. He signed a three year contract. Wow it will be very interesting when the Seahawks and 49ers meet.
Sherman did a lot in the community for inner city kids. Held a big softball game every year at Safeco Field. He did not have it last summer. Ummm I wonder if that was a signal of his departure from Seattle? Maybe so ladies and gentleman. All I know is Sherman and Bennett are gone. Sherman is a 49er and Bennett is a Eagle.
Bennett had became a leader in speaking up on issues PLUS he did a lot for young African American kids. Speaking at schools and community centers in the Seattle/Tacoma area. But I guess the Seahawks said enough is enough we have to get rid of you. Sherman did the same.
Of course Bennett took a stand for Kap in not standing for the anthem. As did Sherman. In the end the Seahawks said no more of this radical stuff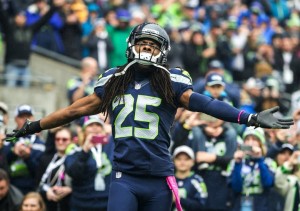 so bye bye Micheal Bennett and Philly will say hello Micheal Bennett. Surely it is not because of Bennett's play on the field he was traded.
This is a fact. Some say the "Legion Of Boom" for the Seattle Seahawks is over. The Seahawks have made massive changes to it's coaching staff. Hell just about everybody is new except for Coach Carroll.
In my opinion the Seahawks have got afraid after a 9-7 season. I just do not understand readers. Bennett has been traded and guess what sports fans? Richard Sherman another outspoken African American man who like Bennett are very intelligent, follows Bennett out of Seattle and maybe even Earl Thomas. This is crazy in my opinion.
Bennett and Sherman follow another African American sports star out of Seattle who took off their uniform and went on to help the African American community and youth. former Seattle Mariner Harold Reynolds.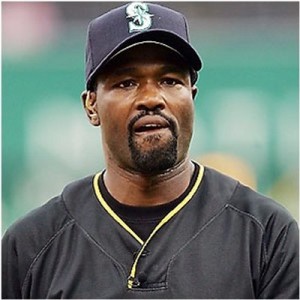 Reynolds along with Wayne Perryman formed a organization (read link above) to try to help young black kids to look good when looking for a job and other helpful things. Guess what readers? Soon Reynolds was shipped out of Seattle just like Sherman and Bennett were shipped out of Seattle by the Seahawks in my opinion.
Yes I know MANY will disagree with my thoughts. Guess what? I don't give a damn! I am hurt that Bennett and Sherman are gone from my city. Bennett has formed a relationship with schools and he said that will continue even if he is in Philly. I do not know about Sherman and the relationships he formed here.
Hell If I was a African American sports star in Seattle, I would be afraid to really speak up and help the African American community like Harold Reynolds and Bennett and Sherman. Because if they do, they are asking for a ticket out of Seattle!
Comments: gcurvey@yahoo.com or facebook.com/gordon.curvey or facebook.com/musicinnercityentertainment or twitter.com/gcurvey
Tags: 49ers,bennett,colin,community,eagles,intelligent,kaepernick,leader,micheal,opinion,outspoken,philly,removed,reynolds. harold,richard,schools,seahawks,seattle,sherman,shipped,signed,traded,uniform
Read More Comments Off on Bennett/Sherman Follow Reynolds Out Of Seattle!
Posted on 30 January 2013 by curvey in Featured, Sports
"One Man's Opinion" by Gordon Curvey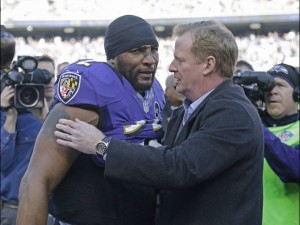 Here in my hometown of Seattle, Washington certain so called sports jocks on sports radio are letting their feeling known on Baltimore Ravens future Hall of Fame member Ray Lewis. And it is getting worse by the day. And in my opinion unfair!!
Of course certain clowns like KJR's Ian Furness and fellow clown Jason Puckett are blasting Lewis and bringing up the 1999 case in which two people were murdered in Atlanta. The murders are unsolved. Some think Lewis was a part of it & he knows what happened and who killed who. But Lewis has "tried" to move on from the case but this situation will follow Lewis until he dies.
Furness and others in sports media get behind the microphone and just down right say "I don't like the guy" And they are tired of "his act" and are tired of his "preaching and dancing". Which in my opinion is borderline racism. Today I heard a former NFL player say he is tired of Lewis and his "act" and cannot wait until his last game is over. Ian agreed with him. Those comments were BS!!!!
Myself, I am not tired of Lewis dancing and his so called "preaching". Ray Lewis since the case in 1999 has tried to be a first class role model for kids. His record is clean for the last 13 years. He goes to community centers and schools and he talks to the kids about staying in school and etc. He has tried to be a first class role model for milllions of kids all over the world who loves his play off the field and on the field.
But the now the media is jumping on a SI story that Lewis may have used a deer spray that might have helped him recover from a serious injury he had during the season. This deer spray is banned by the NFL. Lewis has said the story is not true. So readers what side are you on? I want to know WHY SI came out with this stuff about Lewis ON THE SAME DAY AS MEDIA DAY FOR THE SUPER BOWL???? WHY? Was this planned by SI to make Lewis look bad because he is riding on such a high in helping his team reach the Super Bowl? I say YES!!
So now Lewis is fighting the 1999 murder case and the deer spray story instead of discussing the Baltimore Ravens in the Super Bowl vs the 49ers. This is crazy!! Real crazy.
But certains fools like Ian Furness and Randy Cross and others do not like Ray Lewis as a person. They can care less about his Hall of Fame play for 17 years on the field. They want Lewis to suffer. They want to make Lewis look bad just like they wanted Mick Vick and OJ to look bad.
I think Ray Lewis is the best linebacker of his day. And one of best of all time in the NFL. When I watch the Super Bowl I want to see Lewis win and go out into retirement a winner. And I want to see him do his dance at the start of the game for the last time. And I want to hear what he wants to say after the game too.
Others want to say he is "preaching". I call it putting down knowledge. This is what I call it. I hope sports radio will get off the 1999 case and this deer spray SET UP by SI and disgame in which one of the best NFL players of all time will play his last game.  Hopefully one day the real truth will come out about really happened that day in Atlanta. For everyones sake including the family of the deceased!
Is SI trying to sell magazines with this Lewis story put out on press day at the Super Bowl? HELL YESSSSS!!!!
Tags: baltimore,bowl,case,dancing,deer,fame,football,kids,lewis,media,model,nfl,opinion,preaching,radio,ravens,ray,role,seattle,SI,Sports,spray,super,unfair
Posted on 28 January 2013 by curvey in Featured, Politics
"One Man's Opinion" by Gordon Curvey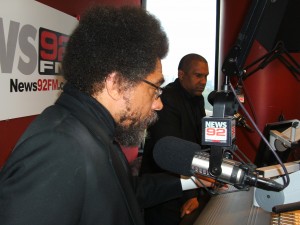 Something is going on that I am really tired of readers. It has got way out of hand in my opinion. It is going on with two people I used to respect. I said used to.
They are tv/radio host/author Tavis Smily and Prof. Cornell West and these two have been on a flat out mission against President Obama since he walked in the White House four years ago. The question is why? Well in my opinion the reason is they are flat out JEALOUS. Well let me say this. Tavis is jealous and also upset. Why you ask?
You see Tavis has had panels geared towards issues happening in the African American community to our families and also cities. He has invited the President to be on panels before he became President and the President never shown up to none of them. So this has made Tavis and his good friend Prof. West upset.
So Tavis has got busy and have put out a series of books putting the President on blast. These brothas think and say that the President does not do enough or speak out about things that are going on in the African American community. The first black President should do more for "his people"
West and Smily have went on nationwide tours over the last few years and have gone on many TV and radio shows putting down President Obama. I think they are WRONG! Flat out wrong. They need to chill out in my opinion and realize that President Obama is the President of all America. Not just African Americans.
Tavis and West want the President to have a major press conference on poverty in America and then set up a panel to work on this issue. They want this to happen asap.
What Smiley and West need to realize that the President has a lot on his plate. He does not have to lower himself to demands by Tavis and West and others who are just HATERS against the President and yes…..JEALOUS.
JEALOUS of a black man who was a community worker in Chicago and now is in his second term as our President. West has said some very nasty things about President Obama. Nasty as hell. In my opinion he can have his opinion but he needs to realize again the President Obama cannot just do things for the black community. He cannot.
So in ending, Tavis Smily and Prof. Cornell West need to back off the President and let him be the President. Just because he has not shown up at Smiley's panels is not reason to put the President on blast. Oh yeah another thing they are upset about is this.
Guys like Rev. Al Sharpton and other African American leaders have a "open door" to the White House and to the President. Rev. Sharpton has had the President on his radio show many times and is invited to meeting at the White House. BUT Smiley and West ARE NOT invited. So as a result, Smiley writes books and tours the country with West putting down the President. It is wrong and they need to stop hatin on the Prez right now!!
Comments on this article? gcurvey@yahoo.com   New "M.I.C-TV" or "M.I.C-Radio" webcast coming at ya soon right here!! Check out our sports site  "Sports Inner City Online" www.sportsinnercity.com 
Tags: america,community,house,jealous,mission,obama,opinion,president,smiley,west,white
Posted on 13 October 2011 by curvey in Featured, Hip-Hop/R&B
"One Man's Opinion" by Gordon Curvey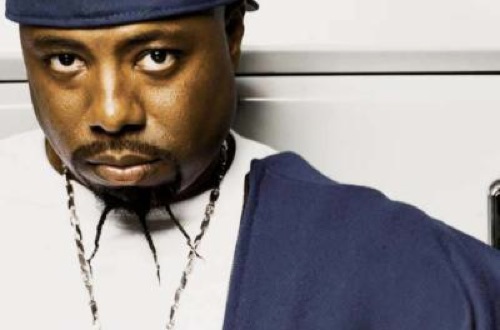 I was watching music videos today with E-40 and WC in them and I thought I would write a short piece about the two artists. Who I feel do not get respect they should.
These two artists are legends. THE HELL with west coast legends. They are legends period! When you turn on the radio and you hear 40 or WC you know who it is right away. They have have their own style.
Some people think Snoop Dogg stole some of 40's off the rack comments about anything from rims on your car to the girl you are with.
If you talk to 40 about this he might get upset. Real talk. In reality Snoop has blown up big time and is a household name. 40 is well known in the hip-hop game but you really cannot say he is a household name.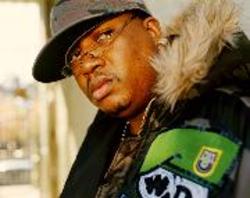 WC is Los Angeles to the max. He is unique. He has his own way of dancing and his own way of putting down the lyrics behind the mic. He made a name for himself back in the day with the group WC and The Mad Circle.
He is not a rapper who just gets on the stage and grabs the mic and holds his nuts. He is a rap entertainer in my opinion. He and 40 should be in the VH1 Hip-Hop Hall Of Fame. If Too Short is in, so should 40 and WC. This is real. Why they are not in their is beyond me.
When you here folks discuss the best rappers of all time, WC and E-40 are not mentioned. THIS IS BS readers in my opinion. Both of these fellas are legends and it is time for them to get full respect. If Busta can get full respect and be part of the Cypher on the BET Hip-Hop Awards with other rappers, then so should 40 and WC.  HELL YEAH!!
Watch "Music Inner City TV" LIVE!! via Ustream TV on the #1 urban news magazine on the net from the Northwest "Music Inner City News Magazine" www.musicinnercity.com  Click the Ustream screen.
We will feature music videos, exclusive interviews, sports news and more LIVE from the studios of "Music Inner City" in Seattle, Washington. The show airs FRIDAY NIGHT AT 11:10PM PACIFIC TIME. Hope you can watch!!
Tags: e-40,entertainer,hip-hop,Los Angeles,opinion,rapper,too short,VH1,wc,west
Posted on 10 May 2011 by curvey in Featured, Sports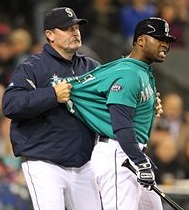 "One Man's Opinion" by Gordon Curvey
In the sports scene here in Seattle, the Seattle Mariners cut outfielder Milton Bradley from the team and I think it was the right move for the team to do.
Bradley was just not producing. He is getting paid $12 million and is hitting .213. I am sorry that is not cutting it. I am tired of seeing cats getting paid millions and not producing when I am out here trying to pay my bills, put gas in my car and food on my table.
Truth be told Milton Bradley has some problems. Yes I know the fans were getting on his case on the road and at home but why where ear plugs? I have never seen a baseball player do that. Never. Most likely fans were calling him the "n" word. But to wear earplugs?
Now I am on Bradley's side when it comes to not doing interviews with local sports radio stations KJR and 710 ESPN. Because he and Mariner player Chone Figgins are the sports radio hosts and callers favorite "whipping boy"
KJR host Dave Mahler even called Figgins "a common criminal" over the air a few weeks ago over the air because he was mad that Figgins did not answer KJR reporters questions after a loss.
KJR management has covered up Mahler's comments. I went to KJR to ask for a copy of Mahler's problem and management told me "it was not recorded" Which is a flat out LIE! I have not given up on Mahler and his comment because the NAACP is upset at Mahler's comment regarding Figgins.
Will I listen to KJR and 710 ESPN about the cutting of Bradley? Hell no!! Because I know they will be blasting Bradley and it will go over the line.
What I am saying here is that the cutting of Milton Bradley from the Seattle Mariners was the correct move for the team. I am glad another brotha Mike Wilson came up from the minors. Why am I glad?
Because I want to see more African American young kids playing baseball. So when local Seattle area kids in the inner city see a Chone Figgins or a Mike Wilson playing for the Mariners that look like they are, they might want to try playing baseball along with football and basketball.
Tags: baseball,blasting,chone figgins,espn,fans,mariners,milton bradley,opinion,seattle
Posted on 24 July 2010 by curvey in Television Show
ARTICLE FROM blogs.myspace.com Full story click here)
"One's Man Opinion" by Gordon Curvey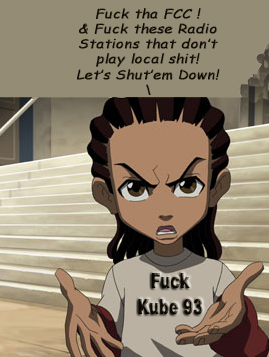 (Thanks for everyone's support during my health problems!)
I came upon the above article on the net yesterday and even though it was from 1997, every thing in the article is happening TODAY!! And yours truly is even mentioned. To my surprise!!
The article is by a cat who is not afraid TO SPEAK UP AND TAKE STANDS, just like me. It is a cat named Davy D out of the Bay Area. Just like my homie former Seattle NAACP chairman Carl Mack. Not afraid to speak up.
The above article is about Seattle's KUBE 93 and their stance of not playing local artists during prim time. Let Usher or Drake or Lil Wayne or Ray J break out with a new joint, KUBE is all over it. But let Mac Slug or Chocolate or Twin G or Tacoma's own Bassrock come out with a new joint and it is nowhere to be found on KUBE's playlist.
KUBE 93 has been playing national artists on KUBE 93 without giving PRIME TIME air spins for local artists unless you are Seattle's own Sir Mix-A-Lot and a few others.
It is time for local urban artists to stand up and take a stand just like artists did against Power 106 in L.A. and KMEL in the Bay. They said enough is enough and HIT THE STREETS with pickets and a march. THIS NEEDS TO HAPPEN HERE IN SEATTLE. The question ……….will it happen. I think no.
I think local artist are scared to take a stand. Afriad of their rep, afraid to take a risk. To laid back. Cats in Los Angeles and San Fran were not afraid. So now San Quinn and Mac Mall and L.A. artist can get their stuff played at 5pm and 6pm and 7pm.   hours instead of 11pm or midnight or not at all.
Local Seattle area artists the ball is in your court. Will you shoot and sink a 15 footer or shoot a brick. We will see. Again read my homies Davy D article. It is 2010 not 1997 but nothing has changed.
KUBE gave me real nice sound system for my computer after my terrible fire in 2005 for which I was very happy!!! But then they continued to ban me from the SJ etc.

The above article says that the FCC has told Clear Ch. owned stations and other stations to SET ASIDE 8,500 HOURS FOR LOCAL ARTISTS AIR SPINS DURING PRIM TIME!!. Let me repeat, the FCC has set told Clear Ch stations to SET ASIDE 8,500 HOURS for local artists air spin during prime time.
This WILL NOT happen if local Seattle/Tacoma artists continue to sit on their ass. and not march down to the radio meetings that KUBE 93 has EVERY WEEK and demand they will play the LOCAL artists hot new joint during PRIME TIME!! do not TAKE A TERRIBLE JOINT DOWN THEIR.
As you local artist lay in the cut and do nothing then you will not have airspins on KUBE. If you want to continue to be ghetto celebrities to catch the honeys then keep doing what you are doing as local artists.
In 1994 and 1998 myself, Curtis "Boss" Elerson, Gene Dexter, Silver Shadow D., Wojack, Robert Redwine, Melvin Hart and a few others brought out the pickets in front of KUBE 93's offices. We meant business!!!! We had thousands of stickers and a bunch of pickets. We stayed up until 3am making picketts etc.
A LOT OF YOU YOUNG CATS DON'T KNOW THIS HAPPENED BUT IT DID. It is time for a new generation to do what we OG's did in 94′ and 98′. You have to DEMAND THAT KUBE PLAYS YOUR JOINTS DURING PRIME TIME!! A FCC law will back you up because I am sure those 8,500 hours have not been taken up. REMEMBER THIS IS A LAW ARTISTS. DEMAND THAT KUBE PLAY YOUR HOT JOINTS!!
Organize yourself and speak out. Do you want to be seen on maybe 106? Remember ONLY SIR A-LOT IS THE CAT WHO HAS BLOWN UP BIG FROM SEATTLE. This is flat out sad. He has not had a hit since 1991 with "Baby Got Back" This is 2010!!! It is time for the Seattle/Tacoma area to be put back on the hip-hop/r&b/rap map!!!!!    Real Talk!!!!!!!!!!!!!!
The reason for our protest was for local artists air spins and to have more African American dj's. As a result of our protests "Future Flavours" was started and Tony B's work load increased at KUBE. But sorry to say, as far as airspins is concerned it ain't happening except for on J-Moore's late Sunday night program "Sunday Night Sound Sessions" Also "Streetbeat" with host Tony B has NEVER had myself on as a guest to discuss my almost TWO DECADES broadcasting. The question is why? Is it Tony B and his ego or his boss at KUBE93? I don't know, only Tony knows.
Do you want to continue to be "ghetto celebrities" or do you want to do what my friend Davy D says in the above article? Time will tell. Stop the sleep walking artists. Stop being afraid to take a stand. Organize, build your pickett's and let KUBE 93 know that you want radio air spins during prime time on KUBE just like they did at Power 93 in L.A. and KMEL in the Bay.
Cats were not afriad in SF and LA. Hundreds hit the street. IT CAN HAPPEN HERE IN SEATTLE.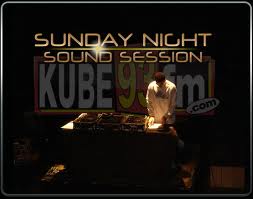 Another thing is I am tired of is hearing hard core gangsta rappers or just rappers and urban artists fall into KUBE to be interviewed by Eric Powers and for some reason the terrible Dirty Harry. As a OG African American in the game it just turns my tummy to hear the so called interviews. It hurts big time.
OK, these are my feelings, please read the above link and remember NOTHING  has changed at KUBE since 97 as far as prime time radio spins. The ball is in the artists court.  What are the artists going to do?
Finally, I think it is a shame that KUBE has blocked my coverage of the KUBE Summer Jam for the last five years. Meanwhile they allow artists to use the word "nigga" and other words with young kids in the audience.
KUBE will not have warnings to parents and guardians on the KUBE website or on the air or on the tickets. All KUBE cares about is making $$$ of the BACKS OF AFRICAN AMERICAN ARTISTS. After the SJ, they run to the bank.
My friend Julie, why don't you take the lead?
Gordon Curvey
-Music Inner City TV/Music Inner City Radio/Music Inner City News Magazine
-M.I.C-TV/Comcast On-Demand (our new location /go to "Get Local" and then "Around The Sound" all over Western Washington.
-M.I.C-TV/SCAN-TV/Sat/9:30pm/ch 77/Seattle area and surburbs.
-Music Inner City Radio/Friday night/ 10pm/1150am KKNW/Seattle area and surburbs/www.1150kknw.com live streaming
-206-445-3989/206-414-6118/gurvey@yahoo.com
–
Podcast: Play in new window | Download
Tags: davy d,hip-hop,kube 93,opinion,playlist,radio,rappers,seattle,stand,urban
Posted on 02 May 2010 by curvey in Featured, Sports
ARTICLE FROM si.com (Full story click here)
"One Man's Opinion" by Gordon Curvey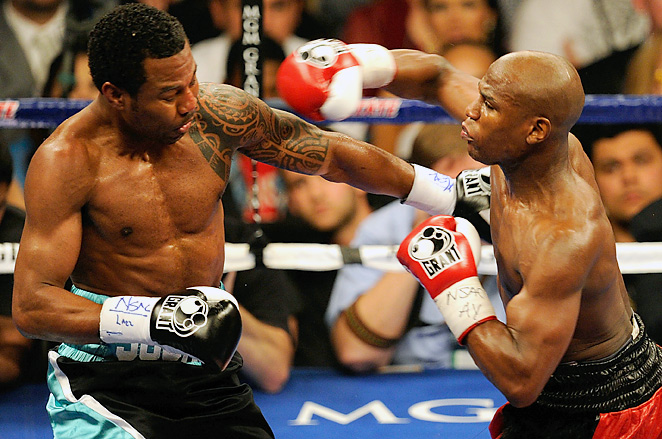 As a big boxing fan I was excited to watch the Mayweather/Mosley fight. It was a fight that boxing needs more of. All the stars were in attendance. Diddy, Paris Hilton, Donald Trump and even "The Greatest" Ali was their.
And what they saw was a boxing lesson by the undefeated Floyd "Money" Mayweather. Shane Mosley at 38 just could not deal with the speed of Floyd.
In the second round, Mosley connected with a great hook and for the first time in Floyd's career he was really hurt.
But he recovered and after the second round it was all "Money" Mayweather. His speed was just to much for Mosley to deal with. Floyd is one of the greatest boxers of all time. This is for sure.
As a boxing fan, I really want to see a big money making heavyweight fight here in the U.S. But sorry to say, since England's former champ Lennox Lewis retired, the Heavyweight division has been dead. No big fights of interest. This I feel is not good for boxing. And I don't see a big Heavyweight fight happening soon.
Finally with "Money" beating Mosley, everyone wants to see a Manny vs. Floyd fight. This is a BIG money fight where Manny or Floyd can bank around $40 million. Let's hope all the politics can be put to the side and let's make this fight happen.
Watch "Music Inner City TV" webcasts right here. Just click "Television Show" link above or watch the latest "Music Inner City TV" show to the right.
NEW "Music Inner City Radio" podcasts every other day that will feature entertainment and sports news, politics plus classic soul and new and recent songs. From the studios of "Music Inner City TV" Just click "podcast" link above
A spinoff of "Music Inner City Radio" on Alternative Talk 1150am KKNW in the Seattle area every Friday night at 10pm. And our shows on Comcast On-Demand TV all over Western Washington state!!
Tags: boxing,champ,heavyweight,lesson,lewis,Mayweather,money,Mosley,opinion,Politics,shane,speed,Sports,undefeated
Posted on 25 April 2010 by curvey in Featured, Much More
Below pic and story from tbs.com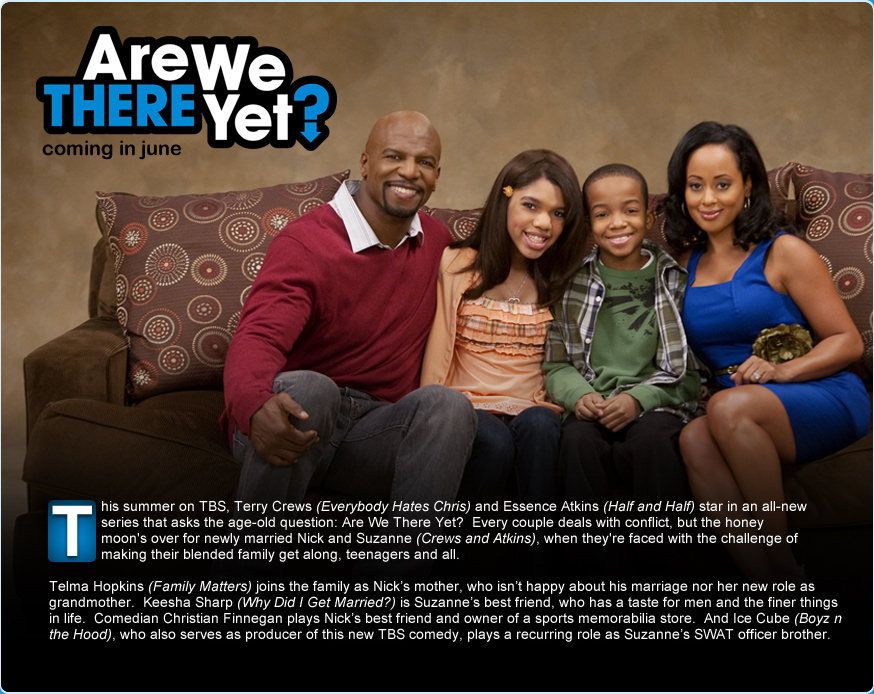 "One Man's Opinion" by Gordon Curvey
As a African American I AM TIRED OF TBS AIRING THESE SITCOMS WITH A AFRICAN AMERICAN CAST IN A COMEDY.
TBS already airs  "Amos and Andy" look-a-like programs produced by Tyler Perry and now here comes "Are We There Yet" produced by former guest on Seattle's Music Inner City TV, Ice Cube.
Why is it we are doing these comedies with African Americans acting like clowns and buffoons?
What about a program or series with a African American cast IN A WEEKLY DRAMA!!! What about that readers? I will not watch one more minute of "Meet The Browns" and the other Perry produced shows.
It is flat out embarrasing to see these clowns so called acting like "colored folks" of "darkies" in the 1920's Bill "Bojangles" Robinson, Steppin Fetchin type movies/programs.
Ice Cube has been on my show three times as a legendary rapper. I wish my brotha can produce a drama on TBS, instead of a ANOTHER comedy with a all African American cast. IT IS BADLY NEEDED IN MY STRONG OPINION!!!
Watch our USTREAM TV shows featuring past "M.I.C-TV" programs. Just click on the links above.
And listen to "Music Inner City Radio" podcasts of our 1150 KKNW programs. Just click the link above.
Tags: african americans,clowns,comidies,ice Cube,music inner city,opinion,podcasts,programs,radio,readers,seattle,series,sitcom,tbs,tv,tyler perry,webcasts
Posted on 09 March 2010 by curvey in Featured, Hip-Hop/R&B
"One Man's Opinion" by Gordon Curvey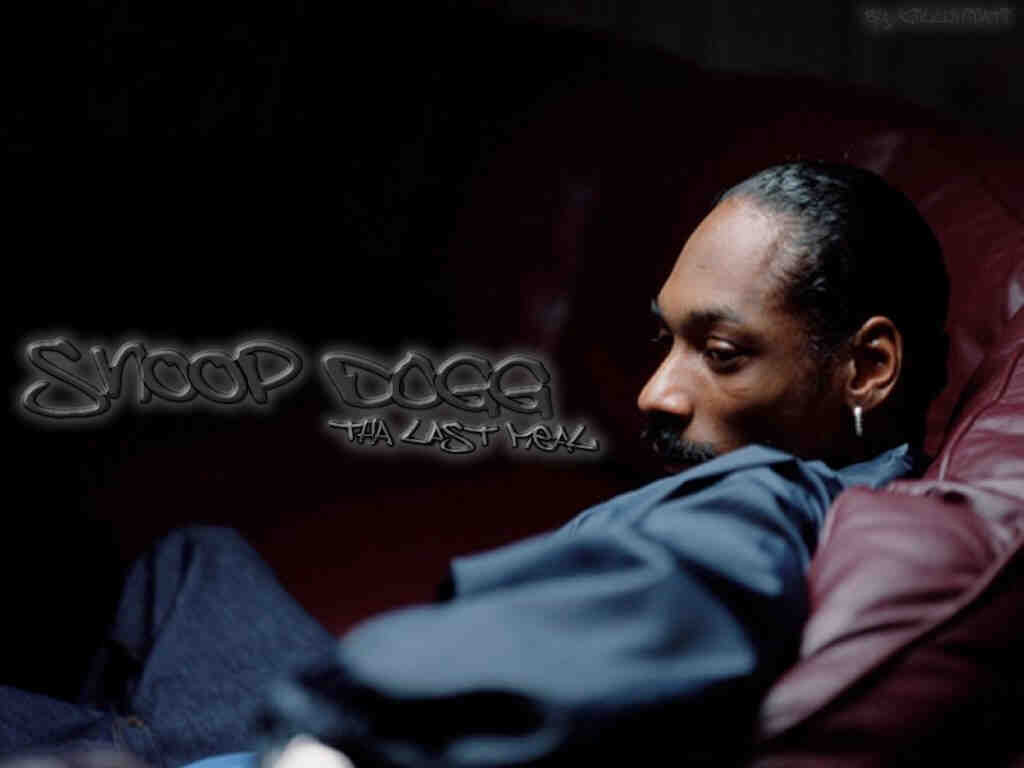 This past Friday and Saturday rap legend Snoop Dogg was in the Seatown to perform at the Showbox Sodo. And I want to tell you my feelings as a vet in this music game.
First of all I tried like hell to obtain a one on one interview with Snoop via the phone or in person but again got nothing as far as a interview. The only time I have interviewed Snoop was at the B.E.T. Awards in L.A. a few years ago for a minute.
I will keep trying and maybe the Dogg will finally do a interview with us at Music Inner City TV and Music Inner City News Magazine. I have enough videos by Snoop to do a great program. A "Snoop Dogg Special"
Anyway, the Friday show was sold out. I was told by Snoop's manangement that I was allowed to cover the Saturday show to write about it here at M.I.C News Magazine.
I got to the venue around 10:45pm because I was told Snoop would hit the stage around 11pm. But I know the game folks. If I was told 11pm, that meant midnight. I was right. The crowd waited for more than a hour before Snoop finally hit the stage. He hit the stage about 12:10am But before that, the crowd started to boo. Then the lights finally went down and the show started.
Snoop's set started with a short film with Snoop from one of his movies etc. That lasted about a minute or so and then Snoop pimped on stage. The crowd went CRAZY!
By the way, there was people of all races and ages at the show. Even little kids, which I did not understand with all the language being used by Snoop. There was people from 12 to 60 in the crowd.
Snoop started to perform all of his hits from "What's My Name" from earlier in his career to his recent hits "I Wanna Rock" and "Gangsta Luv" The crowd was jumping and dancing to all of his hits.
One thing for sure, their was plenty of folks in the crowd taping some of the show on their cell phones so most likley you can go to You Tube and see videos from the Seattle show. I was not one of them doing that.
Since I was told no for a interview with Snoop, I went to the show to watch it and review it for the thousands of you who visit our site. I knew I was going to watch a vet at work and that is what I saw.
Snoop along with a few of his homies like Daz and Kurupt put on a show done by vets in the rap game. The same thing happened when I went to shows by Ice Cube and DJ Quik. All three of them can perform hit after hit for their fans unlike young performers who have only a few hits in their bag.
I think everyone left the Showbox satisfied. It was a good performance by a cat who knows what he is doing on stage to satisfy his fans. A big shout out to big Snoop Dogg for his longevity in the music industry. Keep doing what ya doing SD!!
"Music Inner City News Magazine" Entertainment and urban sports news, politics, webcasts and podcasts, MTV News, links and more!
The #1 urban online magazine in the Northwest (United States).
Tags: B.E.T,career,daz,DJ Quik,fans,game,gordon curvey,hip-hop,homies,ice Cube,industry,interview,kurupt,legend,longivity,mtv,music,online,opinion,perform,performance,Podcast,radio,rap,seatown,seattle,showbox,Snoop Dogg,television,tv,vet,washington,watch
Posted on 05 March 2010 by curvey in Featured, Sports
"One Man's Opinion" by Gordon Curvey
Well former B.E.T owner Bob Johnson finally got tired of owning a basketball team and sold it MJ. The person some people say was the greatest basketball player of all time. I say Magic Johnson though.
Jordan has a very very hard job ahead of him. Will he want to keep Hall of Fame member Larry Brown next season as the head coach? This will be interesting because truth be told the Bobcats have improved this year under Coach Brown.
They have a few pieces in place to have a good team with some added additions. They Have Gerald Wallace and Stephen Jackson on the team. The question is this how will MJ be as a owner?

Because MJ might have been a great great player but so far as a GM in Washington and with Bobcats in another position, he has not done a good job. Let's just tell the truth folks. (yours truly Gordon C. with MJ pic to the right)
One thing for sure it is great that MJ is involved in the NBA in anyway because he is a basketball icon. A sports icon. A flat out legend. I know David Stern is happy to have him around too.
Will he be a owner like Mark Cuban of the Mavericks? Who is at EVERY game sitting right behind the bench of his team? Who knows we will see.
Everyone will be watching Jordan to see what he can do to make the Bobcats a team that can make the playoffs in the future and draw some fans to the arena because when you see a Bobcat game on TV, you will notice a whole lot of empty seats.
So let's see what the REAL KING (not James) can do as the new owner of the Bobcats in Charlotte.
"MUSIC INNER CITY NEWS MAGAZINE" The #1 urban online news magazine in the Northwest!!
Be sure to listen to "Sports Inner City Radio" right here on "S.I.C-Online" Urban sports news and issues from the studios of "Music Inner City TV" in Seattle, Washington.
"Music Inner City TV" is the ONLY locally produced urban music video/interview program in the Northwest (U.S.) On the air for going on 20 years!!
Part 2 EXCLUSIVE webcast from the 2010 Clive Davis Pre-Grammy Party in Los Angeles is now online!
Tags: audio,basketball,bobcats,Charlotte,inner city,interviews,johnson,king,legend,Magic,mavericks,Michael Jordan,MJ,music,music inner city,northwest,online,opinion,owner,player,seattle,sold,Sports,stern,team,webcast
Read More Comments Off on Micheal Jordan New Owner Of The Charlotte Bobcats
Posted on 26 February 2010 by curvey in Featured
ARTICLE FROM s2smagazine.com (Full story click here)
"One Man's Opinion" by Gordon Curvey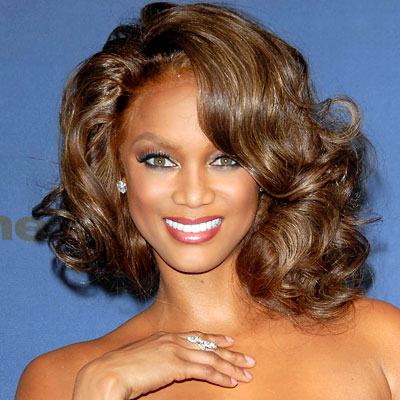 Super model and talk show host Tyra Banks will doing something different for the coming season of her show "America's Next Top Model"
If you are interested in trying out for the show, you have to go ONLINE to enter. For all the information on what you have to do, just click the link above.
When I watched her show when she announced that this is her last year of her talk show, she said she is moving forward in the digital world. Doing more things online.
And you know what folks that is what I am trying to do. Do more things online. That is the future. I want to do more webcasts and podcasts on my websites and hopefully make money too.
I know Ms. Banks will be flooded with pics via the e-mail from beautiful ladies from all over the world who wants to be "America's Next Top Model".
I don't know she is going to do this. This is going to be a very very hard job for Banks and her crew of judges who work with her.
So if you a interested in maybe becoming the next top model, please click the link above and enter.
BREAKING NEWS: Now you can listen to "Music Inner City Radio" podcasts from our 1150am KKNW radio programs RIGHT HERE!! Just click "podcast" link above.
And if you are in the Seattle area listen to "Music Inner City Proz" with Big Gee. Saturday night at 8pm (Seattle time) on 1150am KKNW. Featuring local artists music.
And new "Sports Inner City Radio" podcasts will be online at "Sports Inner City Online" at www.sportsinnercity.com  Urban sports news plus classic soul music and more!
This is "Music Inner City News Magazine" based in Seattle, Wa (US) One of only a few full service urban websites. Urban sports, entertainment news, webcasts and podcasts, links and much more.
Tags: america's,banks,Business,casting,city,curvey,entertainment,gordon,hip-hop,host,inner city,interviews,listen,magazine,model,music,news,next,online,opinion,Podcast,r&b,rap,seattle,Sports,stories,talk,tv,tyra,urban,washington,webcast