Tag Archive | "oprah"
Posted on 28 May 2014 by curvey in Featured, Much More
ARTICLE FROM huffingtonpost.com (Full story click here)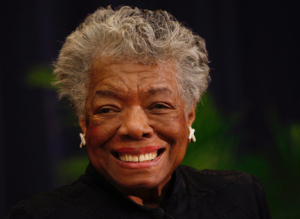 I do not throw around the word great to much. Micheal Jordan was great. The late King Of Pop Micheal Jackson was great. Dr. Martin Luther King Jr. was great. Muhammad Ali was great. The late Whitney Houston was great. N.W.A was great. Former guest on "Music Inner City TV" Big Daddy Kane is great. Larry Bird was great. So many you can call great.
But a TRUE great person left us at the age of 86, Dr. Maya Angelou. When ever I saw a interview with her on TV I sat and listened. Because when she talked it was like going to school because I always learned something from this great African American lady.
Yes I was a little bothered when she came out and supported Hillary Clinton in 2008 instead of then Sen. Barack Obama. The first African American who had a chance to be President.
But she had her own reason. As did another great person "Magic" Johnson and another great businessman, Bob Johnson. But that did not stop me from having profound respect for Dr. Angelou. Her good friend and former guest on "M.I.C-TV" Oprah was not happy too because Ms. O was a huge supporter of Sen. Obama.
But anyway Dr. Maya Angelou was a towering force for African Americans. Just a flat out dynamic legendary person. A great great poet, a actor, a writer and much more. Maya would write a poem and read it and it will leave you crying. Just the way she delivered the poem. So emotional and so deep. So much thought put into it.
The world is a much better place because of the GREAT Dr. Angelou. That is for sure. RIP Dr. Angelou. We all love you.  By the way I have to leave you with this. HEY YOUNG PEOPLE IF YOU HAVE NOT HEARD OF THIS GREAT PERSON…READ AND LEARN ABOUT THE GREAT DR. MAYA ANGELOU.  Gordon Curvey
Check out our "Music Inner City TV" store. Buy hats, posters, t-shirts, mugs and much more. SAFE AND SECURE! Please go to www.cafepress.com/musicinnercityentertainment.com
Tags: actor,african,ali,American,angelou,clinton,dr.,great,lady,maya,obama,oprah,passing,poet,supporter,writer
Read More Comments Off on My Thoughts On The Passing Of The Great Dr. Maya Angelou At 86.
Posted on 08 January 2012 by curvey in Featured, Much More
ARTICLE FROM s2smagazine.com (Full story click here)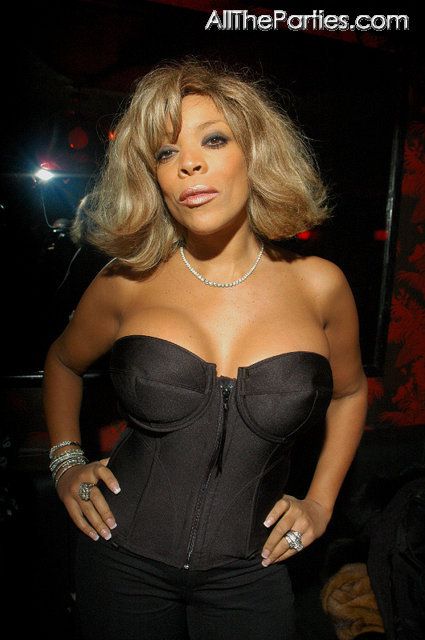 BREAKING NEWS: Beyonce gave birth to a baby and herself and father Jay Z named the little baby girl Ivory Blue.
Readers again I don't like to bash my brothas and sistas here on "Music Inner City News Magazine" but once in awhile I have to give my opinion on a topic. This time it is talk show host Wendy Williams.
She has made a career for herself by putting entertainers on blast first on radio in New York and now a TV talk show host. She thinks she is a expert on relationships because as far as we know her relationship with her husband is solid. But then again she does not talk about love life does she? HELL NO!! Sh talks about everyone else's love life BUT HERS!! But I think she goes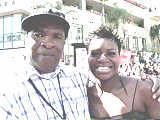 overboard at times.
She went overboard with singer Whitney Houston years ago blasting her on her drug use and her relationship with Bobby Brown and much more including blasting former guest on "M.I.C-TV" the legendary Oprah Winfrey and her friend Gayle King and now she has gave her opinions on singer and another former guest on "M.I.C-TV" Fantasia. (yours truly with Fantasia pic)
Wendy has decided to give her opinions on Fantasia and her relationship with the father of her new baby and how she feels that it was a mistake for Fantasia to mess around with a man who at the time was not divorced his wife In my opinion Wendy went overboard with her opinions on her TV show. Way overboard folks. This is my opinion readers.
But I watched Wendy's program when she blasted Fantasia and I feel she went over the line. Williams acted like she was a expert on Fantasia and her love life. We do not know how Fantasia really thinks. Who in the hell is Wendy to speak on a relationship that she is not in? Yes Fantasia had a reality show that we the viewers could view see what is going on with Fantasia and her love problems including a failed suicide attempt. But we did not see everything going on in her life.
Well I guess if you are a public figure your life is a open door. And maybe Fantasia left the door open when she did the reality show. But Wendy better watch out because if she has a problem in her relationship or does something wrong maybe Whoopi Goldberg or the website Nicole Bitchie and others might come after her! Real talk! Watch out Wendy!   Gordon Curvey
Advertise with "Music Inner City News Magazine" at our VERY low prices on TV/Radio/Online. Call 206-445-3989 or 206-414-6118 or gcurvey@yahoo.cm
Tags: blasted,fantasia,gayle,guest,love,mistake,nicole bitchie,opinions,oprah,singer,talk,website,wendy williams
Posted on 19 December 2010 by curvey in Featured, Much More
ARTICLE FROM eurweb.com (Full story click here)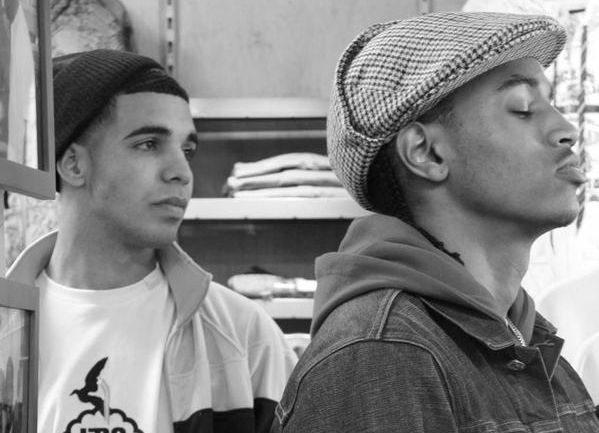 It seems there has been a lot of rumors lately about entertainers being gay or lesbian in the news or the internet but are they true or do you care?
There are rumors about former guest on "Music Inner City TV" media icon Oprah being in a relationship with her friend Gayle King. These rumors are nothing new.
How bout Soulja Boy being gay? Or does Mariah Carey go both ways or other rumors that is out there in rumor land.
Now there is rumors on r&b star Trey Songz being gay and now a new one. Is rapper Drake gay and not only that is he in a relationship with Songz?
These rumors are off the hook! Here is the question readers. Do you think Drake and Trey Songz are in a relationship. And also do you care?
I don't care about if they are. Their love life is there love life. I don't give a damn. All I care about is if Songz and Drake is making good music. That's all I care about. But there would not be a TMZ or other programs is it was not for these rumors and stuff right? Gordon Curvey
Please log on to one of only a few "urban" sports sites on the Internet "Sports Inner City Online" at www.sportsinnercity.com"
Urban sports news and issues plus classic soul, new and recent music and exclusive interviews.
Tags: drake,gay,Gayle King,lesbian,music,oprah,relationship,trey songz
Posted on 13 September 2010 by curvey in Featured, Hip-Hop/R&B
ARTICLE FROM mtv.com (Full story click here)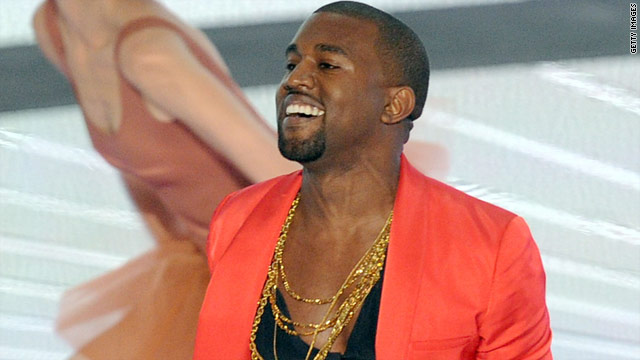 The 2010 MTV Video Awards was a great show. As a person in the music industry I tried to watch as a fan instead of a cat in the game.
Drake, Mary J. Blige and Swizz Beats did a great performance as did Eminem and many others but I think the performance of the night went to Usher.
Some people were saying Usher has "lost a step" from the young Usher from the past. But Mr. Raymond let everyone know "I'm back" His performance was great. I bet you Chris Brown was watching somewhere saying "Man I have work to do"
The legendary Cher came out in a outfit that she wore at the 1989 MTV Awards. Hardly hiding anything. The 64 year old performer got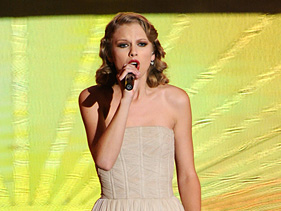 a standing ovation. She gave a award to singer Lady GaGa who started to cry because she was getting a award from one of her idols.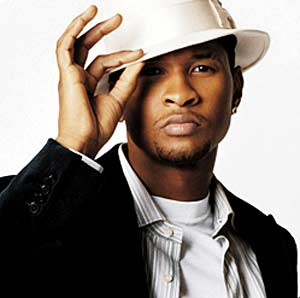 The show ended with Kanye West. His song was mainly about making mistakes and trying to make for them.
Of course we all about him taking a MTV Award from singer Taylor Swift. Taylor performed earlier in the show. Her song talked the incident with West. I enjoyed both Taylor's performance as well as West. His new song is called "Runaway"
I hope we can all move on from the West-Swift incident. West if VERY talented as well as young Taylor. Later with the negative crap. Let's move on!! Check out CNN's article on the MTV Video Awards. Click the link above.   Gordon Curvey
Please check out the MTV section right here on "M.I.C News Magazine" for highlights and more.
In a few weeks we will feature a our salute to "Oprah" because of her ending her 25 years of the "Oprah" show.
"M.I.C-TV" will have the EXCLUSIVE interview we did with Oprah a few years ago on the show!! Details soon!
Tags: awards,cher,drake,exclusive,kanye West,Lady GaGa,MTV Awards,oprah,peformance,Taylor Swift,Usher,video
Posted on 01 July 2010 by curvey in Featured, Much More
ARTICLE FROM hollywoodreporter.com (Full story click here)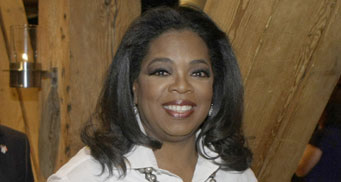 To know one's surprise, media icon and former guest on Seattle's "Music Inner City TV" Oprah Winfrey tops the list of powerful celebrities replacing last years winner, Angelina Jolie according to Forbes.
Ms. O is closing down her legendary TV next year and will starting HER OWN NETWORK!! The O.W.N. She is developing news shows for network right now.
It seems everything Oprah touches turn to gold. Heck, all she has to do is pick out a new book, talk about it on her show and it a best seller.
Not only that news business owner have received the "Oprah Touch" with her discussing the new idea or product on her show and BAM!!! they sell out and their phones are ringing off the hook with sells.
Only Oprah Winfrey can do that. Of course we will keep you informed on Oprah's news network right here on "Music Inner City News Magazine" One of only a few or maybe the ONLY local program of it's type in the U.S. who can say we interviewed Oprah Winfrey!!!
Keep up with NBA free agent news right here on "M.I.C News Magazine" and our urban sports site "Sports Inner City Online" at www.sportsinnercity.com Covering urban sports news and issues and one of only a FEW URBAN SPORTS WEBSITES ON THE INTERNET.
Tags: celebrities,forbes,NBA,oprah,seattle,Sports,tv,websites
Posted on 23 April 2010 by curvey in Featured, Much More
ARTICLE FROM s2smagazine.com (Full story click here)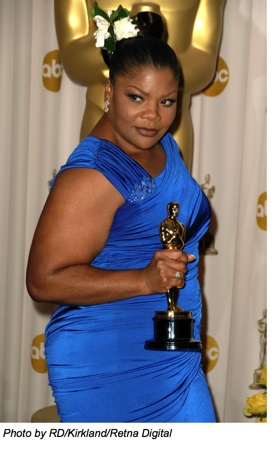 As you know I have written my feelings on the sad story regarding Oscar winner Mo'Nique and the relationship with her brother Gerald.
And this is a sad story. I watched Mo'Nique's brother on Oprah the other day and I was shocked at this program and the information that has come out for the world to know regarding Gerald's sexual contacts with his sister when they were young.
Gerald said said all the normal stuff about being sorry etc. And Oprah asked tough questions to him. But what I took out of the show is this.
If you watched Mo'Nique get her Golden Globe and Critics Choice and Oscar Awards, she came off as a dynamic wonderful African American lady with a lot of opinions.
And if watch her program on BET, she is always giving advice etc. I think she needs to chill out with the advice and try to repair her relationship with her elderly mom and dad who also was on the Oprah show.
MoNique has not talked to her mom or dad IN YEARS!! I am sorry readers, NO MATTER WHAT she needs to stop trying to be Miss Goody Two Shoes with advice to all her guests and work on trying to repair her relationship with her mom and dad.
We were not their to see how Gerald made sexual contact with her sister how her parents handled it. But they did not know it happened.
And if Gerald told lies on Oprah, he was wrong. BUT Mo'Nique is wrong for not talking to her elderly parents. You only have one dad and one mom.
"Music Inner City Radio" every Friday night 10pm (Seattle time) 1150am KKNW (Seattle area and suburbs) And worldwide online!!! CLICK LINK BELOW TO LISTEN!!
Guest: CEO The New Death Row Records Lara Lavi plus good music!!
Tags: advice,awards,B.E.T,brother,critics choice,dad,golden globe,interview,mom,monique,music inner city,oprah,oscar,relationship,sexual,sister,tv,wrong
Posted on 19 April 2010 by curvey in Featured, Much More
ARTICLE FROM oprah.com (Full story click here)
"One Man's Opinion" by Gordon Curvey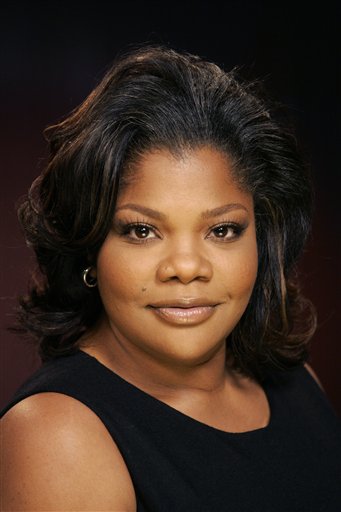 This is a very very interesting story I just learned about at former guest on "Music Inner City TV" Oprah's website.
Regarding the brother of Oscar winner comedian/actress Mo'Nique who admitted to molesting her when she was a young girl. This is a shame readers.

Can you imagine this cat keeping this inside of him for a long long time? And also for Mo'Nique to keep this inside of her for a long long time also. I know this was very very hard on the both of them.
As many of you know, Oprah has said she was also molested when she was younger so I guess Oprah can relate big time to Mo'Nique.
It will be very interesting to see what happens with this story and the relationship between Mon'Nique and her brother.
"Music Inner City News Magazine" is one of the top urban websites on the net. Also check out "Sports Inner City Online" at www.sportsinnercity.com for urban sports news and issues.
Tags: actress,brother,comic,inner city,issues,molested,monique,music inner city,news,oprah,Podcast,relationship,seattle,Sports,television,tv,urban,webcast,website
Posted on 09 March 2010 by curvey in Featured
ARTICLE FROM huffingtonpost.com (Full story click here)
"One Man's Opinion" by Gordon Curvey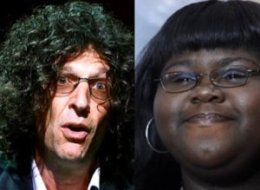 I CANNOT believe what so called "shock jock" Howard Stern said about Oscar nominee actress Gabourey Sidibe over the air about her size!
Please listen to his STUPID and yes RACIST comments about Ms. Sidibe by clicking the link above. I am real bothered by his comments. And I am bothered by his sidekick Robin saying what she said too! The question is WHY DID HOWARD MAKE THESE COMMENTS AND WHY IS THIS NOT BIGGER THAN WHAT IT IS?
First of all Gab will find work again!!! She is looking over new roles right now Howard!!! And not only that I am sure OPRAH AND SPIKE AND DENZEL AND TYLER PERRY and others will make sure she will have a job acting in a movie!!! What a STUPID thing to say that Gabourey will not find another acting job!!!
It hurts me as African American that Howard would say that about her and hurts me even more that Gab's African American sista would also make negative comments about Sidibe!!!!
Gabourey seems like such a down to earth young lady with a great personality. Yes she is a large lady. This is true. And hopefully she will shed some pounds for her health. But when she is ready she will. She does not need CLOWNS like Howard and Robin blasting her on national radio!!
And here is a question. What kind of talent does Howard have or Robin have? I think the pitbulls that Shorty trains on "Pit Boss" on TV have more talent than Howard and Robin!!!!!!!!!!! All Robin does is laugh and makes a stupid comment after Howard's stupid comments!!!! It is beyond me why he makes millions. He is a no talent!!
These comments made by Howard and Robin should make Sidibe work harder and show the fool and crazy Howard that she is going to work and she will continue to be a wonderful actress and a great lady.
What Robin should have said on the radio as a African American female is how proud she was of Gabourey to be nominated for a Oscar and how proud she was of Monique to win a Oscar!!!! Instead of the very negative things said. Those comments make me angry and also very very sad.
What Howard said about Gabourey Sidibe is FLAT OUT WRONG AND TERRIBLE! I hope you readers are as bothered as I am by his comments.
Tags: acting,actress,african American,bigger,blasting,denzel washington,fat,gabourey Sidibe,gordon curvey,hollywood,howard,howard stern,huffington post,hurts,jock,lady,millions,monique,movies,music inner city,national,negative,online,oprah,oscar,personality,pitbulls,Podcast,precious,radio,robin,seattle,shed,shock,shorty,sista,size,spike lee,stern,stupid,talent,tyler perry,unfair,washington,webcast,weight,young