Tag Archive | "oscar"
Posted on 15 March 2016 by curvey in Featured, Hip-Hop/R&B
"One Man's Opinion" by Gordon Curvey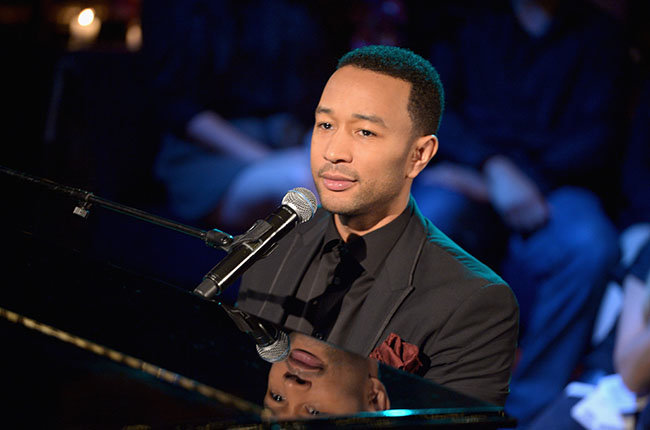 I have learned to respect singer John Legend. We all know he is a great singer and songwriter. A Grammy and Oscar winner.
But I am also learning to respect Legend not only for his singing, but because he is a community activist. John is using his platform as a performer to help change a way of thinking about problems in the inner cities of America.
Legend is a member of President Obama's "Brother's Keepers" organization to help young African American boys in America. The group also has former guest on "Music Inner City TV" Tyrese Gibson and others in the group.
John Legend was born in 1978 in Xenia, Ohio. He is one of four children of Phyllis Elaine and Ronald Lamar Stephens. In his childhood, Legend was homeschooled on and off by his mom. Like many other African American singers, he started singing in church. I hear this from guests all the time.
He started playing the piano at age seven. At age 12, Legend attended North High School. He attended the University Of Pennsylvania where he studied English and African American literature.
In college, John served as president and musical director of a co-ed jazz and pop froup called Counterparts. His lead vocals on the group's recording of Joan Osborne's "One Of Us" received critical acclaim landing the song on the track of the 1998 "Best Of Collegiate a Cappella compilation" CD.
And I guess the rest is history. He has went on to become a superstar. But like I said I am respecting Legend more because of his speaking out on issues in the African American community.
Most performers sit back and count their money and buy cars and boats and expensive stuff. Which Legend may also do. But unlike others, he has also decided to use his name to speak out on issues. Like for instance he and Donald Trump Jr. recently had a Twitter battle about Trump Sr.
Big shout out to John Legend. A man I have learned to respect on stage and off and you should too!!
Tags: activist,african,American,childhood,community,grammy,issues,john,legend,obama,organization,oscar,performers,piano,Politics,president,respect,singer,songwriter,trump
Read More Comments Off on I Have Much Respect For John Legend
Posted on 31 January 2011 by curvey in Featured, Much More
BIO of George Clooney via wikipedia.com (Full bio click here)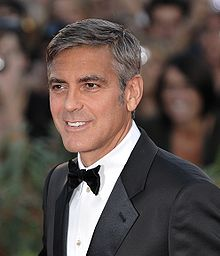 Actor George Clooney can sit back and look at his bank account and his Oscar he won and drive around Hollywood in his Rolls and enjoy a big nice house on Malibu. But he decides to roll his sleeves up and work for the people in Sudan. He means business. He is very very serious about his work in this African country.
Often times when he is finished working on a movie he is on a plane to the Sudan. He puts his money where his mouth is. His life right now is making good movies and the people in Sudan.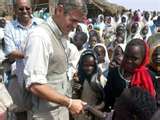 Sudan in Africa is one of the poorest countries on earth. Dirt poor. But Clooney wants to help the people of Sudan in any way he can with time and money. Clooney puts his money where his mouth is. He rolls up his sleeves and goes to work for the people of Sudan.
I just think folks need to know what George Clooney is doing for the people of Sudan. He means business folks and that's real talk. He is very serious about his work in Africa. A BIG shout out to George Clooney who is a Oscar winner and like I said can sit back and count his money but he does not do that. Thanks George for what you are doing for the people of Sudan.
More entertainment and news gossip coming soon!!
Tags: africa,Business,cnn,george clooney,hollywood,malibu,money,movie,oscar,sudan,work
Posted on 23 April 2010 by curvey in Featured, Much More
ARTICLE FROM s2smagazine.com (Full story click here)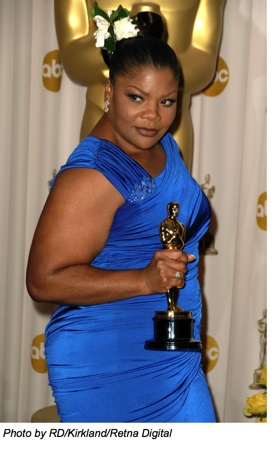 As you know I have written my feelings on the sad story regarding Oscar winner Mo'Nique and the relationship with her brother Gerald.
And this is a sad story. I watched Mo'Nique's brother on Oprah the other day and I was shocked at this program and the information that has come out for the world to know regarding Gerald's sexual contacts with his sister when they were young.
Gerald said said all the normal stuff about being sorry etc. And Oprah asked tough questions to him. But what I took out of the show is this.
If you watched Mo'Nique get her Golden Globe and Critics Choice and Oscar Awards, she came off as a dynamic wonderful African American lady with a lot of opinions.
And if watch her program on BET, she is always giving advice etc. I think she needs to chill out with the advice and try to repair her relationship with her elderly mom and dad who also was on the Oprah show.
MoNique has not talked to her mom or dad IN YEARS!! I am sorry readers, NO MATTER WHAT she needs to stop trying to be Miss Goody Two Shoes with advice to all her guests and work on trying to repair her relationship with her mom and dad.
We were not their to see how Gerald made sexual contact with her sister how her parents handled it. But they did not know it happened.
And if Gerald told lies on Oprah, he was wrong. BUT Mo'Nique is wrong for not talking to her elderly parents. You only have one dad and one mom.
"Music Inner City Radio" every Friday night 10pm (Seattle time) 1150am KKNW (Seattle area and suburbs) And worldwide online!!! CLICK LINK BELOW TO LISTEN!!
Guest: CEO The New Death Row Records Lara Lavi plus good music!!
Tags: advice,awards,B.E.T,brother,critics choice,dad,golden globe,interview,mom,monique,music inner city,oprah,oscar,relationship,sexual,sister,tv,wrong
Posted on 09 March 2010 by curvey in Featured
ARTICLE FROM huffingtonpost.com (Full story click here)
"One Man's Opinion" by Gordon Curvey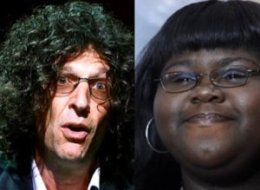 I CANNOT believe what so called "shock jock" Howard Stern said about Oscar nominee actress Gabourey Sidibe over the air about her size!
Please listen to his STUPID and yes RACIST comments about Ms. Sidibe by clicking the link above. I am real bothered by his comments. And I am bothered by his sidekick Robin saying what she said too! The question is WHY DID HOWARD MAKE THESE COMMENTS AND WHY IS THIS NOT BIGGER THAN WHAT IT IS?
First of all Gab will find work again!!! She is looking over new roles right now Howard!!! And not only that I am sure OPRAH AND SPIKE AND DENZEL AND TYLER PERRY and others will make sure she will have a job acting in a movie!!! What a STUPID thing to say that Gabourey will not find another acting job!!!
It hurts me as African American that Howard would say that about her and hurts me even more that Gab's African American sista would also make negative comments about Sidibe!!!!
Gabourey seems like such a down to earth young lady with a great personality. Yes she is a large lady. This is true. And hopefully she will shed some pounds for her health. But when she is ready she will. She does not need CLOWNS like Howard and Robin blasting her on national radio!!
And here is a question. What kind of talent does Howard have or Robin have? I think the pitbulls that Shorty trains on "Pit Boss" on TV have more talent than Howard and Robin!!!!!!!!!!! All Robin does is laugh and makes a stupid comment after Howard's stupid comments!!!! It is beyond me why he makes millions. He is a no talent!!
These comments made by Howard and Robin should make Sidibe work harder and show the fool and crazy Howard that she is going to work and she will continue to be a wonderful actress and a great lady.
What Robin should have said on the radio as a African American female is how proud she was of Gabourey to be nominated for a Oscar and how proud she was of Monique to win a Oscar!!!! Instead of the very negative things said. Those comments make me angry and also very very sad.
What Howard said about Gabourey Sidibe is FLAT OUT WRONG AND TERRIBLE! I hope you readers are as bothered as I am by his comments.
Tags: acting,actress,african American,bigger,blasting,denzel washington,fat,gabourey Sidibe,gordon curvey,hollywood,howard,howard stern,huffington post,hurts,jock,lady,millions,monique,movies,music inner city,national,negative,online,oprah,oscar,personality,pitbulls,Podcast,precious,radio,robin,seattle,shed,shock,shorty,sista,size,spike lee,stern,stupid,talent,tyler perry,unfair,washington,webcast,weight,young