Tag Archive | "oscars"
Posted on 03 March 2018 by curvey in Featured, Much More
"One Man's Opinion" by Gordon Curvey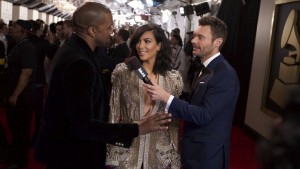 UPDATE: E Online will most likely have a more than 5 sec delay when Ryan Seacrest does interviews on the red carpet at the Oscars because they do not know how entertainers who do agree to be interviewed will react towards Ryan.
Yes this is my opinion ladies and gentlemen. How on earth can Ryan Seacrest be allowed to work for E Network doing his interviews on the red carpet at this years Oscars in L.A. This is WRONG!!
I am typing this blog the night before the Oscars so I do not know how many stars will stop and talk with Seacrest. Variety ran a article recently about alleged sexual harassment by Seacrest of his former stylist Suzie Hardy from 2007 to 2013. The lady said Ryan groped her, slapped her behind very hard to the point it left a welt that was still visible hours later.
Plus she said Ryan forced her head into his crotch many times while she tied Seacrest shoes. Wow this is wild folks if true. The problem in my mind is E is standing with Ryan after a independent investigation into Miss Hardy's claims absolved him. BUT more details have came out against Seacrest in the public. So WHY IS RYAN SEACREST still working the red carpet?
Hell some powerful publicist who represents big time stars has advised her clients NOT to talk with Ryan on the red carpet at this years Oscars!! If I was a entertainer walking the red carpet I would not talk with Seacrest. He is being allowed to walk on water by the E Network because of ratings readers. I know it you know it.
It will be interesting to see how many stars who do talk with Ryan act towards him. I will be watching the red carpet show on E to see what in the hell will happen.
But one thing for sure is this. As I type this the night before the Oscars Ryan Seacrest should not work the carpet. Yes he is innocent until proven guilty but still with the allegations hanging over his head, he should or should have stepped down from doing interviews on the red carpet for E Network.
Opinions: gcurvey@yahoo.com or facebook.com/gordon.curvey or facebook.com/musicinnercityentertainment or twitter.com/gcurvey
Tags: advised,alleged,carpet,delay,E,entertainer,harassment,hardy,interviewed,network,oscars,publicist,ratings,react,red,ryan,seacrest,stylist,suzie,variety
Read More Comments Off on Ryan Seacrest Should NOT Work Oscar Red Carpet!
Posted on 26 February 2011 by curvey in Featured, Much More
ARTICLE FROM chicagonow.com (Full story click here)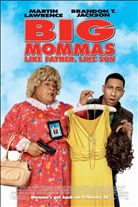 I am TIRED of Martin Lawrence running after the big $$ and putting out buffoon acting movies like "Big Mama's House-Like Father Like Son" I think it is a damn shame. Does Lawrence realize that this character is a put down to the African American community? African American older ladies?
I was watching the Monique Show the other day and as soon as she introduced Martin, I grabbed my remote and went to another channel. I did not want to hear him building up this stupid movie. It seems Lawrence does not care. He just wants the big payday!!
So you have the Big Mama character and the Tyler Perry character of Madea. Another huge black lady acting like a buffoon in Tyler's movies. What the hell is going
on readers? We can do better than that. I hope Tyler will NEVER make another Madea movie. But guess what? He will because his Madea movies rake in big $$.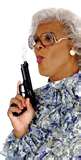 In one of my earlier stories I am complaining about the lack of African Americans being nominated for awards at the Oscars and Golden Globes etc. Well with stupid acting movies with Lawrence and Tyler acting like buffoons, one thing for sure Tyler and Lawrence will not get a Oscar soon for those characters. You can bet your bottom $$ on that!!!!!
Next I am going to give my opinions on the program "Housewife's Of Atlanta"
Gordon Curvey
If you are in Washington state please grab your remote for Comcast On Demand and watch Seattle's own "Music Inner City TV" 24 hours a day. Just go to "get local" and then "around the sound" and enjoy three to four programs anytime you want.
Future programs/guests include a exclusive interview with Seattle native and ex NFL star Eric Metcalf and much more that includes underground music videos you don't see on MTV, VH1, BET, FUSE and other video outlets.
Tags: $,big mama's house,exclusive,madea,martin lawrence,oscars,theaters,tyler perry
Posted on 26 February 2011 by curvey in Featured, Much More
ARTICLE FROM cbsnews.com (Full story click here)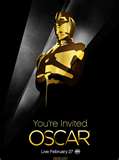 Please read the link above readers. It is the reason I will not and did not watch this years Oscars telecast because of total lack of diversity in the nominees in the major categories.
No African Americans were nominated in any major catogories. None. This is sad. With Monique winning last year and other African Americans that were nominated last year, folks were thinking things are getting better. But then this happens this year.
You cannot tell me that their is not one person of color that could have been nominated for something at this years Oscars. Something is wrong.
So as a result I am taking my own stand and will not and did not watch the Oscars this year. Gordon Curvey
Please watch "Music Inner City Ustream TV" right here. LIVE and past programs of "Music Inner City TV" Soon we will have a LIVE program every week from the studios of "Music Inner City" in Seattle, Washington.
Featuring entertainment and sports news, underground videos that MTV, BET, FUSE and VH1 are not playing. Details soon. Also you can listen to "Music Inner City Radio" via Ustream featuring classic soul/r&b and hip-hop. exclusive interviews and more.
"Music Inner City News Magazine" is the #1 urban news magazine on the Internet from the Northwest! A spinoff of "Music Inner City TV" that airs on Comcast On Demand all over Western Washington state 24 hours a day!! Just go to "get local" and then "around the sound" and enjoy three to four programs any time you want!!
Tags: color,diversity,monique,nominated,oscars,winning