Tag Archive | "parents"
Posted on 07 May 2018 by curvey in Featured, Politics
"One Man's Opinion" by Gordon Curvey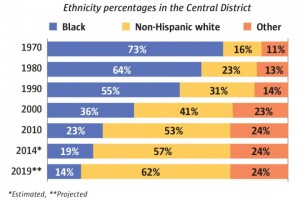 Ladies and gentlemen I am a person who grew up on 30th and East Spring St. here in Seattle, Washington's Central Area. I went to Madrona Elementary School and Meany Middle School. And then Roosevelt in North Seattle.
I used to be in a African American neighborhood. I went to Madrona with plenty of African American kids. Black teachers and principals and I felt relaxed. The playground at recess or lunchtime was full of black kids and faces. I got my haircut at Erma's Barber Shop and Daye's Barber Shop and went to Joe's Grocery Store owned by Joe and Mea and Madrona Pharmacy to by candy and sports magazines. Went to IGA Store.
I went to the Doll House and Sammy's for great hamburgers and fries. I also went to Jordan's for candy and magazines and pop etc. I walked up East Union St to walk to Meany Middle School. Past KZAM Radio and see the dj's talking on the air. There was a Chinese place to buy food on East Union and the food was great. Just like it was at Mrs. Helens and Oscars on East Madison.
During the summer Madrona Park was packed on three courts with guys and gals shooting hoops. There used to be African American plays at Black Arts West on 34th and East Union. The Black Panthers offices were on 34th too.
I used to go to the Red Apple for stuff too. They had great baked chicken at Red Apple at Promenade 23. Promenade 23 was part owned by a family friend, the late Jimmy Sumler. Used to run into him all the time. He was a member of a social club that my late dad Leon Curvey was a member too called the Westerners. Jimmy also owned Jimmy's on East Madison. They also had great food!!
I grew up going to church and Sunday school at Mt. Zion where the late great Rev Samuel McKinney was the pastor. Of course Pastor Mckinney recently pasted away. RIP to Rev. He was a great man.
Because of gentrification "my Madrona area" is no longer the same and it hurts me deeply. I am a Adult School Crossing Guard on 34th and East Union right by the school I went to from kindergarten thur 6th grade, Madrona School. I leave my job in the morning and afternoon EVERY DAY feeling sad that I do not hardly see black faces. I see plenty of white folks driving expensive Audi's and BMWs and Mercedes and Volvos etc.  I have been on 32rd and now 34th and East Union on my job for going on four years.
And every day I leave sad and get in my car feeling sad. Saying to myself what has happened to the Central Area I grew up in. When ever I see a black face I am VERY VERY happy. Mainly I see white folks and white folks walking their freakin dogs. Some walking three dogs at a time. Big poodles and little dogs.  Sorry to say, white folks hang with other white folks. They act like they "own the Madrona area"  NO they do not own the Madrona as far as I am concerned.
And as a school crossing guard I have sorry to say experienced racism on the job. Shocking this would happen to me a African American in a former African American area. But it is true readers. The subtle racism by white folks which is the worse.
Like for instance parents from a special Seattle Public School named TOPs whose kids catch the bus to school at 34th and East Union where I am at every morning. TOPS is a school for kids who are very very smart and they have a different form of education than regular Seattle Public Schools. I slowly began to notice something.
What I found out was most of the parents from this school and even a few of the kids acted "uppity" or "special". Many times I speak to the parents and say good morning and they barely say anything or if I would not say good morning they would not say good morning too. Many many days right before I leave to get in my car I say "See everyone later and have a good day" and most of the parents would look at me like I am the Statue Of Liberty. They would say nothing. Basically only one or two would say something.
So I decided to not say anything to them anymore. I am not going to go out my way to speak to these "uppity" acting TOPS parents any more. It is not going to happen the rest of the school year. Sorry to say one of the parents who acts "uppity" is African American.
Gentrification is going on in a lot of major cities in the U.S. In L.A. and New York and other cities. Taxes go up, whites move in and African Americans move out. Because of gentrification the Central Area here in Seattle has turned into yuppie land. Powell Burnett Park and other parks in the area full of white folks and there kids and of course their dogs.
My good friend Wyking Garrett is doing a huge job trying to keep a little of the CA that gentrification has not hit yet. But he has a very hard job ladies and gentlemen.
It hurts me when I drive down 23rd and pass by Earls Cut and Styles and see basically nothing but white folks. It is like I am dreaming. I is amazing that this has happened and happened quickly. Just look at the chart I have here. To me it is very very devastating  as a guy who grew up on 3oth and East Spring St.. It is just unreal folks!!
There was a time when most white folks would fly past 23rd and East Union or 22rd/23rd and East Madison where Oscars and Deano's was  in their cars like they were driving in the Indy 500!! With their windows up etc. They wanted no part of the Central Area.
Now all I see is white folks on East Union and East Madison like I said, walking their dogs or walking with another group of white folks, never do I see white folks walking with some black folks. They hang to themselves. And most of time do not speak to African Americans. They will look at black folks like they are criminals or gang members. Or like a black dude will steal their cell phone.
I will give some more of my thoughts on the gentrification of Seattle's Central Area soon. A area where sky high rent for apartments and town homes and homes have forced African Americans out and whites in. When I see the Red Apple gone, Richlens gone, it hurts me. It hurts me each and every day!!
Comments: gcurvey@yahoo.com  www.facebook.com/gordon.curvey or facebook.com/musicinnercityentertainment or twitter.com/gcurvey
Tags: apartments,apple,area,central,criminals,dogs,driving,folks,gentrafication,kids,parents,park,powell,red,seattle,spring,TOPS,walking,white,yuppie
Read More Comments Off on Everyday Gentrification Bothers Me In Seattle's Central Area
Posted on 31 December 2017 by curvey in Featured, Much More
ARTICLE FROM huffingtonpost.com (full story click here)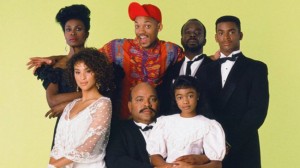 I was looking online for stories to talk about on my two websites "Music Inner City News Magazine" and "Sports Inner City Online" www.sportsinnercity.com And I saw information about actor Will Smith and I said this is kind of interesting.
Some of you reading this were not even alive when Will Smith first came on the scene as part of the hip hop group Jazzy Jeff and the Fresh Prince which had a big hit with "Parents Just Don't Understand" in the late 80's. And that was the start of super stardom for Will Smith. Man..no one knew how huge of a performer Smith would become.
In the early 90's a TV show was made to make Smith a star on tv and in music. The program was called "Fresh Prince Of Bel-Air". It became a instant hit. It was a very funny show with a great cast.
Of course the star of the show was Will Smith. "Fresh Prince Of Bel-Air" lasted a long time on tv. And it ended the way the cast/producers wanted it to end. Truth be told, the program had good ratings even after six or seven years on the air. But this is what happened.
While Smith was still doing "Fresh Prince" he started making and staring in big Hollywood movies. Movies that did very well when it comes to the box office. So Will said enough with the tv program and went on to super stardom in Hollywood. He became one of only a few African American male actors.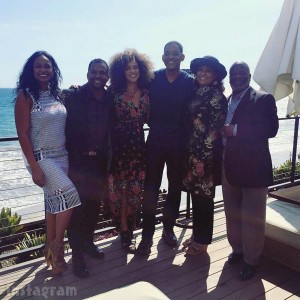 Will became one of the highest paid actors in Hollywood. Yes some of his movies did not do well in the box office like "Wild Wild West" and others but that is the way it is in Hollywood. When you are a actor or actress every movie you are in cannot be big hits.
Recently their has been talk in social media regarding Will and the cast of "Fresh Prince" getting together for a reunion show etc. But other cast members said no way without the actor James Avery who passed away a few years ago. Of course he played Uncle Phil on the show.
Smith said the other day that he cannot look at reruns of the "Fresh Prince". Which by the way is running every day and still a funny program to watch.
He said when he first started he mouthed his words and we can see Smith mouth moving when other actors/actresses said their lines. And you know what? Will is true readers. I went to You Tube to view "Fresh Prince" shows from 1990-1991.
The mouth was moving when others said their lines!! Wow! Plus Will said he is 49 years old soon to turn 50. But that means nothing because I see "Rosanne" is returning on the air and she is older too. Anyway let's see what happens in the future if Will and the cast of "The Fresh Prince Of Bel-Air" will return for a reunion program.
Comments: gcurvey@yahoo.com or www.facebook.com/gordon.curvey or www.twitter.com/gcurvey
Tags: bel-air,cannot,fresh prince,future,inner city,jazzy,jeff,magazine,movies,older,parents,phil,reunion,rosanne,smith,uncle,watch,will
Read More Comments Off on Will Smith Cannot Watch "Fresh Prince Of Bel-Air" On TV
Posted on 26 April 2011 by curvey in Featured, Much More
ARTICLE FROM s2smagazine.com (Full story click here)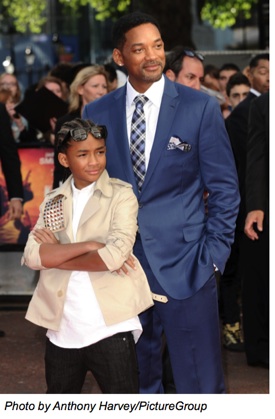 Will Smith and his son Jaden will be working together again in a new movie real soon. The name of the movie is not yet known but we know what it is going to be about. Click link above to find out more.
Smith and his son worked together a few years ago in the movie "Pursuit Of Happyness" and of course the film did well. Any film Big Willy does well in the box office.
Will's son also starred in "The Karate Kid" and we all know Smith's daughter Williow is because a big music star after her smash hit "Whip My Hair". The young lady was all over the place performing her song.
Big shout out to Will and Jada for being great parents to their children. They make sure they do their homework and wants them to get a good education.
We will give you details on the new movie starring Will and his son as soon as we find out right here on "Music Inner City News Magazine"
"Music Inner City New Magazine" is the #1 urban news magazine on the Internet from the Northwest!!
Sports, entertainment news, politics, links to other sites, Ustream TV, MTV News and video and much more!!
Advertise with us via a banner or link to your website and out VERY low rates. Cal us at 206-445-3989 or e-mail Gordon Curvey at gcurvey@yahoo.com
Tags: jaden smith,movie,parents,song,will smith,willow smith
Posted on 28 October 2010 by curvey in Featured, Hip-Hop/R&B
ARTICLE FROM digitalspy.com (Full story click here)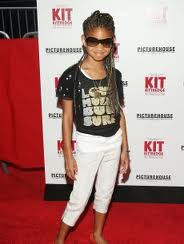 The young daughter of Will Smith and Jada Pinkett Smith, Willow Smith wants fame just like her parents and if that is the case, she will be a mega star.
Young Willow has a new song out "Whip My Hair" that is blowing up. She is starting out in the music business very very young which is good.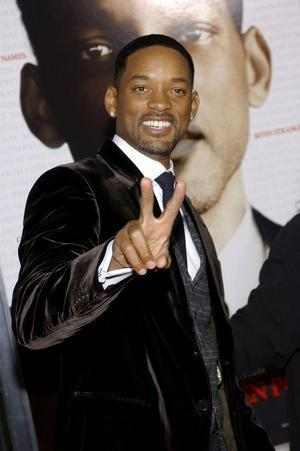 Artists like Usher and Bow Wow started out very young. And they are still going strong. Of course Will can train his young daughter in the game. All the ups and downs of the music business.
One of Smith's young sons is a actor and a good one at that. He will have a long career in the acting business just like his daughter will have a long career in the music business.
You will be able to watch Willow Smith's new music video "Whip My Hair" very soon on "Music Inner City TV" which airs all over Wetern Washington state on Comcast On-Demand 24/7 (just go to "get local" and then "around the sound" and hear the song on "Music Inner City Radio" on 1150am KKNW every Friday night at 10pm (unless there is a game and it will start right after the game). The radio shows streams online live at www.1150kknw.com
Podcasts and webcasts are right here on "Music Inner City News Magazine"
Podcast: Play in new window | Download
Tags: bow wow,Business,daughter,fame,music,parents,radio,Usher,wahington,whip my hair,will smith,willow smith,young
Read More Comments Off on Young Daughter Of Will Smith Wants Fame Like Parents
Posted on 28 May 2010 by curvey in Featured, Much More
ARTICLE FROM yahoo.com (Full story click here)
"One Man's Opinion" by Gordon Curvey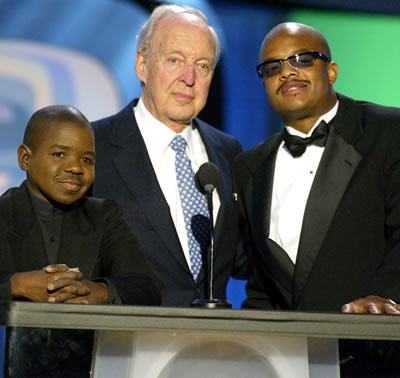 Child actor Gary Coleman died at the young age of 42 in Utah where he was living. Coleman had a lot of health programs growing up as a child and also had other problems.
Gary and Todd Bridges and Dana Plato starred on the show "Different Strokes" back in the day and the show was a big hit and made Coleman a household name. He and Bridges made a big name for themselves when Gary would say to Bridges "What you takin about Willis?"
Coleman had problems with his parents who he thought was spending his money he earned as a child. Of course he could not spend any of the money until he got of age.
It seems the show "Different Strokes" was cursed. Coleman had problems with his health and other problems. Bridges got hooked big time on crack and even sold it and spent time in jail. And Plato had serious drug problems and it took her life with a drug overdose. By the way, her son just recently committed suicide.
Bridges was just on Oprah and other talk shows because he wrote a book on his life as a child actor and his drug problems and other problems he had growing up.
And now Gary Coleman has died at a young age of 42. We at "Music Inner City" say rest in peace Gary and thanks for the laughs you brought our way.
Be sure to listen to "Music Inner City Radio" every Friday night at 10pm in the Seattle area (may be delayed because of games, if so the program will air right after the game) on "Alternative Talk" 1150am KKNW and it streams worldwide at www.1150kknw.com
Past programs can be heard right here!! Just click "podcast" link above. Classic soul, entertainment and sports news and audio casts of "Music Inner City TV".
Tags: dana plato,dies,Different Strokes,drugs,gary coleman,health,overdose,parents,problems,suicide,todd bridges,tv,utah