Tag Archive | "player"
Posted on 02 December 2014 by curvey in Sports
"One Man's Opinion" by Gordon Curvey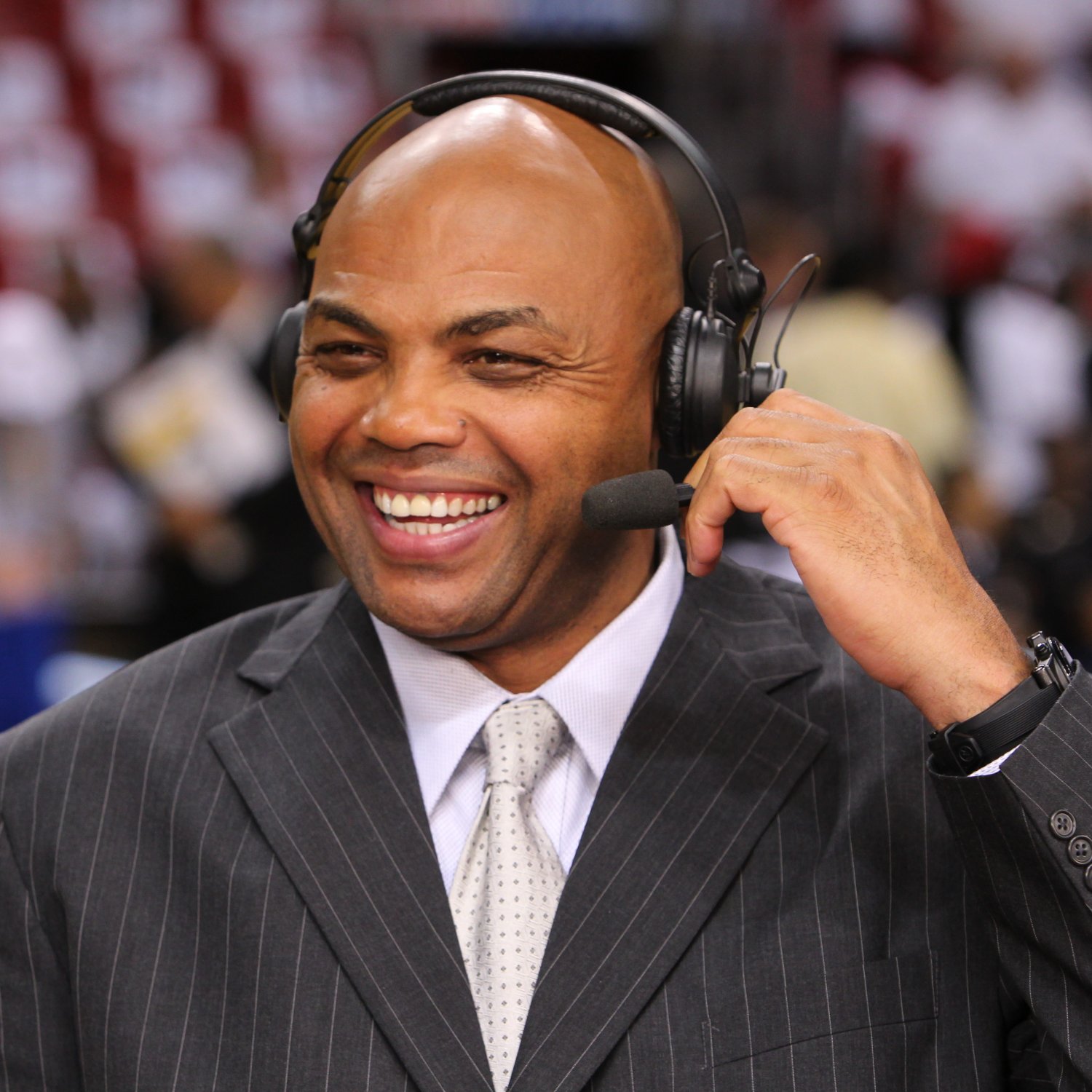 Let me make this clear Charles Barkley is a clown. Like a clown in the circus. As a basketball junky and a NBA junky, I am a huge fan of Charles Barkley as one of the best players in the history of the NBA. At 6-5 he did things on the court no other player has done.
Barkley had many games with 32 points and 22 rebounds or 25 points 25 rebounds. He was a great player. There has not been a player of his size to do what Barkley did during his career. And of course he has made a name for himself on TNT with Kenny "The Jet" Smith and Ernie Johnson and for the last few years big Shaq..Shaquille O'Neal.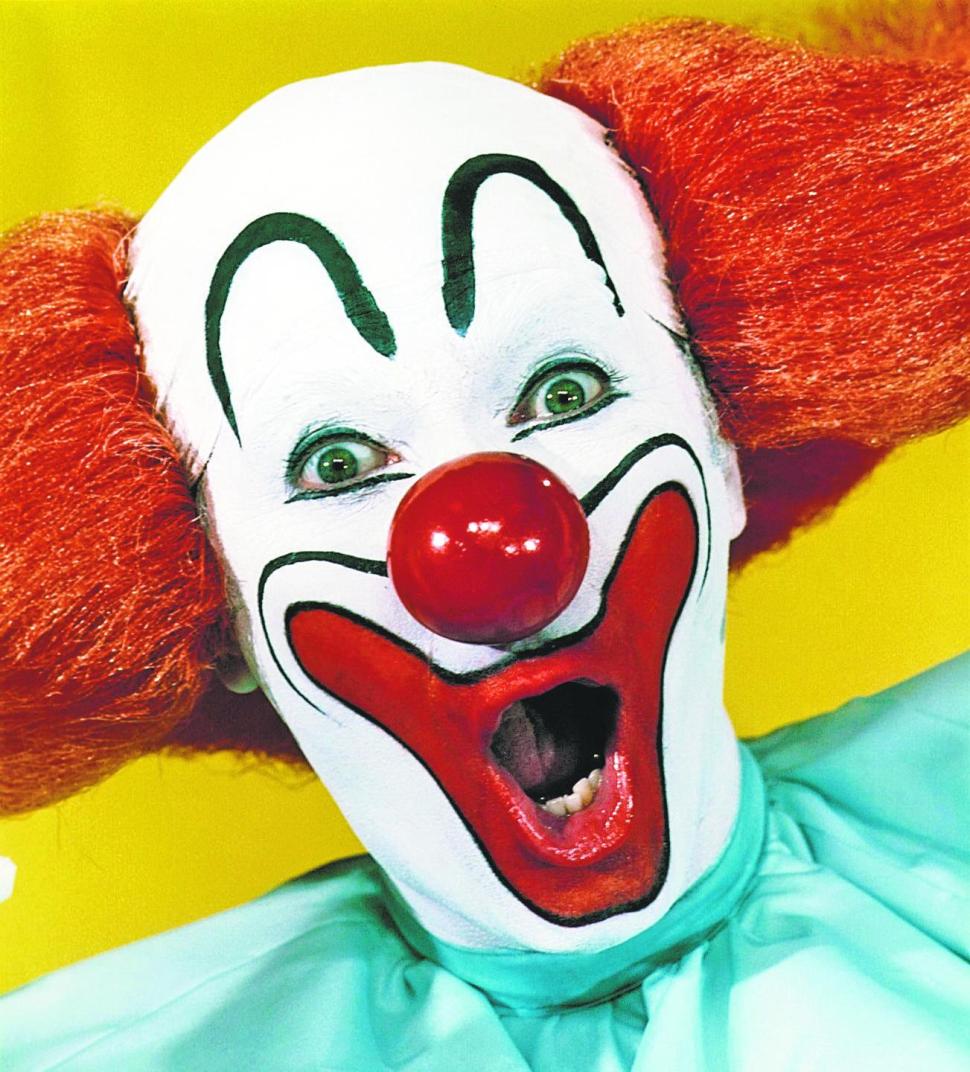 But to me and many many others, Charles Barkley is a clown. First of all Barkley butchers the english language. Every show on TNT the clown show starts when ever he opens his big mouth. He says things that is so off the freakin wall it is pathetic! Charles Barkley is allowed to say things over the air because he makes a lot of white folks happy because he says things to make them happy.
Barkley has lost track of reality. He is a multi millionaire that stays in a huge house in Phoenix and not only that I wonder when was the last time he went into the inner city and talked to kids and hang out. I wonder when was the last time he went to a African American church? Charles Barkley is from a hick town in  Alabama and grew up very very poor.
Then he becomes a NBA superstar and makes millions and what does he do? He marries a white lady. He forgets about for which he came from. A town called Leeds, Alabama. He does what a lot a black men do. Get rich and turns to a white lady instead of a African American female.
Now Barkley has the nerve to comment on the Micheal Brown killing in Ferguson and other issues that deal with black people. He calls people "scumbags" and agrees with the decision allowing Darren Wilson to walk free for killing a unarmed young black kid. I dare Barkley to agree with the decision!! He is a fool and a buffoon and is a joke to most African Americans. He is not a joke to me. He is a embarrassment to my race.
Emmit Smith, Shannon Sharpe, Micheal Irvin, Warren Sapp and yes Barkley and others are not good broadcasters in my opinion but Barkley is the worst! For some reason he has won a Emmy for being a good host on "Inside The NBA".  Why I would like to know!! He acts like he speaks for the African American community when he makes these stupid comments on issues outside of basketball.
CHARLES BARKLEY DOES NOT SPEAK FOR ME AND THE AFRICAN AMERICAN COMMUNITY. Just like Rev Al Sharpton does not speak for me. No black so called "leader" speaks for me. I speak for myself.
I think Charles Barkley should join the Ringling Bros Circus as a clown. Because that is what he is to most black folks.
Tags: african,American,barkley,brown,charles,clown,crren,fuguson,history,inside,micheal,NBA,phoenix,player,tnt,wilson. alabama
Read More Comments Off on Charles Barkley Is A For Real Clown
Posted on 01 July 2014 by curvey in Featured, Sports
"One Man's Opinion" by Gordon Curvey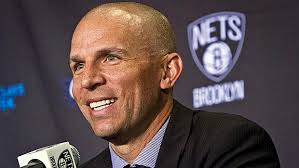 If you are a huge basketball fan like me then you would know about the "history" of Jason Kidd. Kidd is a Oakland, California legend just like Hall Of Famer and Seattle Sonics legend "The Glove" Gary Payton.
He had a 19 year NBA career in the NBA. And he will be a first ballot Hall Of Fame member in four years. Now let's get to the point. How in the HELL did Jason Kidd mover from a player to a head coach in the NBA in one year? Someone please explain this to me. Because I just do not understand why he becomes a head coach before guys like Patrick Ewing and others.
Kidd has not been a angel readers. Back in the day their was a big rumor concerning Kidd and ex NBA player Jim Jackson and singer Toni Braxton and it was all in the tabloids. The story was both of them was…….well you know with Toni.  Then their was a rumor he hit his ex wife and recently he was caught drinking and driving. And other things on the negative side with it comes to Jason Kidd.
Now Kidd it seems tried to pull a power move with the Brooklyn Nets. He was the head coach of the Nets and it is reported Kidd wanted  more money from the Nets after seeing Derek Fisher and Steve Kerr getting way more money for a first year coach. And he also wanted more power in player moves for the Nets and word is he did not see eye to eye with Net general manager Billy King.
So now for some reason he is the head coach of the Bucks and head coach Larry Drew was fired after one year. Kidd is good friends with the new owner of the Bucks.  Why does Kidd go from one head coaching position to another? HOW CAN THIS HAPPEN? Why Jason Kidd? I just do not understand. Hearing all this negative crap on Kidd makes me want to see him fail as a head coach. I just do not like this power move by Kidd.
Listen to "The Hot 12″with D Duane RIGHT HERE!! Just click "podcast" above and grab your headphones and enjoy the program. Two new programs a month. 24-7 on-demand.
Tags: billy,brooklyn,bucks,coach,derek,drew,head,jason,kerr. fisher,kidd,king,larry,NBA,nets,player,power
Read More Comments Off on What The Hell Is Going On With Jason Kidd?
Posted on 12 August 2012 by curvey in Featured, Sports
ARTICLE FROM nydailynews.com (Click here for full story)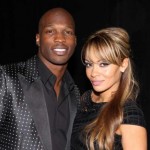 I don't know about you but I saw this happening a long time ago. I KNEW this so called relationship between reality tv motor-mouth Evelyn Lozada and NFL player Chad Johnson was not going to last ONE YEAR!! Man was I right. Johnson gets charged with "headbutting" Lozada. Yeah right! If you think that happned I have a bridge I want to sell in China.
Do not think this really happened readers. It is a bunch a BS! First of all, Evelyn is a loud mouth so called lady. All you have to do is watch "Basketball Wives" over and over. In the many many fights on the show she is the ring leader. Tossing fists, bottles, shoes and anything that moves.
When I first saw that Chad and Evelyn was a item I said no way! This cannot be real. It is not going to last. Lozada is a gold digger and Johnson was a high paid NFL star. He should have stayed away from her. I guess he fell for the sex right? Here is what is going to happened to Chad in my opinion. He will be broke soon. The Jets just cut him. Did he save his cash? No way. Dude was buying Bentley's and Bugutti's etc.
So let's see what is going to happen to Chad Johnson. It will be very interesting to see. He made a serious mistake in hooking up with Evelyn. Is this all a set up for another reality show "Chad and Evelyn"? We will see.   Gordon Curvey
Music Inner City – Popup Player

Tags: bentley,broke,cash,chad,charged,china,city,evely,inner,jets,johnson,loxada,mistake,nfl,paid,player,Podcast,popup,program,reality,seattle,serious,star,washington
Posted on 05 March 2010 by curvey in Featured, Sports
"One Man's Opinion" by Gordon Curvey
Well former B.E.T owner Bob Johnson finally got tired of owning a basketball team and sold it MJ. The person some people say was the greatest basketball player of all time. I say Magic Johnson though.
Jordan has a very very hard job ahead of him. Will he want to keep Hall of Fame member Larry Brown next season as the head coach? This will be interesting because truth be told the Bobcats have improved this year under Coach Brown.
They have a few pieces in place to have a good team with some added additions. They Have Gerald Wallace and Stephen Jackson on the team. The question is this how will MJ be as a owner?

Because MJ might have been a great great player but so far as a GM in Washington and with Bobcats in another position, he has not done a good job. Let's just tell the truth folks. (yours truly Gordon C. with MJ pic to the right)
One thing for sure it is great that MJ is involved in the NBA in anyway because he is a basketball icon. A sports icon. A flat out legend. I know David Stern is happy to have him around too.
Will he be a owner like Mark Cuban of the Mavericks? Who is at EVERY game sitting right behind the bench of his team? Who knows we will see.
Everyone will be watching Jordan to see what he can do to make the Bobcats a team that can make the playoffs in the future and draw some fans to the arena because when you see a Bobcat game on TV, you will notice a whole lot of empty seats.
So let's see what the REAL KING (not James) can do as the new owner of the Bobcats in Charlotte.
"MUSIC INNER CITY NEWS MAGAZINE" The #1 urban online news magazine in the Northwest!!
Be sure to listen to "Sports Inner City Radio" right here on "S.I.C-Online" Urban sports news and issues from the studios of "Music Inner City TV" in Seattle, Washington.
"Music Inner City TV" is the ONLY locally produced urban music video/interview program in the Northwest (U.S.) On the air for going on 20 years!!
Part 2 EXCLUSIVE webcast from the 2010 Clive Davis Pre-Grammy Party in Los Angeles is now online!
Tags: audio,basketball,bobcats,Charlotte,inner city,interviews,johnson,king,legend,Magic,mavericks,Michael Jordan,MJ,music,music inner city,northwest,online,opinion,owner,player,seattle,sold,Sports,stern,team,webcast
Read More Comments Off on Micheal Jordan New Owner Of The Charlotte Bobcats