Tag Archive | "Politics"
Posted on 15 March 2016 by curvey in Featured, Hip-Hop/R&B
"One Man's Opinion" by Gordon Curvey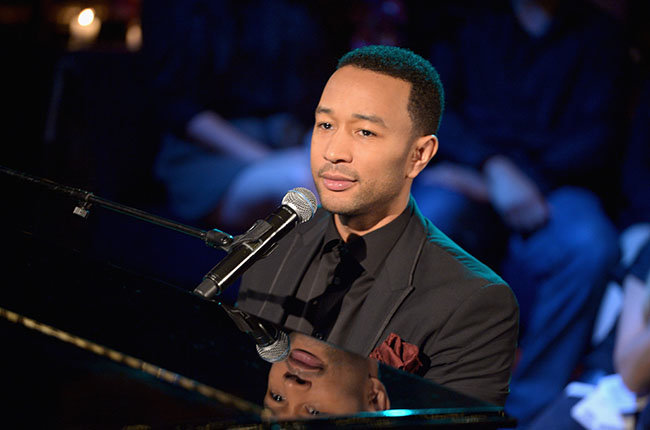 I have learned to respect singer John Legend. We all know he is a great singer and songwriter. A Grammy and Oscar winner.
But I am also learning to respect Legend not only for his singing, but because he is a community activist. John is using his platform as a performer to help change a way of thinking about problems in the inner cities of America.
Legend is a member of President Obama's "Brother's Keepers" organization to help young African American boys in America. The group also has former guest on "Music Inner City TV" Tyrese Gibson and others in the group.
John Legend was born in 1978 in Xenia, Ohio. He is one of four children of Phyllis Elaine and Ronald Lamar Stephens. In his childhood, Legend was homeschooled on and off by his mom. Like many other African American singers, he started singing in church. I hear this from guests all the time.
He started playing the piano at age seven. At age 12, Legend attended North High School. He attended the University Of Pennsylvania where he studied English and African American literature.
In college, John served as president and musical director of a co-ed jazz and pop froup called Counterparts. His lead vocals on the group's recording of Joan Osborne's "One Of Us" received critical acclaim landing the song on the track of the 1998 "Best Of Collegiate a Cappella compilation" CD.
And I guess the rest is history. He has went on to become a superstar. But like I said I am respecting Legend more because of his speaking out on issues in the African American community.
Most performers sit back and count their money and buy cars and boats and expensive stuff. Which Legend may also do. But unlike others, he has also decided to use his name to speak out on issues. Like for instance he and Donald Trump Jr. recently had a Twitter battle about Trump Sr.
Big shout out to John Legend. A man I have learned to respect on stage and off and you should too!!
Tags: activist,african,American,childhood,community,grammy,issues,john,legend,obama,organization,oscar,performers,piano,Politics,president,respect,singer,songwriter,trump
Read More Comments Off on I Have Much Respect For John Legend
Posted on 02 May 2010 by curvey in Featured, Sports
ARTICLE FROM si.com (Full story click here)
"One Man's Opinion" by Gordon Curvey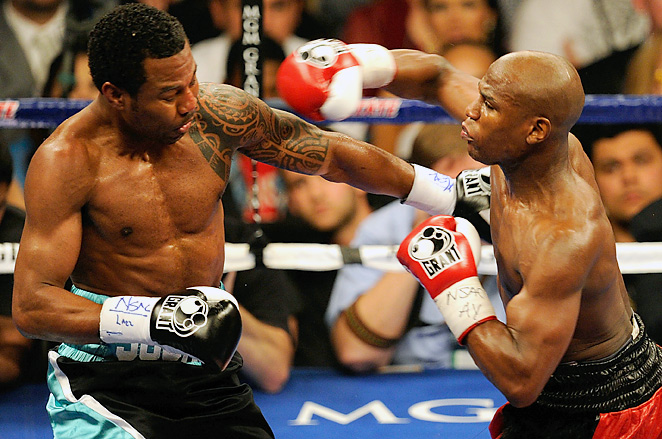 As a big boxing fan I was excited to watch the Mayweather/Mosley fight. It was a fight that boxing needs more of. All the stars were in attendance. Diddy, Paris Hilton, Donald Trump and even "The Greatest" Ali was their.
And what they saw was a boxing lesson by the undefeated Floyd "Money" Mayweather. Shane Mosley at 38 just could not deal with the speed of Floyd.
In the second round, Mosley connected with a great hook and for the first time in Floyd's career he was really hurt.
But he recovered and after the second round it was all "Money" Mayweather. His speed was just to much for Mosley to deal with. Floyd is one of the greatest boxers of all time. This is for sure.
As a boxing fan, I really want to see a big money making heavyweight fight here in the U.S. But sorry to say, since England's former champ Lennox Lewis retired, the Heavyweight division has been dead. No big fights of interest. This I feel is not good for boxing. And I don't see a big Heavyweight fight happening soon.
Finally with "Money" beating Mosley, everyone wants to see a Manny vs. Floyd fight. This is a BIG money fight where Manny or Floyd can bank around $40 million. Let's hope all the politics can be put to the side and let's make this fight happen.
Watch "Music Inner City TV" webcasts right here. Just click "Television Show" link above or watch the latest "Music Inner City TV" show to the right.
NEW "Music Inner City Radio" podcasts every other day that will feature entertainment and sports news, politics plus classic soul and new and recent songs. From the studios of "Music Inner City TV" Just click "podcast" link above
A spinoff of "Music Inner City Radio" on Alternative Talk 1150am KKNW in the Seattle area every Friday night at 10pm. And our shows on Comcast On-Demand TV all over Western Washington state!!
Tags: boxing,champ,heavyweight,lesson,lewis,Mayweather,money,Mosley,opinion,Politics,shane,speed,Sports,undefeated
Posted on 07 April 2010 by curvey in Featured, Politics
"One Man's Opinion" by Gordon Curvey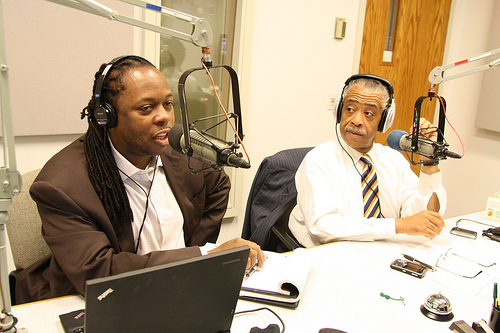 I just saw Rev. Al Sharpton on Fox News and the Glenn Beck program. I quickly said to myself very quickly why would Rev. Sharpton go on Beck's program? Then again it seems Rev Sharpton is on everyone's program. Is he trying to lead or is he trying to be a celebrity?
Glenn Beck, Sean Hannity, Rush Limbaugh and Laura Ingraham and others are the reason their is so much hate against the left and so much hate against President Obama. GLENN BECK IS ONE OF THE LEADERS OF THE TEA PARTY FOR GOODNESS SAKE!!
It seems to me Rev Sharpton loves to jump on MSNBC, loves to jump on CNN and for some godly reason, loves to jump on Fox News.
Is it because he loves to be seen on national TV and be seen? What the heck is it? It kind of bothers me when I see Rev Sharpton over and over and over again on Fox News and CNN and MSNBC. But what bothers me the most is Rev Sharpton on Hannity's show and Beck's show.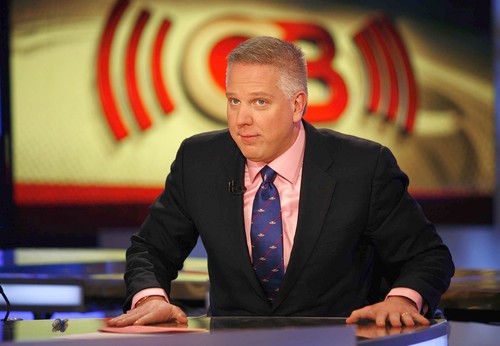 Both of those fellas blast Rev Sharpton and Rev Jesse Jackson and of course President Obama at will when ever they can. So again, why would Rev Sharpton continue to go on their programs?
Beck and Hannity on a everyday basis call President Obama a "socialist" a "radical" and constantly talk about President Obama's "radical" friends.
To me, I think Rev Sharpton loves to see himself on National TV with his very nice suits on his hair looking nice.
When I turn on the TV and see Rev. Sharpton posted up on Glenn Beck's show knowing how he is treating our President and other people of color I have a problem. Remember Beck called President Obama "a racist". I guess Rev Sharpton has forgot issues like this in order to be seen on national TV.
I respect Rev Sharpton for standing up for issues regarding people of color. I really do, but on this issue, I do not support him at all.
Please check out the latest entertainment news via MTV RIGHT HERE!! American Idol news and more!! RIGHT HERE on "Music Inner City News Magazine!! Look for it here on the home page.
Tags: american idol,cnn,fox news,friends,Glenn Beck,home page,interviews,magazine,msnbc,mtv,national,One Mans Opinion,Politics,president obama,radical,Rev Al Sharpton,rush,Sean Hannity,seen,socialist,suits,tea party,treatment,unfair,wrong
Posted on 28 March 2010 by curvey in Podcast
Complete program from "Alternative Talk" 1150 KKNWam edition of "Music Inner City Radio". Entertainment and urban sports news, classic soul and hip-hop/ new music, exclusive interviews and more! To advertise with us on TV. radio and the interview for our VERY low month;y rates, please call 206-445-3989 or e-mail us at gcurvey@yahoo.com
Podcast: Play in new window | Download
Tags: entertainment,exclusive,hip-hop,kknw,music,music innercity,Podcast,Politics,radio,rap,seattle,soul,urban,washington,webcast