Tag Archive | "popular"
Posted on 24 August 2012 by curvey in Featured, Politics
ARTICLE FROM bet.com (Full story click here)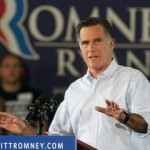 I was really not shocked when I saw this story regarding Mitt Romney. The story says Romney has ZERO support from African American voters according to a new poll by NBC/Wall Street Journal. Again I was really not shocked.
Republicans have a LONG history of little outreach to the African American community. It is like they do not care. Yes Romney made a "fake" showing at the NAACP convention a few months back and he met with a few black folks concerned with education but that has been it readers.
When Romney spoke at the NAACP event he told the crowd "I am your man to help with problems in the African American community" I almost to call 911 when he said that!! We heard cheers. But we found out later that the "cheers" came from his supporters that were planted in the crowd to cheer for him!! I am telling you the truth folks! That really happened.
Of course President Obama has a 94% ratings in the poll. That is not a shock right? And of course our First Lady Michelle Obama is VERY popular. She is just a great lady.
It is no surprise that I am a supporter of our President. And like Spike Lee told Piers Morgan the other day, I am going to do my part, little as it is to help him get re-elected in November.
It is a fact that the Republicans led by Romney are trying to STOP AFRICAN AMERICANS FROM VOTING IN KEY SWING STATES LIKE OHIO AND FLORIDA. This cannot happen!! It is a fact that the race between Romney and President Obama is a dead heat right now and the right is trying to play games with African American voters. IT HAS TO STOP AND STOP NOW readers. This cannot happen!
So Mitt Romney with ZERO support among African Americans…..not a surprise.   Gordon Curvey
NEW "Music Inner City TV" video podcast coming at ya on Friday. "Mixing Music & Sports" plus underground music videos and interviews and more! Watch via smartphones, MAC's, PC's, tablets.
Tags: african American,crowd,First Lady,florida,history,interviews,journal,michele,mitt,morgan,music,naacp,nbc,obama,ohio,piers,Podcast,poll,popular,ratings,republicans,romney,shocked,states,swing,underground
Posted on 31 August 2010 by curvey in Featured, Politics
"One Man's Opinion" by Gordon Curvey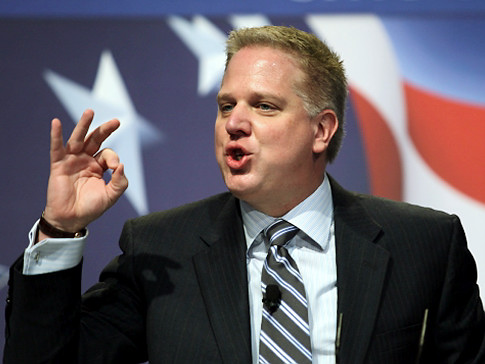 Why is the clown Glenn Beck so doggone popular? I watched his rally in Saturday on TV and saw his so called speech and afterwords I was wondering one thing. What in the hell did he just say?
It was a speech that showed me he is a lost soul and the drugs he used to take has messed up his mind because I did not understand what the hell his speech was about.
The crowd at his rally was 99% white. The crowd at Beck's rally were anti-President Obama. Haters against our President because he is a African American. Our first African American President.
What Beck and his conservative friends like Laura Ingraham, Sarah Palin, Rush Limbaugh, Ann Coulter, Bill O'Reilly, Sean Hannity is doing against President Obama is DANGEROUS. Very dangerous folks.
Folks what Beck and his right wing buddies are doing is bringing out bigots and racists that do not like African Americans or people of color. One of these clowns may try to harm our President. I hope and pray this does not happen but if you listen to what the right is saying it could set someone off to try to hurt President Obama. These right wingers are very very angry.
This rally was led by a man in Glenn Beck who called President Obama a racist. Who got a African African American Van Jones fired from his job, who went after Acorn and now the organization is no longer around. And what I am real bothered by is this. GLENN BECK MADE FUN OF PRESIDENT OBAMA'S 11 YEAR OLD DAUGHTER!!!!!!!!! This guy is a sick puppy.
Like I said earlier, I think the drugs he used to be hooked on messed up his brain. He should be in the Ringling Bros. circus as a clown.
So why is Glenn Beck so popular? He is popular because he is leading the hate against against President Obama. And has support from his Fox News friends in Hannity and O'Reilly and others.
Readers if you are a supporter of President Obama like myself, please do like me and say a prayer for our President and his family. He needs our support against bigots like Glenn Beck. This is One"s Man's Opinion.
Tags: bill o'reilly,fox news,Glenn Beck,popular,president,sarah palin President Obama,Sean Hannity