Tag Archive | "power"
Posted on 01 July 2014 by curvey in Featured, Sports
"One Man's Opinion" by Gordon Curvey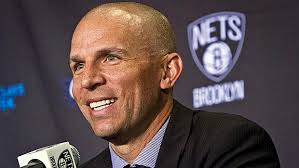 If you are a huge basketball fan like me then you would know about the "history" of Jason Kidd. Kidd is a Oakland, California legend just like Hall Of Famer and Seattle Sonics legend "The Glove" Gary Payton.
He had a 19 year NBA career in the NBA. And he will be a first ballot Hall Of Fame member in four years. Now let's get to the point. How in the HELL did Jason Kidd mover from a player to a head coach in the NBA in one year? Someone please explain this to me. Because I just do not understand why he becomes a head coach before guys like Patrick Ewing and others.
Kidd has not been a angel readers. Back in the day their was a big rumor concerning Kidd and ex NBA player Jim Jackson and singer Toni Braxton and it was all in the tabloids. The story was both of them was…….well you know with Toni.  Then their was a rumor he hit his ex wife and recently he was caught drinking and driving. And other things on the negative side with it comes to Jason Kidd.
Now Kidd it seems tried to pull a power move with the Brooklyn Nets. He was the head coach of the Nets and it is reported Kidd wanted  more money from the Nets after seeing Derek Fisher and Steve Kerr getting way more money for a first year coach. And he also wanted more power in player moves for the Nets and word is he did not see eye to eye with Net general manager Billy King.
So now for some reason he is the head coach of the Bucks and head coach Larry Drew was fired after one year. Kidd is good friends with the new owner of the Bucks.  Why does Kidd go from one head coaching position to another? HOW CAN THIS HAPPEN? Why Jason Kidd? I just do not understand. Hearing all this negative crap on Kidd makes me want to see him fail as a head coach. I just do not like this power move by Kidd.
Listen to "The Hot 12″with D Duane RIGHT HERE!! Just click "podcast" above and grab your headphones and enjoy the program. Two new programs a month. 24-7 on-demand.
Tags: billy,brooklyn,bucks,coach,derek,drew,head,jason,kerr. fisher,kidd,king,larry,NBA,nets,player,power
Read More Comments Off on What The Hell Is Going On With Jason Kidd?
Posted on 07 June 2014 by curvey in Featured, Hip-Hop/R&B
"One Man's Opinion" by Gordon Curvey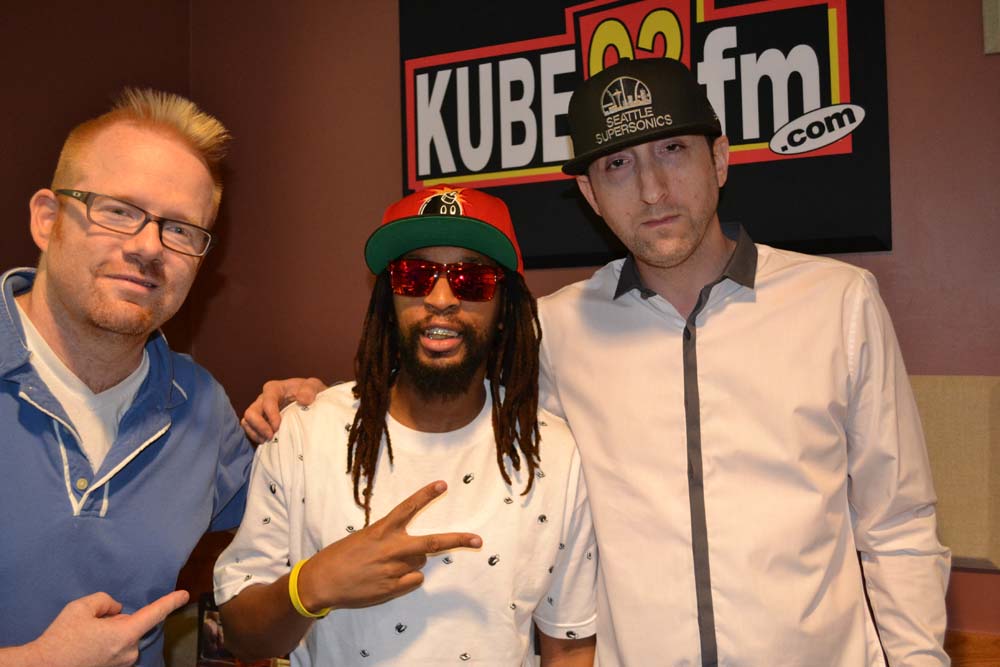 Today I as write this Seattle radio station is holding it's KUBE93 Summer Jam at the Gorge in Eastern Washington state. And again led by program director Eric Powers, they have blocked "Music Inner City TV" from covering the event.
Now check this out readers. We can cover many Hollywood events including a big golf event on Monday with a big red carpet and stars BUT Eric Powers has blocked us from covering the Summer Jam for about six years in a row. It is a outrage. It is wrong. And yes it is racism. Powers did buy me a nice sound system for my PC after I had a terrible fire in 2005. And I was and still am grateful for that.
But if you know me I have to stand up for my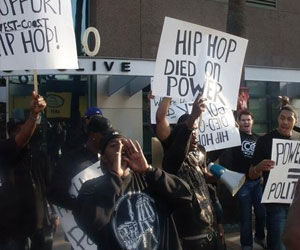 folks. And truth be told KUBE93 is not playing local artists during primetime. That is between 3pm and 8pm. The only time KUBE93 plays local artist music is on Sunday night's "Sound Sessions" at 11pm. That is when the least amount of people are listening to the radio!! Come on readers this is a damn shame!!
You know what readers? Cats in Los Angeles and the Bay Area got together and protested big time against Power 106 in L.A. (pic here in this article of the L.A. Power 106 protest) To say the program director PLAY LOCAL ARTISTS MUSIC!! And guess what? Now Power 106 and also KMEL in the Bay is playing local artists music during PRIMETIME!! Unlike KUBE93. And they will not until cats STAND UP AND PROTEST!! Make your voices heard!
Listen artists. If you plan out being somebody in the music game you have to get local radio stations like KUBE93 to play your music. If you just want to be what I call a "ghetto celebrity" then continue doing what you are doing.
Finally at the Summer Jam, AGAIN KUBE93 stuck local artists at SECONDARY stage to perform instead of performing on the MAIN STAGE AND THIS IS JUST PLAIN WRONG!! This local label Lane Records sponsored the secondary stage this year at KUBE's Summer Jam. And they had to spend a pretty penny for that. ALL THE ARTIST THAT PLAYED OR WILL PLAY THE SECONDARY STAGE IS GETTING ZERO RADIO AIRPLAY DURING PRIMETIME ON KUBE93!!! WHAT IS UP WITH THAT??
The other day there was a so called "networking" event here in Seattle. Was standing up for local airplay on KUBE and other local stations Movin 92.5 and a new station 103.7 discussed? HELL NO! It is time for cats to get their head out of the Northwest clouds!! STAND UP AND BE COUNTED AND MAKE YOUR VOICE HEARD!! Don't be happy for where you are at. It is time for folks to STOP GIVING MONEY TO KUBE93 because when you do that they are running all the way to the damn bank OFF THE BACKS OF AFRICAN AMERICANS!! When a station that has NEVER had a AFRICAN AMERICAN DJ DURING PRIMETIME, something is VERY WRONG!!
I am not finished with this topic so turned readers.
Tags: 106,african,airplay,americans,angeles,artists,bay,eric,gorge,jam,kmel,kube93,local,los,money,power,powers,protest,radio,seattle,stand,summer,up. primetime,washington
Read More Comments Off on Where Is The Local Artist Airplay On KUBE93?