Tag Archive | "prison"
Posted on 10 December 2010 by curvey in Featured, Hip-Hop/R&B
ARTICLE FROM blackvoices.com (Full story click here)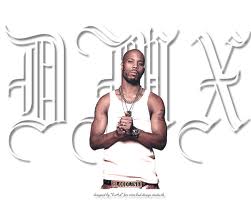 I ran into this article so I want to share it with you the readers of "Music Inner City News Magazine" The question is why do certain rappers keep going to jail?
T.I., Gucci Mane and DMX and others go in and out of jail the question is why folks? In the above article they ask "Is it the thug life" or the hood they grew up in with drugs etc all around? What is the reason?
I am tired of hearing about T.I. and others going in and out of jail. These cats need to realize they have young people who look up to them. Why would these dudes be in a situation to maybe get in trouble?
They need to be around positive people and realize that when they walk out there door people are looking at them. And as soon as they do something wrong BAM!! It is all over the Internet. In Media Take Out and right here on "M.I.C News Magazine"
I hope and pray that T.I. for instance will keep his butt out of jail for the benefit of his company and his fans and most of all his family. I want to hear positive positive stories about rap/hip-hop artists. I am tired of hearing about the bad crap. I hope you feel the same readers.  Gordon Curvey
Adverise with the #1 urban website on the Internet from the Northwest "Music Inner City News Magazine" and reach thousands of people all over the world.
And advertise on "Music Inner City TV" that airs all over Western Washington state 24/7 on Comcast On-Demand. If you are in the Seattle area or Western Washington state go to "get local" and then "around the sound" Advertise and reach up to 2 million homes!
Call us at 206-445-3989 or send us a e-mail at gcurvey@yahoo.com for more information and we will send you are rate card with our VERY low prices.
Tags: dmx,hip-hop,prison,r&b,T.I.
Posted on 20 November 2010 by curvey in Featured, Hip-Hop/R&B
ARTICLE FROM huffingtonpost.com (Full story click here)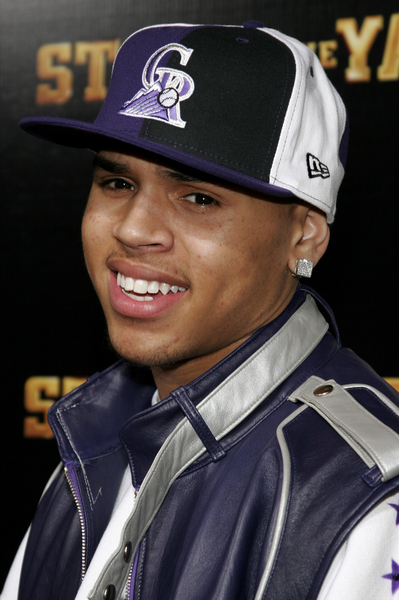 Brezzy aka Chris Brown is keeping up with the work he has to do for his "love battle" with r&b singer Rihanna in L.A. during Grammy week.
I was in L.A. when the incident happened. Might of fact everyone was wondering why Brown entered the Clive Davis Pre-Grammy party without Rihanna.
Then the next day, everyone got on their phones that Brown was picked up for beating up Rihanna and folks could not beleive it.
So as we know Brezzy was given 180 days of community service and is on probation for five years so he has to fly right or Chris is going to the big house just like T.I.
Chris is doing every thing he is told to do by the courts and is doing well. Plus his career is picking back up after his big smash hit "Dueces". But you still do not see Brown as visible as he was before the Rihanna incident. Maybe that will happen in time.
So both Rihanna and Brown are doing well with hits on the charts. I hope both of them well and I hope both of them will learn the true meaning of love. They are both young. And I am sure Brezzy will never hit a lady again.     Gordon Curvey
Tags: brezzy,career,chris brown,community,courts,prison,probation,rihanna,T.I.
Posted on 02 September 2010 by curvey in Featured, Hip-Hop/R&B
ARTICLE FROM 979kissfm.com (Full story click here)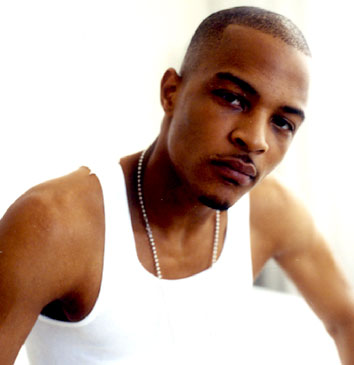 Rapper T.I. was arrested along with his wife Tiny for suspicion of possessing marijuana in West Hollywood, California.
Officers pulled the car over T.I. and his wife were in and smelled bud and they were arrested. They posted a $10,000 bail and was released.
When I first saw this information on T.I. I said…..WHAT THE HELL!!!! Of course you are innocent until proven guilty but I thought T.I. was going to do his best to stay out of trouble after a serving time in jail for weapons possession charges. I guess I was wrong.
After T.I. was released from prison he went on a big tour of schools and community centers to speak with kids about staying in school and getting a good education and staying out of trouble etc. And now this. I am VERY disappointed in T.I. if these charges are true.
T.I. should remember he was given another change to be a role model kids can look up too. A chance to be a leader in the hip-hop game and out of it too. Guess he did not want to be a role model folks. Guess he was fooling us.
Readers what guys like T.I. and folks in the public eye (even myself) need to realize is that we are people young folks look at to be leaders and role models. We do not need to be hanging out at clubs until 2am or we do not need to be beating up people or even our ladies or girlfriends or vise versa.
If these charges against T.I. and even Tiny are true I will be VERY disappointed. Remember Tiny, the wife of T.I., is a former member of the singing group Xscape and a star of a reality show. So young ladies look up to her too.
I will be giving you more details on the arrest of T.I. and Tiny right here on the #1 urban website in the Northwest….."Music Inner City News Magazine"   This is "One Man's Opinion" by Gordon Curvey
Please watch "Music Inner City TV" on Comcast On Demand TV all over Western Washington state. Just grab your remote and go to "GET LOCAL" and then go to 'AROUND THE SOUND" and enjoy the programs morning noon or night.
And listen to "Music Inner City Radio" every Friday night at 10pm in the Seattle area and suburbs on 1150am KKNW and streaming LIVE online at www.1150kknw.com Classic soul, exclusive interviews, new and recent songs and more.
To advertise with us online, on TV and the radio for one VERY VERY low price call us at 206-445-3989 or e-mail us at gcurvey@yahoo.com
Tags: arrested,jail,magazine,marijuana,music,possessing,prison,T.I.,tiny,urban,wife