Tag Archive | "program"
Posted on 12 August 2012 by curvey in Featured, Sports
ARTICLE FROM nydailynews.com (Click here for full story)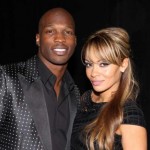 I don't know about you but I saw this happening a long time ago. I KNEW this so called relationship between reality tv motor-mouth Evelyn Lozada and NFL player Chad Johnson was not going to last ONE YEAR!! Man was I right. Johnson gets charged with "headbutting" Lozada. Yeah right! If you think that happned I have a bridge I want to sell in China.
Do not think this really happened readers. It is a bunch a BS! First of all, Evelyn is a loud mouth so called lady. All you have to do is watch "Basketball Wives" over and over. In the many many fights on the show she is the ring leader. Tossing fists, bottles, shoes and anything that moves.
When I first saw that Chad and Evelyn was a item I said no way! This cannot be real. It is not going to last. Lozada is a gold digger and Johnson was a high paid NFL star. He should have stayed away from her. I guess he fell for the sex right? Here is what is going to happened to Chad in my opinion. He will be broke soon. The Jets just cut him. Did he save his cash? No way. Dude was buying Bentley's and Bugutti's etc.
So let's see what is going to happen to Chad Johnson. It will be very interesting to see. He made a serious mistake in hooking up with Evelyn. Is this all a set up for another reality show "Chad and Evelyn"? We will see.   Gordon Curvey
Music Inner City – Popup Player

Podcast: Play in new window | Download
Tags: bentley,broke,cash,chad,charged,china,city,evely,inner,jets,johnson,loxada,mistake,nfl,paid,player,Podcast,popup,program,reality,seattle,serious,star,washington
Posted on 27 December 2011 by curvey in Featured, Hip-Hop/R&B
Listen to "Music Inner City Radio" podcast BELOW. Produced 12-29-2011. Classic hip-hop/r&b and urban sports news and issues. Based in Seattle, Washington. 24-7 on-demand.
ARTICLE FROM huffingtonpost.com (Full story click here)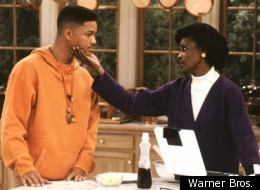 If you was a fan of the "Fresh Prince Of Bel-Air" you know it was a very very funny program that made Will Smith a superstar and a household name. I watch the re-runs on TV and it is still a funny program.
Smith was a big time rapper with his childhood homie Jazzy Jeff and they won Grammys for their music led by their monster hit, "Parents Just Don't Understand". A TV program was started just for him and it blew up and sorry to say, when that happens……the haters show up.
This time the hater was a person that was a part of the doggone program, Janet Hubert. For years she has went public putting Will Smith on blast and has even written a book of her experiences on the program. The female has a damn problem and you know what it is readers? JEAOLOUSY!!!! Pure and simple.
What Ms Hubert has failed to see FOR YEARS is that "THE FRESH PRINCE OF BEL-AIR" WAS A PROGRAM MADE FOR WILL SMITH!!! He was the star. JANET HUBERT WAS NOT THE STAR! For some unknown reason she continues to blast Will in very negative ways in the public. This time calling him a "asshole"
She left the program because she wanted more money like she was the damn star of the show! Funny things is you do not hear or see other members of the cast blasting Big Willy. It is ONLY Janet.
She needs to get over her jealous feelings against Will. Smith is most likely worth $500 million, what is Janet Hubert worth? Where has her career gone? I don't like to blast my African American brothas and sistas here on "Music Inner City News Magazine"
BUT I am just TIRED of reading articles about Janet Hubert talking negative about Will Smith!! Will Smith is a Hollywood mega-star and she is not. She should move on with her career and leave Smith alone. Gordon Curvey
Tags: blast,fresh prince,grammys,haters,hit,hollywood,janet hubert,jazzy jeff,monster,music,program,rapper,tired,tv,will smith
Posted on 24 March 2010 by curvey in Television Show
M.I.C-TV webcast from our Comcast On-Demand program. Based in Seattle, Washington. Exclusive interviews, underground and mainstream music videos, and much much more!! This program features a EXCLUSIVE interview with rapper Snoop Dogg's mother (Evangelist Beverly Broadus Green) and Snoop's aunt (Erma Varnado) here in Seattle.
Podcast: Play in new window | Download
Tags: aunt,bertell,census,comcast,Dru Hill,exclusive,hip-hop,interview,interviews,keyshia cole,mainstream,music,music inner city,on-demand,online,Podcast,program,rapper,seattle,Snoop Dogg,snoop dogg. mother,sports inner city,stevie wonder,trina,tv,underground,urban,videos,washington,webcast
Posted on 06 March 2010 by curvey in Podcast
Music Inner City Radio broadcast of 1150 KKNW program. 3-4-2010. Classic soul and hip-hop, new music, entertainment and urban sports news. A spinoff of "Music Inner City TV" Hosted by Gordon Curvey.

Podcast: Play in new window | Download
Tags: broadcast,classic,entertainment,hip-hop,inner city,kknw,mtv,music,new,news,on-demand,online,Podcast,program,r&b,seattle,soul,spinoff,sway,television,tv,urban,washington,webcast,word press