Tag Archive | "programs"
Posted on 23 April 2011 by curvey in Featured, Much More
ARTICLE FROM popeater.com (Full story click here)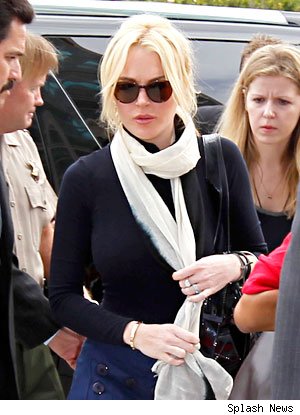 Actress Lindsey Lohan cannot seem to get her life together. She appeared in court in Los Angeles the other day because she violated her probation.
Lohan was sentenced to 480 hours of community service and 120 days in jail but her laywer filed a appeal and her bail was set at $75,000.
It seems this female is headed to nowhere. Her movie career seems doomed as far as I am concerned. She is a trouble maker. Who is going to trust her to be in their movie? They will not know if she is going to be on time or even show up at all!
Lohan is a very talented actress. It is truly sad that at a young age her career in Hollywood is going down the tubes. Some say her problems started because of her parents who have had their own problems.
Let's hope Lohan will learn to fly right and get her life together before it is too late and she ends up like Micheal Jackson at a young age. Gordon Curvey
More stories:
–Jay opens launches a news website. Covering the urban world. Read more. marguee.blogs.com
–Tyler Perry finally goes off on fellow filmaker Spike Lee. Read more. s2smagazine.com
–ANOTHER Seattle native Brandon Roy hits game winner for Portland as they beat Dallas bnd.com
–Seattle's own Jamal Crawford hits winning three pointer in win the Magic. Read more. ajc.com
–Third smallest Mariner game crowd at Safeco Field watch Hernandez win. Read more. sportsinnercity.com
Tags: actress,career,female,hollywood,lindsey lohan,programs
Posted on 21 December 2010 by curvey in Featured
ARTICLE FROM thegrio.com (Full story click here)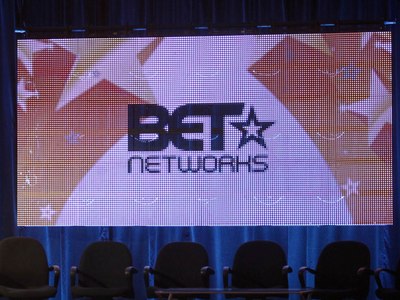 I have been waiting to say something on this topic for awhile and then I saw the above article in The Grio website so I said now is the time to say my views on Black Entertainment Network.
I have been very disappointed in the programming on B.E.T. for a long time. In my opinion there is to much videos and reality shows and older programs and not nearly enough news programing.
I remember when B.E.T. had a nightly news program at about 10pm Seattle time that I never missed. It was a very good program hosted by Jackie Reid. It had news and views from the African American point of view every night. Why the program was taken of was and is beyond me. That was just crazy in my opinion.
Their needs to be more news specials on B.E.T.  Much more. More primetime news shows maybe hosted by Ed Gordon and other B.E.T personalities. News on the programs of unemployment in the African American community, teen suicide, the drug and gang problems in our communities, the problems of students dropping out of school and on and on. This is not happening like it should on B.E.T.
I want B.E.T to be more like CNN. News, news and more news. You can come to local programs like my program "Music Inner City TV" for some music videos etc. But even with my show, I try to entertain and educate.
I hope B.E.T. President Debra Lee will see the light and do much more news programming and less videos and reality shows and older programs like Bernie Mac and shows like the Game and others.
I want more positive stories on for instance President Obama because as we know MSNBC and CNN and for sure Fox News does not do enough positive stories on our President and other politicians. Why not a "biography" type of program with profiles on Morgan Freeman or Halle Berry or even Rev Jesse Jackson or Denzel Washington etc.
This is just my opinion. I agree with the folks at the Grio. I hope and pray the B.E.T. will give us much more news and views from the African American community. A good way to do that is to bring back "The B.E.T Nightly News" right now!!   Gordon Curvey
"Music Inner City TV" is celebrating twenty years on the air. Thanks to those of you who have supported us thought the years.
And thanks to EVERY ONE for making "Music Inner City News Magazine" the #1 urban website on the Internet from the Northwest!!
Tags: B.E.T,bernie mac,black entertainment television,cnn,community,drug,ed gordon,fox news,jesse jackson,msnbc,news,nightly,politicians,programming,programs,suicide,the grio,unemployment,videos,views
Posted on 25 April 2010 by curvey in Featured, Much More
Below pic and story from tbs.com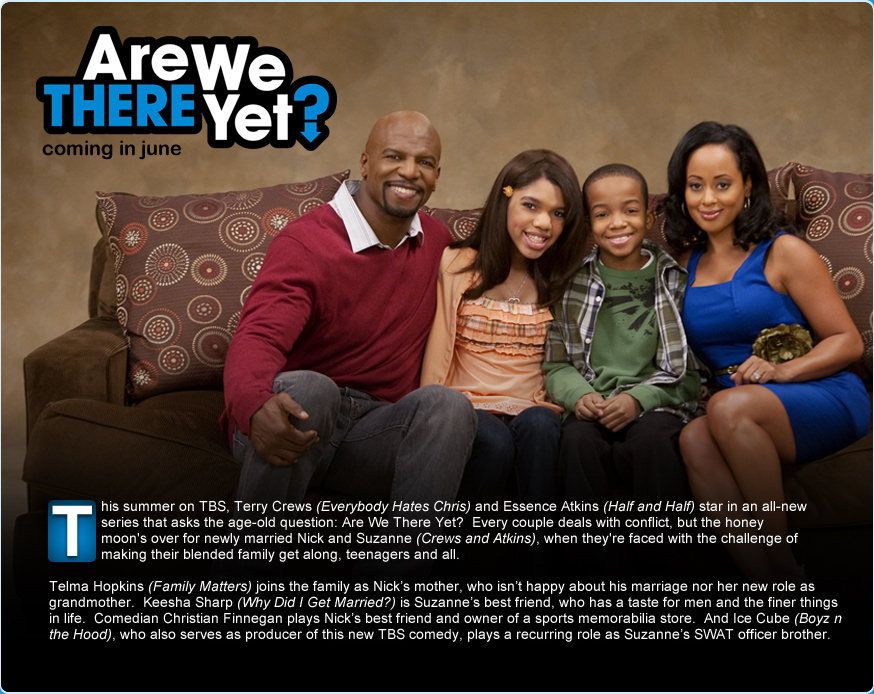 "One Man's Opinion" by Gordon Curvey
As a African American I AM TIRED OF TBS AIRING THESE SITCOMS WITH A AFRICAN AMERICAN CAST IN A COMEDY.
TBS already airs  "Amos and Andy" look-a-like programs produced by Tyler Perry and now here comes "Are We There Yet" produced by former guest on Seattle's Music Inner City TV, Ice Cube.
Why is it we are doing these comedies with African Americans acting like clowns and buffoons?
What about a program or series with a African American cast IN A WEEKLY DRAMA!!! What about that readers? I will not watch one more minute of "Meet The Browns" and the other Perry produced shows.
It is flat out embarrasing to see these clowns so called acting like "colored folks" of "darkies" in the 1920's Bill "Bojangles" Robinson, Steppin Fetchin type movies/programs.
Ice Cube has been on my show three times as a legendary rapper. I wish my brotha can produce a drama on TBS, instead of a ANOTHER comedy with a all African American cast. IT IS BADLY NEEDED IN MY STRONG OPINION!!!
Watch our USTREAM TV shows featuring past "M.I.C-TV" programs. Just click on the links above.
And listen to "Music Inner City Radio" podcasts of our 1150 KKNW programs. Just click the link above.
Tags: african americans,clowns,comidies,ice Cube,music inner city,opinion,podcasts,programs,radio,readers,seattle,series,sitcom,tbs,tv,tyler perry,webcasts